We're counting down to Christmas with Drinks by the Drams Advent calendars. For day 15 we're opening a door of the Premium Advent Calendar and pulling out a little bottle of Hendrick's Gin.
Normally we'd do a little Christmassy preamble here with references to popular festive music, consumption of mince pies, and whether novelty sweaters are ever acceptable (under certain circumstances, yes), but instead we're just going to go straight into today's dram. It's from the Drinks by the Dram Premium Gin Advent Calendar and it's a brand that changed the face of gin forever. It's Hendrick's!
Cast your mind back to 1999, if your memory stretches back that far. The internet was something you'd read about in newspapers, nightclubs were open until eight in the morning, and some people were wearing sleeveless tops with three quarter length trousers. In short, it was a golden age.
But not for the gin drinker. In most pubs there would be a choice between sad budget bottles with contents that tasted like Victory Gin from 1984, and 37.5 % ABV Gordon's gin. Obviously, you would go for Gordon's but then the tonic water would be flat, there would only be one cube of ice, and the landlord would call you a ponce for requesting a slice of lemon. Gin was dead, gin was over, the only people who drank gin played golf and had personalised number plates.
Not for your uncle Derek
And then someone or some people at William Grant & Sons had the idea for a new gin called Hendrick's. The recipe was put together by Lesley Gracie and was a little out of the ordinary. Nowadays when Brussels sprouts or Jaffa Cake gins are ten a penny, it's difficult to remember how peculiar it was to have a gin that tasted of cucumbers and rose petals. Hendrick's was made in an unusual way too. It's a combination of two distillates, a heavy one from the Bennett still and lighter more fragrant spirits from the Carter Head still. These two spirits are blended together and then Gracie adds rose and cucumber extracts post-distillation. 
Then there was the packaging, in what looked like a Victorian medicine bottle. It certainly wasn't drunk by uncle Derek at the golf club, instead Hendrick's sponsored art happenings and literary evenings in trendy east London. But I think what changed people's minds about gin the most was how Hendricks's was served: with lots of ice, fizzy tonic water and a slice of cucumber. It showed what a magnificent drink the G&T could be when made correctly.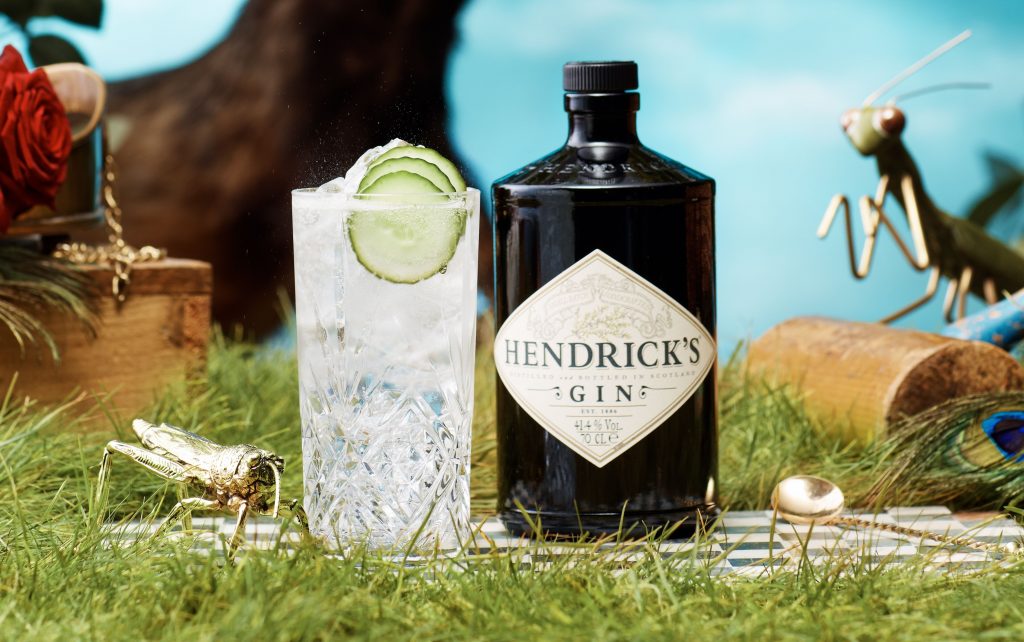 How to make a G&T
Stop laughing at the back. It's not as straightforward as it sounds. Anyone who has had a British pub G&T will know what I'm talking about. In Victoria Moore's How to Drink, she spends four pages outlining how to make the perfect G&T and that doesn't include gin recommendations. "To make a good gin and tonic you do not just have to care about every ingredient, you have to be anguished about them," she writes. "Ice cubes, the more the better." 
Ideally everything including the tonic and gin should be as cold as possible. The tonic should come out of a small bottle and can for maximum fizz. The lemon, or in the case of Hendrick's, the cucumber, should be freshly-cut. We don't want something that's been sitting around in the fridge for a week.
Right, let's make a Hendrick's and Tonic
60cl Hendrick's Gin
Fever Tree tonic water
Chill everything, except the garnish. Fill a tumbler with ice, add the gin and stir, top up with tonic, stir again and garnish with a slice of cucumber.
We'll be back tomorrow with another advent dram. Cin cin!