We all know spirits are fundamentally there to be enjoyed, right? But what if your enjoyment takes the form of detailed nosing and tasting? How can you get the best out of a spirit? And does glassware even matter? We talk all things sensory with Denver & Liely's Denver Cramer…
How do you drink your spirits? Are you one to sit, sip, and just enjoy the experience? Or are you more likely to takes notes and deconstruct every aroma and flavour note? Perhaps, like me, you're a mix of the two. But if you sit in the latter camp, you'll find that the right approach and (of course) the right tasting glass can enhance the experience.
Denver Cramer, co-founder of Australian glassware brand Denver & Liely, has given the nosing and tasting experience a lot of thought. The mechanical engineering graduate turned designer set up the venture with friend Liely Faulkner after meeting in a bar and then considering how different spirits could be experienced.
"You always make better decisions when you have more information," he tells me as we chat over the phone. "For example, having your nose in the glass when you taste means your brain ends up getting more information." He acknowledges that there are many successful brands on the market, but he still felt more could be done, especially when it comes to the specific intricates of different spirits. That's why Denver & Liely designs allow the drinker to have their nose in the glass as they taste, for example.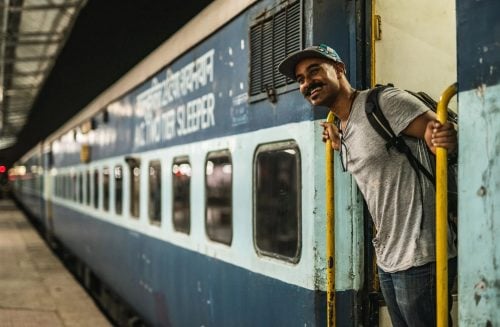 Say hello to Denver Cramer!
Cramer talks about high-function, high-quality design. And there's certainly a signature elegant aesthetic between the three core Denver & Liely products: the whisky, bourbon and gin glasses. They are all beautifully tapered, balanced to hold, and have an inherent thoughtfulness about them. But how can he be so sure they make an actual difference to the tasting experience?
"We saw the gap between master distiller and what you taste," he explains. "They control what's in the bottle, but they can't control the way you taste things." He felt there's not been enough emphasis on how we smell and taste particular drinks. "So we involved distillers. For example, there were six or seven different distilleries involved with the gin glass. They gave really great input. We made the glass work in a way so you would smell and taste what they wanted you to smell and taste."
But how does that work? What does that look like? For gin, it meant looking again at the diameter at the top of the glass, and considering how people are likely to enjoy each spirit. "I think the majority of gin is used in cocktails, so if we were going to do a gin glass we had to cater for cocktails." But not always. He says it still works well for sipping. "It has a larger volume above the hipline than the whisky glass, because there's a lot more aromatics and botanicals in gin. It had to hold it, but also not let circular airflow happen."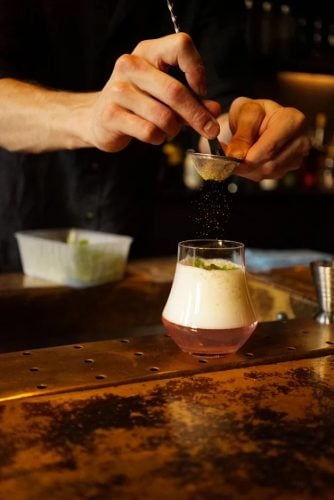 A versatile and beautiful Denver & Liely glass
Let's get nosing
We've considered the glassware, now over to Cramer, who talks us through some tips and tricks for getting more out of your whisky:
"Generally, you'd want to have a tapered glass. Then you basically analyse the whisky! Everyone tends to put their nose in the glass but you notice that their mouth is closed. The next thing to do with smell with your mouth open! When you smell with your mouth open you end up running the smell over your tongue so it gives your brain more information. Another way I've learned from the distillers in Kentucky to put your nose in the glass and breathe through your mouth. That's how you get those notes at the top.
"The next thing is taste. I would have a couple of sips first, and then start to analyse it once your mouth gets used to the alcohol. First you just jump in, have your third sip, and then start to look at the taste. You can either hold it in your mouth, or swish it around then drink it down. And that does a few different things. Then there's the Kentucky Chew. Have a sip and chew, chew, chew, chew, chew. Just keep on chewing (literally!) for ten, 15 seconds, swallow it and then breathe in. And you'll get this like explosion of flavour!
"You could also start by putting some whisky onto your forearm. Hold your arm over the glass, tip the glass, then wipe the whisky with the back of your finger. You take away all the alcohol and it turns into a beautiful perfume. Once your nose gets used to it you can kind of work out what the mash bill was; it takes you back to the barley, or the wheat, or the corn."
Happy sniffing!
Enjoy nosing and tasting like a pro, folks!