The great pisco war of South America* has been waging for centuries, and while Peru and Chile may never agree on the spirit's origin, the former tends to take centre stage. We delve into the DNA of Chile's national spirit, in all its grape-based, historic, cocktail-worthy glory…
Locals have been making pisco in Chile for more than 500 years. Vines were first introduced to the country by Spanish settlers, and thanks to plentiful copper resources, it wasn't long before the folks there were distilling wine with gusto. In fact, the first record of the word 'pisco' in America dates back to 1733, in the inventories of the first Chilean producers, says Javiera Lorenzini, brand ambassador for Waqar Pisco.
"Nowadays, there is an exciting panorama that combines large producers and small, independent distilleries, and more pisco drinking than ever – with Chilean consumers drinking most of what is produced in the Chilean market and also what is produced in Peru, an average of two litres per capita," Lorenzini explains. "In that sense, pisco is in the DNA of our drinking and spirits production culture."
Jaye Iwanowski, who looks after Waqar at ID Drinks Brands, reckons the category's biggest challenge is funding. Most brands "do not have very deep pockets", she says, a requisite for building both their brands and pisco in general. Despite this, heads are starting to turn.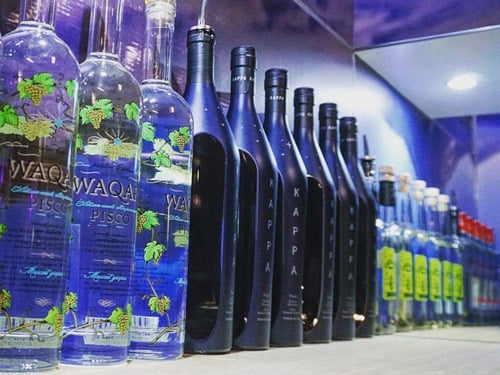 Pick your pisco…
"Most cocktail bars nowadays will have a range of piscos stocked on their back bar, as opposed to one bottle lurking on the back shelf," she says. "Bartenders are really pushing the boundaries with pisco cocktails and as we move well beyond the realms of the Pisco Sour."
What is Chilean pisco?
Pisco novice rule #1: Don't get Peruvian and Chilean piscos confused. From terroir and grapes to still varieties and distilling rules, the two countries share very little common ground in their approach to creating pisco. "The production and grapes used varies incredibly, resulting in two related, yet entirely different products," says Christopher Dennis, UK brand ambassador for El Gobernador Pisco.
Pisco in Chile is very similar to Cognac, with a few differences, Charles de Bournet Marnier Lapostolle, founder of Kappa Pisco, tells me. As the seventh generation of the family behind Grand Marnier, he knows a thing or two about grape-based spirits.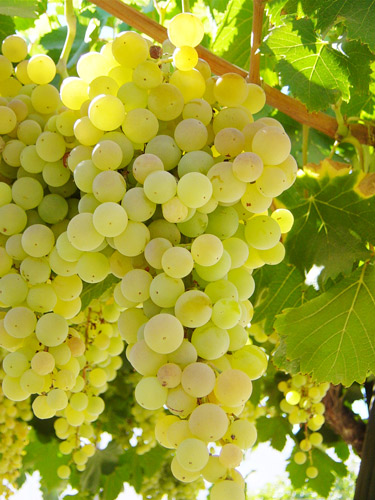 The importance of grapes for pisco cannot be understated
"We use mainly Muscat grapes, instead of Ugni Blanc," de Bournet explains. "We don't necessarily have to age it in barrels, and the number and style of distillation is not regulated. Thus, we can have a more versatile product with beautiful natural aromas from the grapes, and different styles, as every brand has its own distillation technique."
Distilling acidic wines, like Muscat, generates "a richer and expressive aromatic fragrance, which is perfect for pisco," adds Dennis. "I like to say that most of the work goes into the grape and the growing process, the distillation is second to this process and the terroir."
Opinions are often split on spirits distilling and terroir, but where Lorenzini's concerned, it's not fake news. "Major Peruvian valleys, like Ica, are not reached by the Humboldt Current, which cools the territories close to the Pacific Ocean," he explains, adding that the current is responsible for temperature variations that make Chilean fruit so delicious.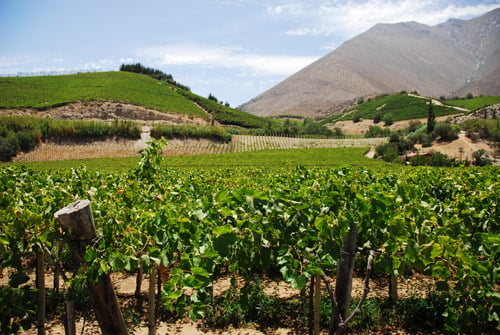 Mountainous
Terroir and winemaking aside, the biggest differences are in their approach to distilling, he says, since Peruvian pisco is made according to "more restrictive criteria". Producers may only distil their new-make once, and cannot add anything to the liquid after it comes out the still – including water.
Chilean pisco-makers may distil as many times as they like, and are permitted to blend with water after distillation. "That means we keep only the heart, the purest part of the wine," says Lorenzini, "whereas Peruvians are forced to add part of the tails to regulate the ABV. Normally, a Chilean pisco will be more delicate, smooth, floral and fruity, whereas a Peruvian pisco will be more exuberant but also more rustic."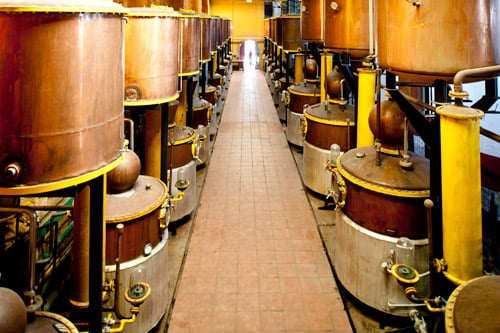 Where the pisco happens
That's not to say all Chilean piscos taste the same. Flavours vary depending on the grapes used – piscos made with Muscat of Alexandria and Pink Muscat tend to be aromatic, says Lorenzini, while Pedro Ximenez gives "more neutral" vibes – the location of the grapes (valley-grown vines are more concentrated) and the number of times the wine is distilled. The more distilling, the more "limpid and neutral" the pisco, whereas single-distilled piscos are "more expressive".
According to regulations set out by the Chilean Pisco Association, there are three distinct styles within Chilean pisco, and they all pertain to the final ABV of the final product. Especial is 35% ABV+, Reserva is 40% ABV+, and Gran Pisco is 43% ABV+.
How to drink Chilean pisco
A premium pisco can be enjoyed on its own, slightly chilled, as an aperitif with food, or, of course, mixed into a cocktail. And it's not all about the Pisco Sour. As divine as a refreshing Sour might be, the spirit is no one-trick pony.
"Pisco is the perfect base for your cocktail," says de Bournet. "It has the soul of a Cognac, the versatility of a vodka and the complexity of a gin, without being as challenging." He recommends a twist on a Negroni; replacing the gin with pisco, and subbing the Campari for Aperol.
The spirit works particularly well in fresh, long drinks, recommends Lorenzini, "or – if it is a Chilean good quality pisco – in short, boozier drinks that showcase their delicate fruity and floral aromas". Try Dennis' Martini-style serve, called Tomaya: 50ml El Gobernador, 15ml dry vermouth, 10ml Merlet Pear, and 2 dashes orange bitters, simply stir and serve in a chilled coupe with an orange twist.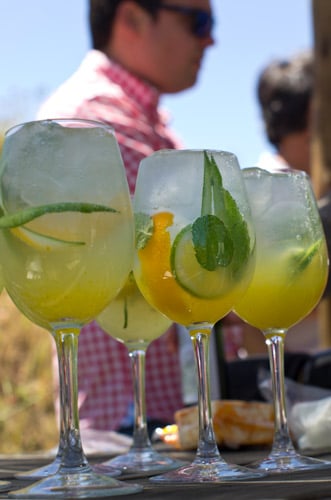 Pisco – excellent for long drinks
Should all else fail, look to the locals. In Chile, a traditional Pistón (or P&T) is the signature serve. If you like a G&T, you'll love a P&T, enthuses Iwanowski. "Pisco is a natural flavour translation for gin lovers. The refreshing, elegant satisfaction of heartily sipping a gin and tonic at the end of a day is mirrored in Chile by the millions each day who enjoy a pisco and tonic."
*Not a real war. But a passionate one nonetheless.