Tell ya what, it's a great week to be a mothballed Scotch whisky distillery – Ian Macleod Distillers has announced it will be resurrecting beloved Lowland single malt Rosebank.
Yesterday the whisky world went wild at the news that Diageo would be dusting off the doormats at its silent Port Ellen and Brora sites. Now, in possibly the most epic "hold my dram" move of all time, the folk at Ian Macleod Distillers have revealed plans to revive cherished Falkirk-based distillery Rosebank, located on the banks of the Forth & Clyde Canal.
Ian Macleod Distillers' managing director, Leonard Russell, called the venture a "once-in-a-lifetime" opportunity. "Rosebank is one of the most respected and sought-after single malts in the world," he enthused. "As such, this is an extraordinarily exciting project for us."
While actual production seems a long way off, the family-owned firm has entered a "binding agreement" to purchase the site from current owner Scottish Canals (which bought the distillery buildings and their contents in 2002) and has also acquired the Rosebank trademark and stocks from previous owner Diageo. So far so good, then.
And as for the liquid? "The distillery has a very special place in Scotland's whisky heritage and we are committed to ensuring this is the case," affirmed Russell.
"We will produce Rosebank Lowland single malt in exactly the same way as it is known, using the famous triple distillation and worm tub condensers. This way we ensure the revival of its classic style and taste."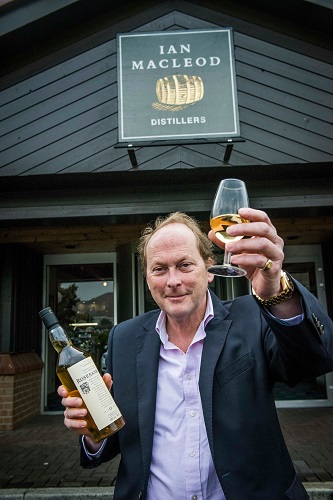 There'll be plenty more where that came from
To keep us all satisfied in the meantime, Russell said the firm will be bottling some pretty special Rosebank casks, "with a view to releasing some truly scarce and extraordinary whiskies".
"We have no doubt that demand for these releases will be exceptionally high so we already have plans in place to make sure collectors and Rosebank lovers can keep up to date," he continued.
Super fans will also be thrilled to hear that plans for the new distillery include a dedicated visitor centre "to help tell the story of this remarkable whisky".