The big red 'new whisky' alarm at MoM Towers is going off because this year's Diageo Special Releases are here.
Diageo Special Releases 2023 are here!
A fresh batch of rare and unusual whiskies is now live on our site, a cohort that includes a Lagavuin finished in Tequila casks sure to burn off-er-man's moustache and a Mortlach that spent time in both pinot noir and Kanosuke Japanese whisky barrels.
The eight Spirited Xchange (sic) Special Releases 2023 were selected by master blender Dr. Stuart Morrison in what is his inaugural Special Releases collection and it's clear from looking at them and tasting them that the drinks giant is continuing the range's shift away from the old, rare, and ghostly towards funky casks and funkier artwork, with each of this year's designs revealing a visual tasting note. Although there's a good measure of bourbon and refill cask in there too, used expertly a couple of times to let the distillery character shine. 
"This year, we're proudly revealing our new series of distillery-first expressions: Spirited Xchange Special Releases 2023. For me, Spirited Xchange is about identifying and celebrating the ideas, flavours, and tastes that surround us each day and inspire our curiosity to create," the good doctor explains. "This collection has given us the opportunity to roam freely through our vast portfolio and experiment with old and new cask types, including various wine and local spirits casks to create eight one-of-a-kind expressions that we've never imagined before".
So, let's not waste any time. Let's taste through the Diageo Special Releases 2023 selection!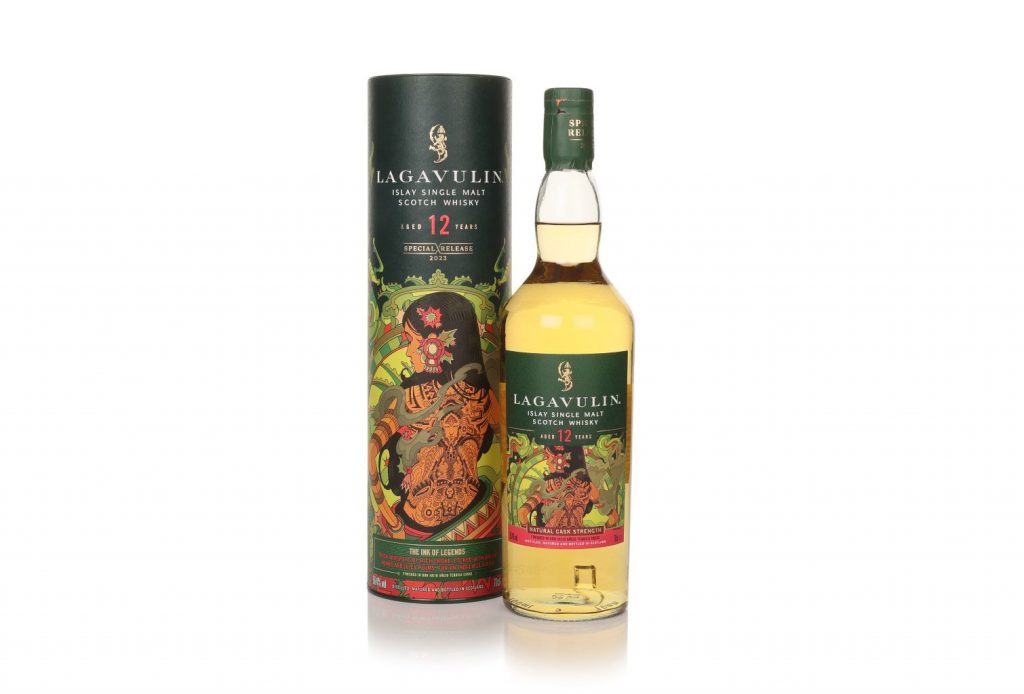 Starting with Lagavulin 'The Ink of Legends', where the Islay distillery's distinctive smokiness is given a Special Releases makeover with a finish in Don Julio Añejo Tequila casks. It's brave, but it works. Usually, I'd give you about as much time for a Tequila cask as I'd give a hungry caterpillar with my favourite apple but the spirit character just muscles through and so while this momentarily detours into Mezcal territory, it still feels true enough to Laga. 
Nose: Padrón pepper, spent bonfire, stone fruit, white chocolate, and charred pineapple. 
Palate: Herbal smoke, stewed plums, orange peel, and oaky spices.
Finish: Salted popcorn and toffee.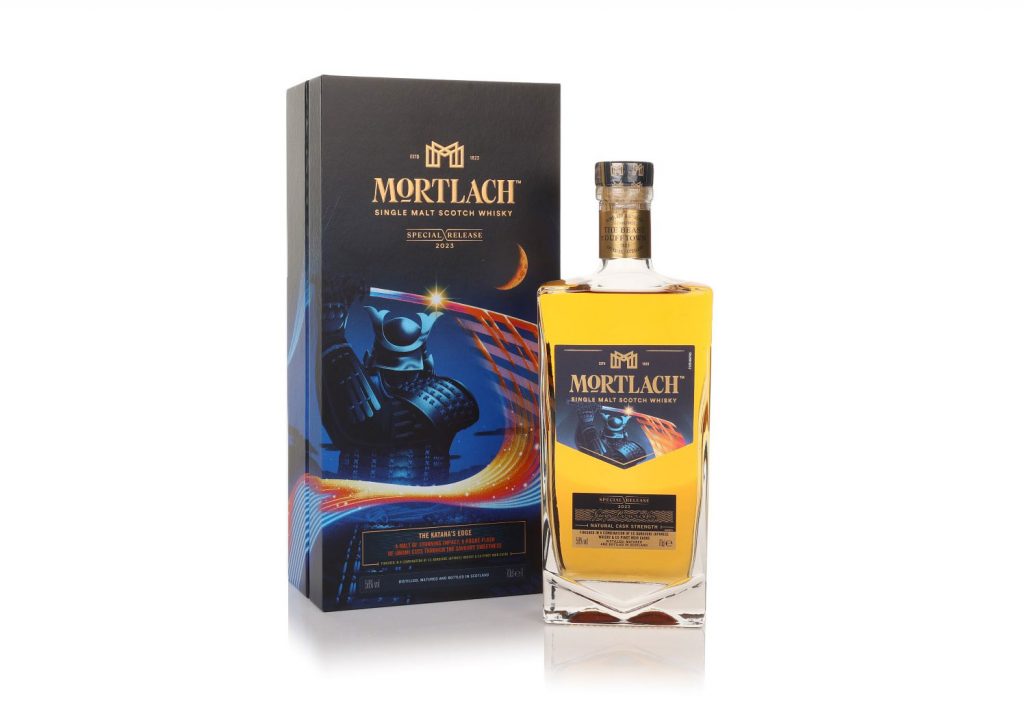 We move onto Mortlach 'The Katana's Edge', a Speyside Scotch finished in Kanosuke Japanese whisky and pinot noir casks. Woof. What a concept. Are they trying to tame the beast of Dufftown? It's certainly got the bright fruitness that is often underrated from the distillery's output and it times its blend of sweet and savoury is a bit muddled, like having dinner and dessert at the same time. But it's definitely worth trying. 
Nose: There's a very elegant tropical style fruitiness that adds contrast to the cured meat, clove, red chilli earthiness, and black pepper present. 
Palate: Pear drops, toffee pudding, orange peel, marzipan, and plenty of soy sauce-style umami flavours. 
Finish: Rich and full-bodied, with honey and pepper.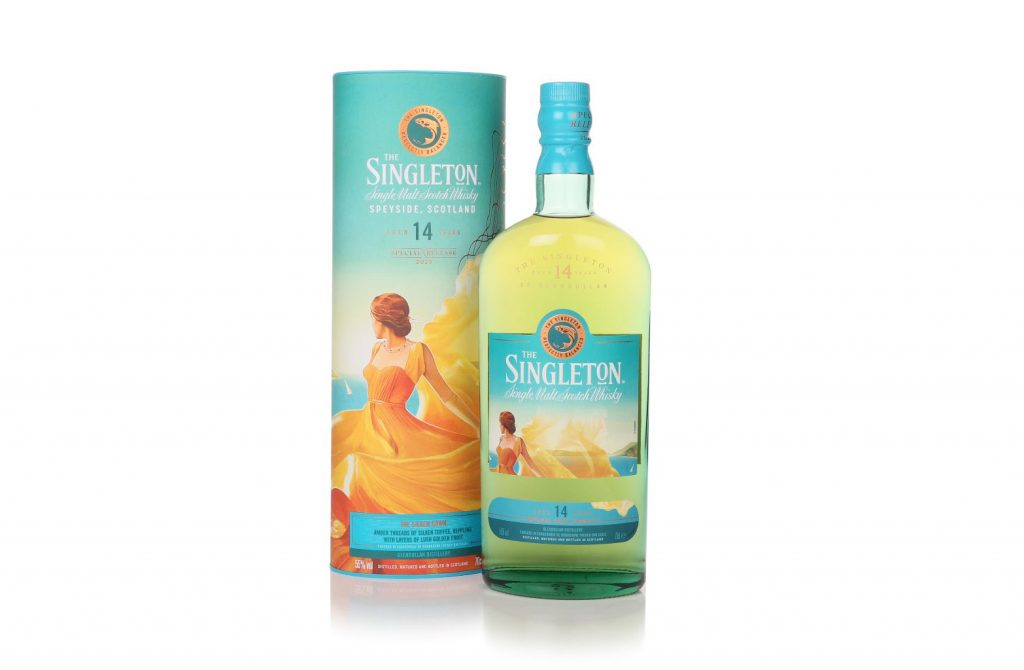 Onto The Singleton 'The Silken Gown', a single malt finished in rich white Burgundy French oak casks and bottled at 55% ABV. Diageo malts ambassador Charlotte Barker says the flavour of this brings to mind a cartoon character floating to the enticing aroma of a freshly baked apple pie on a window sill.  
Nose: Scottish tablet, yellow fruit, brioche, and apple pie.
Palate: Orchard fruit, aromatic spice, buttery pastries, and nutmeg. 
Finish: Vibrant, fruity and fun.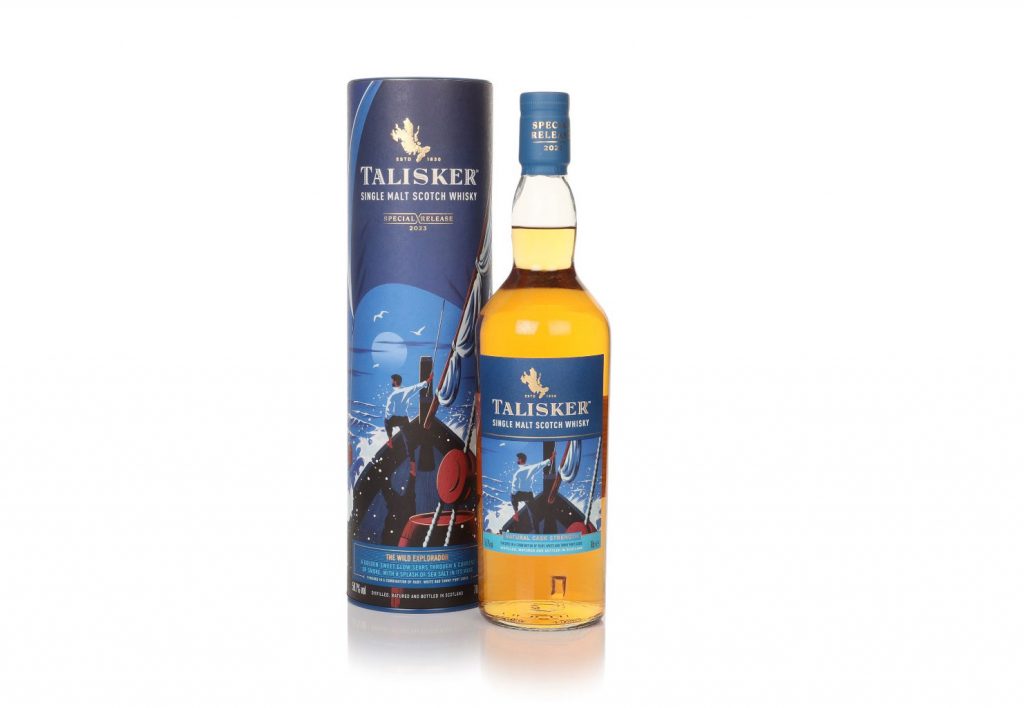 Then we taste Talisker 'The Wild Explorador', finished in a combination of white, tawny and ruby Port casks before it was bottled at 59.7% ABV. There's a history of Talisker shining in Port casks but this one still shakes things up a little with three different varieties following an initial maturation in first-fill barrels. This one has a really good balance of cask complexity and distillery character, think Duoro and Skye holding hands rather than boxing in the glass.
Nose: Sooty smoke, Frazzles, dried fruit, tannic wood, and sea salt. 
Palate: Almost like an old school Bowmore with all its rich peat and power teaming with wine cask notes of dark berries, nutmeg, and caramel.  
Finish: More smoke and sea as well as cinnamon-dusted pastries and jam.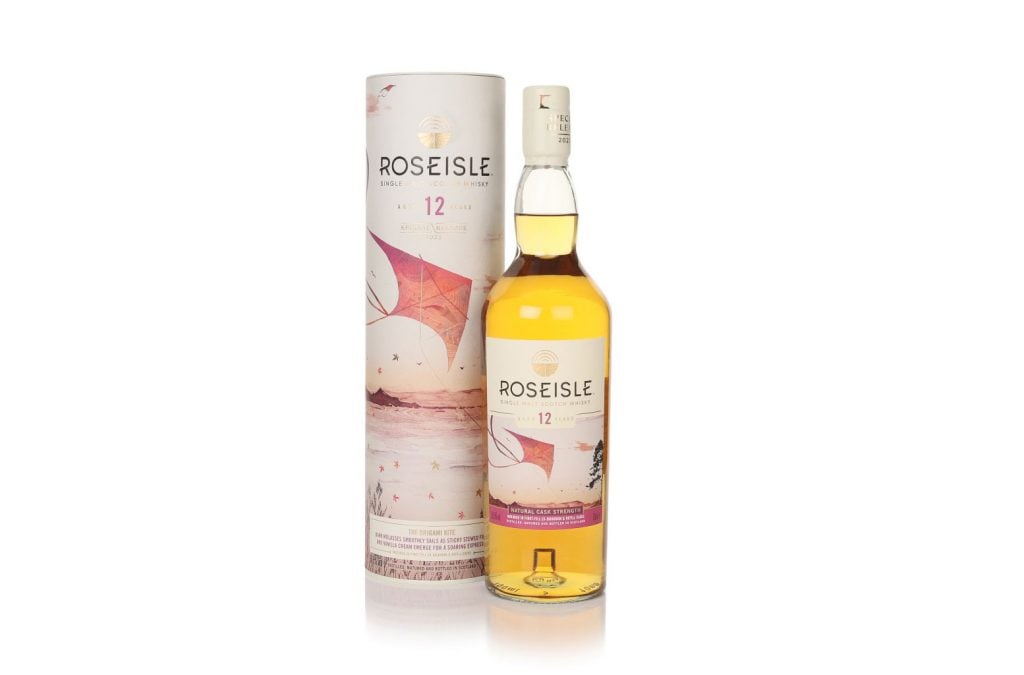 Our eyebrows raise beyond our upsettingly increasingly high hairline when we spot a Roseisle whisky. The distillery is making not only its Special Releases' debut this year but is also celebrating its first public release: 'The Origami Kite'. Based in Speyside, the distillery was initially just a maltings that dates back to the 80s, but in 2009 a distillery opened that was designed to support blended malt operations. That means a flexible production capability so this is a real chameleon producer. Dr Morrison says the spirit can be adjusted to be more nutty or grassy. He spent his early years at Diageo sampling casks from Roseisle, so it's a spirit he's seen develop over the years, making him a safe pair of hands for its first launch. In an era where distillery character is held in such high regard, it's interesting to see a distillery revel in how many hats it can wear and this was aged in first-fill bourbon and refill casks to showcase one side of Roseisle. It's superb. If you do get lucky enough to get a bottle, make sure you actually drink some. 
Nose: Coffee fudge, marzipan, Demerara sugar, an ocean breeze, cut grass, and blackcurrant jam. 
Palate: More of the big fruity notes with tinned peaches, fig rolls, and crystallised oranges are joined by a smattering of rich spice.
Finish: Nutty and creamy.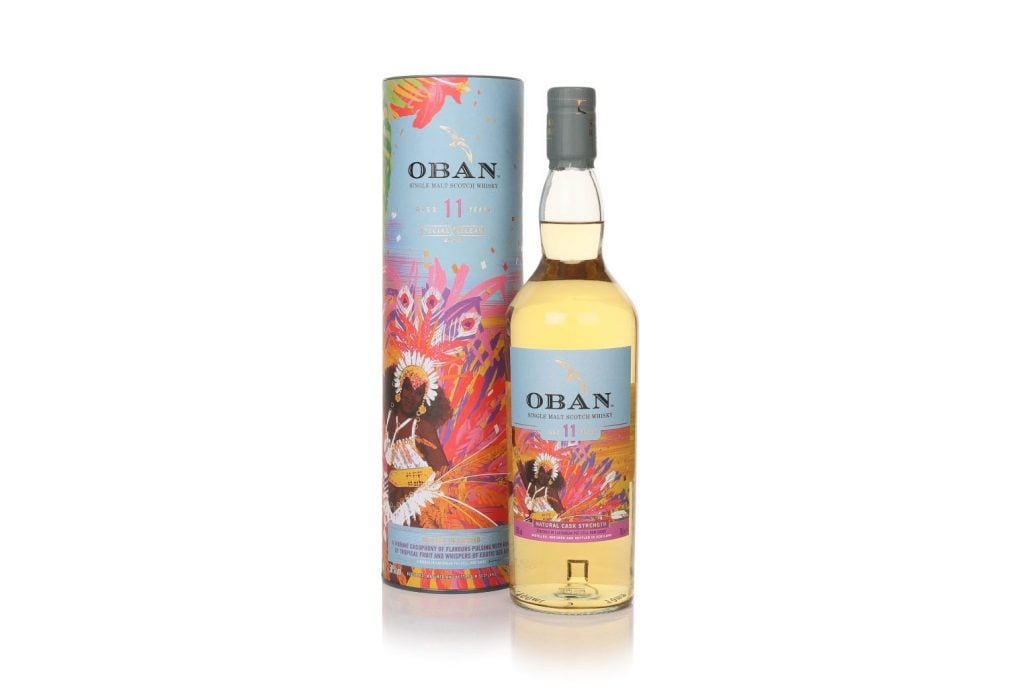 'The Soul of Calypso' is next up, an Oban whisky that spent time in Caribbean pot still rum casks before it was bottled at 58% ABV. A good example of a rum cask done well, it suits the coastal, fruity Oban spirit.
Nose: Chocolate ice cream, dried mango, gingerbread, and spiced apple chutney.
Palate: Vanilla, orange chewy sweets, cinnamon, and tropical fruit juice. 
Finish: Baking spice and caramel.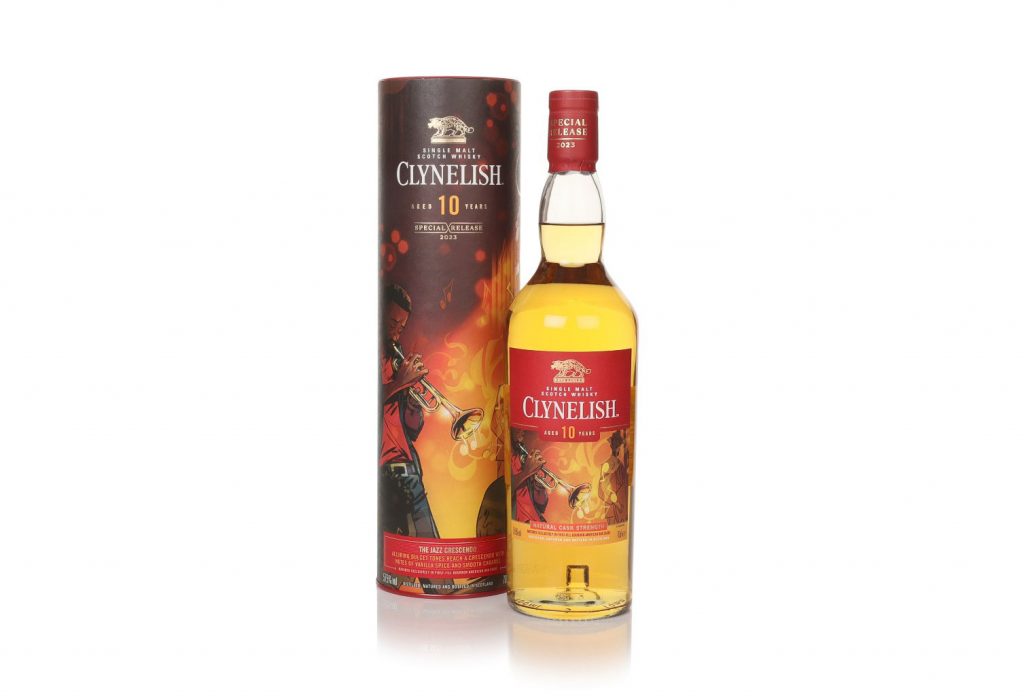 The excitement levels continue to escalate when we notice the waxy wonder of Clynelish in this year's line-up, with 'The Jazz Crescendo'. This one might slip under the radar due to its more conventional maturation, but the whisky is picked well as the American oak bourbon casks allow the spirit's personality to shine.
Nose: Teeth and lips sweets, charred pineapple, and vanilla bean.
Palate: Salted caramel, white pepper, nectarines, milk chocolate, and a little nuttiness. 
Finish: Long with spiced with vanilla.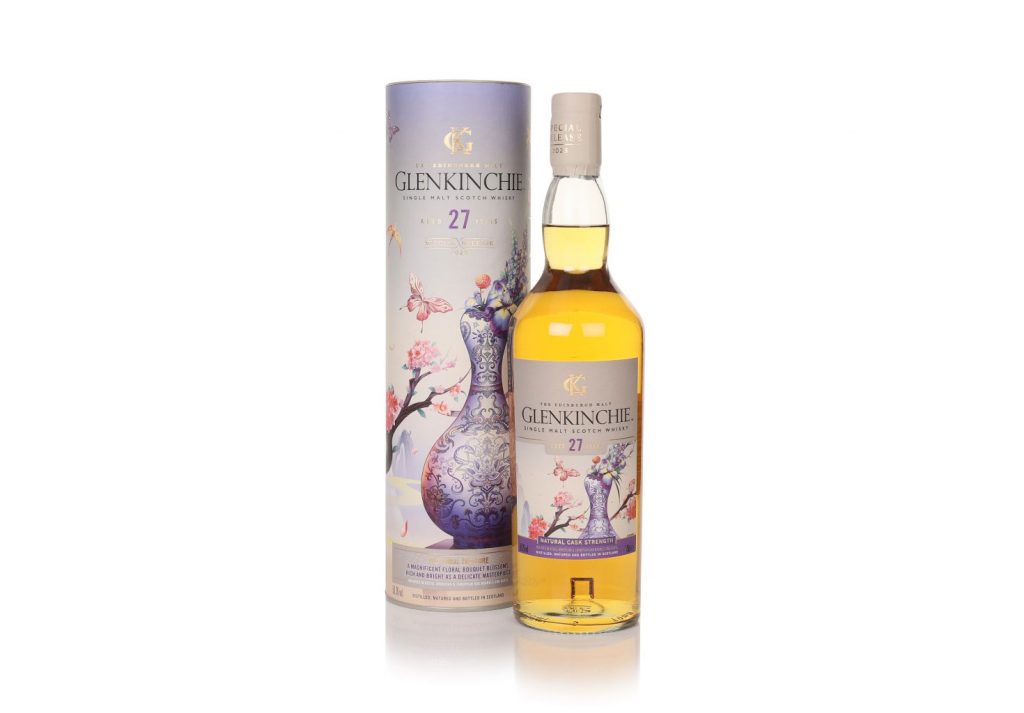 The oldest expression of the range rounds us off, a Glenkinchie 27 Year Old expression named 'The Floral Treasure'. This is one of its most mature bottlings to date from the distillery. Dr. Morrison says he earned his ticket at Diageo by monitoring certain recipes and casks. When he tasted this one back in 2014 he found the cold local climate was arresting the maturation so knew to leave it longer and come back. He also says the that yield was good and that the angels were kept at bay, hence the 58.3% bottling strength. A mix of refill American and European oak barrels and butts give this Lowlander a subtle complexity, absolutely one of the highlights from the 2023 releases. 
Nose: Through elegant elderflower aromas comes cookie dough, peaches in syrup, and toasted almonds.
Palate: A smattering of oak spice prickles through orchard fruit and citrus notes as well as a beautiful sweet vanilla element.
Finish: Gracefully long and delicately floral.
Where can I buy Diageo Special Releases 2023?
If you want to purchase any of this year's releases, simply click the link on the product names above. The price, volume, and ABV is listed on each product page.