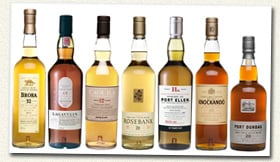 We've been sitting on this one for a few days now, ever since the email from Diageo arrived. In fact, this has been under strict embargo until today! You guessed it folks, Diageo's 2011 Special Releases!
Every year, the Special Releases mark a particular highlight for us, as the global drinks giant showcases the very crème de la crème of its extensive inventory. This year sees some sure-to-be-stunners, including a 21 year old Rosebank, a 20 year old Port Dundas, and a 40 year old Glenury Royal, not to mention crowd pleasers like the Caol Ila Unpeated, Port Ellen, Brora, and cask strength Lagavulin. Here's a brief synopsis of what's to come, starting with our favourite from last year, the Brora…
Brora 32 Year Old 1978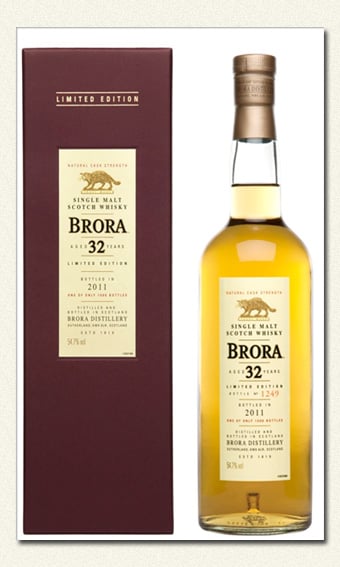 Last year, we reckon the Brora stole the show, and it's likely to be pretty darn impressive this year too. Weighing in at 54.7% abv, this was distilled in 1978 and aged for 32 years in refill American and European oak casks. It's also Diageo's oldest Brora yet, and there are just 1,404 individually-numbered bottles available.
Diageo describes it as "Magnificent, and excellent at cask strength: the coastal, smoky, savoury Brora character is here sweetly softened in a malt that's courteous yet informal; it has the depth and complexity of age yet also a spicy, lively twinkle, like a favourite uncle."
Like a favourite uncle indeed. Expect to pay around £300 bottle.
Caol Ila Unpeated 12 Year Old 1999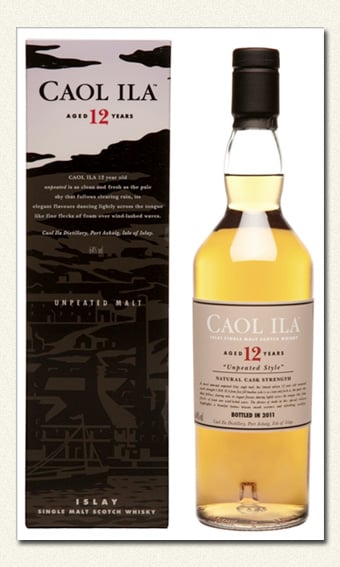 A lovely whisky which we've enjoyed year on year, the unpeated variant of Caol Ila is actually not as light as one might think. This year's release has been aged in first fill American oak casks, and it marks the 6th unpeated Caol Ila in the series.  The whisky is from an annually-made unpeated batch, destined for blending in the "Highland style", which is rather interesting. As it's considerably younger than the Brora there are just under 6,000 bottles available.
Here is the official comment:
"Deceptively complex, at first hiding all that characteristic Caol Ila freshness and vigour under a smooth exterior. Masses of oaky, cocoa character and fruit tartness soon show that peat smoke isn't everything!"
The Caol Ila will retail at around £55 per bottle.
Glenury Royal 40 Year Old 1970
A very exciting malt indeed, this is the second oldest release of Glenury Royal from Diageo, and it was actually distilled in the same year (1970) as the 2007 Special Release of Glenury (if you can remember back that far!). This was filled into American oak refill casks, and there are just 1,404 bottles available worldwide. They've yet to release the official photograph or bottling strength yet, so you'll simply have to imagine it in your minds for now.
Diageo describes it as "A sumptuous old-style after-dinner malt, proudly displaying its forty years without a trace of fatigue. Another regal old Glenury Royal that's easy to drink even at this high strength; oily, rich textured sweetness with a bitter edge and a long, elegantly drying and spicy finish."
It sounds delicious! It will retail for around £525 a bottle.
Knockando 25 Year Old 1985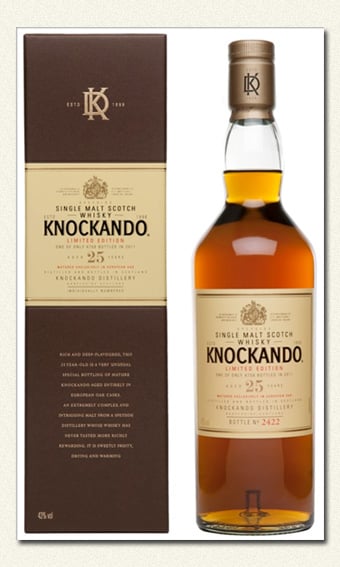 A pretty exciting one, as Knockando has never before been featured in the Special Releases range. 2011 sees its debut, and it sounds like a brilliant malt, distilled in 1985. It's been described as "a most unusual, richly flavoured expression" thanks to its maturation in first fill European oak sherry casks. There are fewer than 4,500 numbered bottles, and they'll retail at £135 each.
Diageo's tasting note makes it sound even more enticing: "A very unusual, rich and deep-flavoured expression of Knockando that is extremely complex and intriguing. Superbly balanced: drying yet with residual malty sweetness: a broad array of magnificent ex-sherry cask notes make an opulent apéritif, appetising with hard, sharp cheeses.
Lagavulin 12 Year Old Cask Strength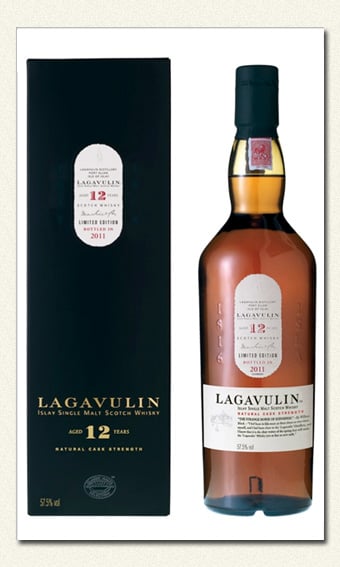 A whisky that we love year on year, this is a vatting of refill American Oak casks of Lagavulin, and it's the tenth time Lagavulin has been featured in the Special Releases series. It's arguably the most prevalent bottling too, and that's part of the reason we love it so much; at least two pubs within a five minute walk of our offices serve Lagavulin 12, which is often a welcome reward after a busy week!
Diageo's official description goes: "Extremely well constructed and highly complex: full of wood smoke, peppery and spicy, this 12 year old shares much with its immediate predecessors – not least the capacity to instantly defibrillate the taste buds: the texture and taste, both straight and dilute, are splendid."
The Lagavulin is one of the cheaper malts in the range; it'll retail at around £63…
Port Dundas 20 Year Old 1990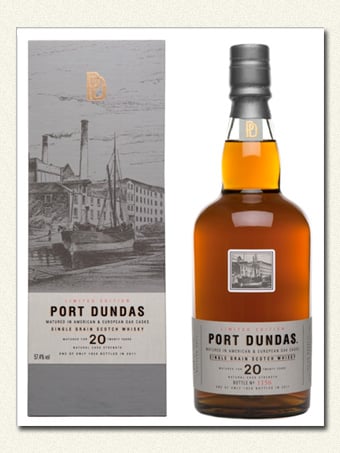 Long-term fans of the series will be delighted with this – the first ever Special Release of grain whisky! It's also of a decidedly decent age too at 20 years, and from the now closed distillery of Port Dundas! It has a great story behind it as far as maturation goes; following distillation in 1990, it was aged for 3 years in refill casks, then it was split up into equal parts and aged in either American oak Bodega casks, new charred European oak casks, or first fill American oak Bourbon barrels! There are just 1,920 numbered bottles, with an expected retail price of £110.
Diageo describes it as "Rich, dense and seemingly impenetrable: an unusual and hugely challenging whisky whose very elegant complexities are only fully revealed by adding water. Like a fine, aged rum dancing with an elegant, oily Riesling."
Port Ellen 32 Year Old 1978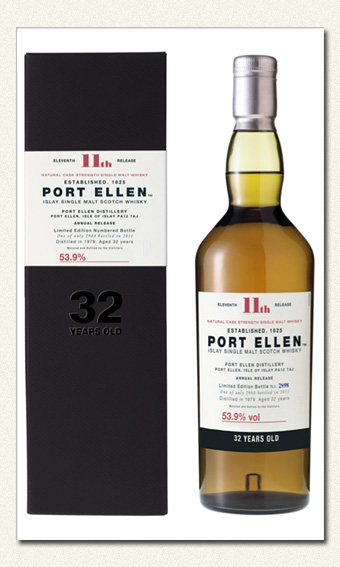 With a natural cask strength of 53.9%, this is the oldest ever official release of Port Ellen, a stalwart favourite from Islay. The legendary distillery closed just a few years after this was distilled in 1978, and we don't need to tell you how impressive its reputation is. This whisky was aged for 32 years in refill American oak casks, and there are 2,988 bottles available, with an expected retail price of £300 each.
Diageo's official note goes: "An excellent example of the make that will be loved: extremely fresh, light and delicate yet immutably Port Ellen. Long maturation has brought charm, good manners, assured self-confidence and understated elegance, without losing any of the underlying personality."
We're certainly very keen to try it. We've loved the previous releases, and you can read a full run down of Port Ellen Special Releases here, which we tasted whilst on Islay in May of this year. This year's release is set to be a belter.
Rosebank 21 Year Old 1990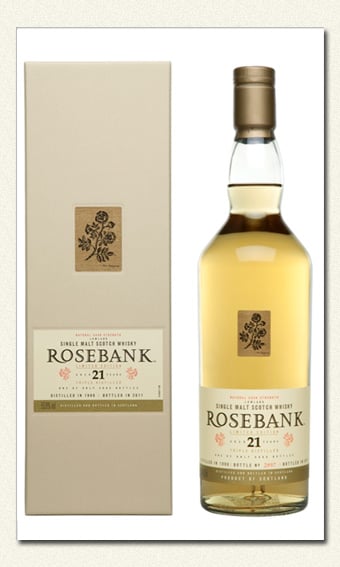 There are likely to be very, very few Rosebanks of this age bottled in the future, as the distillery closed almost two decades ago and stocks are becoming heavily depleted. Rosebank is one of the true gems in Diageo's catalogue and, for us, is perhaps the ultimate Lowland malt. This 21 year old was aged in refill American oak and refill European oak casks, and there will be 5,604 numbered bottles worldwide with a retail price of £160.
Diageo's official note goes: "A charming whisky whose attractive citric and aromatic notes suggest a feminine elegance, and whose subtleties are best revealed with water. Fresh and clean: excellent shared as an apéritif."
Our top picks for 2011 are the Port Ellen, the Brora, the Rosebank, and the debuting Knockando!
We'll post full tasting notes as soon as we try them, so watch this space!
-The Chaps at Master of Malt-