For those who have stockpiled kümmel after the panic earlier this month, here's a great cocktail to make with everyone's favourite caraway-scented liqueur. It's the Silver Bullet.
Did you keep your head during the great kümmel panic of 2021? That's what your grandchildren will be asking you about life in the first quarter of the 21st century. For those who have no idea what I'm talking about, a quick recap.
A Baltic beverage
We reported earlier this month that there were rumours of a kümmel shortage in the golf clubs of Britain. This is a liqueur flavoured with caraway seeds along with cumin, fennel and other spices. It's not dissimilar to Scandinavian akvavit, though sweeter, and it has its origins in the same part of the world, the Baltic, Riga in modern day Latvia, to be precise. 
Despite its Nordic origins, kümmel used to be immensely popular among the British upper classes. There are mentions of it in Evelyn Waugh's works. But the only places you will see kümmel drunk today are old-fashioned gentlemen's clubs, and in particular golf clubs. After a long day chasing a little white ball around a strange Teletubby-esque version of the countryside, there's nothing golfers like more than a restorative glass of kümmel.
Panic in the golf clubs
However, there was panic at the 19th hole as apparently one of the principal brands, Wolfschmidt in Denmark, had ceased production. Blog Cookie Jar Golf reported: "In recent weeks, reports have been coming into us from all corners of the U.K. that clubs are unable to secure orders on further stock of Wolfschmidtt, amid rumours that the Danish company has ceased production. Despite a lot of phone calls and various efforts to establish contact with the brand, no official statement has been received, however, we can confirm that future orders on the product are no longer possible."
So is this the end for kümmel, a drink that is so unfashionable that most people have never heard of it? Happily not. One of the original brands, Mentzendorff, has no plans to stop producing. The Mentzendorff family were Prussians based in Riga who came to England in the 1860s and branched out into wine importing. The firm is still going strong and is the UK agent for Bollinger Champagne. The liqueur is now distilled in France.
Andrew Hawes, MD of Mentzendorff reassured us: "We've been keeping kümmel enthusiasts well-stocked for over 150 years and have no plans to stop any time soon!" 
So for all those who now have a garage full of kümmel alongside gallons of petrol, bumper packs of toilet paper and huge sacks of rice, the question comes what to do with such a distinctive liqueur? Well, you could take up golf and drink it neat, but it also works in one of the great lesser-known cocktails – the Silver Bullet.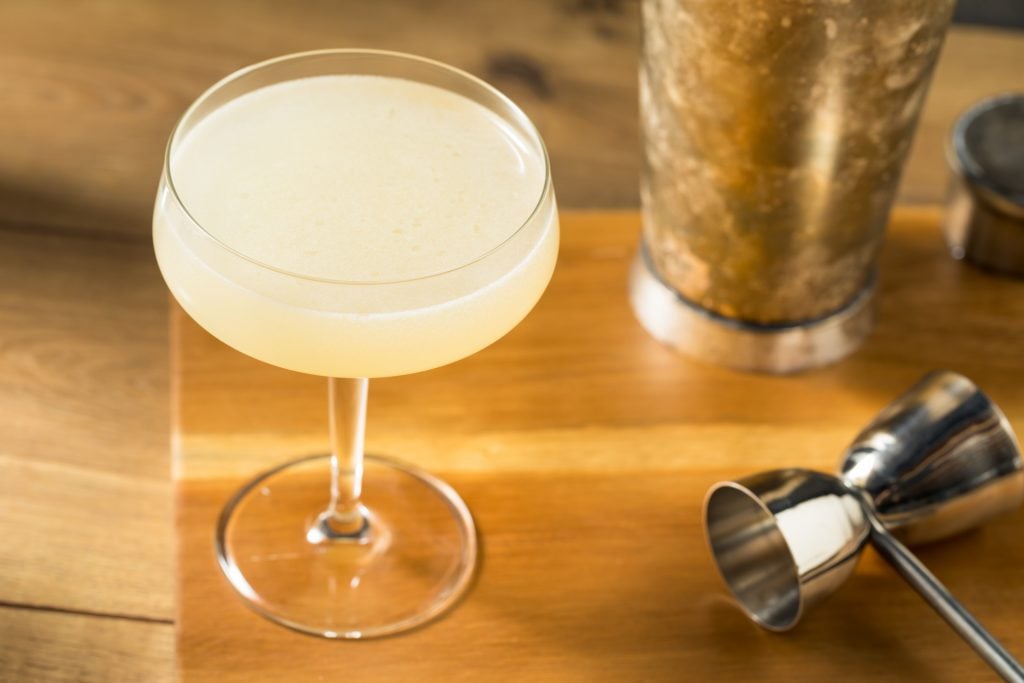 A kümmelised gin sour
Nobody seems to know where this one came from but it dates back to the 1920s at least as it crops up in Harry Craddock's 1930 The Savoy Cocktail Book where it's a simple mixture of two parts gin to one part each of lemon and kümmel. It's essentially a kümmelised gin sour. With it's big spicy flavours and sweetness, kümmel is not the easiest of mixers, but a good dose of gin and lemon juice calms it down a bit, producing a very elegant and distinctive cocktail.
If you're feeling fancy, you could add an egg white but it's not essential. Salvatore Calabrese in his Classic Cocktails uses vodka instead of gin which sounds pretty tasty and is a nice nod to kümmel's Baltic origins. I'm using a recipe from Difford's Guide. The most important thing is the kümmel.
How to make a Silver Bullet
45ml Bathtub Gin
25ml Mentzendorff Kümmel
10ml lemon juice
Add all the ingredients to an ice-filled cocktail shaker and give it a good hard shake. Double strain into a chilled coupe and garnish with a twist of lemon zest.