Today we're knocking up the cocktail that contains everything but the kitchen sink. Prepare to raid your drinks cabinet because it's Long Island Iced Tea time.
Long Island Ice Teas can be dangerous. Just think of that episode of the Simpsons when Marge has a few too many and ends up being sawn in half in a magic show. And then turned into chimpanzees. "So she was made of chimps", Homer says. My own experiences with the Long Island Iced Tea have been less amusing though I do remember being chased around Highbury & Islington in London station by a ticket inspector after sharing a jug of the stuff at the Embassy on Essex Road. The early '00s, man. We were so young!
What is Long Island Iced Tea?
What makes the LIIT, as nobody ever calls it, so sneaky is that it contains truly monumental amounts of alcohol but just tastes like Coca-Cola with a bit of a kick. The name makes it sound like it comes from Prohibition-era America. When the law came knocking, you'd simply say show him your long tea-coloured drink and say "why, no officer, I'm just drinking some delicious refreshing iced tea." The 'Long Island' moniker also lends it an F. Scott Fitzgerald, Gatsby-esque quality, but this cocktail isn't featured in any of the classic cocktail books from the 1930s and 1940s. It's actually much more modern. 
The amusingly-named Robert Butt from the Oak Beach Inn on Long Island claims to have invented the drink in 1972. Whatever the truth of the matter, the Long Island Iced Tea became the ultimate '80s and '90s party drink: ridiculously strong, much too easy to drink, and containing pretty much whatever you had to hand. The version below contains gin, rum, Tequila, vodka and triple sec. We always say on the blog to use the best possible ingredients you have to make drinks but in this case that's not necessary. There's no need to waste your single field Tequila or your finest aged Jamaican rum. Just good quality basic ingredients, like the handy Master of Malt range. As usual, however, do use freshly squeezed lemon juice and make sure your Coca-Cola is nice and fizzy. 
Beyond that, take care as this contains five shots of alcohol so don't go trying to operate heavy machinery and certainly don't volunteer for a magic show or you might be turned into chimpanzees.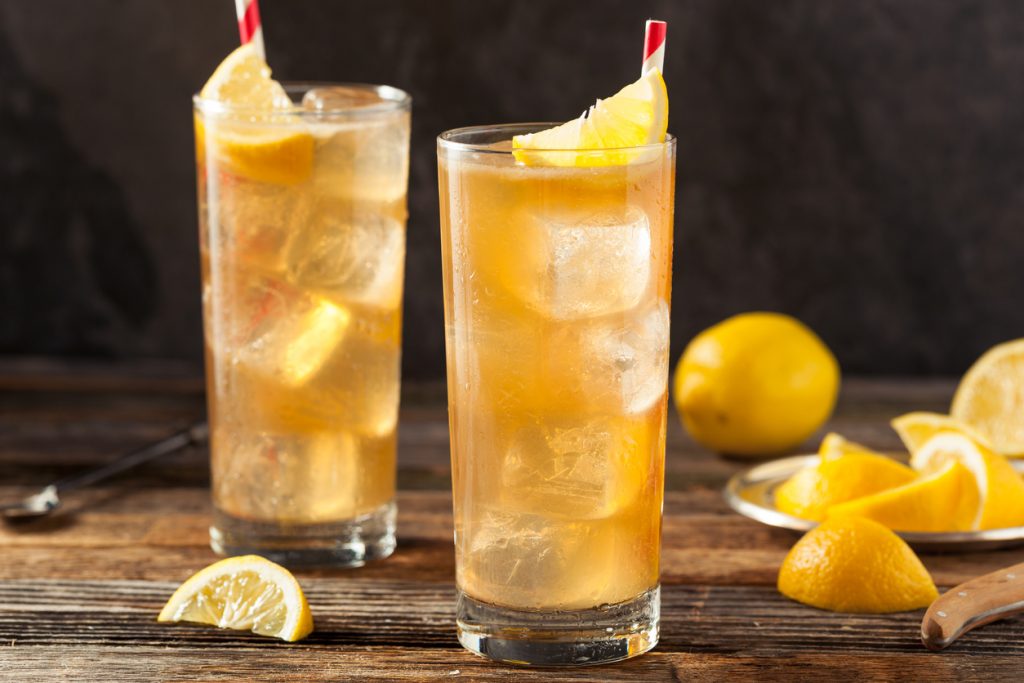 How to make a Long Island Iced tea
25ml Master of Malt vodka
25ml Master of Malt London Dry Gin
25ml Master of Malt Rum
25ml El Sueño Tequila Silver
25ml Bols Triple Sec
25ml freshly-squeezed lemon juice
Coca-Cola to top up.
Fill a cocktail shaker with ice cubes. Add all the ingredients except the Coke and shake quickly. Strain into an ice-filled Highball glass and top up with cola. Garnish with a lemon wedge.