This week's cocktail, the Elderflower and Raspberry, is perfect for the busy host. All you need is some gin, Chambord, and Fever-Tree tonic water, and you can't go wrong. 
At this time of the year, you don't want to be messing around measuring, shaking things, making tinctures, and squeezing fruit. This is why we were very pleased to receive a new recipe book from Fever-Tree full of very simple drinks you can make with just two or three ingredients – one of them naturally being something from the Fever-Tree range.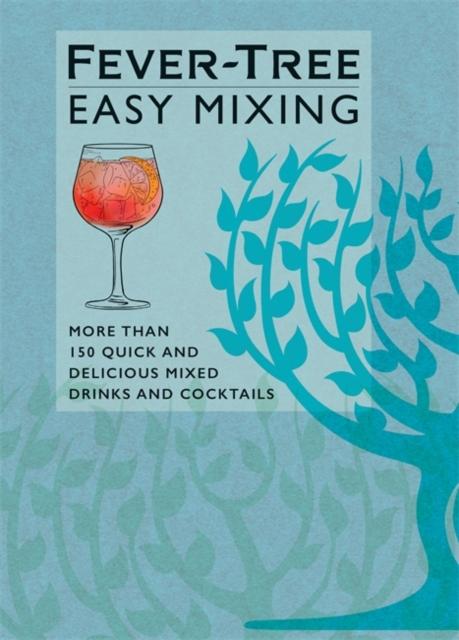 Easy mixing
Fever Tree: Easy Mixing contains over 150 recipes and it's perfect for the host who wants to chat rather than shake. As the introduction states: "Wonderful-tasting drinks don't have to be time consuming or complicated. And you certainly don't need arcane instruments or obscure ingredients to make them." We picked the Elderflower and Raspberry this week because it sounded particularly delicious and it can be updated to whatever you've got in the house. There's a full recipe below. 
This isn't the tonic water company's first foray into the book market. In 2017, it released Fever Tree – The Art of Mixing subtitled 'simple long drinks & cocktails from the world's leading bars'. This was a massive bestseller, sitting on top of Amazon's drink book charts for months. Quite galling for everyone else who had a drink book out at the time. 
Before the gin boom
But then again, Fever-Tree is something of an institution. Its launch in 2005 actually preceded the gin boom by a good few years. Sipsmith didn't appear until 2008. Indeed, so important was this date that bar magazine CLASS picked the arrival of Fever-Tree as one of its  '20 defining moments of the London cocktail scene'. 
Before Fever-Tree, if you wanted a G&T, that meant Schweppes, supermarket own-label, or on-trade brands like Britvic. Schweppes was tonic in the way that Hoover is synonymous with vacuum cleaners. It wasn't universally popular though: some thought it was too sweet and masked the taste of gin.
The brand traded on its natural ingredients making much about obtaining quinine from the Rwandan/ Congolese border. This is commonplace now, even mass-market lagers like Carling trade on using British barley, but it was heady stuff way back in 2005. 
Its success inspired dozens of imitators, both big and small. In 2016, the giants finally awoke to the potential of premium mixers: Britvic launched the London Essence Company range, and the following year Schweppes launched the 1738 range named after the brand's founding year. 
Fever-Tree is now the establishment with a large share of the market and particularly strong in the off-trade, with 39% of the market according to Harper's Magazine. 
From the original, there are now myriad types of fizzy bottles including a particularly deliciously spicy ginger beer.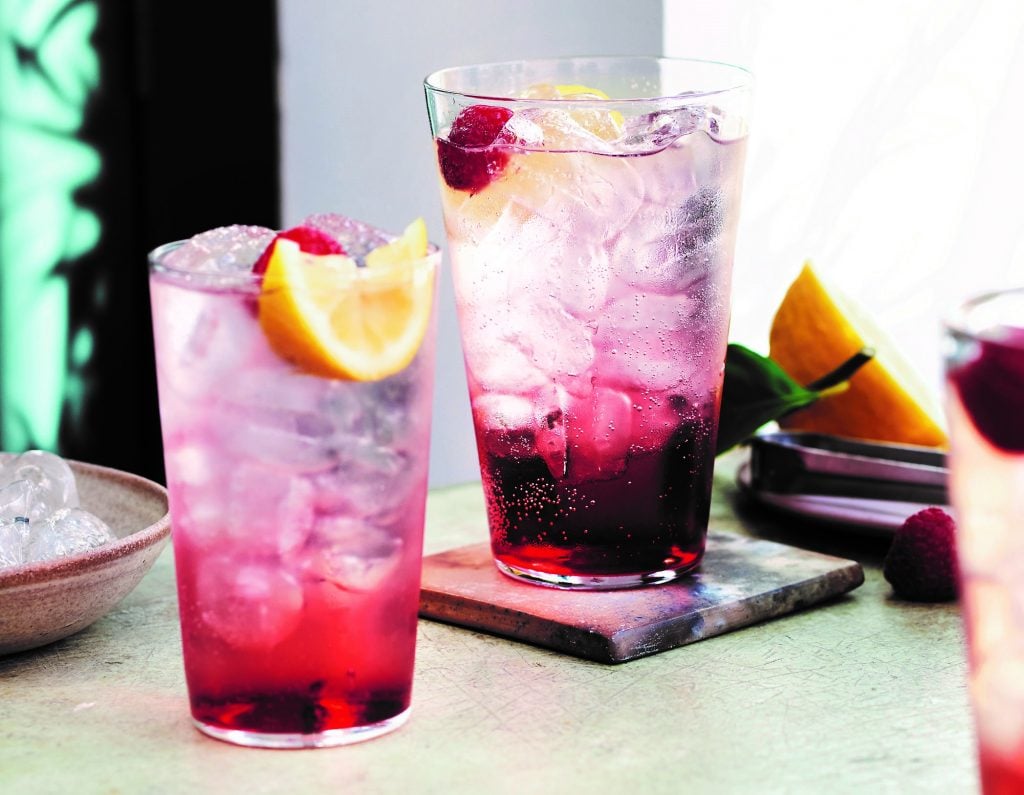 How to make an Elderflower & Raspberry
For this week's cocktail, we're using the elderflower variant. For the gin, we're using our house gin Bathtub. The recipe also calls for Chambord raspberry liqueur but you could use crème de mure, sloe gin or even Ribena.
You could fancy it up a bit and shake the gin and Chambord with ice, strain into a glass and top up with tonic, but perhaps not when you have guests over this Christmas. You don't want to be mixing when you could be mixing. If you know what I mean.
Right, let's cocktail!
35ml Bathtub Gin
3 teaspoon Chambord Liqueur
Fever-Tree Elderflower Tonic Water
Pour the gin and Chambord into an ice-filled Highball glass. Squeeze and drop in a lemon wedge. Top up with tonic, stir gently and garnish with a fresh raspberry.