Cinco de Mayo (5 May) is a national day in Mexico. Even for non-Mexicans, it's a great excuse to feast and have fun. And to make your party go with a swing, we have Natasha Iny from Casamigos Tequila showing us how to make some delicious cocktails.
Do you remember when Mexican food meant those taco kits from the supermarket? And Tequila was just a drink to be knocked back in shots? So much has changed since then. Proper Mexican food has at last reached Britain (why did it take so long?) and we have woken up to the joys of quality agave spirits. Leading the charge is Casamigos Tequila, a brand set up by an actor and his friends with some spare time on their hands. 
To tell us more we have brand ambassador Natasha Iny. A Londoner, she got into the booze world through a pisco business belonging to her family in Latin America before joining Casamigos's parent company, Diageo. She'll be showing us how to make three delicious cocktails (see video below) as well as sharing her legendary salsa recipe.
MoM: And what makes Casamigos Tequila different?
NI: Well, firstly Casamigos is a 100% pure blue weber agave Tequila; it is not a mixto! Mixto is made of 51% blue agave combined with 49% sugar cane spirit and is what I personally think has made a lot of people wary of Tequila. Casamigos is out to change people's notions of Tequila. It's created in the Highlands of Jalisco, which is considered the most prestigious region for growing agave. This is where our agaves are grown for a minimum of seven years, and they have to be high in sugar content before they are harvested. After harvest, the agave piñas are roasted in traditional brick ovens for 72 hours, before being cooled for 24 hours, then crushed. That liquid, or mosto, is then slowly fermented for 80 hours (nearly double the industry standard) using Casamigos' own strain of yeast. The fermented mosto is double-distilled in copper pot stills before being rested for two months to become our vibrant blanco.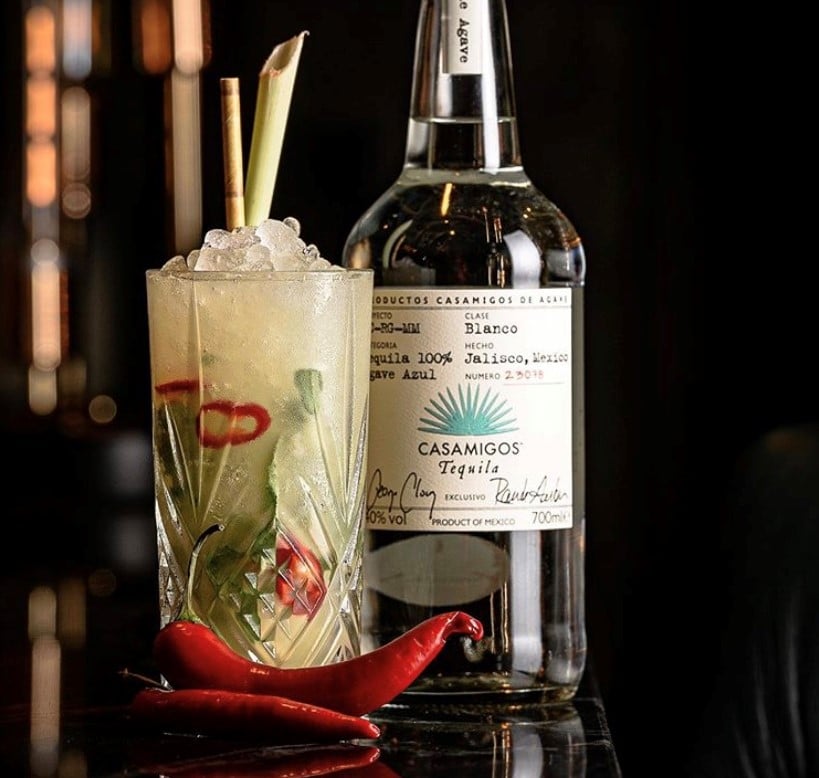 Mom: Tell me about the different expressions and how you would use them…
NI: The blanco (rested for two months) is great in a classic Margarita, Paloma, or even with soda and a squeeze of lime – oh and tonic, too! The blanco is a sure-fire hit for those who like their gin and vodka.
Then our reposado is aged for seven months in American oak barrels, so it really takes on the notes of bourbon from the barrels –think dried fruit, vanilla, caramel and sweet agave. The reposado is actually wonderful on its own over ice with a small squeeze of orange from an orange wedge, or you can top that with soda for a long drink. It is also great in a Tommy's Margarita, and if you want to get fancy a twist on a French 75 – with the reposado, fresh lime juice, a hint of agave topped with Champagne! The reposado always seems to be a hit with whiskey lovers.
Our añejo is aged for 14 months in the same American oak barrels. I would also recommend having this neat or on the rocks. As a nightcap, it's great in an Old Fashioned with agave and aromatic bitters. If you like your Manhattans, it's also a great whiskey substitute twist considering it has the notes of tonka, cinnamon and spice! The añejo is a rum lover's favourite!
MoM: What does Cinco de Mayo celebrate?
NI: Cinco de Mayo is the anniversary of the Battle of Puebla, and is celebrated as a holiday in Mexico and the US in honour of a military victory in 1862 over the French forces of Napoleon III. It's kind of an excuse to celebrate and indulge in amazing Mexican food and drink, and attend parades and parties. 
MoM: What do Mexicans eat and drink on the day?
NI: Tacos, enchiladas, tamales, and flautas Mexicanas to name but a few dishes. And then, of course, for the drinks, the Margarita comes out on top; then there are Palomas, copitas of mezcal, Batangas, and for the non-drinkers there is delicious Horchata. I have developed a bit of a ritual of putting a couple of spoons of Casamigos into food. I love experimenting, and have accidently made some rather yummy ceviche, chicken and even pasta dishes with a small trickle of Tequila. But the dish I am showing you today is especially for Cinco de Mayo and is my version of a Mexican tomato salsa, that usually is accompanied by lashings of guacamole and tortillas!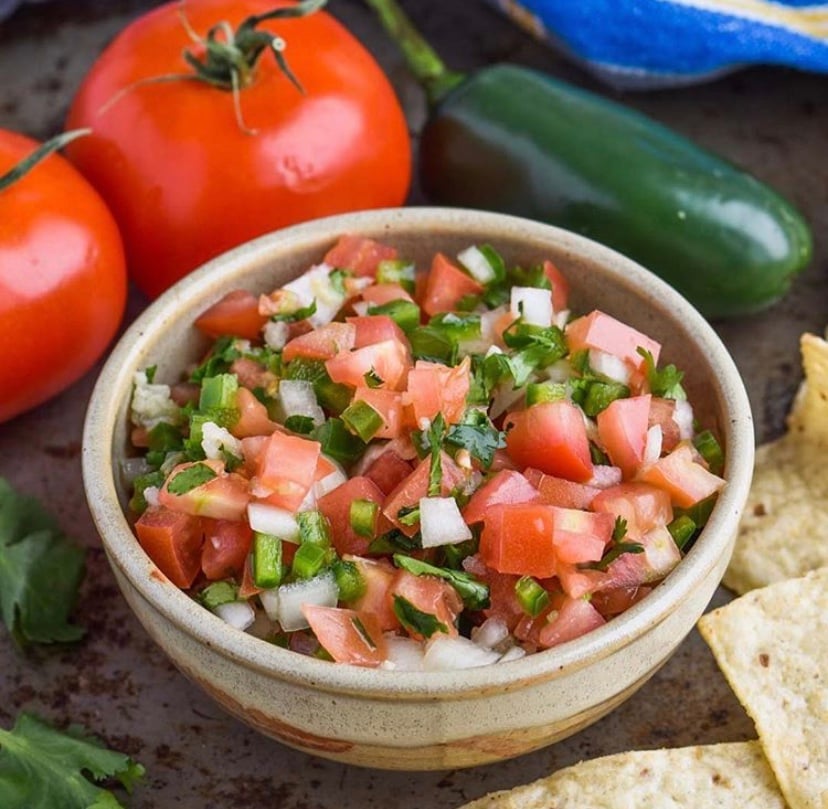 Casa Salsa
240g diced tomato
240g diced red onion
120g coriander
60g cup jalapeño / mild green chilli
2 tablespoons Casamigos Blanco
2 tablespoons olive oil
3 tablespoons passata
3 tablespoons lime juice
1/2 teaspoon agave syrup
1/4 teaspoon black pepper
1/4 teaspoon onion salt
1/3 teaspoon herb salt 
Combine all ingredients together, serve with tortilla chips.
And now for some fine cocktails:
Tommy's Margarita
50ml Casamigos Reposado
25ml fresh lime juice
10-15ml (according to taste) agave syrup
2 dashes Fee Brothers orange bitters
Shake and strain over ice into a coupe or tumbler, and garnish with an orange or lime wedge. 
Repo Old Fashioned 
50ml Casamigos Reposado
5ml Agave syrup
2 dashes Fee Brothers orange bitters
2 dashes Fee Brothers chocolate bitters 
Stir down over ice in a tumbler and garnish with an orange twist. 
Casamigos High Ball 
40ml Casamigos Reposado
20ml Kahlua coffee liqueur
Tonic water 
Build in a Highball glass with ice, top up with tonic water, stir gently and garnish with an orange twist.