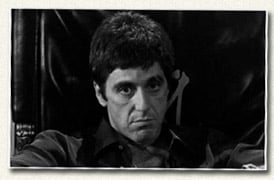 One of the most exciting events that sometimes, inexplicably comes into being is a Master of Malt caption contest. This certainly has absolutely nothing to do with the fact we had to do a blog post and this is the best Ben and I could think of at such short notice…
This week we turn to every aspiring rapper's favourite gangster, Tony Montana (as everyone knows, the first rule of hiphop is if you're going to quote a movie, it better star Al Pacino, and Scarface of course is high up on the priority list for "movies-you-have-to-quote-from-if-you're-a-rapperm'n").
Using the latest version of Photoshop, I've doctored this image of Tony, appearing excitedly at his balustrade at the film's culmination, and now we turn to you to inject hilarity and whimsy!
Come up with a caption for the image below, and post your suggestions in the comments box. The best caption (which will be announced on Wednesday 19th October) will win a full bottle of our delicious Bathtub Gin!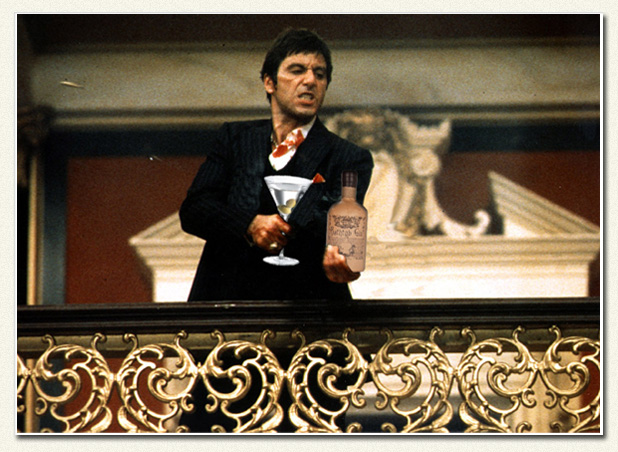 Now, remember this is a wholesome, polite area of the internet, where we engage in gentlemanly conversation and dry wit. Please, please no obscenities or mentions of Tony Montana's favourite pastime…
– The Chaps at Master of Malt –