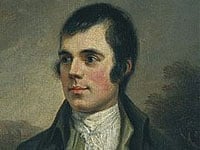 So. Burns Night. That's next week. Burns Suppers date back to 1801, with the first one being held by friends of the celebrated Scottish poet Robert Burns. They've continued ever since, with people around the world enjoying haggis, poetry and whisky on the 25th of January. When something happens for over 200 years, sometimes people think about trying to do something a bit untraditional – like the year that Monkey Shoulder hosted a Burns night celebrating Montgomery Burns and Jake wrote a blog post mostly about a completely different TV show character.
There are all sorts of variations on the features of Burns Suppers you could go for. From massive departures like the aforementioned Monkey Shoulder Celebration of Mr Burns to subtle twists on classic aspects. You could listen to rap versions of your favourite Burns poem (or perform your own – being the fourth best rapper from your home time (like myself) does have its benefits), and there are countless ways to prepare a haggis (let me tell you what's good – veggie haggis burgers).
Now, variations on what to drink is always a bit divisive. Traditionally you'd be toasting with a glass of Scotch whisky, which mentioned in a number of Burns' poems. Some years, however, you might think about switching it up and toasting with a different sort of beverage – Christmas and New Year's have only just gone past so you might have already a good few whisky toasts in recent weeks and are in the mood for something else…

Black Isle Organic Red Kite Amber Ale – 4.2% ABV
With beer rapidly becoming a 'thing' on Master of Malt, a Scottish beer could very well be on the toasting menu. The Organic Red Kite Amber Ale from Black Isle Brewery near Inverness would suit the occasion, and the brewers suggest pairing it with Glenmorangie 18 Year Old (there are usually multiple toasts during Burns Suppers…).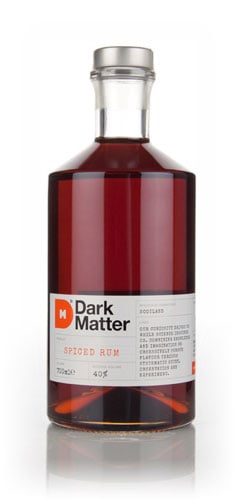 Dark Matter Spiced Rum – 40% ABV
If you're looking for a drink with a flavour profile to cut through the richness of the haggis, tatties and neeps, Dark Matter Spiced Rum from Scotland's only rum distillery ought to do the trick. A big-bodied, spicy treat, packed with notes of cracked black pepper, fresh ginger and clove alongside a balancing sweetness.

Makar Glasgow Gin – 43% ABV
Makar Glasgow Gin is the first product to come from the recently revitalised Glasgow Distillery Company. A delicious, juniper-forward gin, which has been named after the Scots word for 'poet' or 'bard'. So, y'know, it kind of makes sense to toast to Burns with this tipple, don't you think?
Of course, you might want to stick to the classic and enjoy a good dram of Scotch whisky with your Burns Supper – but what whisky?! Well, you might know that we have quite a few whiskies on our website. Here are a few recommendations straight from Frome's fourth best rapper (me)…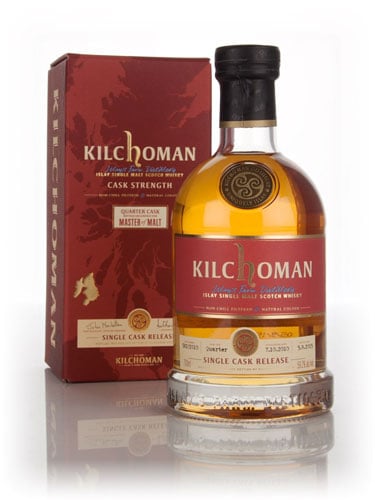 Kilchoman 4 Year Old 2010 – Single Quarter Cask Release – 59.2% ABV
A smoky, honey'd, delicious 4 year old Kilchoman matured in a quarter cask – a Master of Malt exclusive!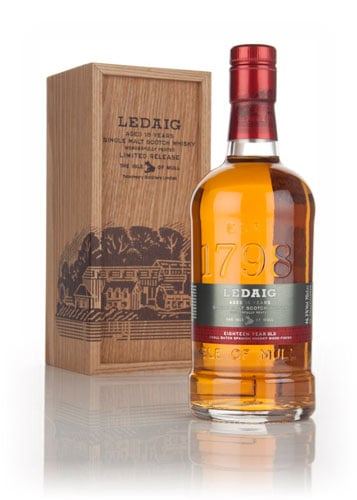 Ledaig 18 Year Old – 46.3% ABV
Released in 2015, the Ledaig 18 Year Old offers up bags of peat and dried fruit goodness.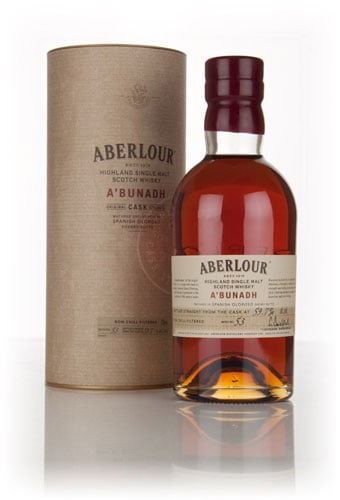 Aberlour a'Bunadh Batch 53 – 59.7% ABV
On the more Sherried side of things, Aberlour's a'Bunadh is always impressive and amazing value for money.
Sam