The latest collaboration between Bowmore and Aston Martin has arrived at MoM towers. Because it's such a sought-after whisky, we're running a lottery for a chance to get your hands on a bottle.
Since the two brands first got together in 2020, Aston Martin and Bowmore have collaborated on some amazing whiskies. These range from bottles that cost more than an actual Aston Martin like the Black Bowmore DB5 1964 to more down to earth offerings like the one that has just landed at Master of Malt. It's a 22-year-old single malt called the Masters' Selection Edition 2.
The masters
Note masters plural because it refers to Bowmore master blender Ron Welsh and Marek Reichman, Aston Martin's chief creative officer. As Welsh explains: "We talk about shared synergies between the contrasting worlds of Bowmore and Aston Martin and this is what truly defines the relationship Marek and I have formed. We have relished the opportunity to share experiences, ideas, and thoughts from each other's world's, listening and learning from the inherent skill, knowledge, and creativity we both possess. In collaborating as guardians of our respective legacies, we recognize the honour bestowed upon us". 
Together they have created a superlative drop that combines whisky distilled in 1997, aged in American oak hogsheads, and 2000, aged in sherry butts. It's bottled at 51.5% ABV and said to possess aromas of honey sweetness, peach, apricot, fresh tobacco, cloves, and eucalyptus. The palate, meanwhile, has an initial medicinal, salty taste with more sweet honey as well as flavours bringing it back to Islay with oysters and subtle peat smoke. Sounds pretty good doesn't it? Unlike the DB5 Bowmore, it's not supercar expensive at £390. Bargain!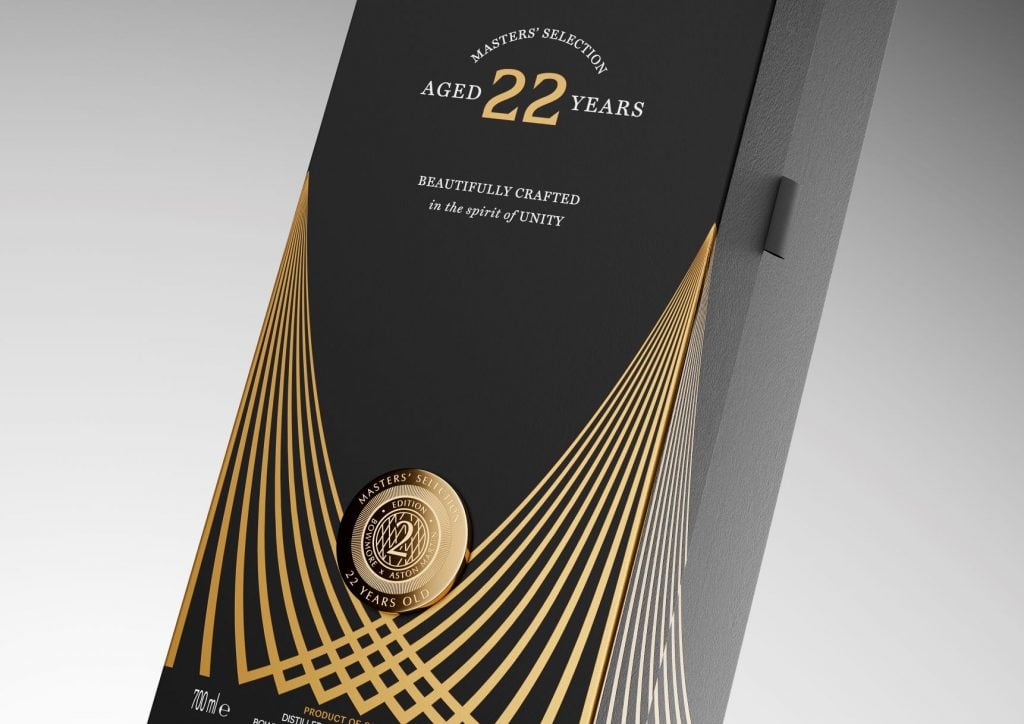 The bottle lottery
But because of its comparatively reasonable price, demand is likely to be off the chain and we've only got 60 bottles, so we're going through the tried and tested Master of Malt lottery system to make it as fair as possible. Here's how it works:
Sign up to the lottery below. It begins at 09:00:00 GMT on 7 November 2022 and closes 23:59:59 GMT on 13 November with winners drawn at random the morning of Monday 14 November around 10am GMT. Winners will be sent at email to purchase one bottle. If there are any left unsold by 24 hours later, we will send out a second wave of emails to runner-ups equating to the remaining stock level. If any still remain unsold, we will put the bottle live on general release first come first serve basis.
Sign up here to buy a bottle of Bowmore Aston Martin 22 Year Old Masters' Selection.
Good luck!