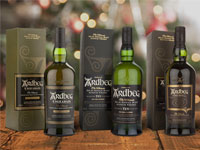 You know how we hate charging for shipping? We want to banish the mere concept of "shipping charges" to the land of wind and ghosts where it can stay. In our continued effort to do so (aside from trying to modify our delivery trebuchet to be able to open portals to windy ghost lands), up until Christmas if you order a bottle of Ardbeg your entire order will get Free Shipping within the UK and £5 off elsewhere!
Whether your buying a bottle for that special someone who's written "ARDBEG!!!" at the top of their Christmas wish list or getting yourself an after-Christmas-dinner tipple packed with peaty perfection, we hope to make it a bit easier to get a bottle of Ardbeg's excellent single malt Scotch whisky under the tree this year.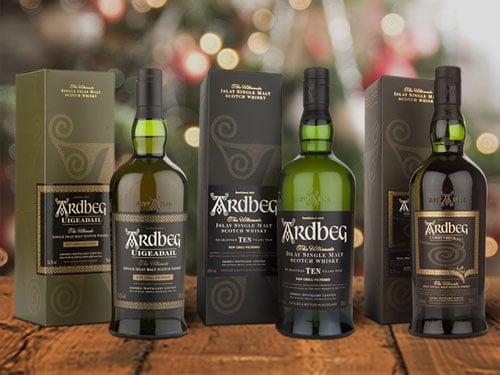 Ardbeg Uigeadail, Ardbeg 10 Year Old & Ardbeg Corryvreckan
"Islay be having some of that!"
Enjoy!
#GoodEnoughIsnt
The Chaps at Master of Malt