Welcome news for peat lovers: Islay-based single malt whisky producer Ardbeg is to double its production capacity with a brand spanking new still house and two additional stills.
It's all go at The Glenmorangie Company! Mere weeks after announcing expansion plans at its Highland distillery Glenmorangie, the firm has submitted a planning application for a multi-million-pound still house at Ardbeg Distillery.
The "traditional-style" development will be constructed on a site formerly occupied by warehouses (they were demolished in 1980!), and will see a new wash still and spirit still bring the distillery's total still count up to four. The existing still house will be repurposed to accommodate extra washbacks. Meanwhile the construction of a new boiler house, set a little further away from the main distillery building, is already underway.
Since The Glenmorangie Company revived and reopened Ardbeg back in 1997, the distillery has enjoyed year-on-year sales growth, no doubt thanks to the ongoing support from its friends at the Ardbeg Committee. Considering that demand for single malt Scotch whisky has skyrocketed in recent years, it's no real surprise that the distillery is sizing up.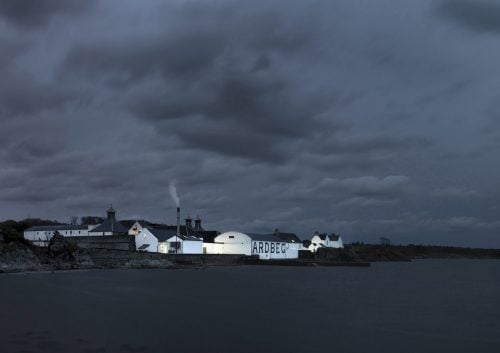 Ardbeg Distillery in all its glory
"We are delighted by Ardbeg's success since 1997, and by the growing passion for our whisky from fans around the world," Marc Hoellinger, president and CEO of The Glenmorangie Company, said in a statement. "Ardbeg has been distilled on Islay since 1815 and, with a new still house, we will pave the way for future generations of smoky malt whisky lovers to discover The Ultimate Islay Malt."
Subject to planning approval, work will begin later this year to be completed in 2019. Fret not, Ardbeg fans – normal production will continue throughout, and the distillery doors will remain open for visitors. If you're still in need of some reassurance, despite doubling its capacity Ardbeg will remain one of the smallest whisky producers on Islay.
Live on Islay and want to find out more about the building work? In the coming weeks, Ardbeg will invite local residents to a meeting to discuss the plans in detail, so keep your eyes peeled for that.