Have you ever come across words in other languages that don't directly translate into English? Well, the team behind Parisian bar Little Red Door haven't just deciphered their meaning for us – they've interpreted them as cocktails. We caught up with group bar manager Rory Shepherd to find out precisely what (or who…) 'pochemuchka' is…
If you've ever felt as though you can't quite find the right words, it could be because they don't exist – not in English, anyway. The team at Little Red Door has clocked onto this with a new drinks selection, taking 10 untranslatable words and using them to inspire corresponding cocktails.
The premise of the menu, dubbed A Way With Words, is this: all words are rooted in emotion, which is how they are given meaning (deep, we know). So the cocktails, in their deliciousness, will delve deep into the emotion behind the phrases.  The team, who hail from French, Dutch, Swedish and Venezuelan backgrounds – and usher hundreds of international guests through their doors each week – were inspired by the language barriers that are often broken down in the bar.
"As a Scotsman it was very hard not to involve some seriously rough Scottish slang," says Shepherd of words that didn't quite make the final cut. "We also wanted to do words that are an absolute no in a bar environment – like 'culaccino', which in Italian refers to the mark left on a table by a wet glass."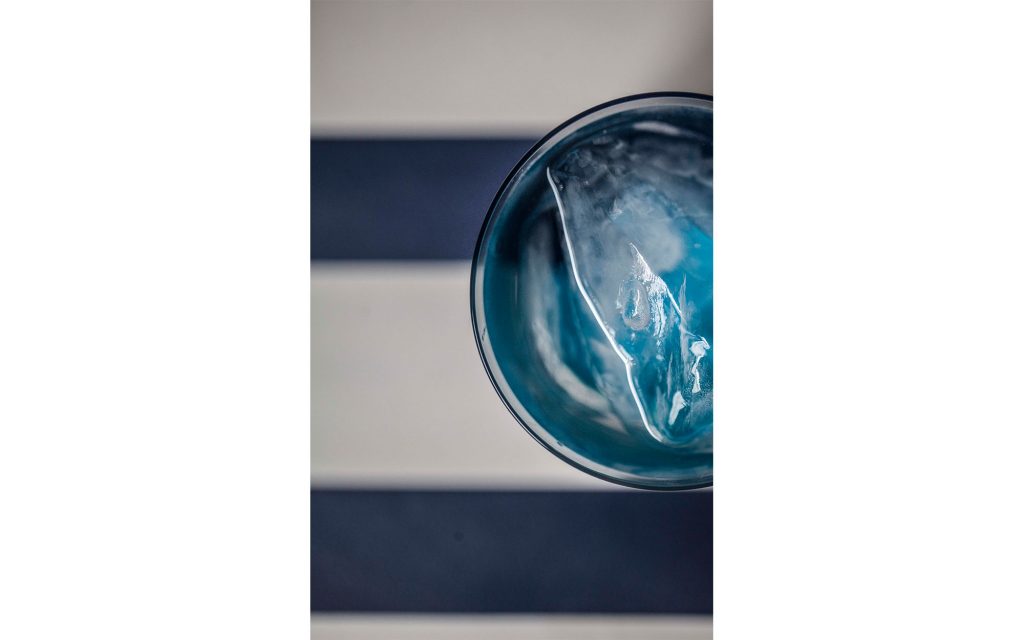 Pochemuchka 
Ingredients: Strawberry leaf Belvedere, strawberry wine, strawberry moo juice
Language: Russian
Rough translation: Why is the sky blue? Why are strawberries red? Why does that person keep asking questions?!
How it's made: The team separates milk using strawberry leaf-infused Belvedere vodka, adds strawberry vermouth, and then filters the mix to serve a clarified milk punch.
So, how did they do it? First, they gathered words that "depict a certain emotion, feeling, state or ritual that in its native language sums up an entire experience, but in English needs a full description", and shared them out among the bartenders, who got busy researching, interpreting developing, and ultimately translating their given word into a drink – albeit in their own creative bar language.
"Pochemuchka is someone who asks questions," explains Shepherd. "There's a kids book called Pochemuchka about this kid who is super curious about everything to the point where it's almost annoying. We purposely wrote Strawberry Moo Juice so you'd ask what it is. What is a 'Moo' and what would it's 'juice' be? …. Strawberry milk!"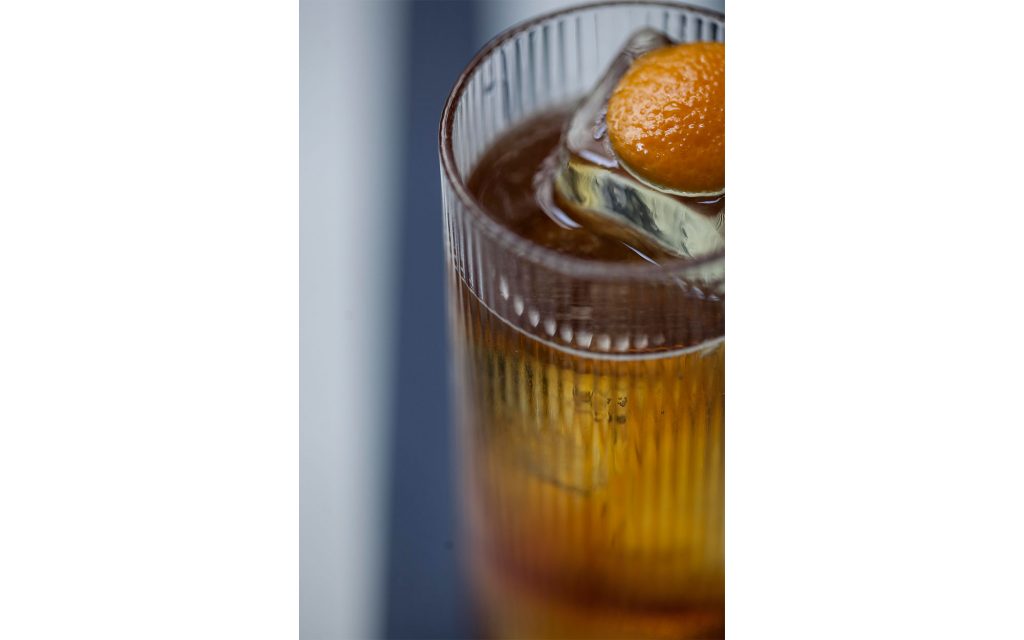 Passeggiata
Ingredients: All day amaro, bubbles
Language: Italian
Rough translation: Strolling along by the sea, breathing in the warm sunset air, digesting a lovely meal, being with each other.
How it's made: To create this non-alcoholic twist on the classic Americano serve, the team combine house-made non-alcoholic Amaro with Seedlip Garden 108 and soda water.
The physical menu, should you be lucky enough to get your mitts on one, is decorated with artwork by surrealist photographer Natacha Einat which aims to evoke the feeling of the words behind each cocktail. Thought-provoking drinks are, after all, a Little Red Door staple.
The new cocktails follow 2018's Menu of Universal Values, made up of drinks representing 10 different values that everyone feels at least once (strength, stimulation, achievement, hedonism, benevolence, conformity, self-direction, tradition, universalism, and balance, FYI). I ask Shepherd what he enjoys about approaching cocktails in this way.
"It's fun, it's bonding, it's intriguing," he says. "By digging into a topic you don't really know about you discover new things so therefore when you are exploring flavour you will also do the same, it's an amazing way to step out of our comfort zone. Ultimately our interests lie in social studies and anthropology, which in a social world such as cocktail bars it's nice to get nitty gritty with this."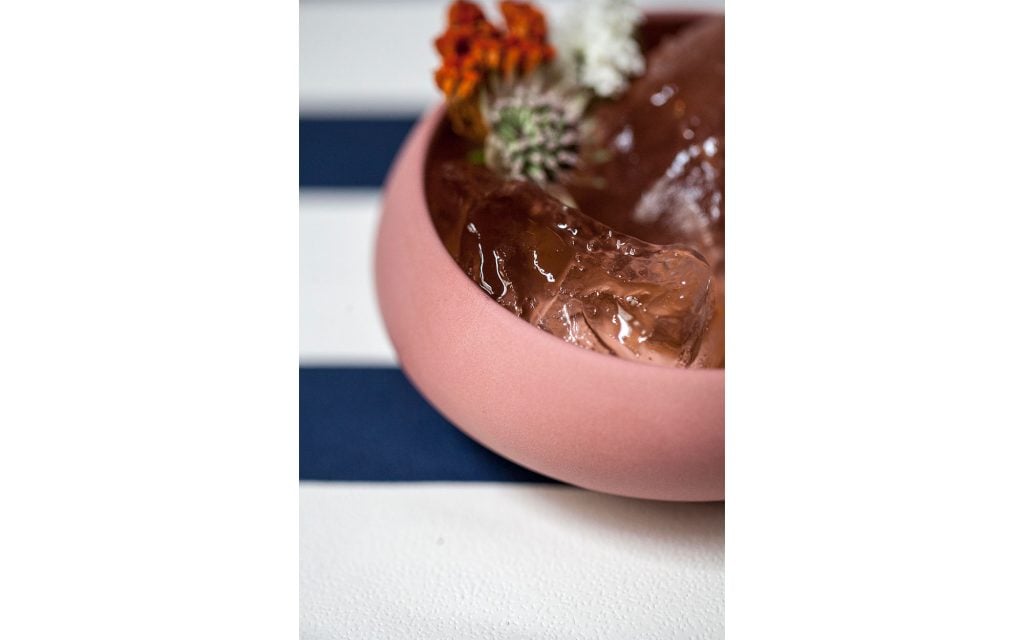 Fuubutsushi
Ingredients: Monkey Shoulder, seasonal tea, rice wine, 'terroir'
Language: Japanese
Rough translation: The sense of seasons to come, the first scent of cut grass, bees collecting nectar, leaves turning to amber.
How it's made: Well, it really depends on the season. The flavour of this whisky cocktail – which is served on the rocks in a Japanese-inspired bowl with seasonal flowers and fruits – will be dictated by the local produce available.
While the hip hangout, situated in the Marais neighbourhood of Paris, undergoes a small refurbishment, Shepherd and the team will take their new creation on an international tour, working in collaboration with bars along the way to create bespoke drinks based on words in their native languages. London will be the first to taste A Way With Words over the coming weekend (12, 13 and 14 April), hosted at buzzy Marylebone bar FAM in collaboration with Porter's Gin.
"We collaborated on a Cognac drink which will be available at FAM after we leave for the duration of Cognac Week in London," says Shepherd. "It was super fun coming up with this name because we had to kind of reverse our process; an English word that doesn't really translate… Higgledy-Piggledy contains Remy Martin 1738, Londinio Aperitivo, fino sherry, lemon thyme, and Sacred Amber vermouth."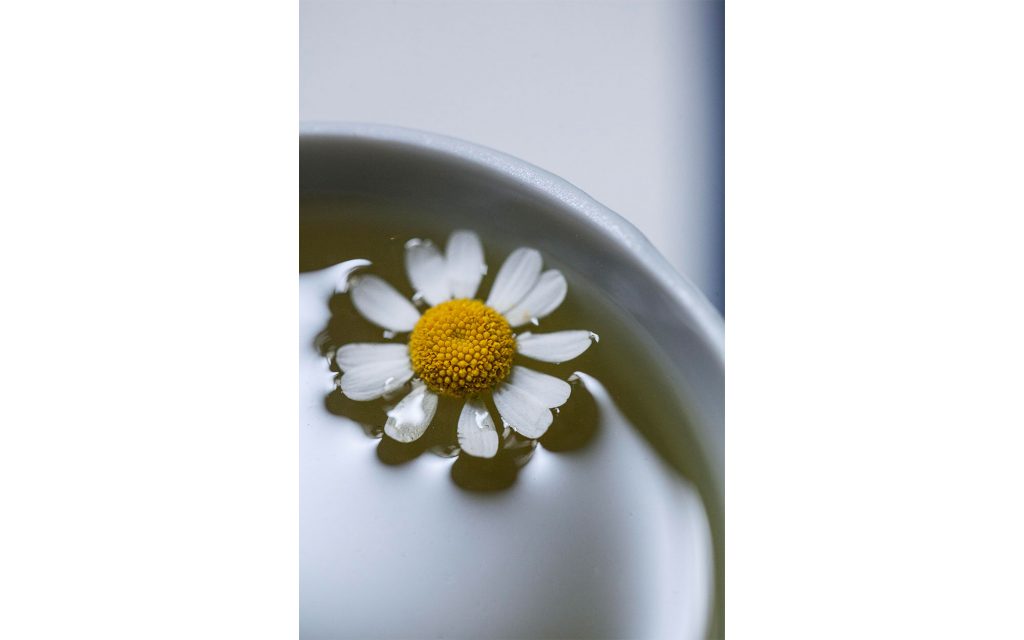 Na'eeman
Ingredients: Fermented agave, forbidden fruit, hops
Language: Arabic
Rough translation: A feeling of self-freshness. The purity and ritual of cleanliness
How it's made: Fermented agave wine made in Paris is combined with red apple verjus and mastiha soda with hops to make a light, floral drink.
A Way With Words is available at Little Red Door now, presented in both French and English.