The brainchild of Scottish chef, whisky lover and bona fide wood expert Michael Ballantyne, Storywood Tequila takes Mexico's national spirit and treats it to a full maturation in former Speyside Scotch whisky barrels. Here, Ballantyne shares the story behind his creative Tequila range and describes the magic that happens when Speyside meets San Miguel…
Born in Scotland and raised in Texas from the age of eight, Ballantyne – a chef by trade – returned from overseas at 22. "I was trying to get back into the restaurant industry, but being in Aberdeen, there are so many oil companies, I fell into oil and gas," says Ballantyne. "I started from the bottom, sweeping floors in the workshop and packing boxes, and within six years I was writing up a sales team for oil and gas tools across the world. The problem was, it didn't really matter how much my salary increased, I just wasn't happy doing what I was doing."
He started spending a lot more time over in Mexico, visiting his mum who lives in San Miguel de Allende. Disenchanted with working in the oil and gas industry, Ballantyne resolved to open a whisky bar in San Miguel, and set about planning the venue. His research led him to La Cofradia distillery in Jalisco, which has been producing and bottling Tequila for more than 50 years. There, he met master distiller Luis Trejo.
"We got to speaking about Tequila and whisky production, and what we realised is the process of making Tequila is very much the same as whisky, the only difference is the roles are reversed," Ballantyne says. "With Tequila, agave is aged in the ground for long periods of time and then aged in barrels for short periods of time. And with whisky, that rule is reversed, so it's shorter grown, longer aged. I said, 'Wouldn't it be cool if we could bring our national spirits together somehow?'."
He bought some bottles from La Cofradia and upon returning to Scotland, shared them with his friends – serving the liquid in some fancy shot glasses he'd procured on his visit. "Everybody was asking me where the salt and lime was," Ballantyne says, "I was trying to convince them that that wasn't how you were to drink it. You have to drink it like a malt. It wasn't until my wife said, 'you know, if you're telling people to drink it like a malt, you should put it in a whisky glass'. I did this and gave it to a friend of mine. He said, 'Wow, that's a really good whisky. What is that?'."
This was Ballantyne's lightbulb moment. "I thought, 'if I can change somebody's perception of Tequila by changing the glass, what can I do if I put it in a single malt whisky barrel?'." This interaction occurred in April 2015, and by September, Ballantyne had handed in his notice to go "all in" on the project. "In October, I found out we were having our first baby," he laughs. "All this crazy stuff was happening. That's why our tagline is 'live free, sip slow'. You have to enjoy what you do, that's the living free aspect of the brand. And 'sip slow' is to communicate that Tequila should be treated with respect, just like any premium spirit." 
The next step was sourcing spent casks from Speyside distilleries, which was easier said than done. "A lot of them were reluctant to work with me because it was such a different idea," Ballantyne says. "I think they worry that when they give barrels out to people, they might use the distillery names, so it can be very closed off and confidential." He started working with Speyside Cooperage in Dufftown, which supplies all the barrels for Storywood Tequila. "I go there and hand-select all the casks that we want to use," Ballantyne says. "We try to make sure we get the freshest casks that have just been emptied. We're looking for ones that are a little bit sweeter because the Tequila is made from lowland agave, which is quite earthy."
The entire Storywood Range is made from 100% Blue Weber agave harvested from the lowland region of Jalisco. The piñas are roasted in traditional brick ovens for 72 hours before being crushed using a corkscrew mill. The juice is fermented using the distillery's wild yeast strains and then double distilled using copper pot stills. The water used in distillation is sourced from a stream that runs through the distillery, which comes from Volcán de Tequila. The new make goes into the barrel at 55% ABV, which is the maximum strength permitted by Tequila production regulations, says Ballantyne. "By barreling right at the top end of the alcohol percentage, you draw out a lot of flavour from the barrel," he says.
The liquid is aged for between seven and 14 months, depending on the expression – there are three bottlings in the core range, scroll down for details – and the entire process takes place in Mexico. "We buy the barrels here in Scotland and then we ship them in containers to Mexico," Ballantyne says. "Everything's aged and bottled in Mexico." So… how does spending time in a Scotch whisky cask shape the taste of the Tequila? "As soon as you put the Tequila in those barrels, it really changes the earthiness of the agave," he says. "It becomes very sweet initially, and starts moving into oakier flavours the longer you leave it."
Take Speyside 7, Storywood's first expression. "It has a real sweetness to it, with honey caramel notes," says Ballantyne. "As soon as you take that liquid and age it twice as long, you get a really different style of liquid. It starts to develop toffee toasted oak-style flavours. Just a little bit more time can totally change the liquid. That's what I've been experimenting with since the beginning – ageing the liquid in different barrels for different lengths of time. Roasting agave longer, roasting it shorter. That's why it's taken about five years to get a really diverse style of liquids."
Compiling the range – which has expanded to include two limited edition oloroso sherry cask-aged Tequilas – hasn't been easy, but that's part of the fun, says Ballantyne. "I like the challenge of having to wait and experiment," he says. "The biggest thing has been having the right people around me. When you go through this journey, you meet so many people, from the guys at the cooperage who put the barrels together, to the people at the distillery who make the Tequila. With Jeremy Hill, the former owner of Hi-Spirits, and James Patterson, who was also working for Hi-Spirits, we're starting to really build a great team. Especially with Proof Drinks, they've got some fantastic brands. We're lucky to be in such a good portfolio." 
That Storywood's journey is ultimately a team effort is reflected in the name, says Ballantyne. "Every barrel has a story to tell, and it has this crazy journey before they even get to us," he says. "The barrels are American oak, so they're crafted in America and filled with bourbon. Then those barrels are sent to Scotland, where they're used for whisky. By the time we get them, they're second fill barrels – then we fly them to tequila. It's almost like you're getting a slice of three different spirits in one bottle: bourbon, single malt and Tequila."
The Storywood Tequila Range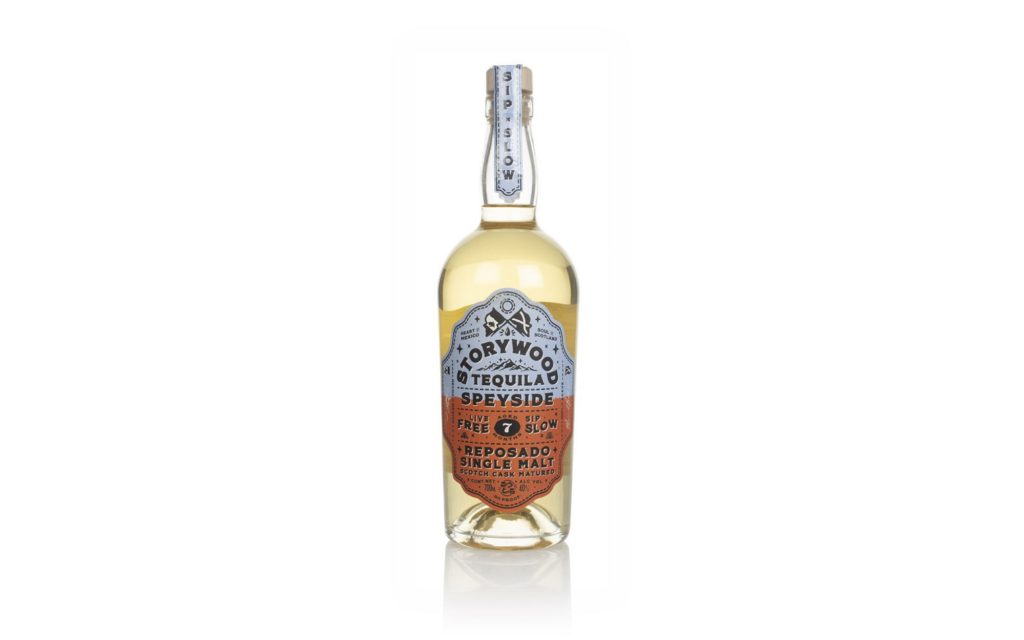 Storywood Tequila Speyside 7 Reposado
Aged for seven months in Scottish Speyside whisky casks. Tasting notes include caramel, oak, vanilla and honey on an earthy agave base. Delicious served neat or mixed with ginger beer or coca-cola in a highball glass with ice and lime wedge.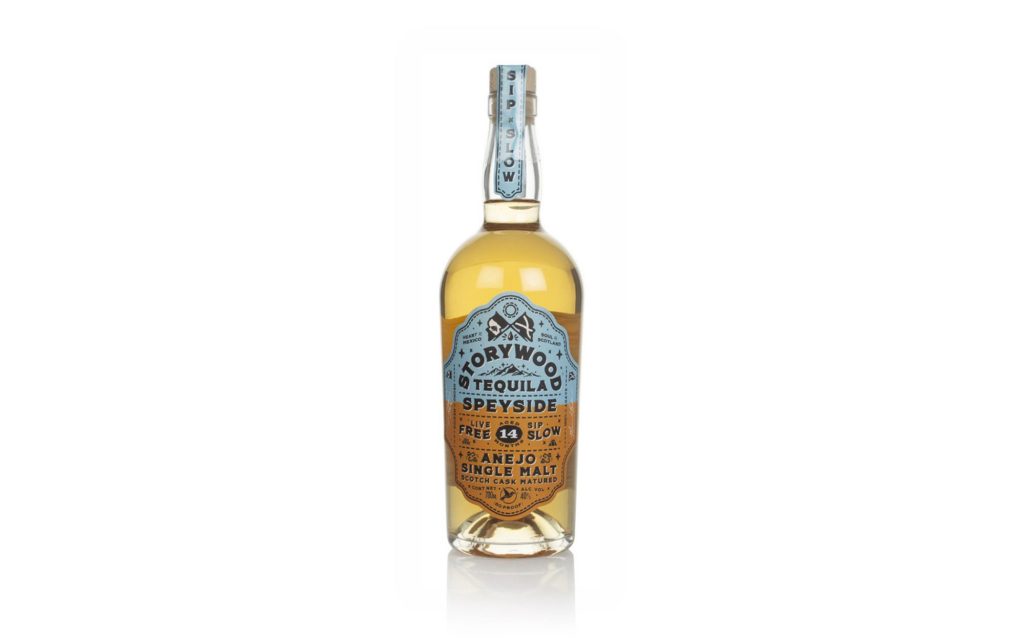 Storywood Tequila Speyside 14 Añejo
Aged for over 14 months in Speyside whisky casks. Tasting notes include toasting oak, roasted nuts and treacle toffee. Can be served neat, on ice or in an Old Fashioned Cocktail.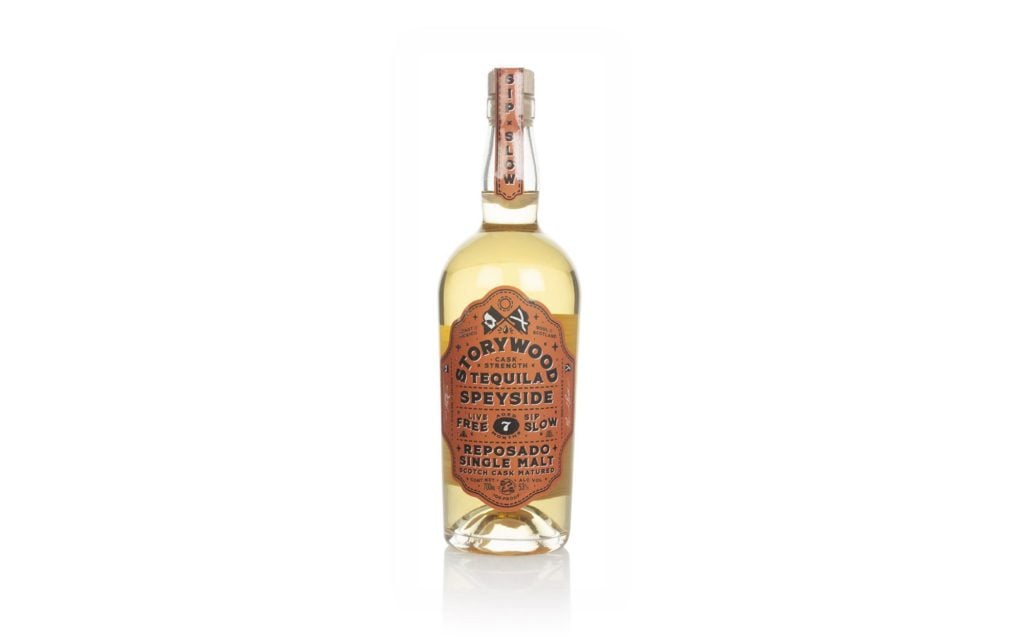 Storywood Tequila Speyside Cask Strength 7 Reposado
Aged for seven months in Speyside whisky casks with hints of oak, vanilla and honey. Perfect neat, on ice or in a Tequila Sour.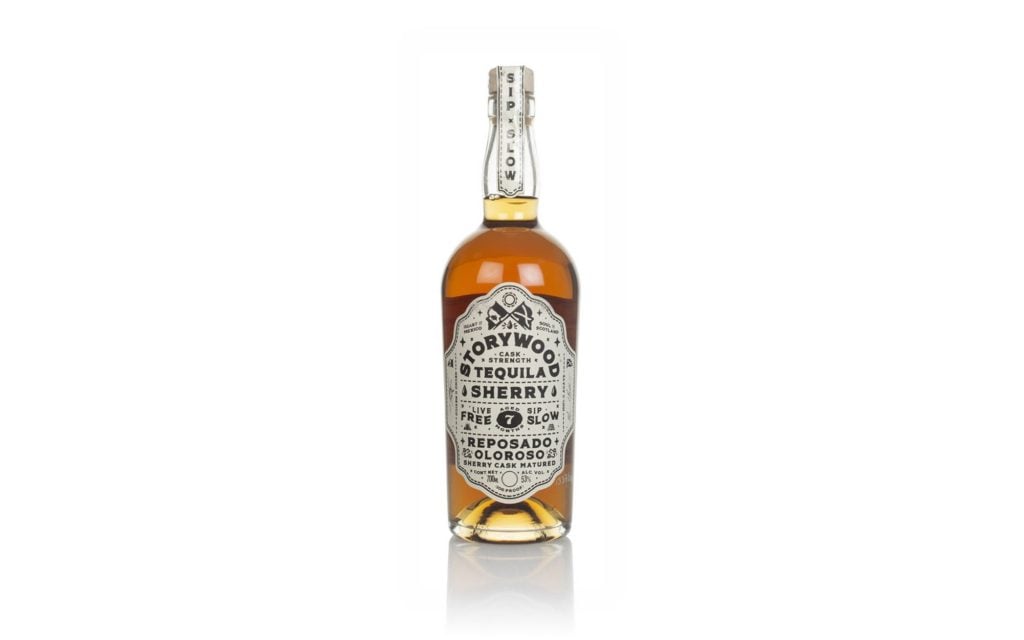 Storywood Tequila Sherry Cask Strength 7 Reposado
A limited-edition expression aged for seven months in oloroso sherry casks, it's bold and full-flavoured with sweet cherry and jammy dark fruits. Can be enjoyed neat, on ice or in an Old Fashioned.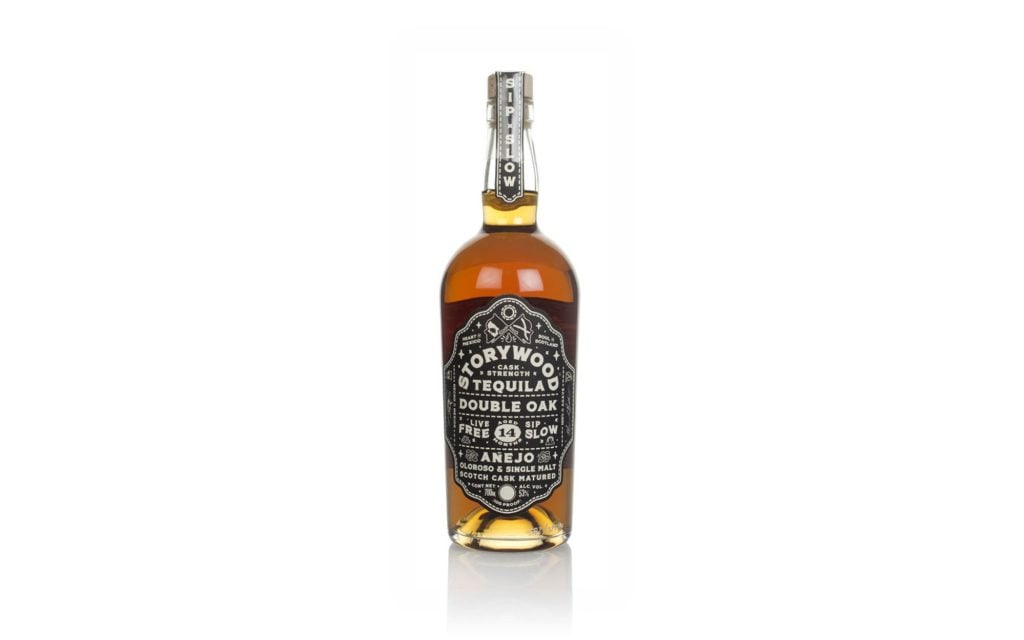 Storywood Tequila Double Oak Cask Strength 14 Añejo
Another limited edition expression aged for 14 months in oloroso sherry casks and single malt Scotch whisky barrels. Tasting notes include honey and caramel with cherry and dark fruit notes.