What makes a distillery 'organic'? Increasingly, distillers are applying this sustainable practice to their entire production process – and they have the paperwork to prove it. Here, we take a closer look at five certified organic spirits distilleries around the world…
It's not something we like to think about when sipping on a Gin & Tonic, but the raw ingredients used to make our favourite spirits are typically cultivated and harvested using industrial farming systems that are – shall we say – not particularly great for the planet. But thanks to a handful of eco-conscious distillers, organic practices are beginning to take root in the drinks world, with more and more producers seeking formal certification. 
But what does 'organic' mean in practical terms when we're talking about spirits production? From a regulatory perspective, there's no definitive answer, since the exact standards vary slightly from country to country. More broadly, 'organic means working with nature,' the Soil Association – one of the eight government-approved organic control bodies in the UK – states. 'Lower levels of pesticides, no manufactured herbicides or artificial fertilisers and more environmentally sustainable management of the land and natural environment, which means more wildlife.' 
The Oxford Artisan Distillery set a precedent last month, becoming the UK's first certified organic grain-to-glass distillery. Working with archaeo-botanist John Letts – who specialises in resurrecting ancient grains in genetically diverse fields, without the use of herbicides, pesticides, fungicides or fertilisers – the team grow organic heritage grain, malt and botanicals for their 'seed-to-still' spirits. While master distiller Cory Mason has produced spirits according to this philosophy since 2017, due to organic certification rules, he was unable to put it on the bottle.
"Our drive to become certified came after talking to our customers on distillery tours – it became clear that people find it easier to understand sustainable farming and heritage grain when it's linked with organic farming," he explains. "In many ways, if you are already using certified products, the process of getting certification is a paperwork and audit check. The process starts with an audit from a Soil Association inspector, and they recommend a series of actions to implement in order to get certified. Because we are a seed-to-still distillery using organic products, our actions were about improving control and documentation rather than changing our sources."
It's a similar story for Chicago-based Koval Distillery, which sources its grain from a cooperative of organic farmers in the Midwest. The certification process involves "making sure that our whole supply chain has been certified organic for the past three years – at least," says co-founder and president Dr. Sonat Birnecker Hart. "All of our records are checked in a yearly audit, and any changes in suppliers or products also involve an audit from our regulating agency. It is really about oversight, transparency, and traceability. We are able to trace each bottle to the field on which the grains were grown – a field that has been growing organically for at least three years, with its own third party inspections and documentation."
Farming organically is not without challenges. Organic crops typically have lower yields, partly due to restricted use of artificial herbicides, pesticides, fungicides or fertilisers. "There are derogations available – such as the use of copper sulphate as a fungicide, to help tackle mildew – but more often than not, organic farmers try to create conditions that support self-sustaining biological systems, as opposed to being reliant on synthetic chemical inputs," explains Robert Savage, director at Dà Mhìle Distillery in Wales. "Many of them – such as routinely-used glyphosate, a broad-spectrum herbicide – have detrimental impacts on local biodiversity and human health."
In any case, organic farming is more than simply ditching synthetic chemicals. Restorative crop rotations, for example, are an integral part of growing grains organically. "This system helps build the soil's fertility, improves soil structure and encourages biological activity," Savage explains. "Cover crops can decrease leaching of nutrients, increase organic matter and assist with weed management… but these same crops sometimes increase the risk of pests and disease, and reduce the opportunity for weed control. Some of these things you just have to learn to live with." 
Organic spirits may be more time consuming and expensive to produce, but they represent a step towards a more sustainable way of living. "Intensive farming has had a catastrophic effect on wildlife, it depletes the soil and contributes to global warming," Mason says. "Scientists are linking pesticides to illnesses like cancer, diabetes, Parkinson's and Alzheimer's. There has never been a more urgent need to explore less toxic and more nurturing ways of growing our food." The contents of your glass seem like a great way to start – we take a look at five certified organic tipples from across the world to whet your environmentally-conscious whistle…
The Oxford Artisan Distillery Company, England
MoM recommends: Spirit of Toad Oxford Dry Gin
The Oxford Artisan Distillery's approach to spirits production involves a sustainable farming system that "goes beyond organic in terms of a positive impact on the environment," says Mason. Its wheat, rye and barley grain are grown from varieties that were common before 1904, when plant breeders first created the hybrid 'monoculture' varieties – genetically uniform crops where every plant in the field is a clone of its neighbour.
They can't adapt to climatic change and are vulnerable to disease, pests and drought. Because they are all short, they can't compete with weeds. 'Yields can be enormous in a good year if the fields are dosed with nitrogen fertilizer and dowsed regularly with fungicides, pesticides and herbicides, but they will fail or underperform if conditions aren't perfect,' says Mason.
By contrast, the so-called 'landraces' grown in the past are genetically diverse, resilient and adaptable. Each plant in the field is different, creating a crop which is more vigorous, healthy and hardy, without the need for chemicals. "Most of these are tall with deep roots which creates a leaf canopy that is untroubled by shorter weeds and supports a lively ecosystem," says Mason.
"It is a little like having an Amazon rainforest in an English field," he continues. "Every part of a landrace sustains the agro-ecosystem – from microorganisms in the soil, to insects buzzing and birds flying above. "Unlike monocultures, these crops can respond to the challenges of natural selection and adapt to environmental shifts. They are natural, vigorous plants and the crop gains strength through its diversity."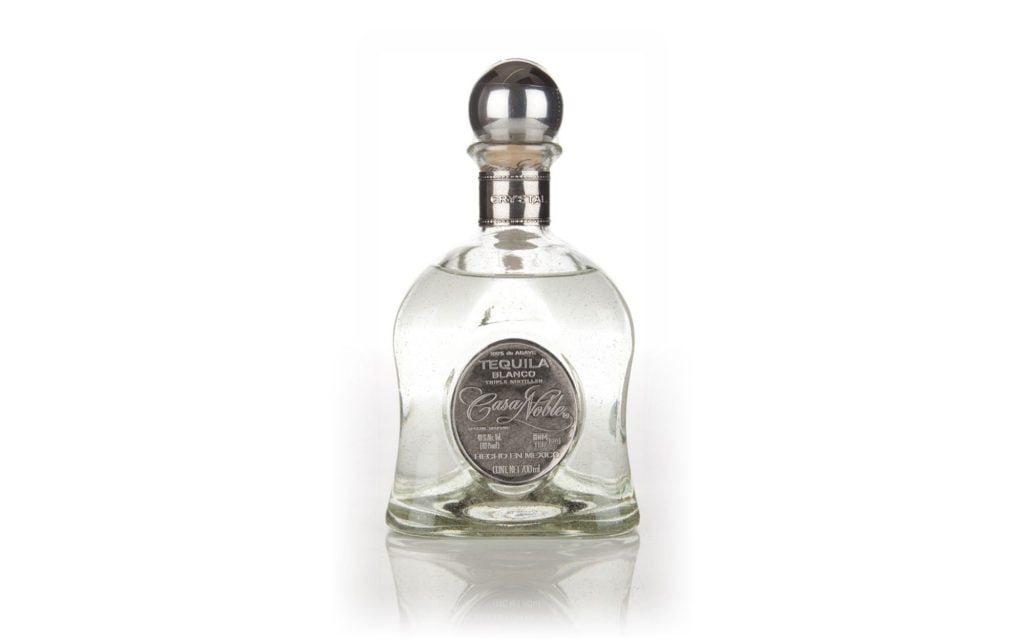 Casa Noble, Mexico
MoM recommends: Casa Noble Blanco Tequila
The Casa Noble Tequila Company was established in 1776, making it one of the oldest producers of 100% blue agave Tequila. In the early nineties, seventh-generation maestro Tequilero Pepe Hermosillo decided to follow in his ancestors' footsteps, founding what would become the first Tequila distillery to achieve certified organic status.
The blue agave sourced for Casa Noble Tequila is grown and cultivated on an estate in the lowlands and harvested after 11 years having reached full maturity. You won't find any fertilisers, pesticides or herbicides in those fields, since the nutrients found naturally in the region's volcanic soil do a far better job. Wild yeast cultivated at the distillery is used to ferment the piñas.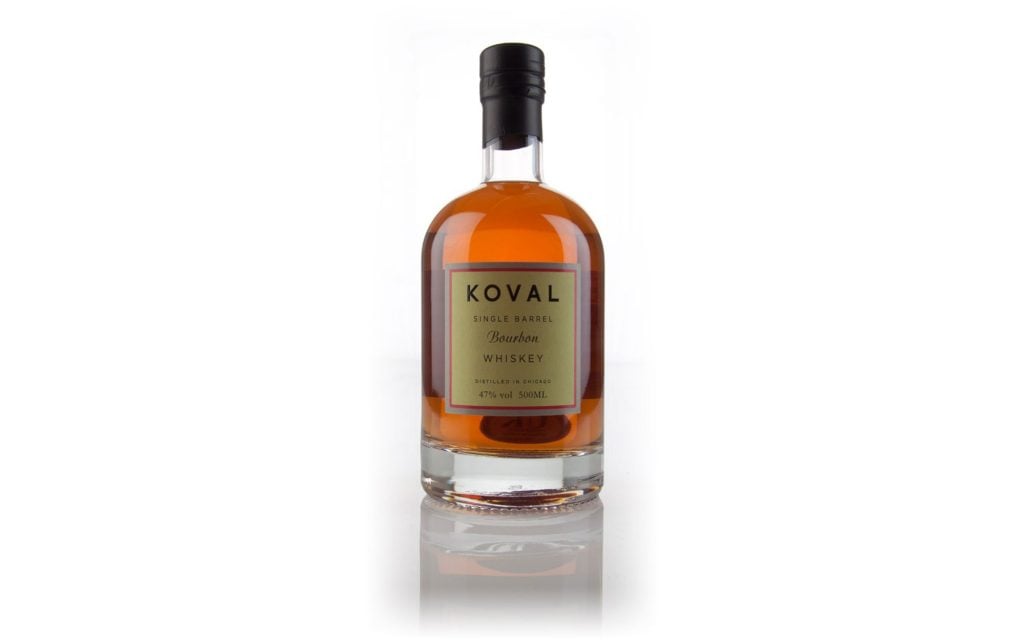 Koval Distillery, Illinois
MoM recommends: Koval Bourbon Whiskey
The first distillery in Chicago since the mid-1800s, Koval Distillery has been producing certified organic and kosher grain-to-glass whiskies, gins, liqueurs, and more for over a decade. Supporting sustainable agriculture, founders Robert and Sonat Birnecker source grain from local organic Midwestern farms, and use non-GMO yeasts and enzymes in the on-site milling and mashing process. 
"Using organic grains for us is, in part, about supporting sustainable agriculture, and those who work very hard to grow without pesticides," says Dr Birnecker Hart. "We also like the flavour and aroma we get from the organic grains and believe that using them elevates the spirits both physically and symbolically."
Each of the American Oak barrels used to age Koval's whiskies is crafted locally at The Barrel Mill in Minnesota. And since they're all single barrel bottlings, the liquid within can be traced back to the specific shipment of raw materials they were created from. And of course, botanicals are locally-sourced too, from chrysanthemum flowers to organic wildflower honey. "We also do not use any chemical flavourings or colourings," adds Dr Birnecker Hart. "In fact, we do not use any flavourings or colouring at all – even those that would be considered 'ok'. Everything in our bottles is just the all-natural, lush flavours of the organic grains, berries, and spices used in our spirits."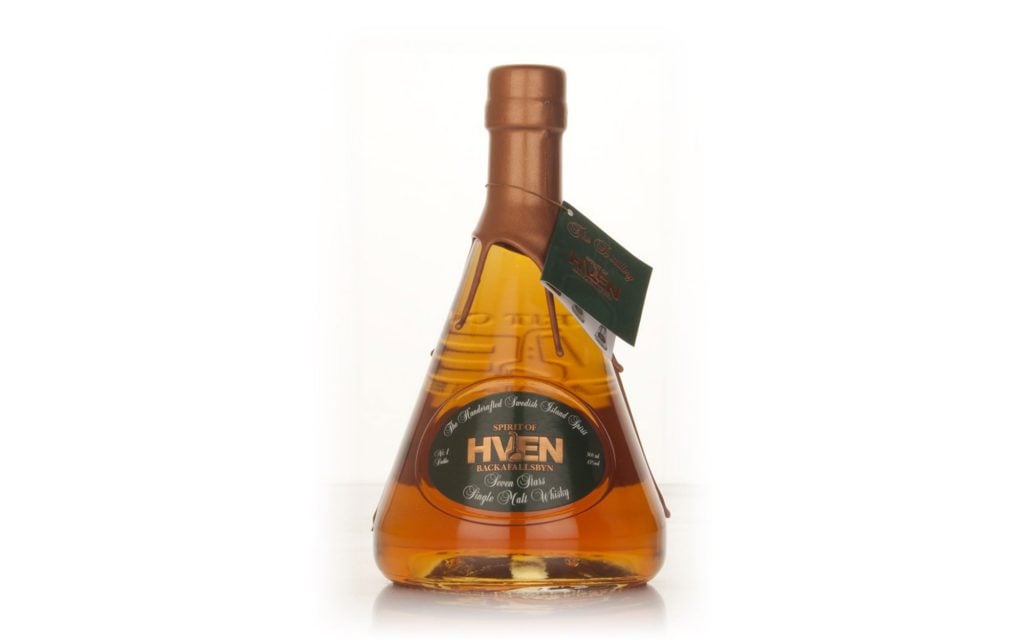 Spirit of Hven Distillery, Sweden
MoM recommends: Spirit of Hven Seven Stars No.1 Dubhe
Producing organic vodka, gin, aquavit, single malt whisky, rye whisky and more, you'll find Spirit of Hven distillery on the island of Ven (Hven is the older Swedish spelling). Located in the strait of Öresund between Denmark and Sweden, it's around three square miles in size with a population of fewer than 400 people.
Fitting, then, that Ven is home to one of the world's smallest commercial pot still distilleries. At Spirit of Hven, every single step of the spirits-making process – mashing, fermentation, distilling, maturation and bottling – is carried out at site, using only certified organic ingredients sourced locally.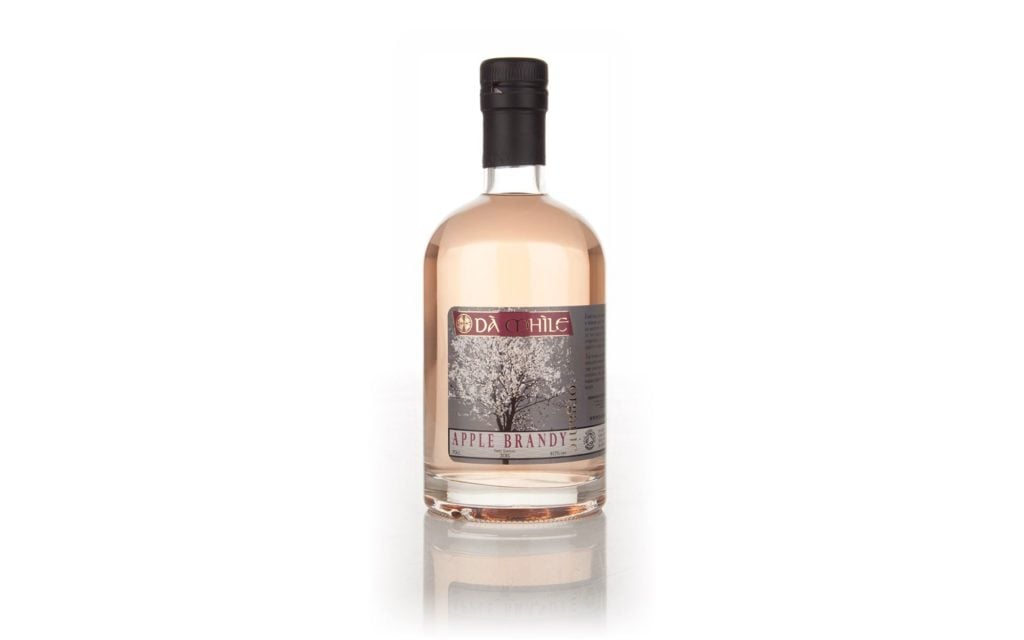 Dà Mhìle Distillery, Wales
MoM recommends: Dà Mhìle Apple Brandy
Dà Mhìle's founder John Savage-Onstwedder commissioned the first organic whisky (of the modern era) back in 1992, which was distilled at Scotland's Springbank Distillery. He went on to work with Loch Lomond on the first organic single grain, distilled in 2000, and then – as any whisky-lover would – blended them together to create the first organic blended whisky. From there, he went on to build Dà Mhìle Distillery on his family farm in West Wales, which has produced a wide range of organic spirits – from single malt whisky to apple brandy, savoury seaweed gin to oak-matured rum – since 2012, all created by John's eldest son, John-James.
Many people see organic farming as a new fad," says Savage. "Yet less than 120 years ago, organic agriculture was the norm. We've accepted that organic grain yields will be inherently lower than conventionally grown grains, due to lower inputs and less chemical intervention. However, the long term benefits to biodiversity and the environment outweigh the loss in yield at harvest time. If you want to do your bit for the environment, choose organic."