The production teams at our favourite distilleries have bestowed the gift of delicious booze upon us all year long. But what are they wishing for this Christmas? We asked 23 distillers across the globe to share their festive wish lists. Here's what they told us…
Hands up if you'd love to work in a distillery? The idea of playing mad scientist with spirits all day certainly sounds like fun to us. And while we can't speak for their day-to-day reality, from the outside looking in, the folks behind our top tipples are living the dream. Which begs the question: in the season of gift-giving, what could they possibly want for Christmas?
Rather than ponder aimlessly, we put the question to distillers of all disciplines. Whether it's crystal wine glasses, a special bottle of booze, three days off over new year, a homemade custard tart, or peace to all mankind, we probed spirits-makers from across the globe for their deepest festive desires and recorded their revelations.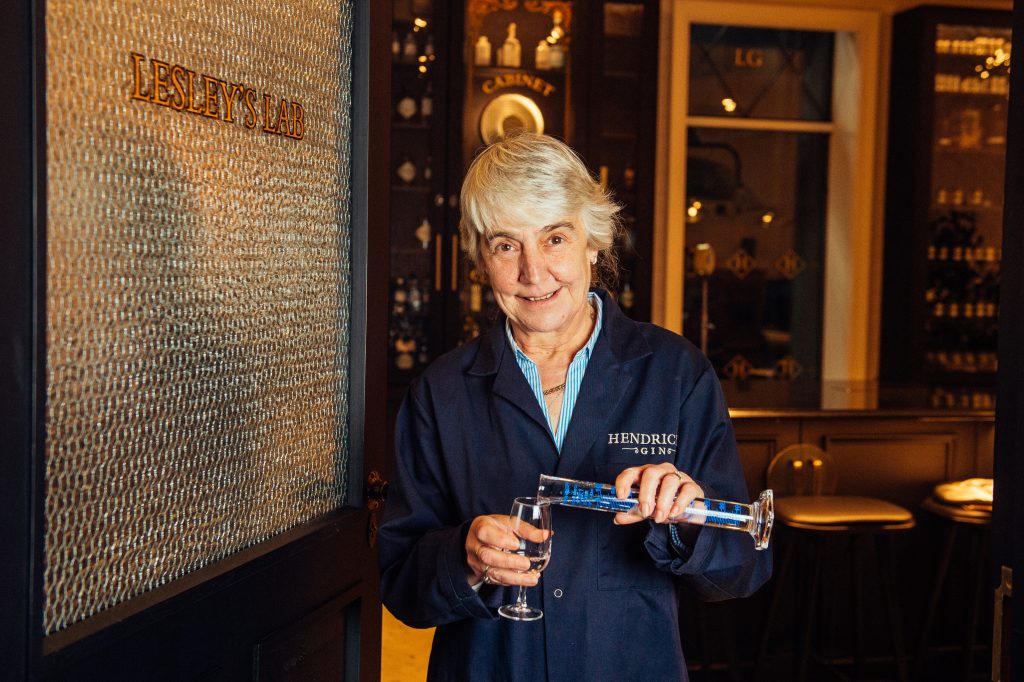 1. Ms. Lesley Gracie, master distiller, Hendrick's Gin
"As always my Christmas list has pets on it – my husband is always a definite 'no', but my daughter has bought me hamsters in the past. A few years ago I asked for a pet rat but husband was not to be swayed and even said that it was either a rat or him – he could at least have made it a tough decision! As for this year's Christmas wish list… It's any pet I can persuade him to let me have!"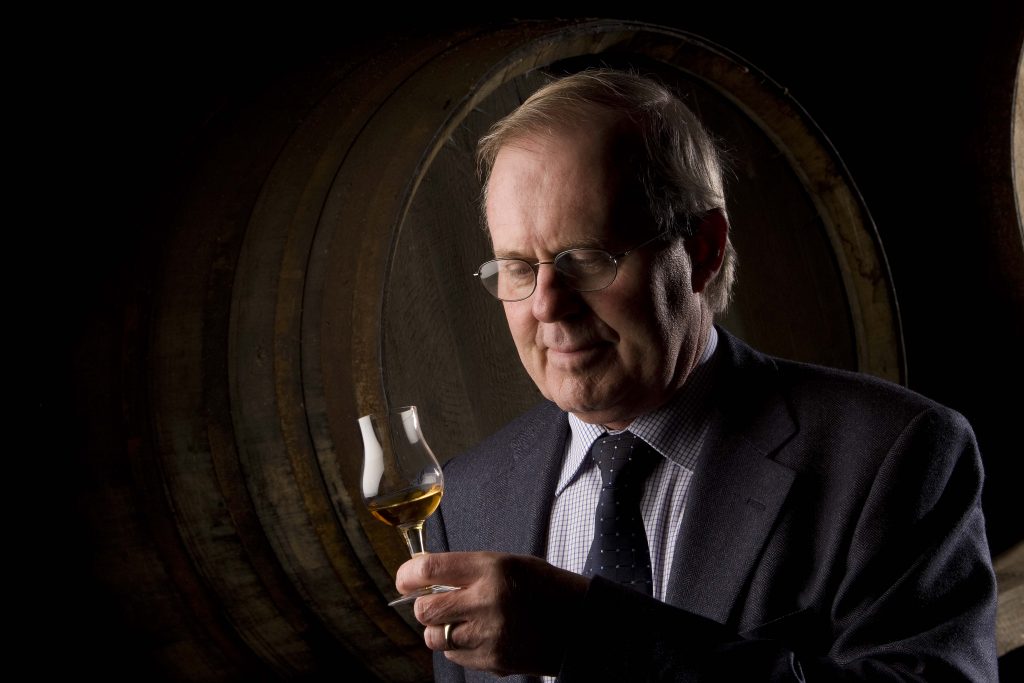 2. David Stewart MBE, malt master, The Balvenie
"I'd like the Monopoly Ayr Edition which has my football team, Ayr United, featured on one of the squares and where I was born."
3. Christopher Hayman, master distiller, Hayman's Gin
"This Christmas I'll be asking for two things: an aeroplane ticket because I'm desperate to be able to travel again, and a life with more real people and less Zoom calls!"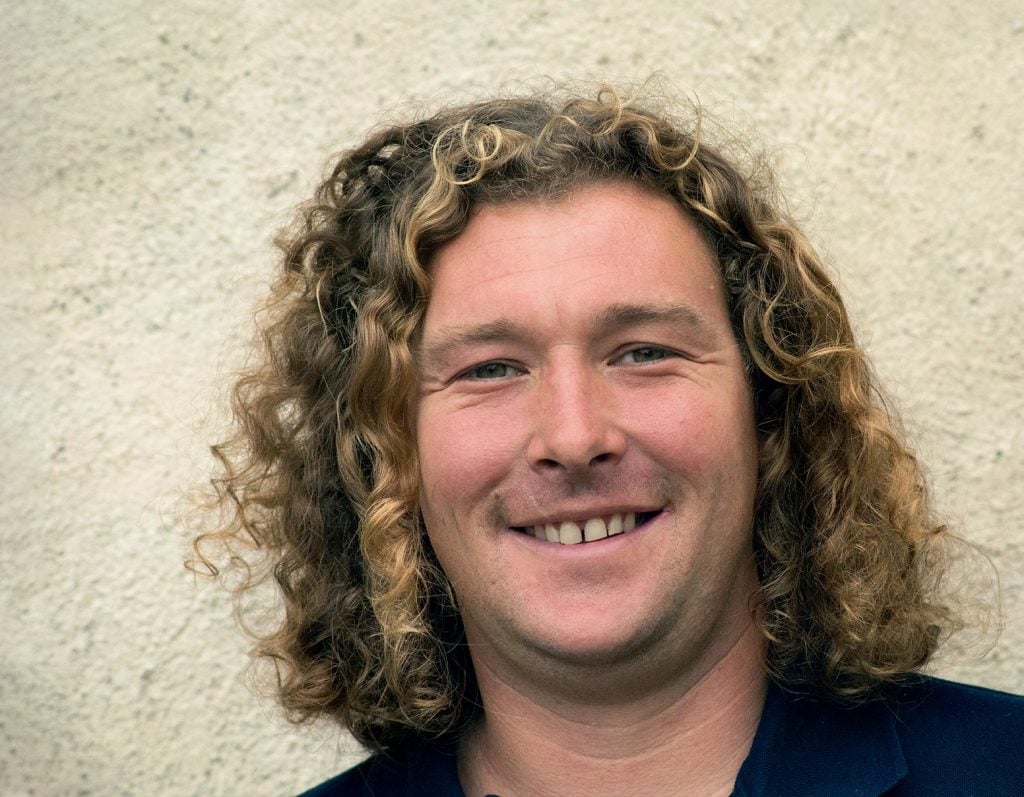 "On my wish list this year is Ottolenghi's new cookbook, Flavour. I am inspired by him as a chef – in my opinion he is one of the best in the world. I've visited his restaurants in London and they are the best I've ever been to. He is also an amazing human – he has a degree in philosophy and when you hear him speak on topics other than food he is very inspiring."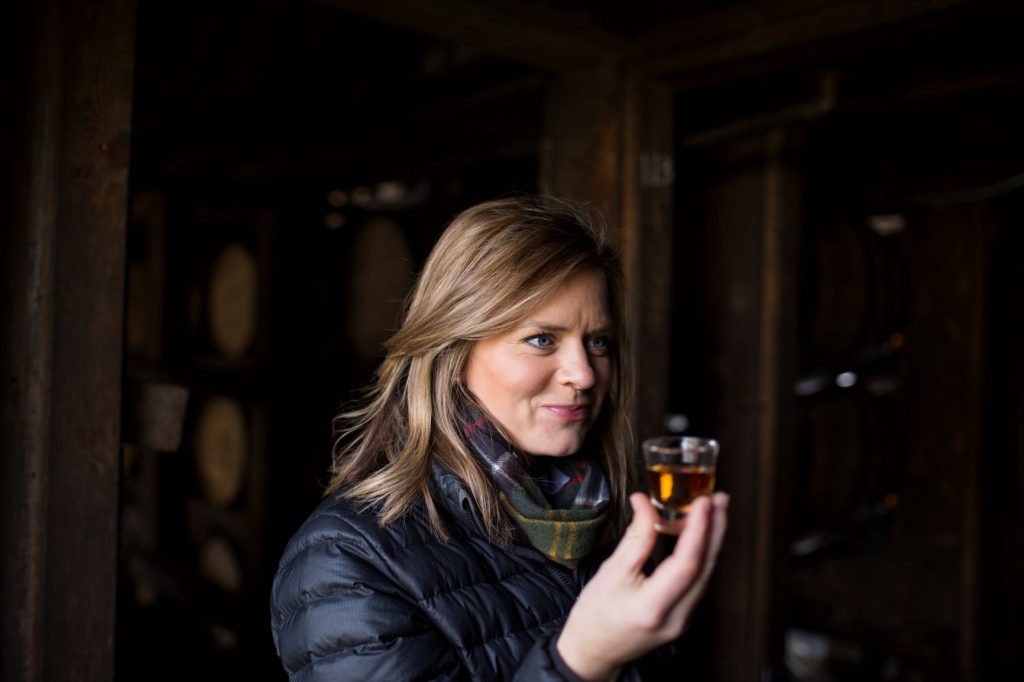 5. Elizabeth McCall, assistant master distiller, Woodford Reserve
"This Christmas I am asking for a set of large rocks glasses. We have some nice rocks glasses at home which are pretty and get the job done but they are on the smaller side. What I would like is a set of large rocks glasses with a thick glass bottom for a nice weight and giving me plenty of room for my ice and bourbon. One of my favourite 'cocktails', which isn't really a cocktail is the 'evolving cocktail', Woodford Reserve on ice. As the ice melts different flavour notes are highlighted – it's the perfect way to sip and savour a long drink of Woodford Reserve."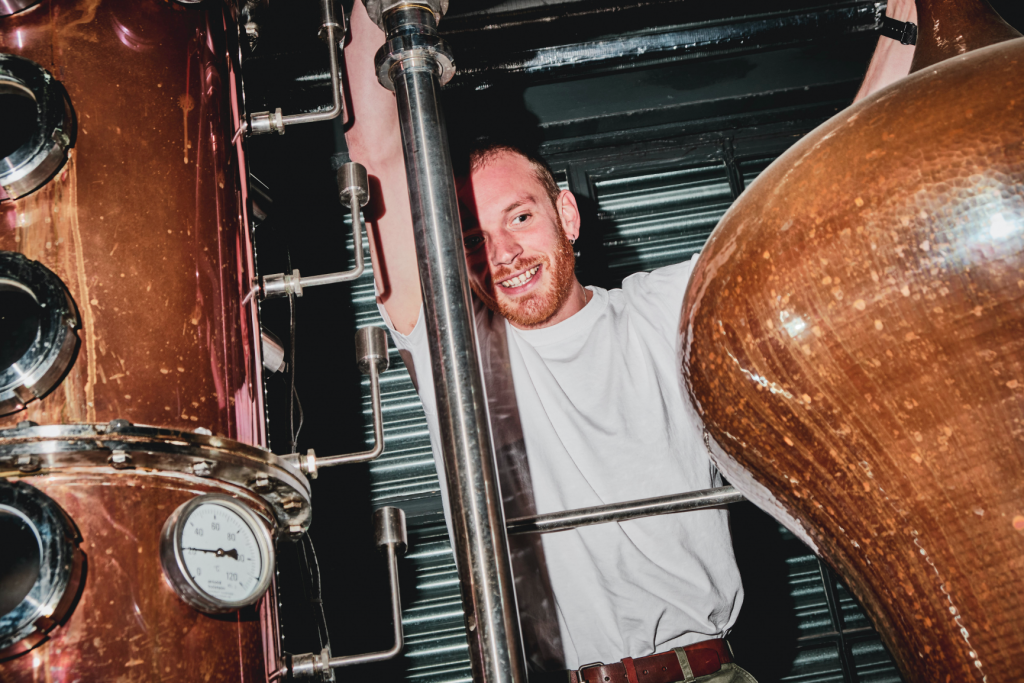 "I've asked Father Christmas for a new head torch to aid in the search deep in our cluttered cellar for a long-lost bottle of expensive white burgundy that my housemates swear they didn't drink whilst drunk, although suspicions remain. Beyond that I'd like a new woolly hat which is a more cost-effective option than ever actually turning our heating on, and a comprehensive support package for the incredible UK hospitality industry from the government, who so far seem hellbent on inflicting irreparable damage on the sector and fail to realise the unparalleled importance of our irreplaceable venues and the teams running them."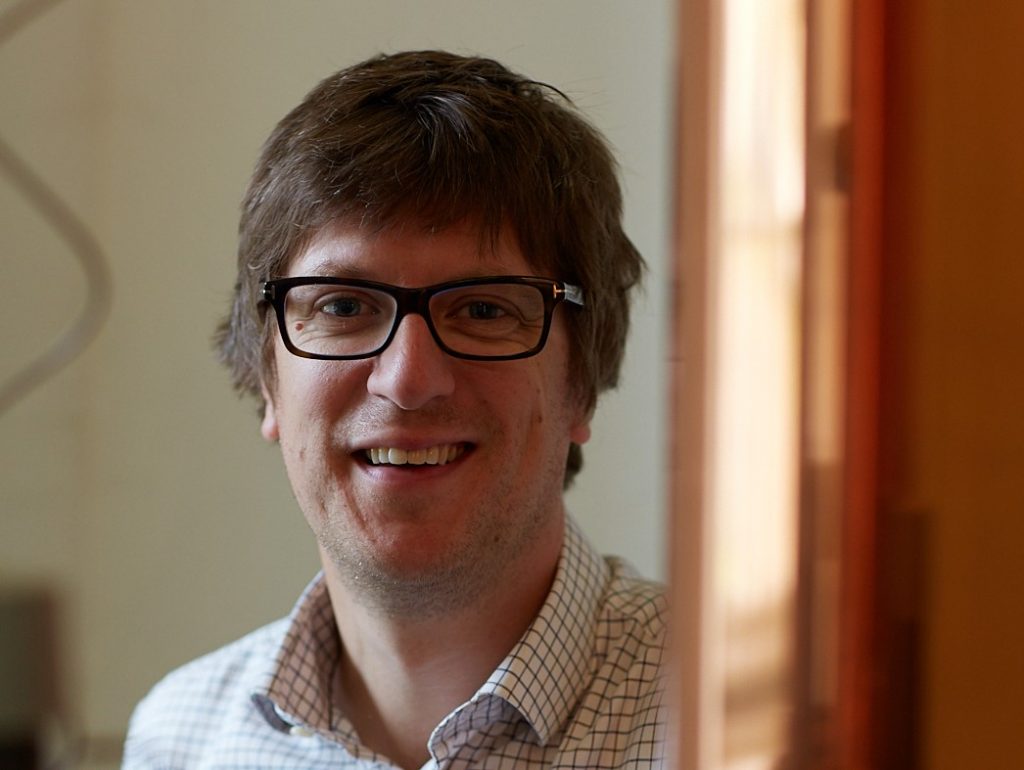 "I'm very much looking forward to my traditional Christmas Eve glass of Blossa, a Swedish mulled wine, in front of the fire with my wife while we wrap the kids presents."
8. Gregg Glass, whisky maker, Whyte & Mackay
"As with many people this year, the greatest gift more than ever is about spending time with family and friends, whether in person or virtually. The one thing that's on my Santa list this year is a particular book on forestry – I can't wait to enjoy a spot of festive reading with a special dram. At this time of the year, I usually treat myself to opening a nice bottle of Port and this year will be a lovely Graham's Quinta Dos Malvedos. I'll also be mixing things up with Whisky Amaro created by Edinburgh-based Sweetdrams, a truly unique flavour experience – festive mince pies and cocktail creation, here I come!"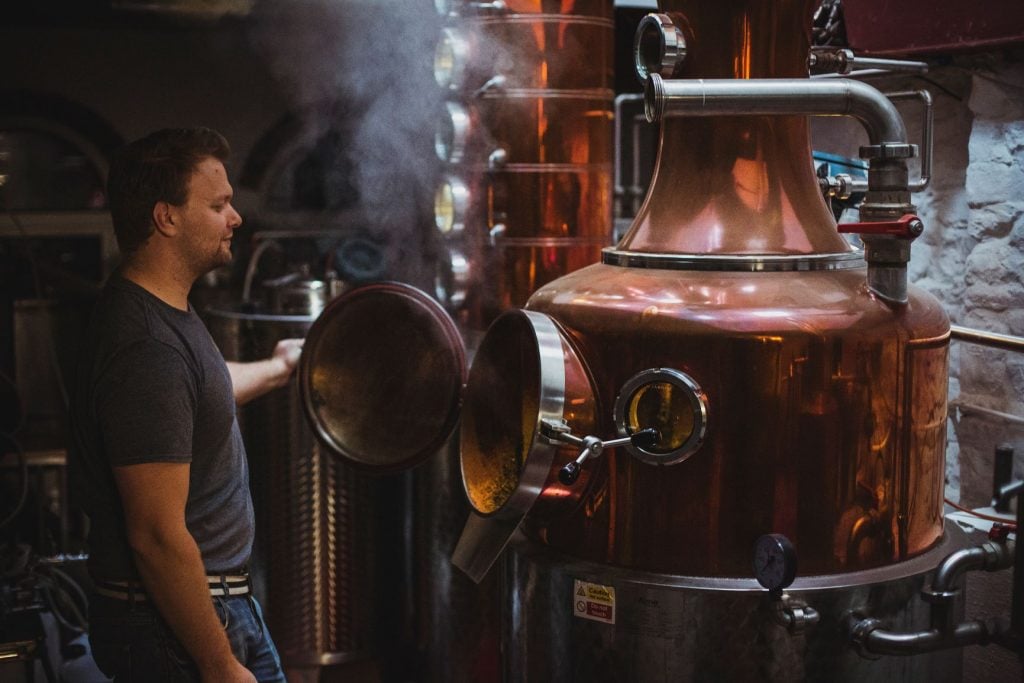 9. Mike Melrose, distiller, Dà Mhìle
"After this busy time of year, the ideal Christmas gift for me would be the entirety of January to spend working on R&D. Turning my dreams into tasty reality, at my own relaxing pace with my headphones in. If there was a way I could do it in my slippers too, it'd be perfect."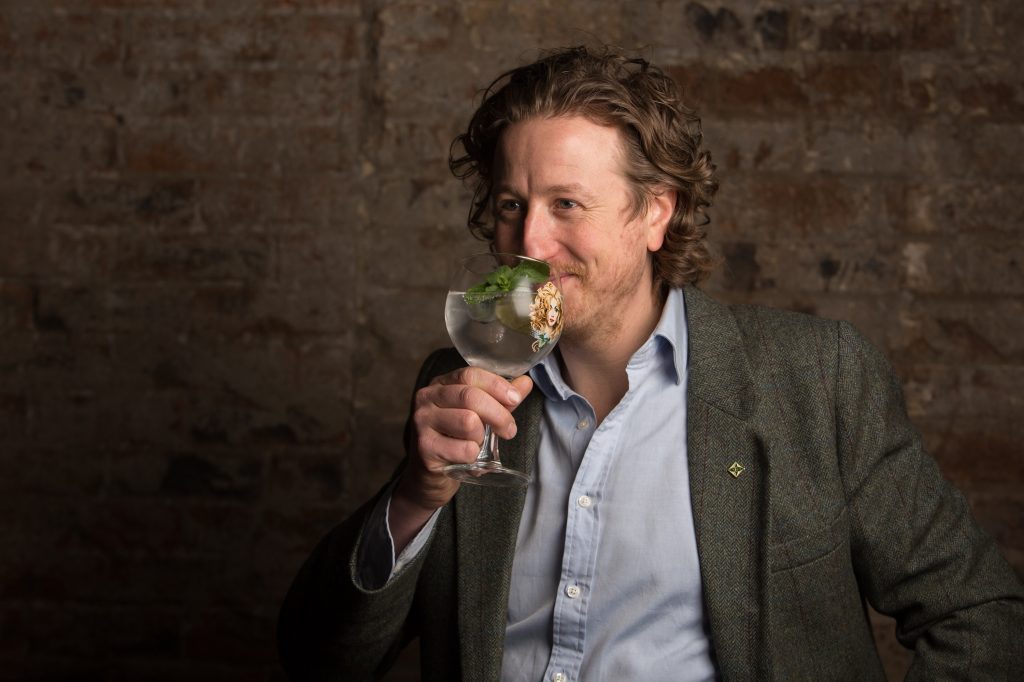 10. Chris Molyneaux, master distiller, Daffy's Gin 
"It's been a hugely busy and exciting winter for us here at Daffy's HQ and a couple of weeks off over the Christmas hols will be pure bliss. We are so lucky that our distillery is located in the midst of some of the most beautiful mountains of Scotland, and with the snow now having arrived, we've all been dying to get into the hills and ski. So that's the gift I want the most this Christmas – a massive dump of snow to get out there and make lots of first tracks in!"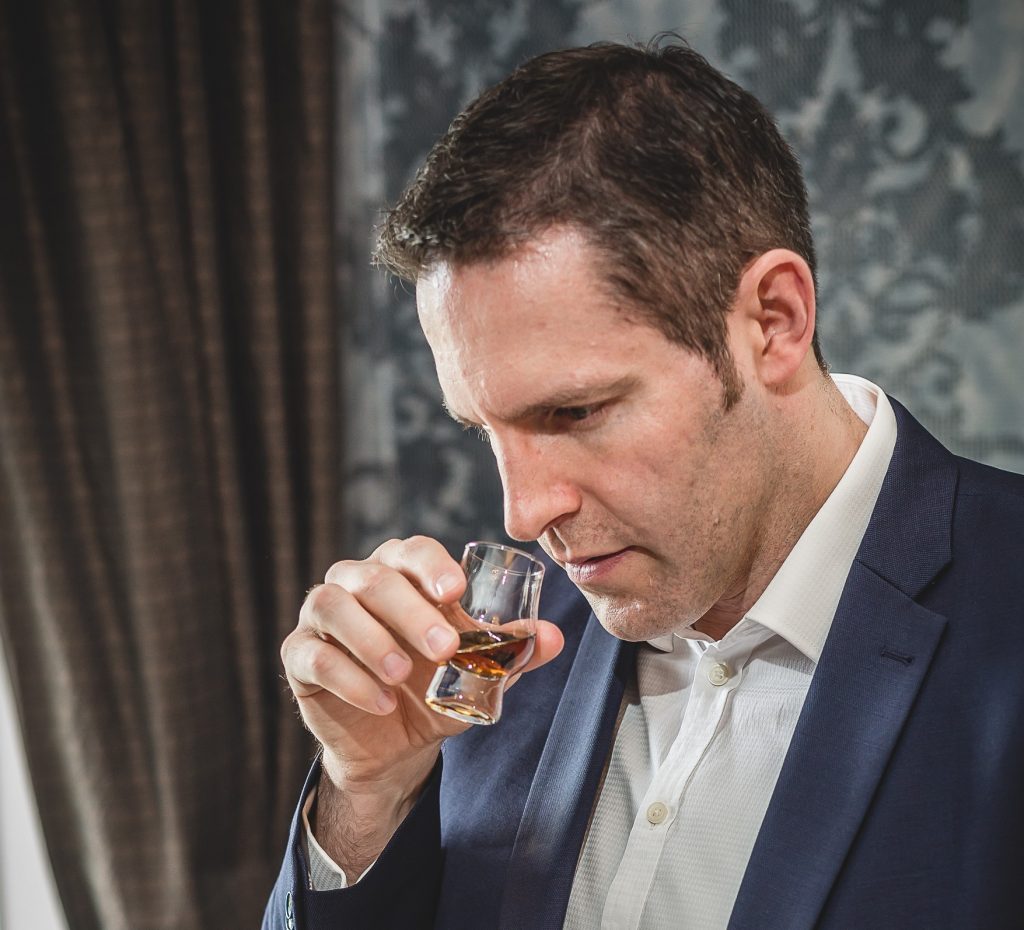 "I am asking for a bottle of Blue Spot Irish Whiskey. I always have a whisky with my dad when I'm home, with coronavirus restrictions this year I won't make it back to Northern Ireland from Scotland for Christmas. It will have to wait a while for me to open it as I'll be keeping it for the next time I can go home to see my parents."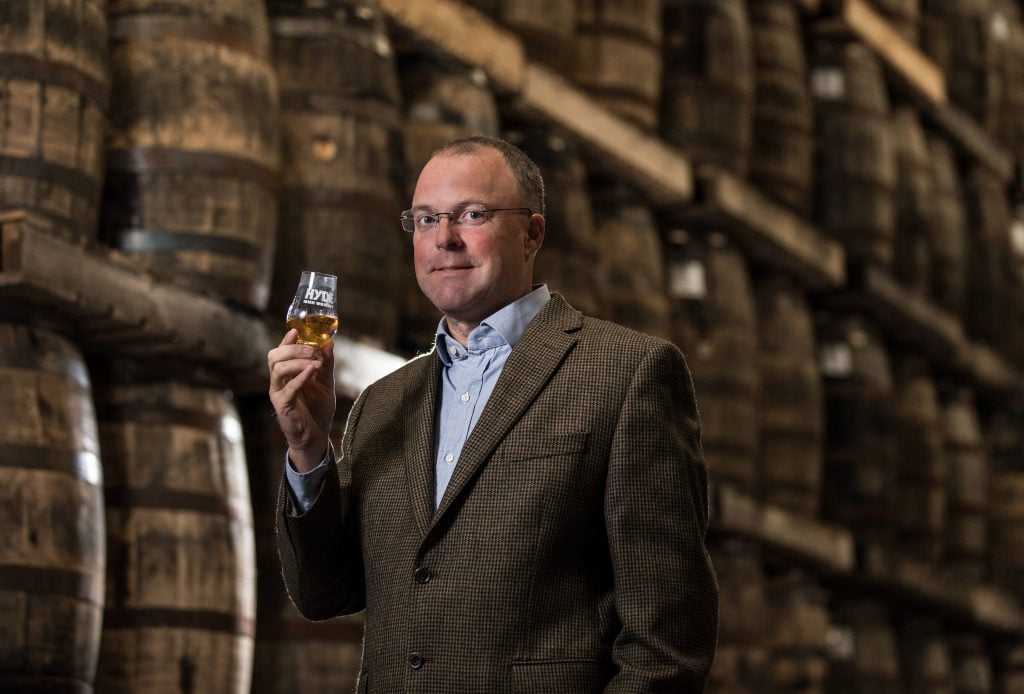 "I would like a fancy Oji Japanese style cold coffee dripper! Without hurting the integrity of the original whiskey, this dripper creates amazing whiskey coffee infusions. You cold brew the coffee in the cold-dripper using Irish whiskey instead of water. The whiskey slowly filters through the coffee filter over six to nine hours, trapping the coffee flavour and aromatic compounds, to make a mind blowing Irish coffee base."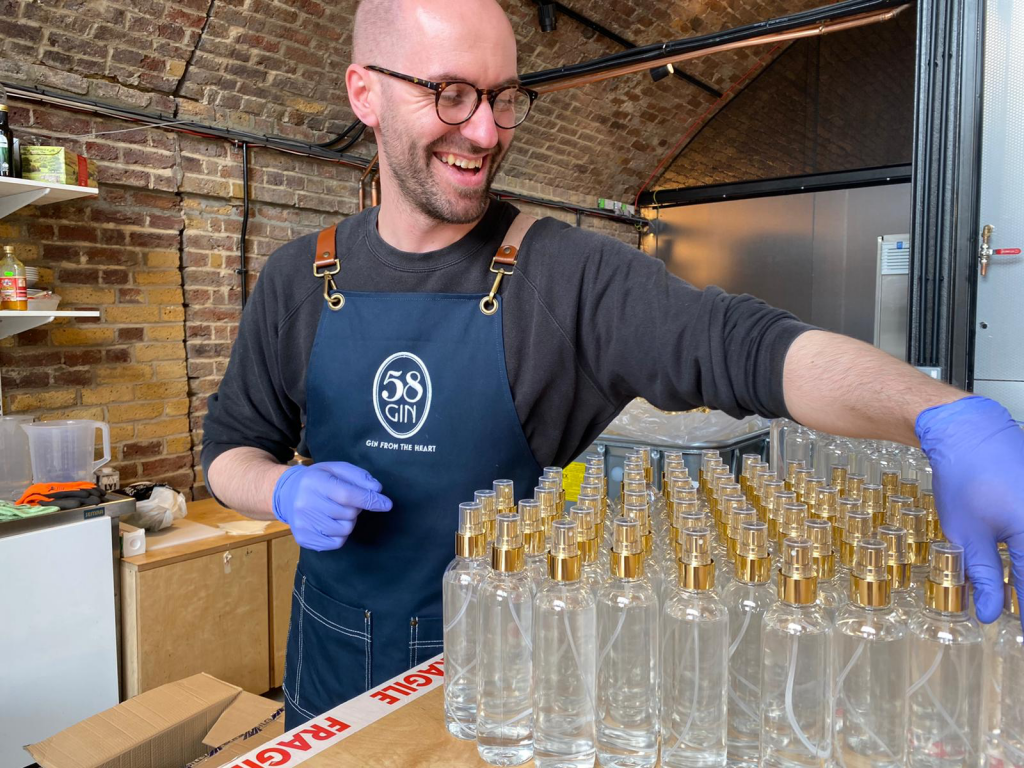 13. Ben Weetman, head distiller, 58 Gin
"This year, top of my Christmas list is a new pair of glasses and a really nice fresh hot shave – COVID-safe of course! 2020 has been the distillery's busiest year yet and the constant cleaning of stills and being 'in the thick' of it has taken its toll on my specs. So that's the practical present and the real 'treat' gift would be the hot shave for a bit of Ben time!"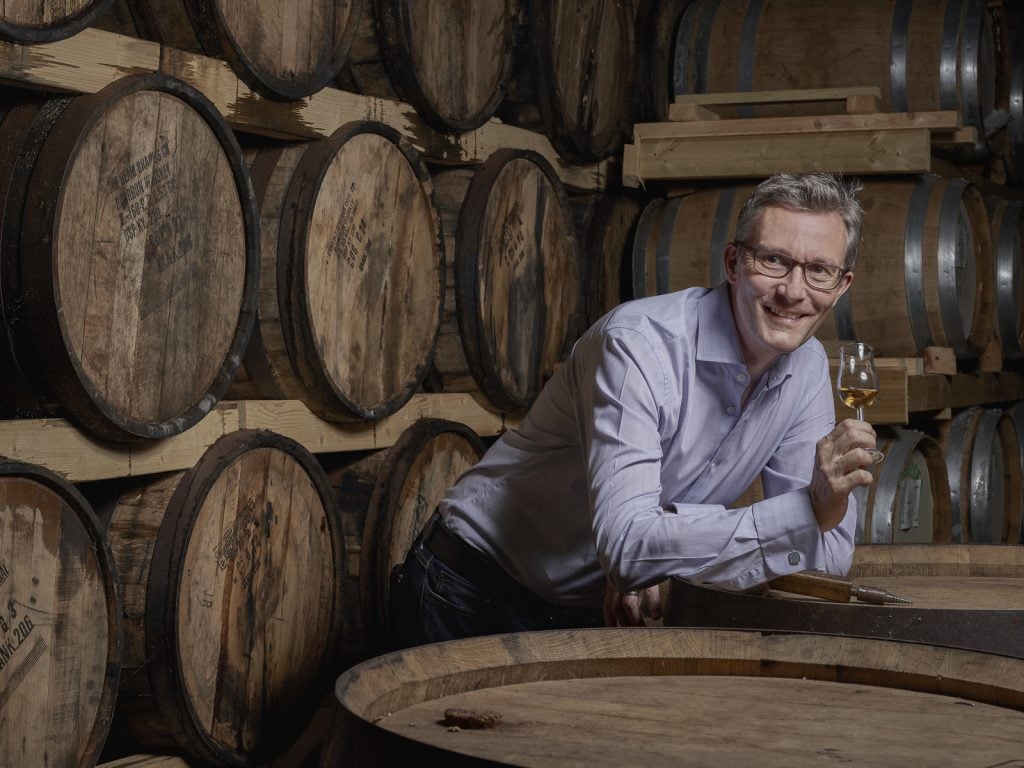 "My wife Sarah and I always give money to charity at this time of year so I would like (for my peace of mind as a human being) to know a child somewhere in the world benefited from us giving some money. We usually give to UNICEF. We are privileged to live in a society that can provide – a lot can't. I am looking forward to a couple of days off after a very busy, strange year, spending time with my wife, daughters and maybe other family members and enjoying a drink over the festive period."
15. Ewan George, spirits logistics and warehouse manager, The GlenDronach, Glenglassaugh and Benriach distilleries
"Don't know if Santa will be able to deliver, but from the letter I posted… one, health and happiness for my family, also the workers and families of the company over the festive period. Two, not having to wake up on Christmas Day before sunrise. Three, a bottle from all three of our Scotch brands so I can choose what goes on the table at Christmas – albeit I'll be the only one enjoying it! – four, snow on Christmas Day with someone else walking the dog! And five, a fresh start to 2021 with a brighter year ahead for all!"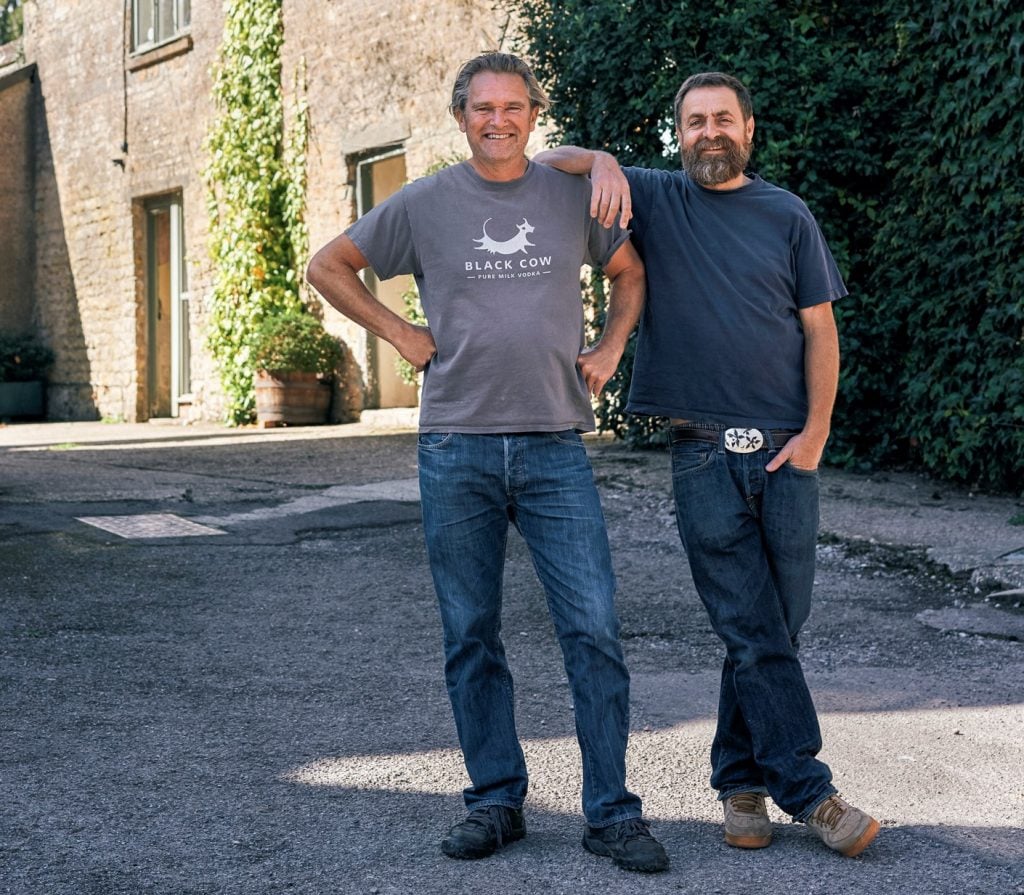 16. Paul 'Archie' Archard, co-founder, Black Cow Vodka
"This Christmas I'm wishing for a set of Sophie Conran Champagne coupes. Perfect for serving our Black Cow Christmas Spirit Champagne cocktail with a twist of orange zest – yum! I'd also love one of our gold-plated cocktail shakers, made by Yukiwa in Japan. Christmas is a time for indulgence, so I want to serve my cocktails in style."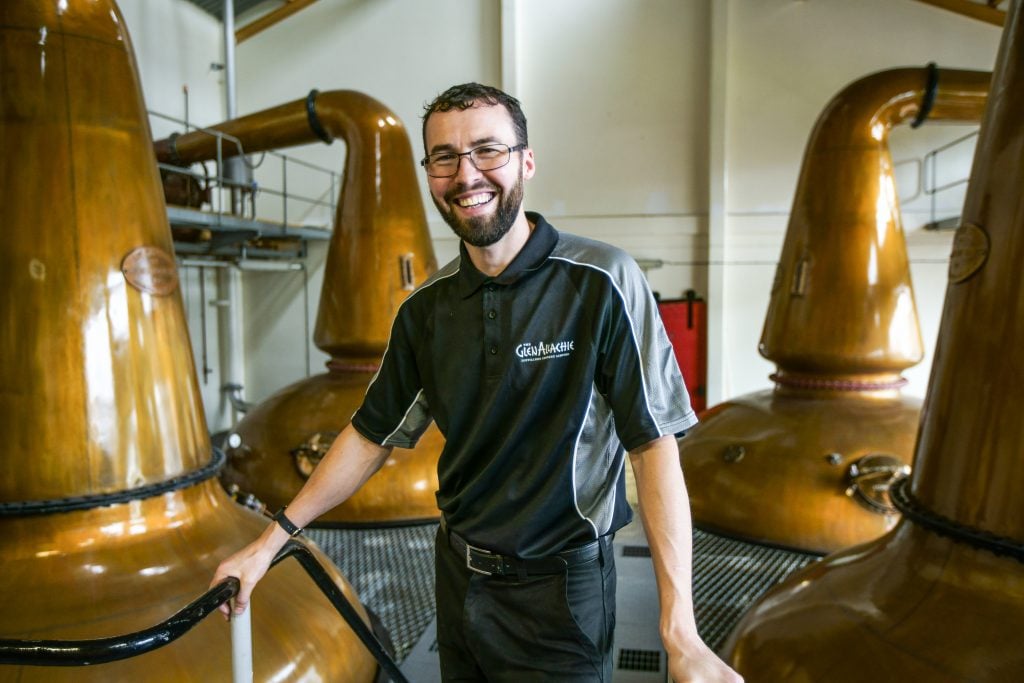 "On my Christmas list this year will be some homemade Scottish tablet from the Visitor Centre team who do their best to keep us sweet!"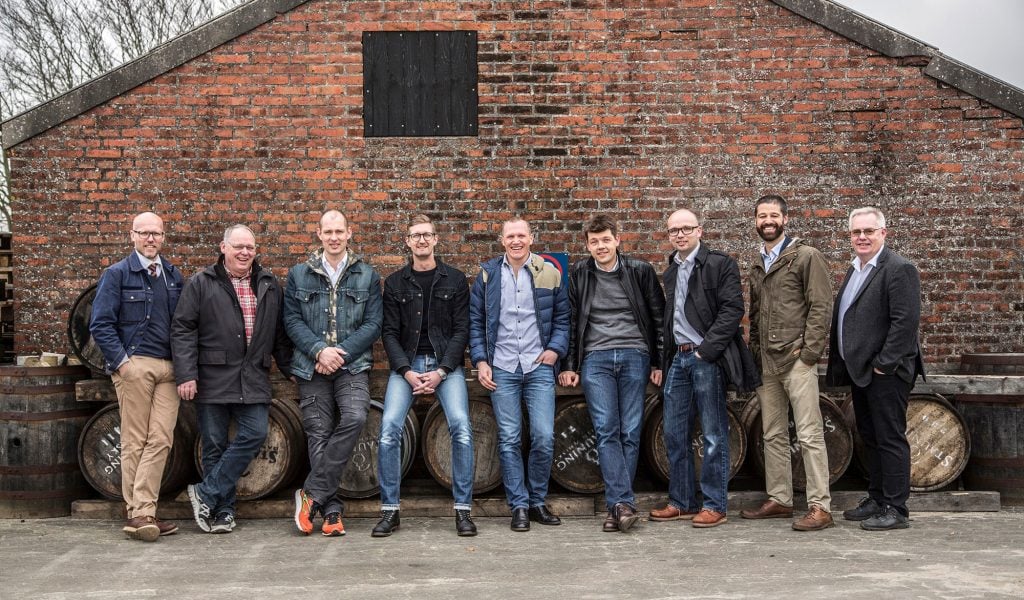 "A Spanish Chair made by Danish designer Børge Mogensen is the perfect place for sipping a glass of Stauning Rye, and what I would put at the top of my wish list. Along with the perfect cocktail bar set to make a delicious Manhattan cocktail – with Stauning Rye, of course!"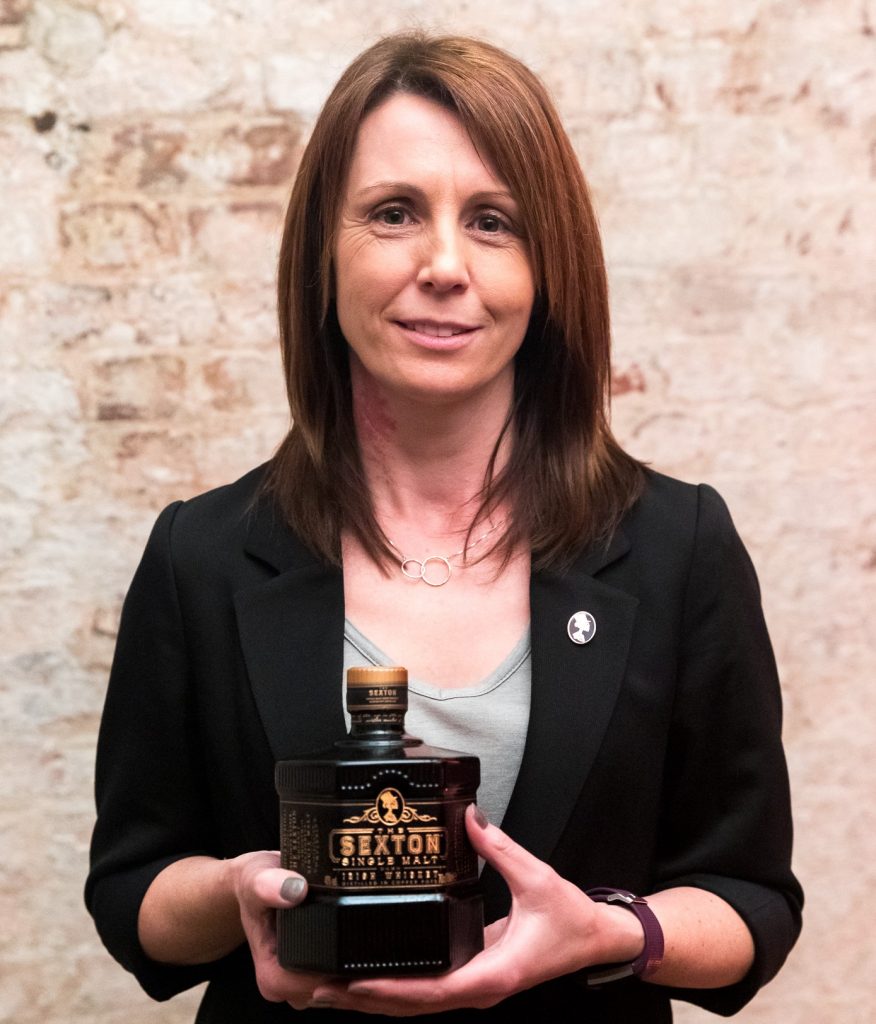 "I have two passions in life that I just can't resist: whiskey and shoes. I will definitely be hoping that Santa drops both into my Christmas stocking this year. I promise I will share the whiskey with my friends and family if I am lucky enough to receive any. After all, that's what whiskey is for – making memories with our friends and family and toasting the year that is ending and welcoming the one that is just beginning."
"The best Christmas gift ever is to have all children and grandchildren back at home and spend the holiday-time together. I hope that we can enjoy our lovely traditional Christmas family dinner together this year despite all the problems and worries of the world.  It is also nice to get some little liquid gifts that can be consumed at Christmas time. For this Christmas I wish for friends and partners to keep their promises and have peace of mind. Merry Christmas to you all, and good health!"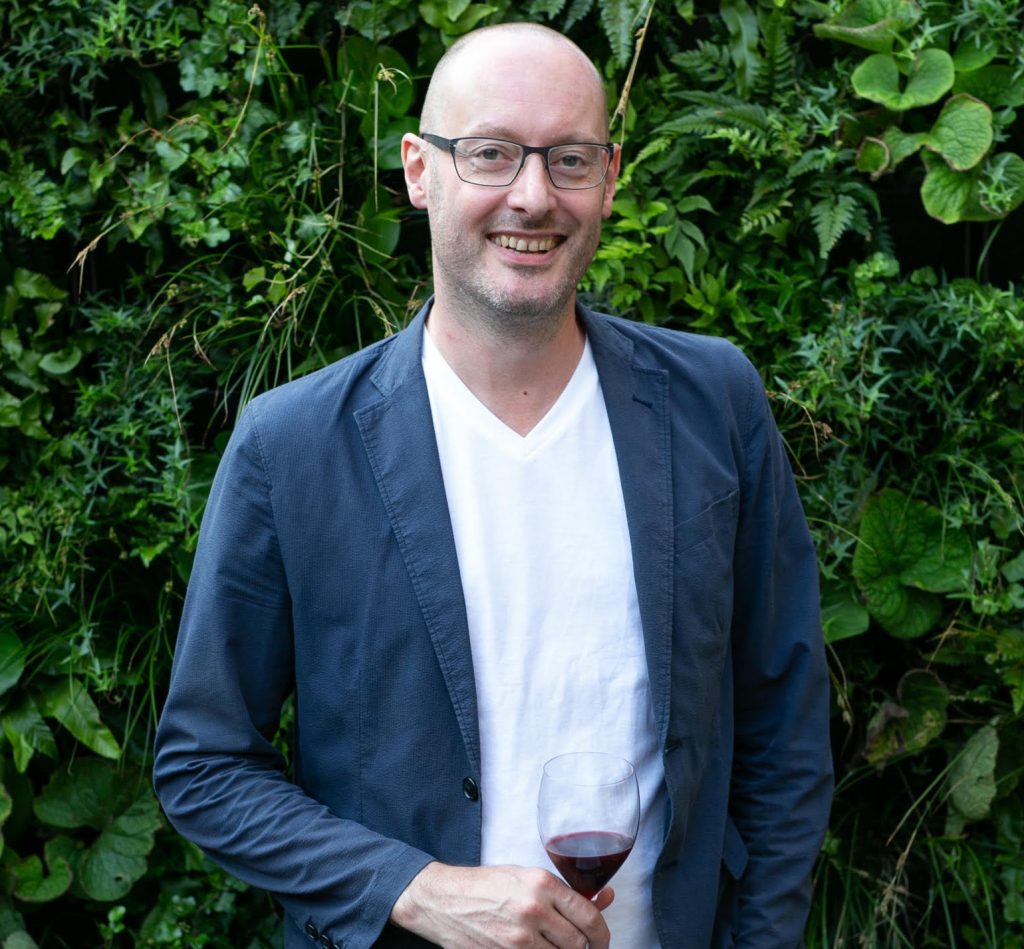 21. Simon Rucker, co-founder, Nine Elms
"I would love to receive something delicious to nibble with Nine Elms No.18 over Christmas: a wheel of Parmigiano Reggiano, a leg of Iberico ham or a selection of paul.a.young fine chocolates – the 75% Papua New Guinea dark chocolate bar is a firm favourite! But the present I'd love most is to see the hospitality trade – particularly my favourite neighbourhood restaurants, The Canton Arms and Maremma [in south London] – making it through this difficult period and coming out fighting in the New Year."
22. Iain McAlister, distillery manager and master distiller, Glen Scotia
"On the first day of Christmas Glen Scotia sent to me… a bottle of Sherry Double Cask – also available in a shop near to thee!"
23. Nelson Hernandez, maestro ronero at Diplomático 
"2020 has been a complicated and challenging year on many levels which has given me the opportunity to reflect deeply on what was really important in life. For this reason, my true wish this year is for all of us to be in good health and in the company of our families and loved ones."