Get in the spirit (geddit??) of Halloween with some special spooky cocktails. We round up the scariest, the most outlandish, and the downright weirdest drinks available this week.
Before fancy American pumpkins arrived on these shores, children carved turnips to create jack o' lanterns. Yes really. It was back in the days when there only three channels on television and bobbies on bicycles would give children a friendly box round the ear for being cheeky. In remembrance of those more innocent times, Be At One Bar in Manchester is offering a free ghoulish cocktail to anyone who brings in a carved turnip in the run up to Halloween. They're not the only ones doing exciting alcoholic stuff for the scariest night of the year; nowadays there's more to Halloween drinking than overboiled mulled wine. And too bloody right! Why should the children get all the delicious stuff? So here's a round-up of the best ghoulish cocktails around. All of them taste better while dressed as Frankenstein's monster. That's science.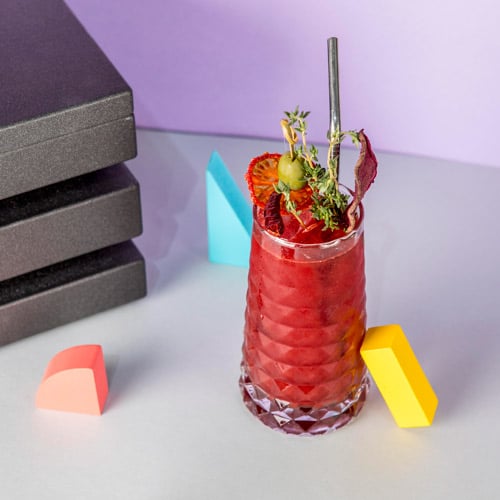 'Jack the Ripper' at Iris Bar in the Gherkin, City of London
From the top of one of the tallest buildings in London you can try a cocktail inspired by the city's most notorious murderer. It's basically a twist on a Bloody Mary containing Mediterranean herbs vodka, beetroot, tomato, lemon, Worcester sauce, and Mexican sauce.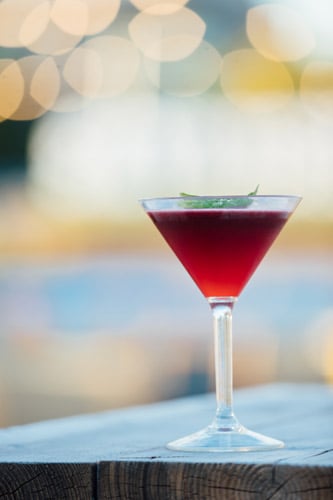 'Black Autumn Widow' at Skylight, Tobacco Dock
Another venue with a view, this Thames-side bar is offering a fruity little number called the 'Black Autumn Widow'. It contains AquaRiva Blanco Tequila, lime juice, St-Germain, basil leaves, blackberries, and agave syrup.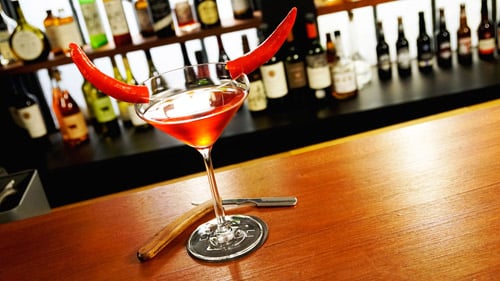 'Devil's Blade' at Blade Hair Club, Soho
Blade is a combined hairdresser and bar. It stocks a great range of whiskies so it's no surprise that the Halloween offering, 'Devil's Blade', is whisky-based. It contains Rittenhouse Rye, along with Campari, Ancho Reyes Red Chile Liqueur, orange bitters. Though why they didn't call it the 'Devil's Haircut' is beyond me.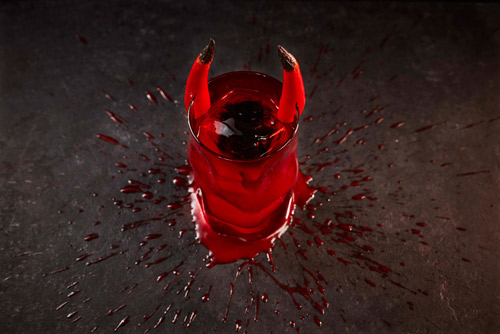 'Devil's Advocate' at Savage Garden, City of London
Another missed trick here, surely they should have created a 'Devil's Advocaat'? However, this take on El Diablo will probably be more delicious sans advocaat. It's a blend of Olmeca Blanco tequila with pink grapefruit, lemon, blackcurrant and fresh sage, topped with chilli devil horns. Diabolical!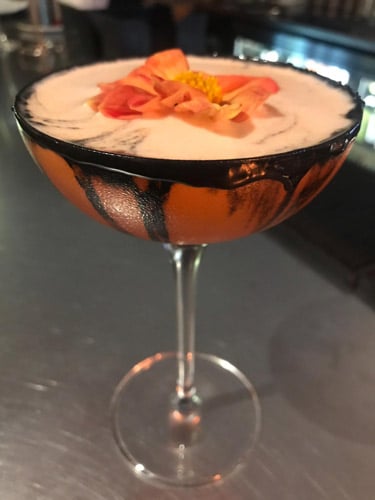 'Dia de los Muertos Cocktail' at The Lost Alpaca, Covent Garden
Pan-Latin-American restaurant Lost Alpaca have gone all Mexican this Halloween. And why not? If there's one culture that takes its macabre festivities seriously, it's Mexico. The cocktail contains pumpkin, agave and Tabasco, so far fairly Mexican, and then oddly, gin.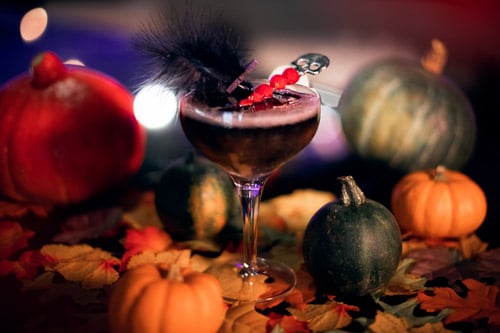 'Black Magic' at STK, Covent Garden
Steak restaurant, STK, has come up with a few cocktails to tempt you in this Halloween. The 'Black Magic' is apparently "brewed over a witch's cauldron". Erm, possibly. It does sound nice though – a blend of Havana Club 7 rum, Heering Cherry Liqueur, orgeat, cranberry juice and the secret ingredient, activated charcoal. Not so secret now!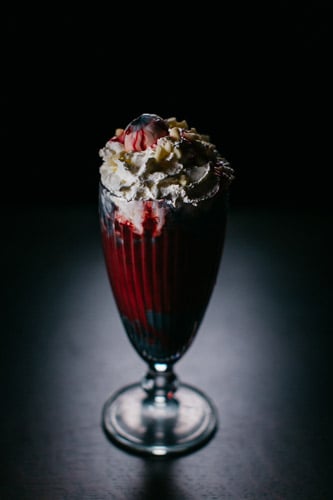 'Shadow Shake' at All Star Lanes (various locations in London and Manchester)
Swanky bowling chain, All Star Lanes, is offering a menu-inspired by Stranger Things until the 4th November. One of the cocktails is called the 'Shadow Shake' and it contains black coconut ice cream, milk, grenadine and raspberry purée, topped with Chantilly cream, white chocolate chips, and a gummy eyeball. You'll probably need a sit down after that.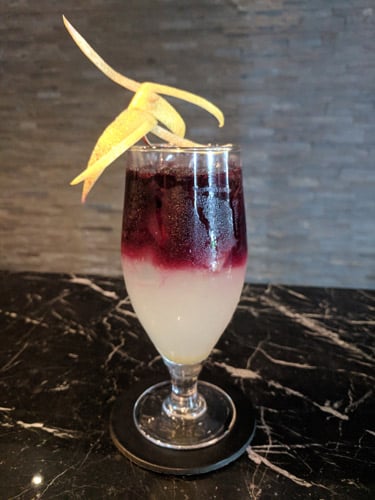 'Bloody Kiss' at Ginza Onodera, St James's
At top St James's Japanese restaurant, Ginza Onodera, they have a cocktail with a little bit of everything including East London Liquor Company's vodka, red wine, lemonade and yuzu juice. Perhaps they should have called it the 'Kitchen Sink'.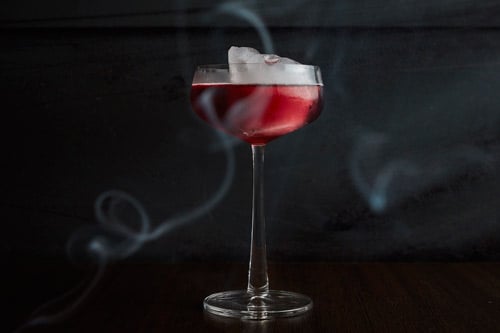 'The Witch Heart' at Tom, Dick and Harry's, Loughton, Essex
Loughton's finest restaurant has concocted a Halloween cocktail which they've christened (christened isn't quite the right word) the 'Witch Heart'. It's made with gin, cassis and dry vermouth, sounds quite normal doesn't it? But floating in the drink is a skull made of ice. Nooooooooo!!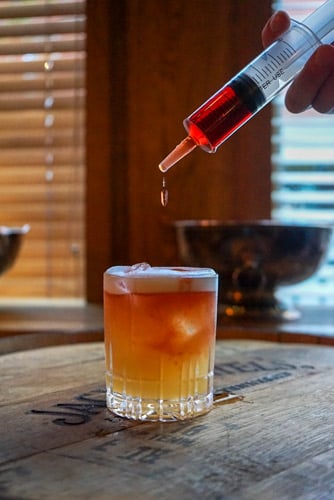 'Here's Johnny!' at the Lobby Bar in the London Edition Hotel, Fitzrovia
At the swanky London Edition in Fitzrovia comes a twist on the whiskey sour inspired by Jack Nicholson's crazed performance in The Shining. So naturally it contains Jack Daniel's (in fancy single barrel form) plus egg white, lemon and a syringe of tawny Port. That actually sounds delicious.