Today's the day when England's bars, pubs and restaurants open up properly for the first time since last year's lockdown. So we asked 10 drinks industry experts which bars they will be visiting first and the cocktail they'll be ordering to celebrate the great reopening.
Well, it's been a long wait since the third (or was it the fourth?) lockdown came into effect in December and once again the country's hospitality industry was put into cold storage. There was a chink of light in April as pubs began serving again but let's face it the weather hasn't exactly been conducive to al fresco imbibing. Now, however, in England we can once drink inside, in the warmth, away from the freezing May weather. We're calling it the great reopening. It's a wonderful moment but what will your first drink be and where will you have it? We ask 10 industry types for their advice. There are some great suggestions here.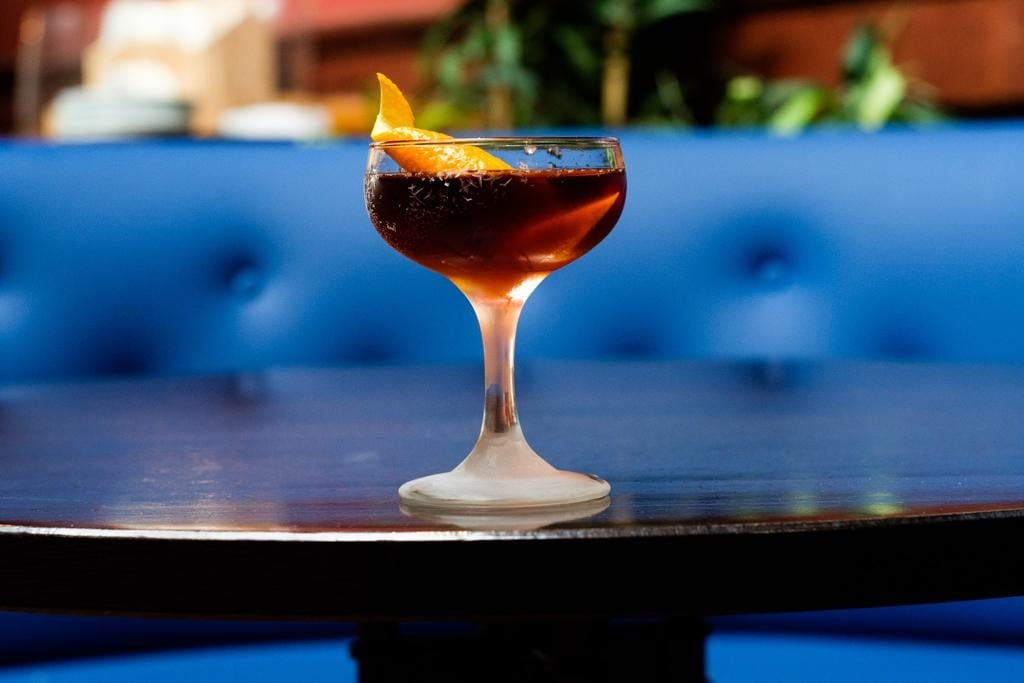 Chosen by: Gergő Muráth, bar manager of Trailer Happiness
The bar: Thom Sohlberg and a team of talented bartenders bring the well-honed drinks concept of its overarching Callooh Callay group to Islington.
The drink: Based on the classic serve which featured in Harry Craddock's 1930 The Savoy Cocktail Book, Little's Bat's Bentley combines 35ml Calvados, 35ml Dubonnet and two dashes of Peychaud bitters, stirred, strained over ice and garnished with orange zest.
"Anyone who has made drinks for me knows I'm a super picky drinker with a fondness for rare 'classics' that deserve more love. Manhattan variations happen to be my absolute favourite style of drink (apart from tiki of course), and one of the first I'm getting is a Bentley. It uses Calvados and Dubonnet to create a unique, rich, fruity, and complex profile that will immediately make you feel like you're sat in some 19th century high society club. The illusion will only be broken by the fact that the world's jolliest Norwegian is cracking jokes at you about the fact that for the first time in forever, somebody apart from me has ordered the drink."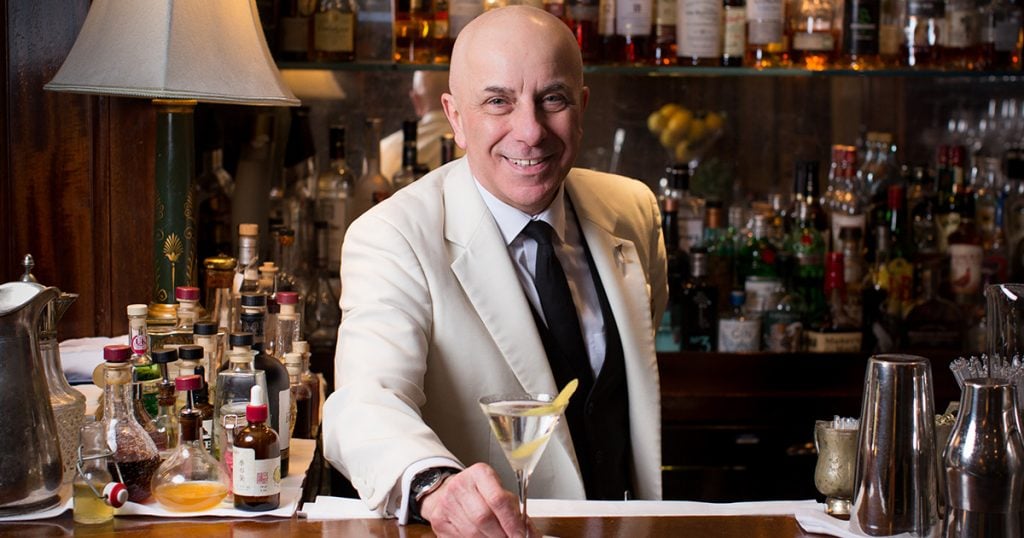 Chosen by: Sasha Filimonov, UK ambassador for Hendrick's Gin
The bar: Anyone partial to a Martini will have Dukes on their bucket list. Headed up for the last 15 years by the indomitable Alessandro Palazzi, Ian Fleming's favourite spot sees Martinis made and served table-side at the Dukes Hotel's unassuming but beautiful bar.
The drink: Not for the faint-hearted, the house Martini features five parts of the drinker's premium gin of choice, wash of vermouth, Amalfi lemon and a side of snacks, all for £22.
"It's so, so hard to just choose one bar, but I often love to start my London cocktail tours at Dukes. It's such a singularly special place — and experiencing Alessandro (above) and the team's superb hospitality with a trolley-side martini is always so special and memorable. When I go to Dukes, I have a frozen Hendrick's Gin Martini, with a vermouth rinse on the glass, garnished with a bright Amalfi lemon twist."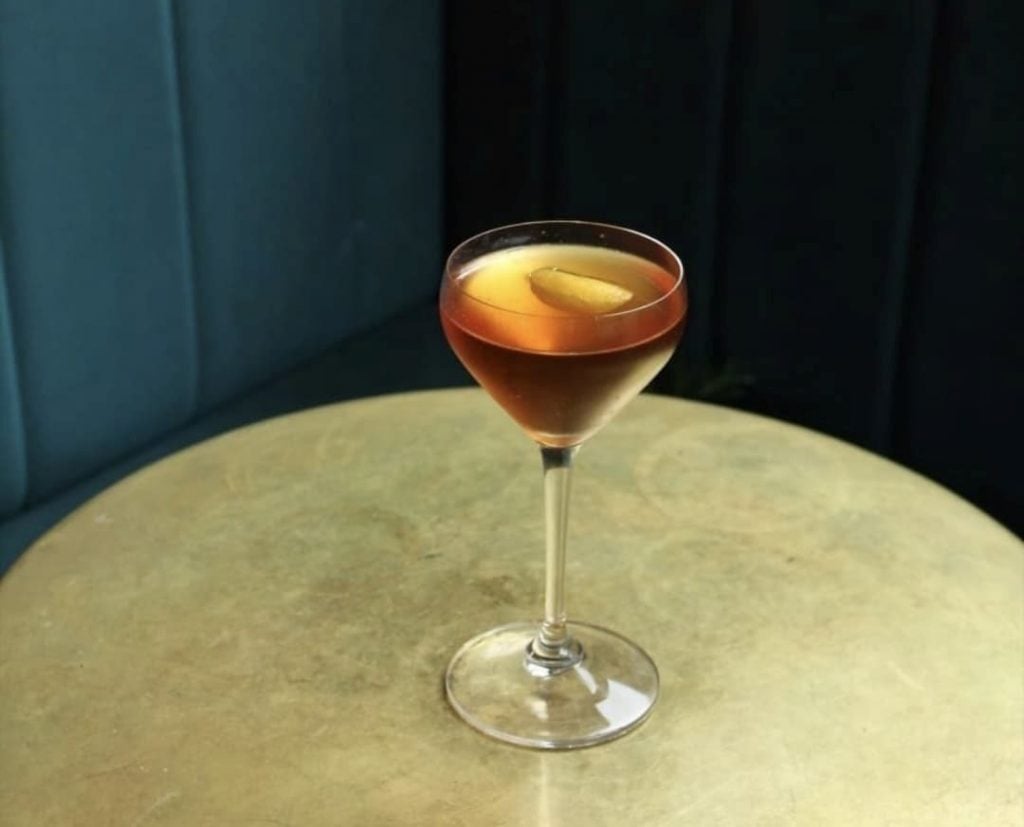 Chosen by: Mario Sandgren, UK brand development manager for Indie Brands
The bar: This both destination and local bar in West Hampstead has two faces: Heads, a bright, airy, slick and greenery-filled space on its ground floor; and Tails, a cosy, dimly lit nook in its basement. The former specialises in spritzes and lighter-style drinks, while downstairs, Tails is where you will find headier, shorter serves. Bar stalwarts Chris Dennis and Will Partridge are at the helm. 
The drink: This apple-forward serve mixes Calvados, 30&40 Double Jus, rose vermouth and crème de banana.
"Heads + Tails as a concept brought together Chris Dennis's two masterpieces in Disrepute and Sovereign Loss under one roof. One bar, light, bright, aperitif and white spirits; the other, dim, dark, aged spirits, more party. Together they make a full-spectrum venue catering to all your needs. The Del Monte speaks to my love of apple-based spirits and bananas. It's light and fun and sophisticated but with enough body and kick for you to realise you're drinking a cocktail. It's everything I ask for in a cocktail."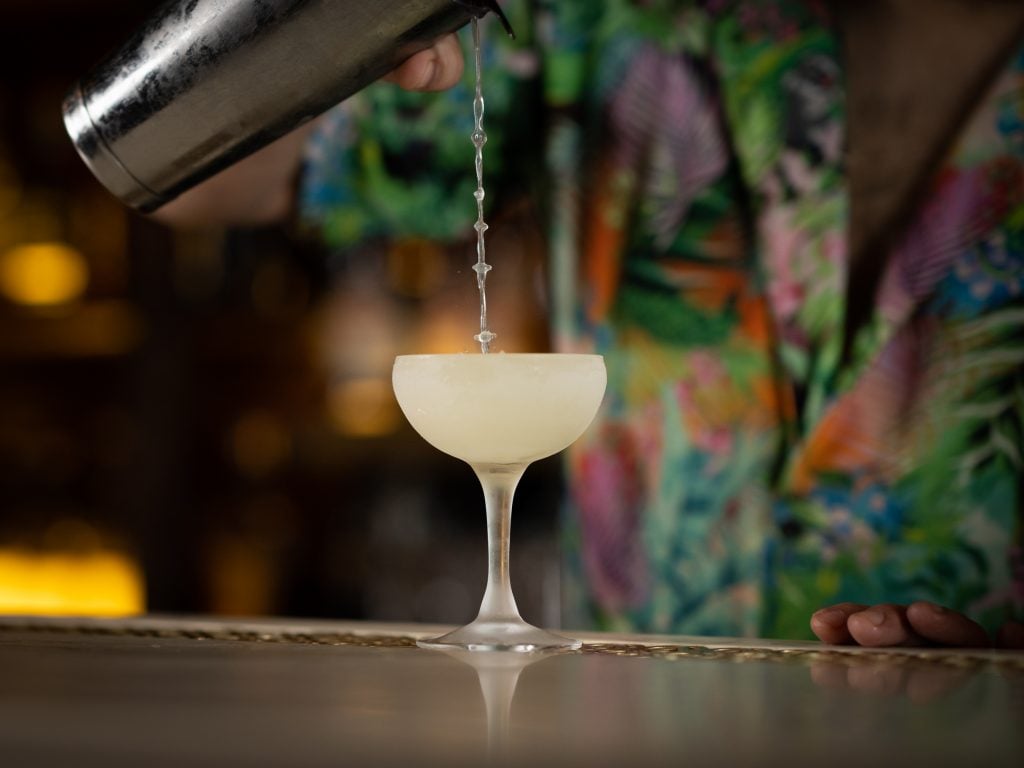 Chosen by: Sophie Bratt, assistant bar manager at Sexy Fish
The bar: Probably London's most revered (and fun) rum bar, award-winning Trailer Happiness is headed up by Sly Augustin, who brings a big hit of Tiki to the melting pot that is Portobello Road.
The drink: Taking centre stage, the house daiquiri mixes 50ml Don Q Cristal rum, 25ml of lime juice and 20ml of sugar syrup, shaken over ice and served in a chilled coup. Beer and rum shot are drinkers' choice.
"I can't wait to sit at the bar in Trailer Happiness because it feels like home to me… so the obvious choice of drink – a Daiquiri, a shot of rum and a beer – is the equivalent of having a cuppa Yorkshire tea and milk chocolate Hobnob with my slippers on with my mum."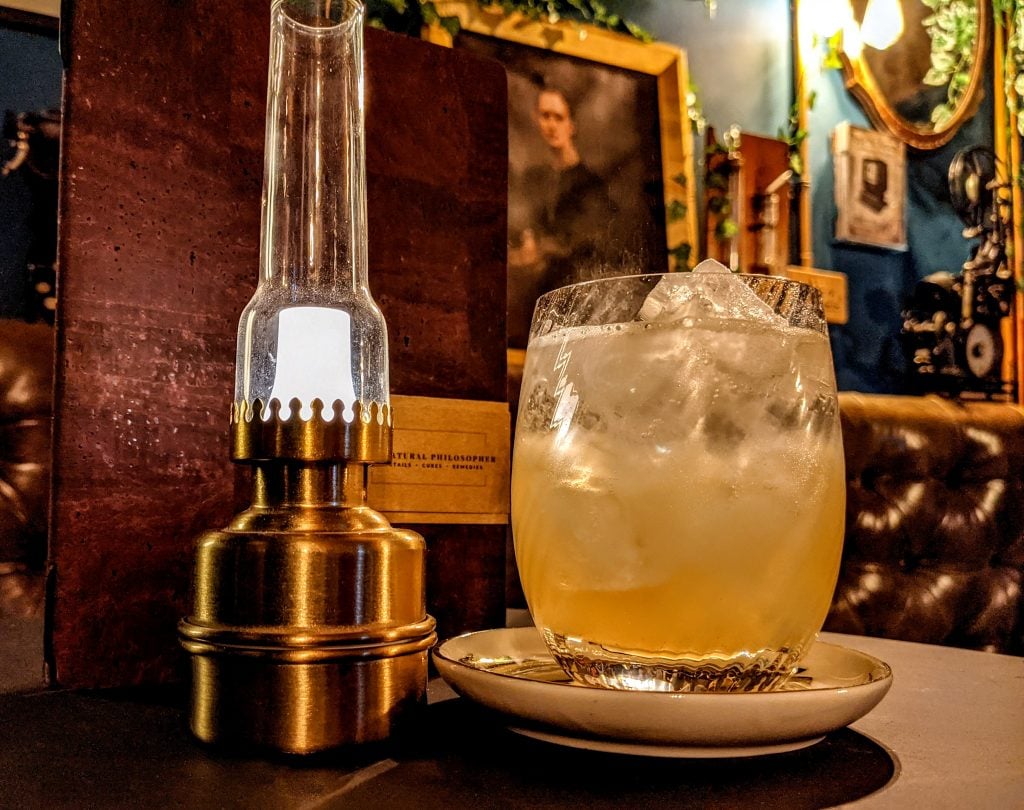 Chosen by: Philip David, co-founder of Distill and Fill
The bar: E2's Natural Philosopher, owned by Josh Powell, takes inspiration from its surroundings, using foraged ingredients and creating drinks inspired by herbal medicines.
The drink: The Voodoo Lily is one of the bar's lower ABV numbers with smoky Monkey Shoulder Scotch, Everleaf non-alcoholic aperitif, pineapple, lemon and soda.
"I really can't wait to get back to the Natural Philosopher: the ambience and design are fantastic, and Josh is a phenomenal host. As everyone knows I absolutely adore pineapples, so the Voodoo Lily ticks all the right boxes. As a nice fruity, smoky highball with the complexity from Everleaf it's right up my alley!"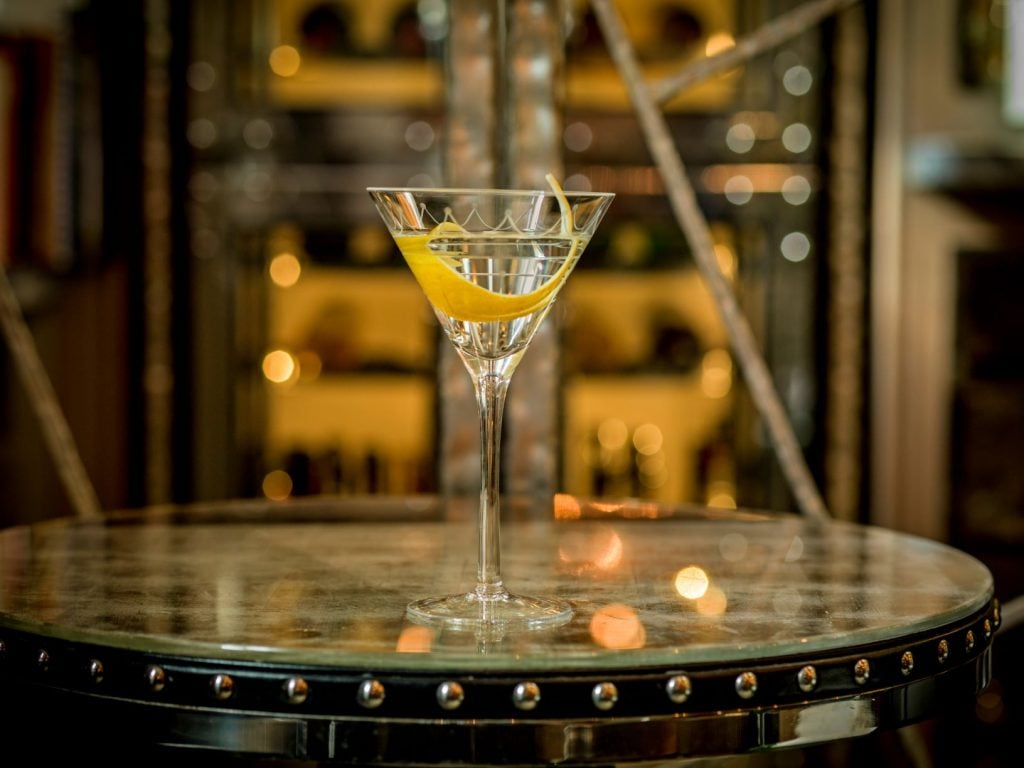 Chosen by: Neil Ridley, spirits communicator, author and co-founder of World's Best Spirits
The bar: Headed up by director of mixology Ago Perrone, the cubist-style Connaught Bar – hidden within the Connaught Hotel – is synonymous with the Martini (and plenty of World's Best Bar titles).
The drink: The Connaught Martini is a spectacle to see. Perrone and head mixologist Giorgio Bargiani make them table-side with guests able to choose their gin and an array of homemade essences. Then, they can sit back and watch the duo pour them from a seemingly impossible height.
"Walking into the Connaught Bar always makes me feel like I'm in the presence of greatness: the team's attention to detail is absolutely seamless, from that warmest of welcomes to the fondest of goodbyes.  I'll order a Martini: straight up with a twist from the trolley, using No.3 or the Connaught-own gin, and maybe a dash of cardamom essence, theatrically poured from such a great height. I'll never, ever tire of how effortless the boys make it look, yet how utterly perfect it tastes. Cin cin, maestros!"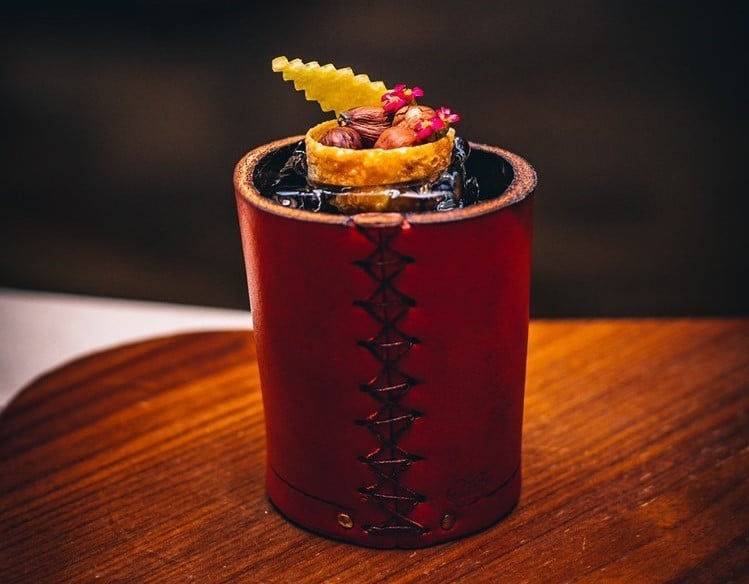 Oriole: Cities of the Plain
Chosen by: Jenna Ba, world whisky brand ambassador for Diageo
The bar: Farringdon's Oriole Bar combines the flavours and visuals of Europe and Africa in its cocktails with aplomb. It's owned by Edmund Weil of other favourites, Swift and Nightjar, and features some of the best-looking drinks in town.
The drink: Boozy and smoky, this serve combines Bulleit Rye, Bruxo X Mezcal, bitter cherry liqueur, cedarwood vermouth and nougat amaro.
"Live music, Nikkei bar food and whimsical cocktails are three things that bring jubilation to my life. I cannot wait to sit at the bar with my whiskey kin Kirsten Jarin and travel around the world through the flavours that Mihai Ostafi and Ali Ali's team conjure together. Oriole is the best rendition of elegantly curated escapism."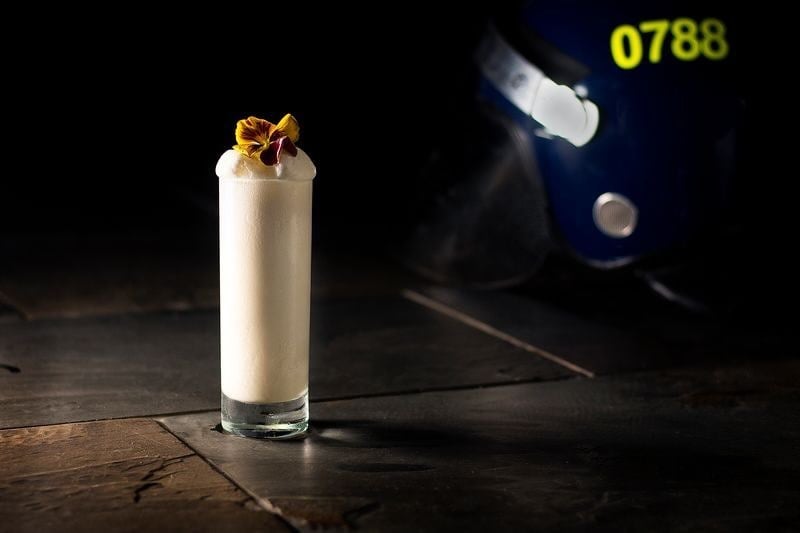 Murder Inc: Frozen Banana Ramos
Chosen by: Liam Broom, freelance drinks consultant
The bar: The newest offering from the team at The Cocktail Trading Co, Soho's Murder Inc. is a gloriously reimagined dive bar that serves delicious, playful drinks in some seriously fun environs.
The drink: A no-holds-barred mix of Jagermeister, banana milk, coconut cream, citrus, egg white and stout make the bar's signature Frozen Banana Ramos an unsurprising favourite.
"Being one of the lucky few to be able to call Murder Inc 'my local', living but a stone's throw away from the little basement bar, gives me the opportunity to visit more often than I probably should. This is fine as they epitomise casual hospitality, with warm service and an electric atmosphere. One of their signature drinks, the Banana Ramos, is the cherry (banana?) on the proverbial cake, giving you the opportunity to pretend you're a sophisticated grown up whilst simultaneously drinking a Jagermeister-based hardshake."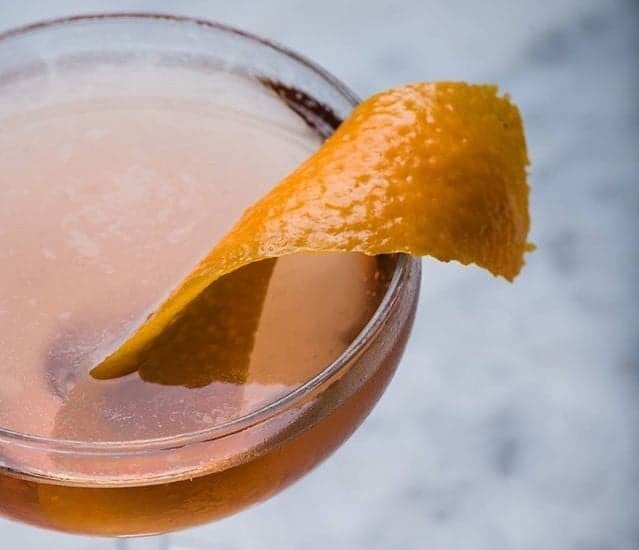 Chosen by: Lorcan O'Duffy, brand manager at Speciality Drinks
The bar: Hoxton's Happiness Forgets is one of the industry's favourites. Headed up by general manager Chelsie Bailey and owned by Alistair Burgess, this tiny basement space has plenty of accolades to its name and serves up big flavours with relaxed and effortless charm.
The drink: Mixing Manzanilla and Amontillado sherries with sweet and dry vermouth, vanilla and orange bitters, the Jerezana can be served straight up or lengthened with tonic.
"From the first time I popped into Happiness Forgets (after looking very suspiciously at the staircase…) I just felt at home. I felt relaxed and that I could just enjoy the atmosphere, the bubbling conversations jumping over each other and most importantly some bloody banging drinks. The Jerezana is one of those drinks that showed me what sherry and vermouth could do. Often underrated but never understated, I can't wait to stride back into that basement again."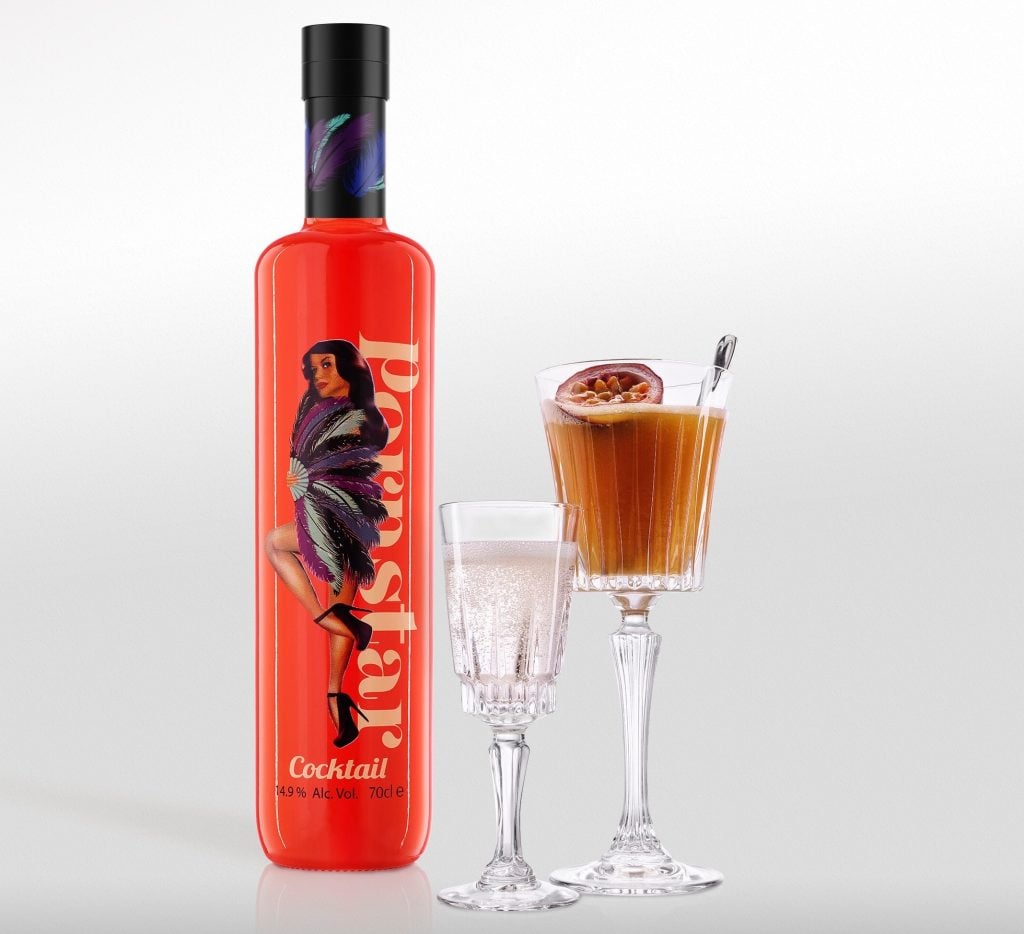 Chosen by: Jenny Griffiths, co-founder Distill and Fill
The bar: One of London Cocktail Clubs myriad venues, its Clapham destination takes inspiration from nostalgic and cult-classic icons of cinema, tucked off Clapham High Street.
The drink: One of the most popular cocktails in recent years, the LCC's version of a Pornstar Martini combines 35ml Finland vodka, 15ml passion fruit liqueur, 20ml passionfruit syrup, 20ml apple juice and 15ml vanilla sugar syrup – with, of course, a side shot of prosecco.
"The Clapham LCC was my local when I lived there and the welcome we got was always second to none. Their bars have always been my favourite because you know you are guaranteed a warm welcome, a great drink and a party as soon as you walk in! It's also pretty wonderful when a Pornstar Martini is in front of you before you've sat down, and the second is close behind because the first one disappeared so quickly. I don't care what everyone says about the drink, it's vanilla-y passion fruit heaven and I love it."
Do call to check that these places are indeed open this week.