The life of a brand ambassador is an unusual one, peppered with late nights, flights, free booze, and endless entertaining. It's certainly not for everyone, so how do those in the industry cope – and, more importantly, what can the industry do to help?
The drinks industry is a fantastic place. The people are brilliant, the opportunities are incredibly special, and when people find out what I do for a living (being a drinks writer), it's often met with exclamations of, "that's a real job?!".
But working around what can be an addictive substance doesn't come without its dangers. A few years ago, French drinks giant Pernod Ricard was accused of having a toxic drinking culture, forcing its employees to drink on the job, bringing a dark side of the industry to light. Today, we're focusing on the highs and lows of brand ambassadors, who are required to be fully immersed in their role, having to travel the country (and often the world) as the face of a brand.
What is a brand ambassador?
"It's the most amazing job in the world!" Tom Jones, global ambassador at Stoli Group tells me (and yes, he gets those jokes a lot). It's a sentiment that ex-global ambassador for Grant's Blended Whisky and ex-Whisky Magazine editor Rob Allanson echoes, though with perhaps a bit more caution: "It's what most people consider the best job in the world," he remarks. 
The first recognisable role of a brand ambassador didn't appear until the 1990s, William Grant & Sons head of ambassadors Charlotte Voisey tells me, who began her career with Hendrick's Gin back in 2006. "For me, it was in London, that's where I first started to see it. It was education first, which I believe that it still should be," she says, implying that it's not just about the individual brands, but about the spirit categories. "Your brand doesn't exist in isolation. It's not realistic to expect bartenders to only have one gin in their bar. You're trying to offer something of value to a bartender, and that has to be education," she continues.
It's education, but it's also entertainment. Ambassadors are more like hosts than teachers a lot of the time, and the constant pressure to keep up the energy inevitably becomes tiring. I ask Jones how he's found his two decades as an ambassador. He gets straight to the point: "I don't have any real negatives to say about it. If you don't like it, don't do it!" Well, I suppose that's why he's still in the job. 
Authenticity on the job
Something that continually crops up is the idea of brand embodiment, and an air of authenticity surrounding brand ambassadors – an aspect that William Grant & Sons is particularly focused on. "Without a shadow of a doubt, the most impactful brand ambassadors, both to listen to and in terms of success, are the ones that genuinely love their brands," says Voisey. "Charlotte is bang on the money there," Allanson agrees – perhaps unsurprisingly considering he was formerly part of the WG&S portfolio. "I don't think WG&S would take someone on that doesn't fit into the role." But is that fair to demand when it's also just a job? It's a blessing to be able to say you believe in what you do, but unfair when it becomes a requirement.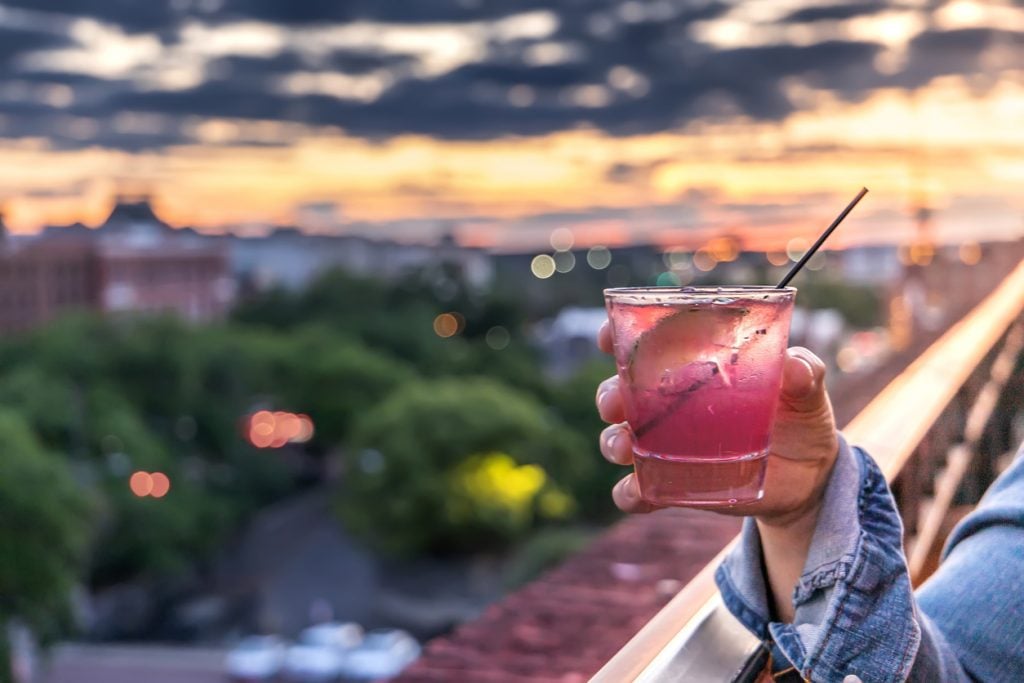 "At the same time, I'm sowing a line of what some people might consider propaganda," Allanson continues, acknowledging the dual nature of the job. "I think a good ambassador can put that to the back of their mind. It's your job, you are the face of the brand." But behind that one brand is the industry, and that's how he believes (in theory and practice) you can get through the alleged fakeness – by championing a preferred spirit, in whatever branded guise. "We always say that you have to fall in love with the brand that you're going to work for. But not everyone has the luxury of that choice, or the patience to wait," Voisey recognises.
It's towards this end of the spectrum that Jones falls, and he's frank with me: "I'm just doing it for the paycheck." It's a job, and one that he loves, but nothing more. "When I'm doing my job, my personal opinion has got nothing to do with it. I do exactly what I'm expected to, and no one will know whether I believe it or not." 
A work/life balance?
"At the end of the day, you can talk about responsible drinking, but if you don't want to do it, just don't do it," Jones reiterates. Obviously, things can slide, but he is adamant that the perks of the job outweigh the risks. "What about it isn't fantastic?" he asks. Once you're complaining, Jones believes you've clearly had enough and it's time to move on – though he's quick to point out that he knows that's not easy. 
"I certainly haven't felt any real problems with work/life balance, but that being said I have thrown myself into projects over the years that have involved being away for months at a time," Jones recalls. "I think one of the reasons some people find it harder than others is because 'brand ambassador' is a very loose description." This is something that comes up a lot – the work of ambassadors is, for the most part, immeasurable. "Some people think there's no point in them, and others think they're vital," says Jones. That gap is often where things go wrong, and people become lost. I ask where these non-believers are coming from, and he simply asks me: "have you ever seen an ambassador for Colgate?"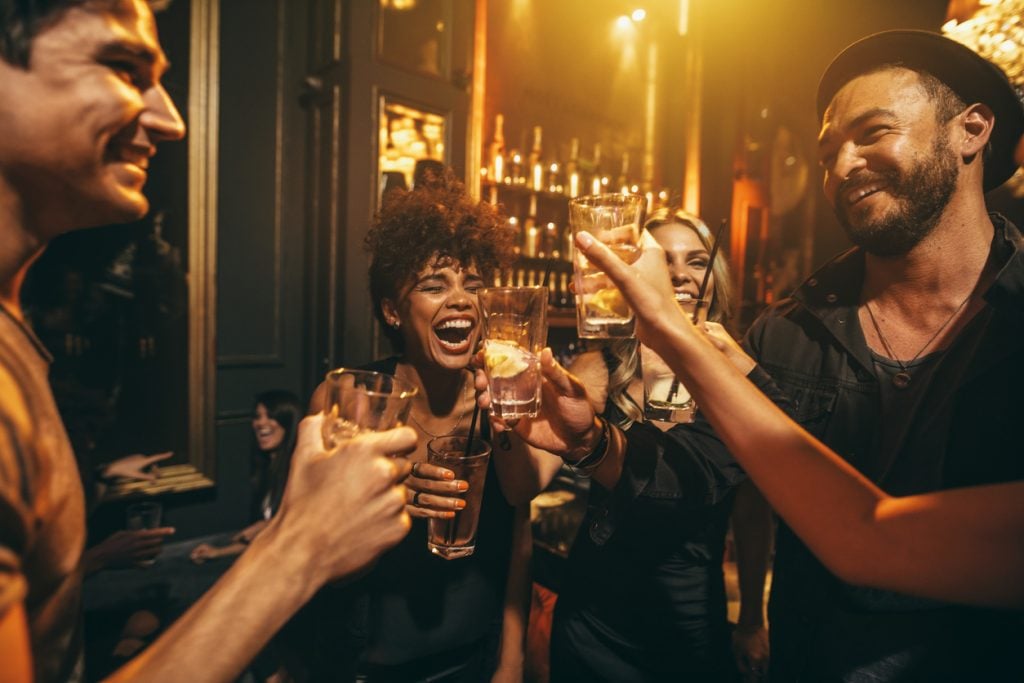 Moving from being a journalist to an ambassador, Allanson saw it as almost the same thing – "you're telling stories." But the biggest leap was the amount of travel. "It's a difficult one to balance home and work with," he recalls. "I wouldn't go back to it now, let me put it that way." But Jones sees it as the biggest perk of the job. "I've nearly been to every country in the world, and the opportunity to see these places far outweighs being away for a couple of months," he says.
"I have much props to those people who do manage to balance work and life. But it can consume you," says Allanson. In his experience, with a large company, you may fly business class on most trips, but you're expected to hit the ground running when you get there. "[Flying] is a fabulous thing to do, but then you're not allowed to be jet-lagged. You get on with the job." However, Allanson is also quick to point out that it's not just the big brands – when he was an ambassador for a smaller company, he was expected to do the same thing having flown in much less comfortable conditions. Being self-motivated is a prerequisite for any ambassador, no matter the conditions.
Moving forward
"The wellness side of it is where a lot of companies need to pay attention – and rightly should – to what they ask their brand ambassadors to do. It is potentially toxic," Allanson warns. "You're surrounded by alcohol all the time, you work long hours, you're expected to entertain, and it takes its toll." It was exactly that which caused Allanson to leave the industry for good – he also no longer drinks. In fact, he hid that he was stopping drinking during his last few months in the industry. Allanson says companies were beginning to take notice towards the end of his career, but for him, "that side of it was just too much."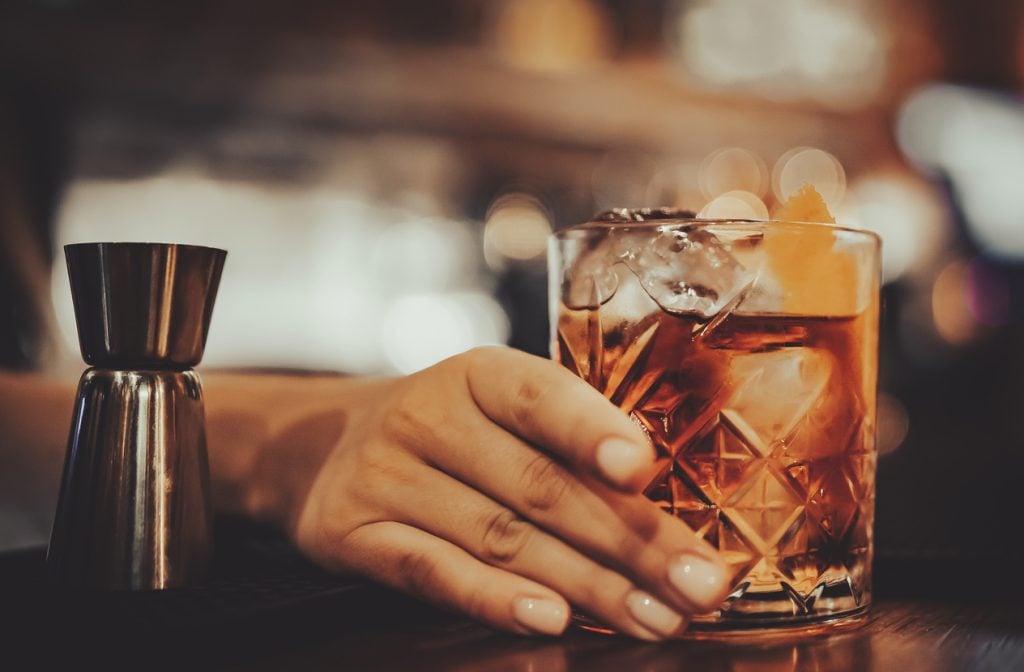 I ask Allanson whether the progress should be not just towards support for the lifestyle in the industry, but towards a time where should he have chosen not to drink, he could still have felt he could stay. "Look, I had immense fun," he reiterates. "The industry is full of some of the best people I've ever spent time with. But there's drinking in the name of authenticity, and then there's drinking. Human nature is human nature – nobody wants to be the stick in the mud for not drinking."
Is the idea of a balanced life as an ambassador a paradox? Allanson speaks of ex-Bulleit bourbon global ambassador Tim Etherington-Judge, who attempted suicide after the Athens Bar Show in 2016. After receiving a tidal wave of messages from colleagues in the industry who were feeling similarly troubled and struggling with the work he founded Healthy Hospo (out of his own pocket, no less), a non-profit that supports the physical, mental, and emotional wellbeing of hospitality professionals. 
"I think these things certainly need to be called out sometimes, and just talked about. The last thing you want to do [as an ambassador] is ask for help and look weak," says Allanson. But perhaps now there are more places encouraging those in hospitality to do just that. It's great to see the initiatives that have been set up: The Drink's Trust (formerly known as The Benevolent), offering holistic support to those in the industry since 1886, mindful drinking platform La Maison Wellness from ex-bartender and drinks expert Camille Vidal, and Ben's Friends, a community for those who are or wish to get sober while working in hospitality, are just a few examples.
The shift to a more mindful industry is clearly happening, but is it drastic enough?