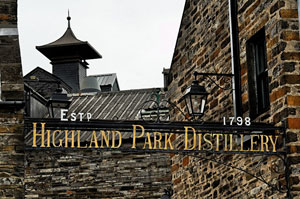 If you really want to understand a whisky, you need to visit the distillery where it's made and meet the people that make it. This has never been more appropriate than of the legendary Highland Park Distillery, whose whisky is inspired by the rugged terrain of the Orkney Islands that once played home to the Viking invaders. So, we decided to team up with these Orcadian distillers to arrange a little competition for you – with an absolutely massive prize.
If you purchase a bottle of the esteemed Highland Park Single Malt Whisky before five hundred bottles have been sold or before the 15th December – depending on which comes first – you could win a spectacular two-day trip up to the Orkney Islands to visit their famous distillery.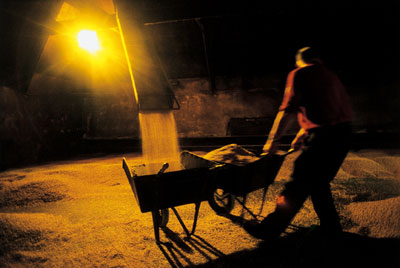 Malt being turned at Highland Park.
As if it wasn't quite enough to be treated to a VIP tour of the Highland Park Distillery accompanied by a tasting of their delicious Island whisky; the lucky winner will also visit a chapel built by Italian prisoners of war in around 1941, be taken on a guided tour of the island of West Mainland, and may even have time to visit the local brewery. This is all capped off by dinner and accommodation at the delightful Lynnfield Hotel.
If you'd like to be in with a chance of winning this once-in-a-lifetime prize, hop over to our competition page to browse the eligible whiskies and get buying!