We dragged the hardworking Master of Malt buyers out of the cellar and into the limelight to find out a bit more about who they are and what they will be drinking this Christmas. Take it away, buying team!
If you're looking for some spirits inspiration, then who better to turn to than the Master of Malt buyers who between them have decades of experience in trying and buying delicious drinks? So from classic single malt whiskies to innovative gin and category-defying vodka drinks, here's what our buying team have on their Christmas wish lists.
Julie Trewren – senior buyer
I've been in the drinks industry for 30 years working with supermarkets, wholesale and online retailers. I love artisanal brands that have a great heritage and back story – plenty of those spirit brands are available here at MoM towers. Outside of work,  I really enjoy adventures with my daughter, such as staying in a treehouse in the middle of a Bordeaux vineyard or Llama trekking in Devon.
On my Christmas list…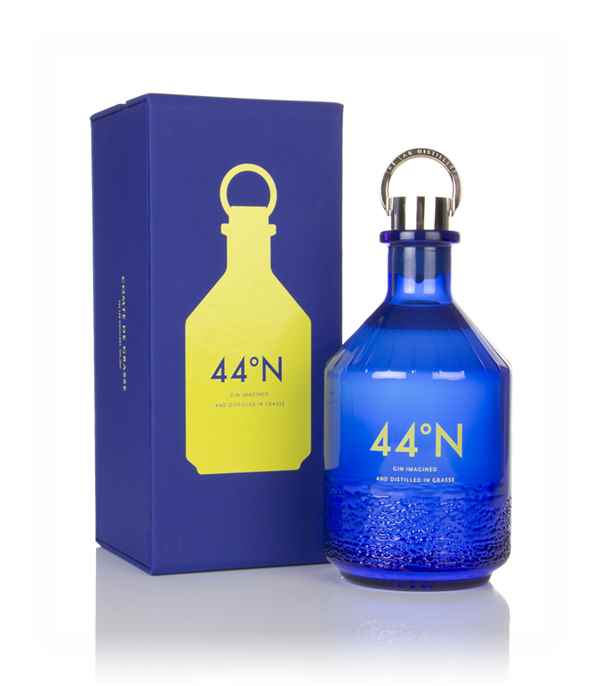 A gin brand inspired by the world of perfumery and created lovingly by the beautiful Cote D'Azur. It is produced sustainably with cutting-edge distillation techniques which capture the local flavours of the French Riviera like bitter orange, cade, mimosa, centifolia and immortelle among its 20 botanicals. The result is one that brings an abundant citrusy aroma of lemon and grapefruit, supported by an intense floral body with herbaceous notes and nuances of bitter orange and peppered spice. A gorgeous gin in a beautiful stunning blue bottle that should adorn every Christmas table in 2022. Well, it will be on mine!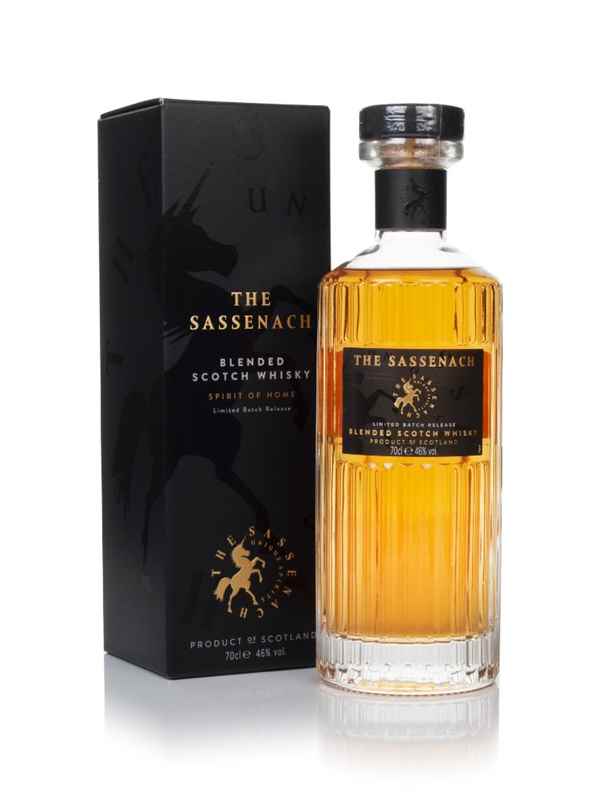 The Sassenach is a delicious blended Scotch Whisky, created by actor Sam Heughan, best known for his character Jamie Fraser on Outlander. Whether you are or are not a fan, this is an exceptional whisky that took our MoM Whisky Championships by storm earlier this year and won a double gold in 2020 at the San Francisco World Spirit Awards. It is a distinct and smooth whisky, perfectly suited to the end of a rich and sumptuous Xmas dinner whilst putting your feet up.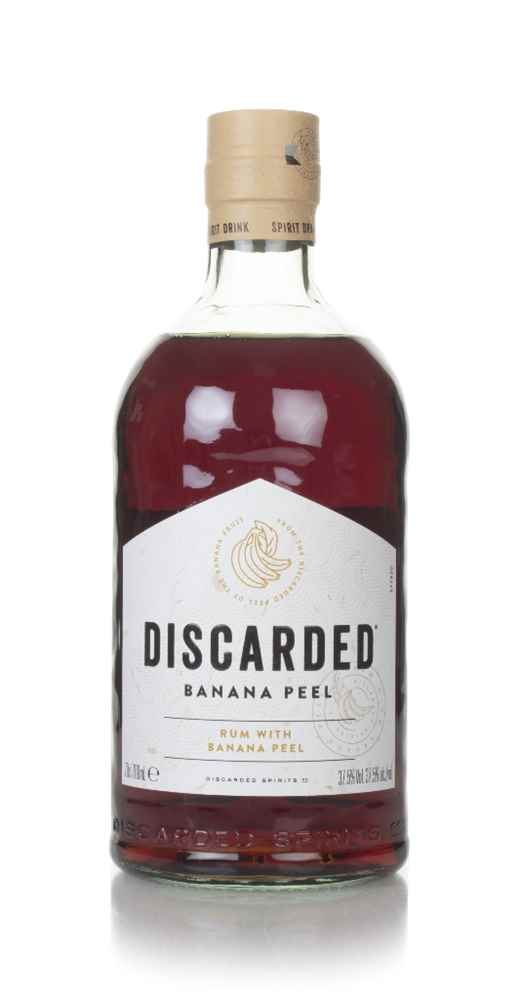 Who doesn't love the smell of banana bread? Discarded is all about using ingredients that would otherwise go to waste. The result is a mouth-watering Caribbean rum which has been matured in whiskey casks and then infused with banana peels for two weeks to impart its wholesome fruitiness and a really fresh toffee flavour.  Who needs a slice of Christmas cake when you can enjoy this over ice or shaken  and stirred with some chocolate bitters into a Banana Old Fashioned on ice with an orange zest garnish?
Michael Monte  –  buyer
I was born and grew up in France and my first two loves were wines and Cognac. In 2004 I moved to London back and began my journey in the drink industry at the bottom of the ladder working as a bar-back/ glass cleaner in cocktails and wine bars. Slowly I made my way up working in diverse positions such as bar supervisor, sommelier, and assistant manager for a luxury drink retailer. About ten years ago, when I attended a whisky tasting, I fell in love with the multiplicity of styles, aromas and flavours that the category delivers and have since embarked on a life-long journey of exploring whiskies.
On my Christmas list…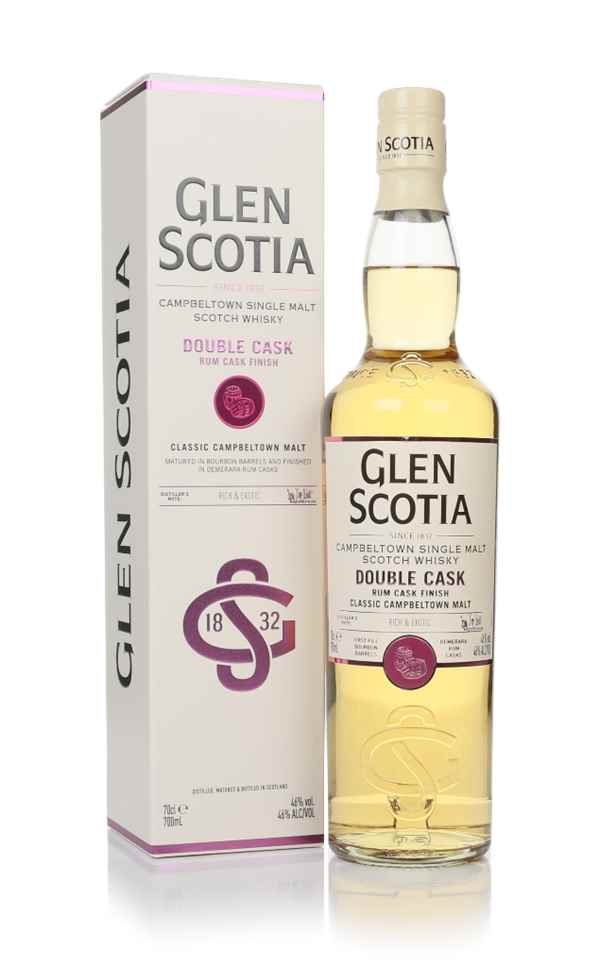 A new release from the "Old Scotia" distillery. Initially matured in first-fill ex-bourbon barrels and finished in Guyanese demerara rum casks for over eight months, this Campbeltown malt displays amazing aromas of pineapple, mango and brown sugar on the nose enhanced by sweet spices, coconut, banana and sea salt on the palate. Simply delicious. I have heard this might be the first of a new series and stock is limited so enjoy while you can!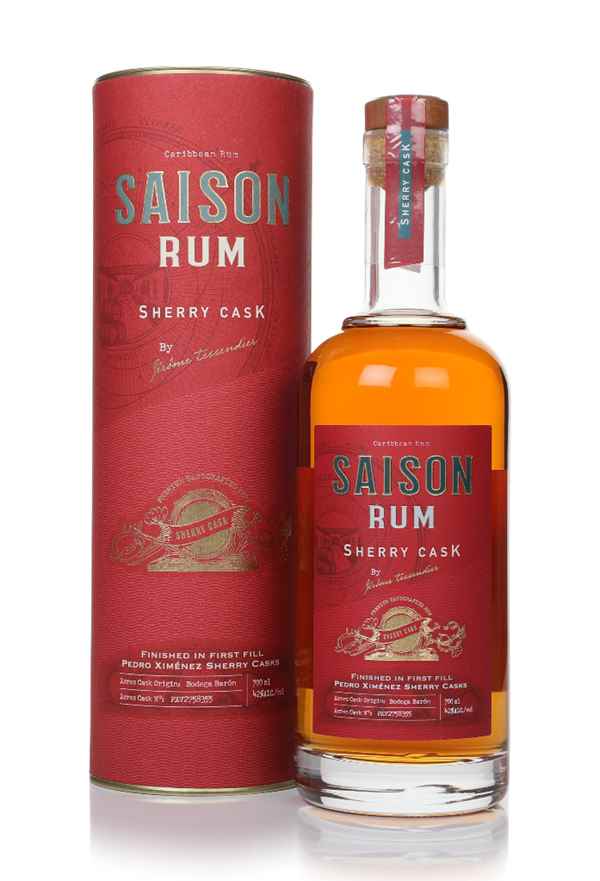 This was a discovery during the Imbibe show this year. The family Tessendier has been distilling eaux-de-vie for over 130 years and they are known for their Cognacs matured to perfection. The brothers Jérôme and Lilian, both sharing the cellar master position, also apply their expertise in blending and ageing techniques to rum. They create blends in accordance with the traditional French method. The Saison rum Sherry is a tale of two distinct terroirs in the Caribbean Islands: Barbados (40%) and Trinidad (60%). Rich and intense, the palate offers stewed red fruits and fresh morello cherries aromas complimented by spices, sweet candied fruit and of course, the Oloroso sherry notes. Do check out their Cognac Park aged in Mizunara cask, deep and complex, rounded by the premium Japanese oak ageing.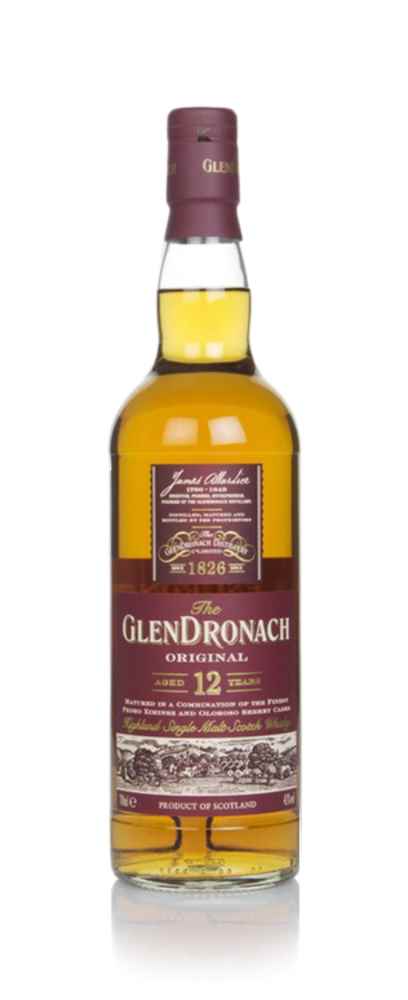 There is no doubt that Glendronach is one of the better-sherried malts in Scotland. Richly flavoured, displaying fruity and nutty aromas on the nose, and on the palate, the sherry fruitiness comes forward with Turkish Delight and spicy flavours (notably anis) balancing the finish. It is rich and warm, perfect for cold winter nights. Besides, this year, the legendary master blender Dr Rachel Barrie is celebrating three decades in whisky. So why not raise a glass to her achievement in an industry still dominated by men. 
Lisa Halstead –  buyer
Before joining Master of Malt I worked in drinks wholesale for ten years – with the majority of my time in spirits buying. To me, the spirits industry is the most exciting industry to be in. I love learning about new products and new trends and bringing those trends to life both personally with friends and through our website. In my personal time, I am mum to three young adults which takes up most of my time but I do enjoy walking, travelling and going out with friends!
After being unavailable in the UK for a while, I am really excited about the refresh and relaunch of Ungava Gin. Distilled with a mix of rare and unique botanicals from the Ungava Peninsula region in the northern tip of Quebec, Canada, these botanicals give this gin a unique flavour and natural colour unlike a lot of other gins. You'll find summer berries, peppermint and fig on the palate whilst still retaining the notes of juniper at the core.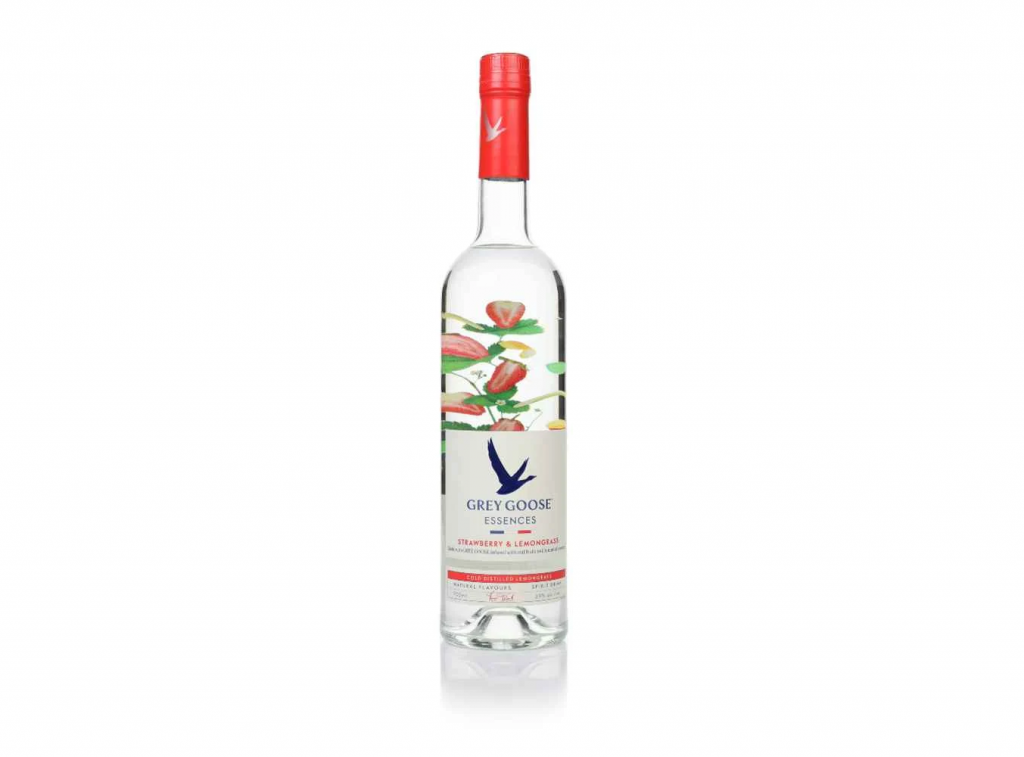 Innovation in the vodka category from Grey Goose, this product plays to a few trends happening in the spirits category at the moment – lower ABV/calorie drinks, growth in super premium vodka and growth in spritz.  At 30% ABV, this product is great for a lighter twist to your favourite vodka cocktail or for a simple at-home drink, served as a Spritz with tonic water, plenty of fresh strawberries and a twist of lemongrass. Made with all-natural ingredients, the nose is bright and citrusy from the lemongrass, with a juicy and sweet palate from the wild strawberries and a light and refreshing finish.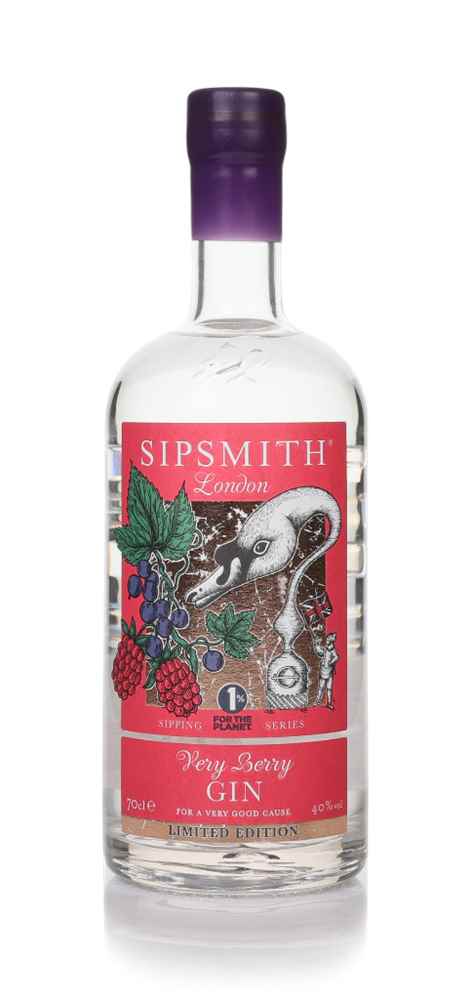 The fifth release from the Sipsmith Sipping Series – this flavour was chosen by the consumer for its palate of rich earthy pine, poached plums and roasted cherry. The finish is bitter orange, warming spiced juniper and candied orange. This gin works well in a standard berry gin and tonic or as a fruity twist on a Negroni.  As well as being a delicious gin, this product also reinforces Sipsmith's customer-positive mission the bottle displays the logo 1% of the planet, uses wonky raspberries from a local farm and commits profit from every bottle sold. 
Sarah Rawlingson  –  buying assistant 
Before joining Master of Malt I had worked in the hospitality industry for a number of years, some of which I worked alongside while studying for my degree. After graduating from university and dithering about what was next,  I joined MoM in December 2012 on a temporary Christmas contract working in the retail service team. I was lucky enough to be kept on and from there the rest is history! In May 2021 I joined Julie to carve out a new career path in the world of buying! When I am not working, you'll find me sipping Sangria, dreaming of holidays (I'm partial to the odd trip to Disney World!), and spending time trying to cuddle my cat, Rodney!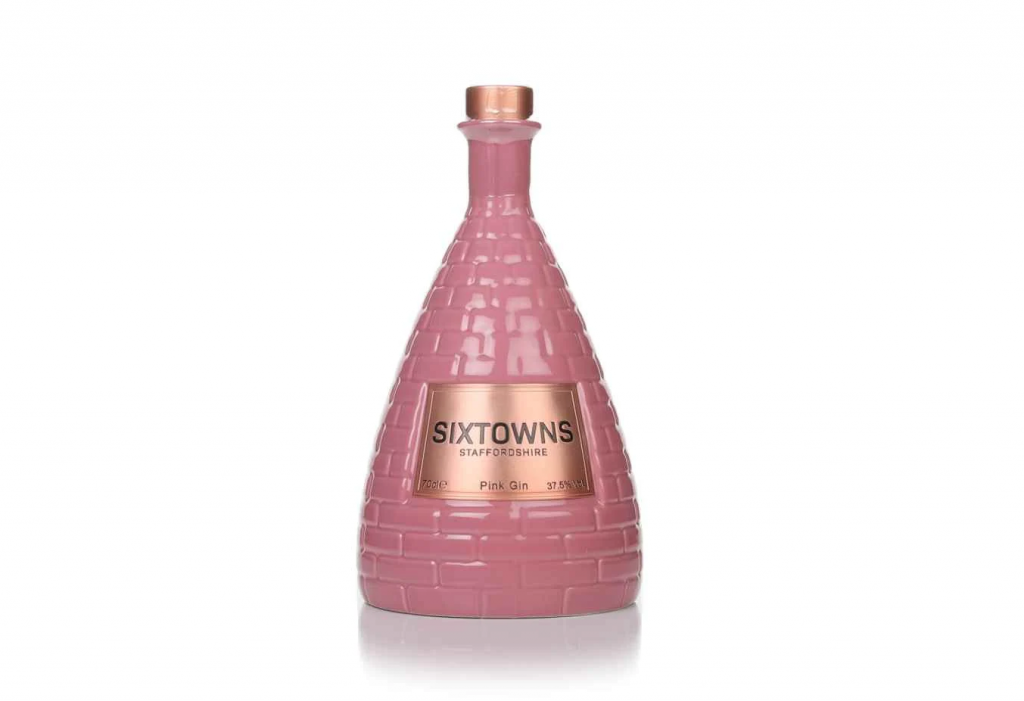 Launched this summer this is the second gin expression and fourth overall release from Sixtowns. Infused with  English rhubarb, citrus fruits, and botanicals comes this wonderfully elegant and subtly sweet pink gin. With notes of fragrant spice, and juniper, combined with layers of sweet, tart, and tangy rhubarb make this a wonderfully fruity and refreshing pink gin. If this wasn't enough to entice you, the gin is presented in a beautiful pink and rose gold ceramic decanter designed by Wade.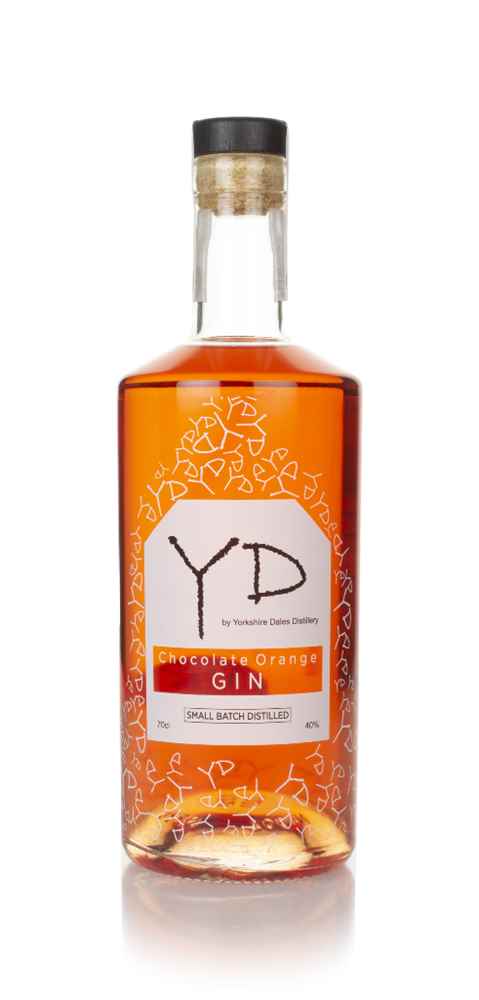 If you're like me you'll love a Terry's Chocolate Orange all year round but at Christmas, this is an essential part of the festivities! For any orange chocolate lovin' fan YD Chocolate Orange Gin is a must. Created by family-run Yorkshire Dales Distillery this chocolate orange gin is everything you want in a bottle and to quote our content writers this truly is a 'hug in a glass'. Citrus and sweet chocolate on the nose. Orange and rich chocolate on the palate, makes for a perfect smooth and delicious warming finish. Add ice, garnish with a slice of orange and serve neat or with a light tonic and you'll never look back.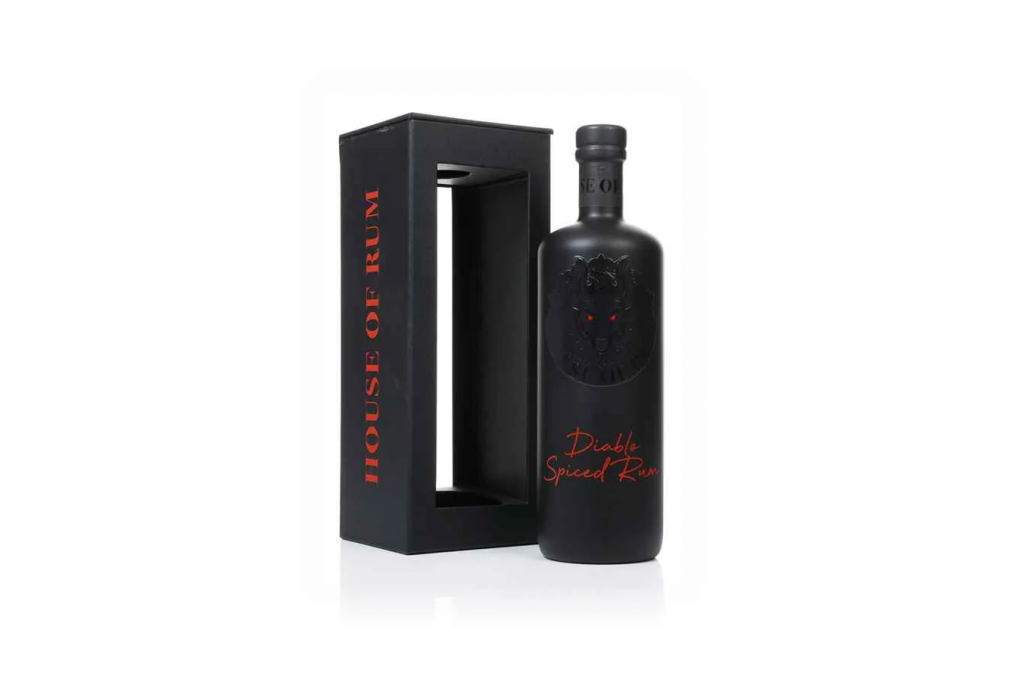 One of four rum expressions from House of Rum, Diablo Spiced is the perfect rum for mixing. Blended with a secret recipe of spices, built upon column-distilled Caribbean sugar cane rum results in a wonderfully sweet and touch of spice taste, golden in colour. Touches of maple, tropical fruits and spice, resulting in a smooth and silky warming finish. Mix with ginger beer or use in a fruit-forward cocktail and dream of white beaches and crystal clear waters.