If you're marking the Day of the Dead, why not honour the departed with one of these incredible Mexican spirits?
Observed on 2 November each year, traditional Latin American celebration Día de los Muertos dates back some 3,000 years and was first instigated by the Aztec people (who thoroughly enjoyed knocking back Tequila's fermented predecessor pulque, FYI). Magical and macabre in equal measure, the cultural and religious holiday represents an opportunity to remember (and, depending on how superstitious you are, reconnect with) dead relatives and friends.
The celebrations centre on family gatherings around graves of the deceased – or often, altars in the home – which are decorated with candles, flowers, ceramic skulls, colourful ribbons, and continue with processions, live music, street food and the like. Sugar skulls and skeletons feature highly throughout, with the so-called grand dame of death, Calvera Catrina, at the epicentre, so at least picking an outfit is easy.
Every widely-celebrated public holiday worth its salt (not a Tequila pun) involves sharing food and clinking drinks, and Day of the Dead is certainly no exception to that rule – tamales, mole, and pan de muerto (bread of the dead) are all passed round. With this in mind, we've compiled a little list of agave sippers to get you in the mood.
El Jimador Reposado Day of the Dead Tequila
El Jimador Day of the Dead Tequila
Available in both Blanco and Reposado expressions, this rather colourful limited edition bottling is adorned with a dapper skeleton couple. Yes, one is playing a guitar. The vibrant illustration is by an American artist named David Lozeau, who is known for his expressive painting style: think Wild West meets Day of the Dead. The liquid inside is equally impressive – El Jimador's Reposado edition is, apparently, Mexico's best-selling Tequila – making it the perfect party bottle to toast la calaca (death personified). ¡Salud!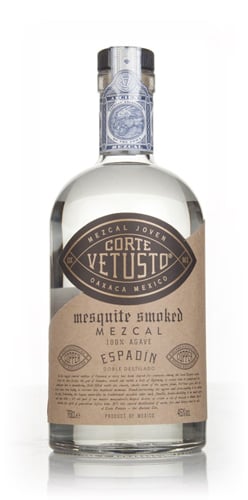 Corte Vetusto Espadín Mezcal
Corte Vetusto Espadín Mezcal
When the brand launched earlier this year, it set out to become a "genuine sipping alternative to single malt whisky" – and upon tasting it, you can see why. Crafted under the experienced eye of fourth generation master distiller Juan Carlos Gonzalez Diaz, the brand's weighty Espadín mezcal is a creamy, meaty, smoky treat with a mineral, vegetal oak finish that would more than appeal to die-hard Islay drammers. One for a la iluminación (a candlelit ceremony to guide the spirits of the dead folk back to their graves) perhaps.

Hacienda de Chihuahua Sotol Silver
Hacienda de Chihuahua Sotol Silver
If you're not familiar with sotol already, it's well worth getting to know this bartender favourite – and the Silver expression from leading producer Hacienda de Chihuahua is a great place to start. Crisp, grassy and earthy in profile, Sotol is distilled from the wild dasylirion wheeleri, or 'desert spoon', plant which takes 15 years to reach maturity (not unlike humans, really. Though a case could be argued against that). While the production process is similar to its popular agave cousins, it takes an entire plant to make just one bottle, so the stuff's pretty precious.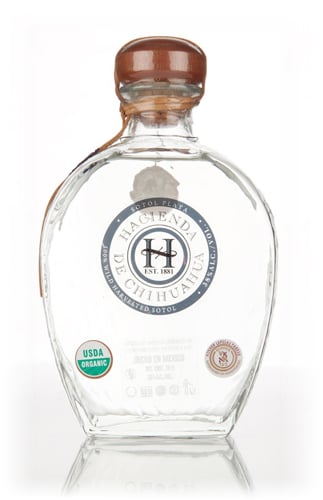 La Venenosa Raicilla Sierra Occidental de Jalisco
La Venenosa Raicilla Sierra Occidental de Jalisco
And while you're getting to grips with sotol, why not throw raicilla in the mix? Once sipped by Mexico's ancient indigenous people, this sweeter, softer agave spirit could be considered Tequila's grandfather. Until La Venenosa came on the scene, raicilla was predominantly produced and sold as a moonshine, which might explain why it's still relatively unheard of outside of Mexico. Located in the village of Mascota, 1,500 metres above sea level in the Sierra Madre Occidental mountains, the distillery uses Maximiliana agave to create its fruity, tropical-tasting raicilla.