Like keeping your finger on the garnish? As Bacardi Brown-Forman Brands' bartender education roadshow Jigger, Beaker, Glass approaches the final leg of its UK-wide tour, Shervene Shahbazkhani shares four cocktail trends to look out for now…
London has earned its place as one of the cocktail capitals of the world, but if you're seeking a tastemaker outside of the M25, you need to be a little more discerning. While there are plenty of cracking bars elsewhere in the UK (that aren't celebrated enough), by and large, the majority are still playing contemporary cocktail catch-up.
"In other cities, these trends are completely brand new," says Shahbazkhani, head of brand advocacy UK at BBFB. "Some have just started to get an ice programme, where you're sourcing from good ice companies and there's clear block ice that bars were doing in London five years ago. We thought it would be really great to share our insight with the rest of the country."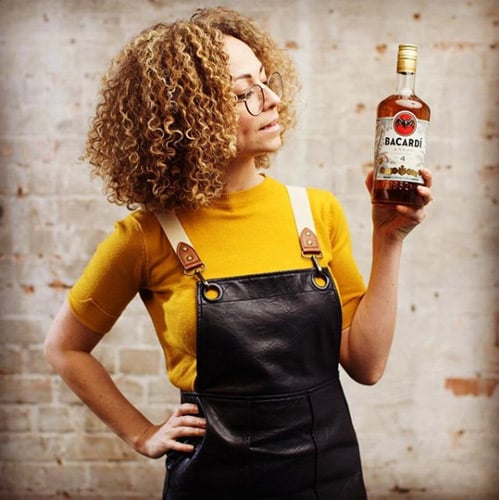 Shervene Shahbazkhani!
Enter UK-wide bartender training and education roadshow Jigger Beaker Glass. This year, bartending heavyweights from the likes of Artesian, Super Lyan, Coupette, Scarfes Bar and more shared their know-how with bartenders further afield via a series of live panel discussions.
While the capital remains more competitive than in neighbouring cities and beyond (a number of London bartenders have PR agents, for example), there are more opportunities to learn and grow than staff in top venues were afforded 10 years ago.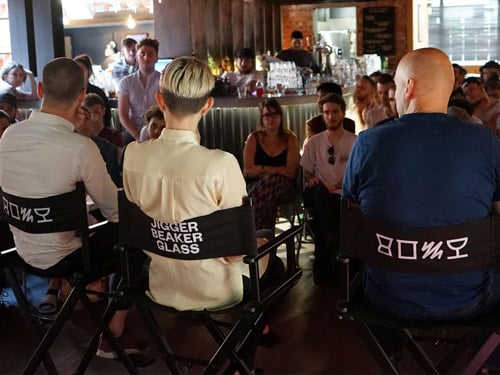 Cocktail learnin' happenin' at Jigger Beaker Glass
"The bartending community has got a lot closer because of social media," Shahbazkhani says. "It used to be a little bit more cut throat, but it's still fierce in the way that you have to want to be really good at what you do to progress. These days bartenders are more savvy about what they need to do to support themselves."
Staying ahead of the curve is imperative, and, as with any industry, trends are cyclical. Much like double denim and vinyl records, if a cocktail was considered a little bit cheesy or naff, it's probably cool now. Not every trend has made a comeback, FYI. Frosted tips = no.
The Piña Colada however, is another story. "A couple of years ago, bartenders were literally disgusted that I would order one," Shahbazkhani says. "Now there's a huge Colada comeback. It's gone from kitsch to cool."
Here, Shahbazkhani shares four key trends that are heading up the cocktail scene right now. Memorise them and impress your posse at the pub. But don't say 'posse', because it's still really uncool.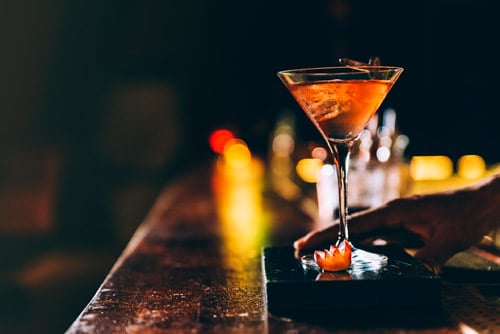 Complex serves
'Complexity' is huge in London, says Shahbazkhani, pointing to the likes of Scout, Three Sheets, and Coupette. "What they've done is super-interesting, and it's a huge shift away from where we've been. If we look at the style of drinks that came out of the Artesian and Nightjar over the last five years, they're all really theatrical, over the top garnishes, loads of ingredients," she explains. "Now drinks are super simple and really clean in their appearance – highballs with minimal garnishes – but if you read the flavours there's so much complexity." This can be achieved in two ways, Shahbazkhani adds. By using really complex flavours in simple ways, or by using scientific techniques to create complex flavours.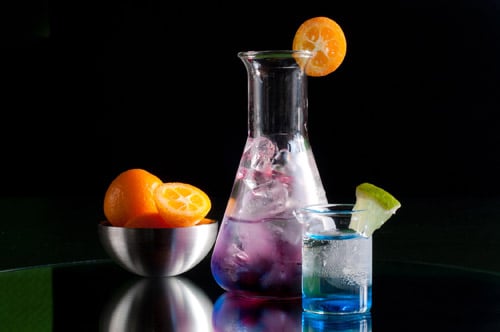 Scientific techniques and anti-science
"People are becoming a lot more knowledgeable in how to apply scientific methods – whether they're redistilling flavours using a Rotovap, or clarifying tomato juice so it comes out clear," explains Shahbazkhani. Thanks to the likes of bartender laboratory Crucible, designed as a co-working space for London's inventive minds, there's plenty of opportunity to practice. But equally, others in the city are using readily available tools to create depth of flavour. "There are two sides of the spectrum," she observes. "You've got bars like Scarfes Bar, where Greg Almeida is redistilling earth and making like really earthy flavours for drinks, and then you've got Chris Moore at Coupette, who is filtering through a coffee filter."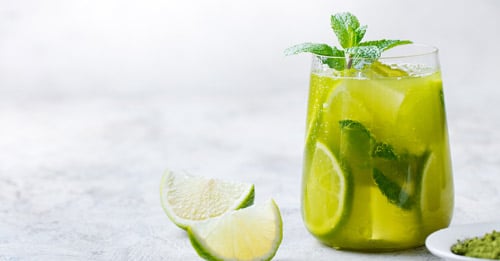 Sustainability and wellness
"People are drinking less and exercising more," says Shahbazkhani. "We're seeing that now translating in the way that people drink." The low-abv style drink will continue to grow, she predicts, and aperitivo hour will continue to dominate menus. Ultimately, we're all taking care of ourselves – and the planet – a little bit better. "Bars are challenging themselves to make sure that have a sustainable approach," she says. "If they're using pineapple in one drink, it's applied to three other drinks too. If they're using straws, they're biodegradable straws. They're making cordials and syrups out of the citrus they don't use."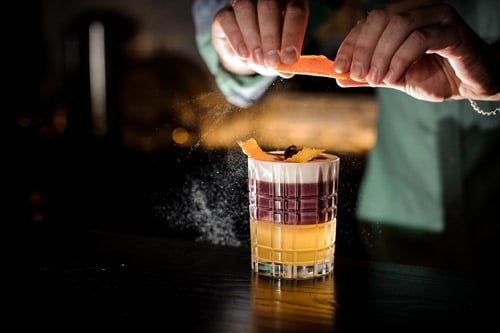 Challenging flavours
You only have to look at the resurgence of the Negroni and emergence of the Aperol Spritz to recognise that our collective palates are changing. It used to be a bartender's drink, says Shahbazkhani. Now we're warming to bold, brave (and bitter!) flavours. "Look at the coffee trend, or kale, or green juices, or even IPAs," she explains. "These are all super-bold. I think that more out-there flavour trends will be a bit more easily received than they might've been five years ago."
There you go. Wherever you are in the world, you know what to drink now.