It's finally here. Yes, folks, Joel Harrison and Neil Ridley have raised the anchor and set sail to release the third instalment in their A-Z of whiskies series. This time, they took to the high seas (or high rails?) to celebrate their first crack at creating a blend. And what a blend it was! It stands up to water, cocktails, and rush-hour traffic on the London Circle Line.
Our journey began with an introduction by two salty dogs, dressed to the nines in seafaring garb and presenting us with a fractured history of the London tube. Were there sea shanties, you ask? But of course!
What do you do with a drunken sailor?
We were each of us handed a ticket to board the tube for our voyage across London. It is a bit curious that the Circle Line resembles a yellow bottle. Or is it…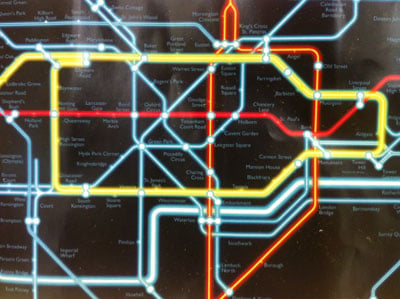 It's making me thirsty…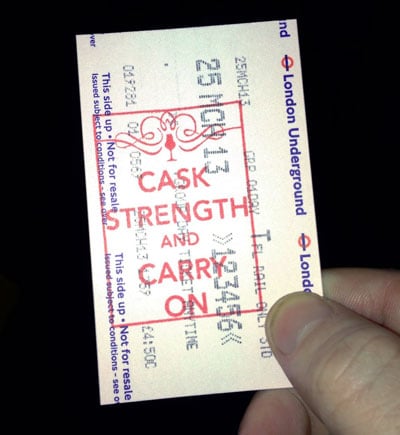 All aboard…
Neil and Joel took turns regaling us with the *history of each tube station as we rode through them, from Edgware Road to Farringdon. Apparently King's Cross St Pancras was once the site of massive peat bogs where children were forced to work for long hours cutting peat to dry barley. Who knew?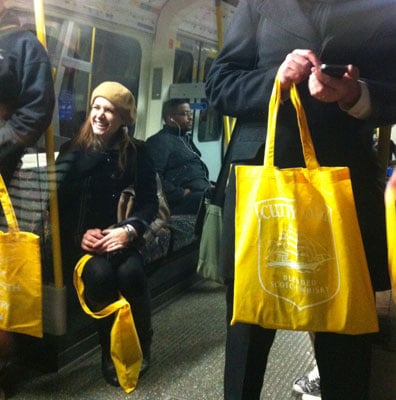 The chap in the headphones is unphased.
Many onlookers were delighted ("lost their wits" was a phrase used) by the sight of Neil Ridley in a sou'wester (apparently quite fashionable in Shoreditch) when we were hit by a sudden storm. The train was tossed by rough rails, and we held on for dear life.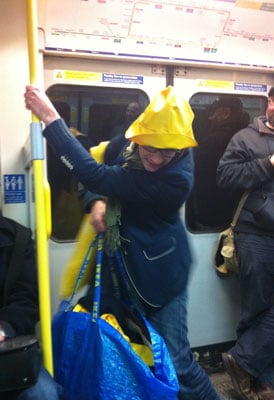 The tiny ship was tossed!
We arrived quite dry (see what I did there?), yearning for a taste of the new blend, and our captains piled us into a trio of waiting taxis to whisk us away to that cosy and cutting-edge cocktail bar, Casita! Kirsteen Campbell (Master Blender at Cutty Sark), who massively helped Joel and Neil in making their blend was awaiting our arrival as were some delicious drams and cocktails.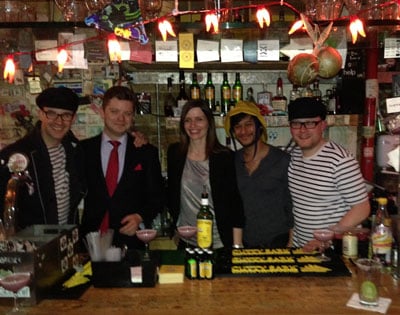 The sou'wester look is popular in East London.
Here are my tasting notes from the night:
Nose: Some sweetness, but more citrus. Cream, but without sugar or vanilla. Lemon meringue pie.
Palate: The faintest lift of smoke, but really only a suggestion. Mostly sweetness like Demerara, and golden raisins.
Finish: Tasty and a bit peppery due to the strength (UK 90 proof!).
Overall: A corker! Great in a cocktail but easy drinking neat. Great value.
After one or two tasty drams, and perhaps a mule for good measure, some of us headed home on the train (that very same yellow bottle) across London, but not without a beautiful parting gift, hand-dipped in yellow wax by the Captain himself.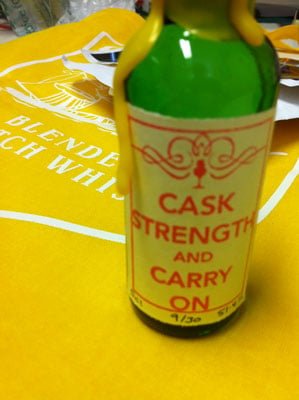 The yellow bag is for hi-vis purposes.
The good news is that you can now buy a full bottle from our site. The first lucky 100 get their very own Caskstrength and Carry On yellow carrier bag as well as a limited print of "The Daily Cargo", a newspaper with loads of fun stuff including some compromising photos of Neil and Joel. Every newspaper needs a guilty pleasure section.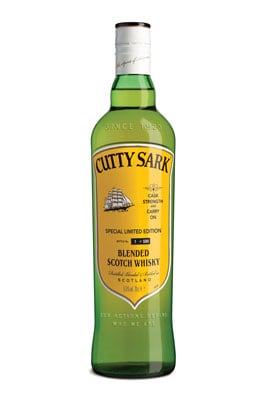 Caskstrength and Carry On (Cutty Sark) – 51.40% – £34.95
*and by history, we mean hilarious and very false stories