Welcome to the second edition of The Nightcap: a weekly bulletin to ensure you're on top of the latest goings-on from the world of drinks!
Once again we bring to you, the good people, an overview of any news, features and MoM updates from this brilliant and treasured industry of ours that we didn't get a chance to cover in an individual post, all lovingly crammed into one bite-size blog to be enjoyed as you get ready for the weekend.
Today, we have a distillery opening that's brought a local community together for what is surely the greatest of causes, an Islay invasion into the UK, the low-down on the first female coppersmith, a tipple made from tofu, a plea for the Croatian craft cause, a way to jam to a Jutland jukebox and the sassy, bourbon-pouring voice assistant you'll suddenly realise you need in your life, right now.
So, without further ado, we present The Nightcap!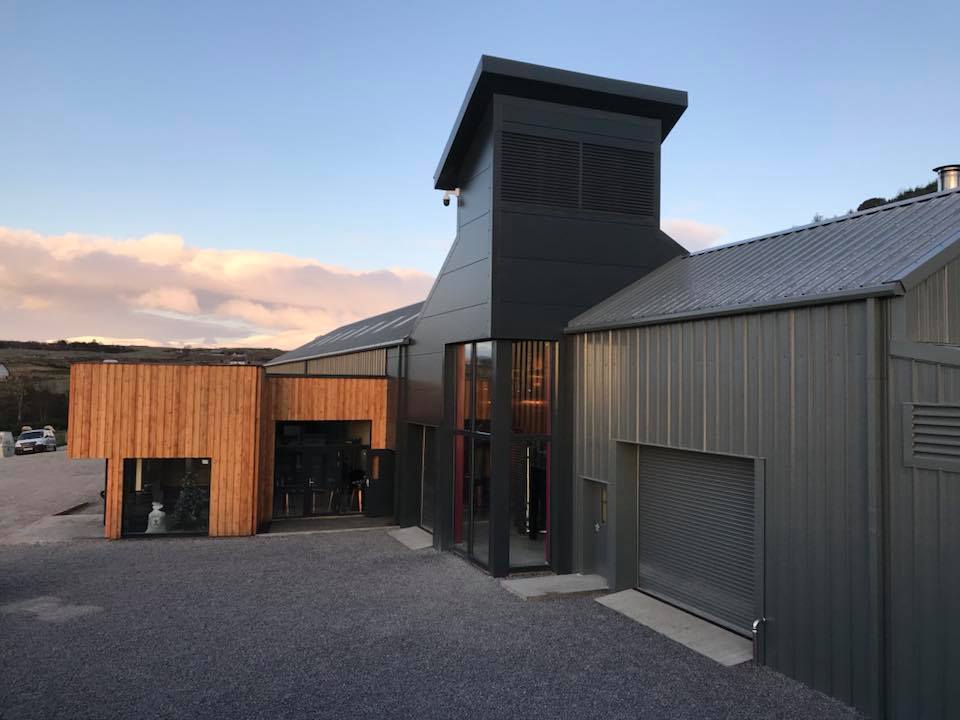 Beautiful, isn't it?
GlenWyvis Distillery is now officially open for business!
The backers of the 100% community-owned GlenWyvis Distillery in Dingwall enjoyed a historic St Andrew's Day as it officially opened its doors for the first time! The grand unveiling followed a two-year push that featured two crowdfunding campaigns. The launch was attended by some of the more than 3,000 GlenWyvis Distillery Community Benefit Society stakeholders, and one lucky individual was selected by ballot to 'cut the tape' in the still house to mark the occasion.
It is the culmination of a £3.8 million project that local farmer John McKenzie began in 2015, seeking to bring back whisky distilling to the area after a 90-year gap. He commented on the occasion: "From the outset we have envisaged the project as much more than a distillery. We recognised this was an opportunity for all social investors to help reinvigorate the town of Dingwall and build on our whisky heritage through community-ownership."
The first community share offer for GlenWyvis Distillery, which is powered entirely by renewable energy, managed to raise more than £2.6 million from over 2,600 investors, with an incredible 15,000 or-so shareholders. Some came from as far afield as Brazil and Australia, but an astounding 63% of them came from the local IV postcode areas.
This isn't the only good news from GlenWyvis this week. Coinciding with the official opening, the newly-appointed master distiller Duncan Tait revealed that he expected to begin distilling whisky by the end of the year, and that distillation of GlenWyvis Gin would return to Dingwall in early 2018.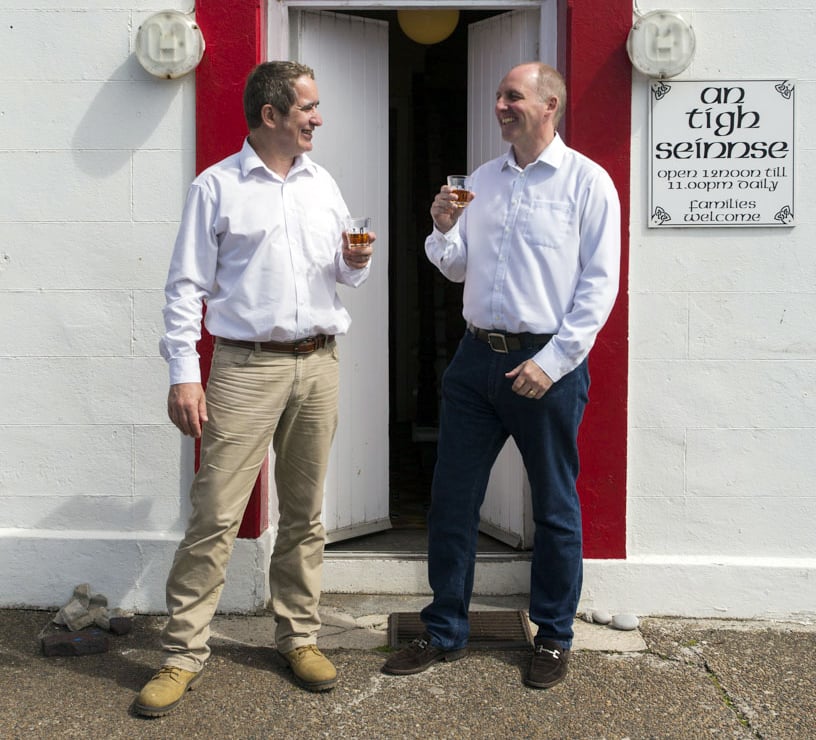 News worth raising a glass over
The Islay Boys announces UK distribution with Emporia Brands
The award-winning The Islay Boys of Scotland and Spirits innovator Emporia Brands have announced that they are joining forces to launch the brand into the UK. The new partnership will be initiated at the Spirit Show in London on 1-2 December, giving both trade and consumers a chance to experience the 2017 IWSC-awarded whisky.
Donald MacKenzie and Mackay Smith, the gentlemen behind The Islay Boys brand, said of the partnership and launch: "We are delighted to be working with the dedicated and professional team at Emporia to help grow our brands in our home market – we love the fact that the chairman of Emporia Brands, James Rackham, was married on Islay, making us all Islay Boys together!"
Of course, you can always buy The Islay Boys distinctive expressions, including; Flatnöse Blended Scotch and Flatnöse Blended Malt, from us if you like!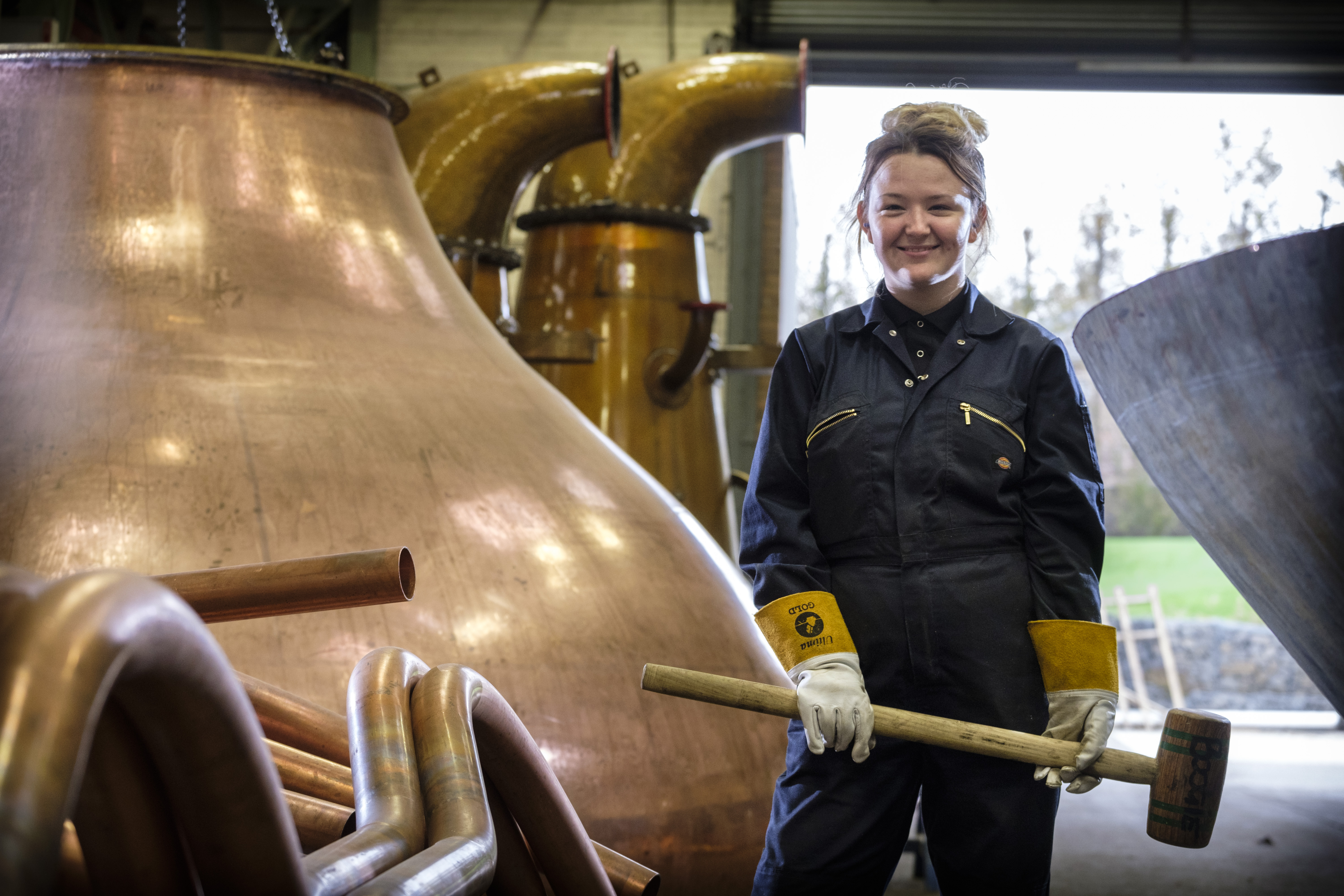 The face of success
Scotland to get first female still-maker
In utterly brilliant news, one of the most traditional of crafts from the wonderful world of whisky will get its first female apprentice.
Rebecca Weir, 18, from Alloa, will be taking up the coppersmith's hammer and torch for Diageo Abercrombie as a first year Modern Apprentice. The training integrates college qualifications with practical experience, and she will learn how to hand-beat copper sheets and weld them into whisky stills, as well as being schooled in state-of-the-art computer-aided design techniques. There are 43 coppersmiths at its site in Alloa – some have more than 40 years' service – so there'll be plenty to learn.
Rebecca, who hopes to have a bright future in the traditionally male-dominated field, said: "I wasn't put off by gender stereotypes – I don't think that should stop anyone from doing what they want to do."
She added: "[It's] really exciting to be part of something which is so important to the whisky industry. I can't wait to get stuck in and learn more about the essential skills needed to build and preserve the stills which produce some of the world's most-loved Scotch whisky."
I'm sure you'll agree this is a very positive first step, hopefully one of many!
Researchers from Singapore have developed the world's first booze made from tofu
In a shocking turn of events, the South China Morning Post has revealed that there are students at university who are actually doing something productive with their time. Associate Professor Liu Shao Quan and PhD student Mr Chua Jian Yong, from the National University of Singapore (NUS), have made a drink they've called 'Sachi' (which means 'bliss'), which is made from the by-product of tofu manufacturing.
Quan and Yong were inspired to establish a way of converting tofu by-product into a made-in-Singapore alcoholic beverage for a couple of reasons. Firstly, it's thought that a tofu-based spirit could be a healthier choice than other alcohol products, because it contains isoflavones, a plant-derived compound said to contribute to bone health, heart health and cancer-prevention. Secondly, while tofu is incredibly popular in Asian culture, its production process often results in an excess of whey which, when discarded as untreated waste, adds to environmental pollution. By finding a use for the byproduct, Quan and Yong have combined a green initiative with the creation of a delightful new tipple, in what, I'm sure you'll agree, is a most noble of cause.
The entire process takes approximately three weeks, and involves soaking and grinding soybeans to make soy milk, followed by coagulating it to form tofu, during which tofu whey is formed. They collect this and give it a pre-treatment (adding sugar and acid, pasteurising the liquid), which is then followed by fermentation and storage.
During a media visit to the NUS lab, Mr Chua told Business Insider that, "Very little research has been done to transform tofu whey into edible food and beverage products. I had previously worked on alcohol fermentation, so I decided to produce an alcoholic beverage using whey. The drink turned out to be tasty, which was a pleasant surprise."
Tasty though it may be, the project is not without its hiccups. The current shelf-life of Sachi is only 4 months when refrigerated, so the researchers are working to try and increase this to six to nine months under normal conditions. They are also looking for industry partners to supply them with tofu whey and aid, but finding a willing supplier has been challenging.
Still, there's plenty to be excited about here, and you've gotta admire the effort – I wasted so much time at university enjoying the delights of some particularly boozy beverages, it never actually occurred to me to make my own. These guys are visionaries, and quite possibly my heroes.
A crowdfunding campaign to help establish the first Croatian craft gin distillery is under way
A team of entrepreneurs, distillers, engineers and gin enthusiasts from Zagreb are hoping you'll be able to taste authentic Croatian craft gin soon. They want to open the first craft gin distillery of its kind in Croatia, and have launched a crowdfunding campaign to acquire the necessary funds.
The team at Luftbremzer Gin Distillery, a name derived from an old word used in Zagreb for a 'man about town'*, were inspired by distinctive Croatian wine cellars. These give visitors the chance to see how products are made and taste a range of samples, all with the benefit of constant staff interaction, and the chance to snap up a bottle of their favourite beverages at the end of the tour. I'm not surprised they were inspired, that sounds absolutely amazing.
In order to achieve this goal, the distillery has teamed up with Dutch manufacturer iStill, which designs, builds and sells distillation, fermentation, and mashing equipment. It has pledged to provide one 100-litre still able to produce around 150 bottles of gin in a single batch, but Luftbremzer Gin Distillery needs additional funds if it is going to achieve its overall goal. So far the campaign has raised over $5,000 of the target $31,000.
*I can't tell you the amount of times I've been called a 'luftbremzer', it's almost too many to count.
Play that funky music Vi-king boy! (sorry)
Highland Park presents #VIKINGSOUL – a tailor-made playlist on Spotify
Aiming to give you something to help you settle into the evenings now the long, dark nights well and truly upon us, Highland Park, inspired by FULL VOLUME, has put together its very own Spotify playlist: #VIKINGSOUL! Songwriter and music producer Saul Davies, best known as a member of the rock band James, curated the effort, having previously collaborated with the Scotch whisky brand on the FULL VOLUME it released earlier this year.
Allow me to introduce you to 'Jim', a voice-activated bourbon-serving machine, and Alexa's cool uncle.
In news that would probably have made more sense coming on 1 April, Jim Beam has announced the creation of a brilliantly baffling bourbon buddy, and possibly the best use of voice-activated home tech you've ever seen.
It's been billed as the "first-ever artificially intelligent decanter", (which is probably fair, because why the hell would anyone have beaten the brand to this category?), and is clearly a parody of the likes of the Amazon Echo and Google Home. It won't be as multi-functional as these products, however. According to the promotional video (above), Jim won't be able to tell you the weather or "call you a cab to Cupertino". Nonetheless, it will encourage you to drink bourbon, even measuring and pouring it for you, and it features the familiar voice of Fred Noe, seventh generation master distiller for the Jim Beam.
The huge Kentucky brand has briefed that the product is available for pre-order at $34.90. I should say at this point that I'm actually not even remotely convinced it's a real thing because, well, just look at it. While it could just be a clever marketing ruse, Jim Beam has created and retailed real products for the express purpose of mocking tech companies before. The wearable Jim Beam Apple-branded shot glasses released last year demonstrates this point (no prizes for guessing who that dig was aimed at).
Real or not, the video attached is well worth a watch, even just to recognise the sheer madness/brilliance of it all, depending on which side of the fence you sit.
That's all folks!
So, that's it for the second edition of The Nightcap! The Nightcap is designed with you in mind, so we'd really love to hear your suggestions and thoughts so far. Please feel free to drop us a note in the comments below!