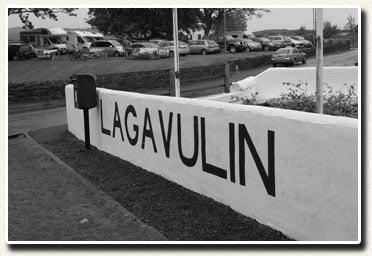 "Nothing can survive in these conditions, it's inhuman."
Our trip to Islay had gotten off to a simply dreadful start. Having driven for many, many hours from home, we thought we'd planned for every eventuality. We had stocked the car with at least twenty bottles of booze, a fine selection of meats, and a small travel humidor. Of course we all had our gentlemanly evening wines, stowed in our suitcases, as well as a modest selection of liqueurs, cocktails and Ron de Jeremy. We felt confident we would be making the most of what was, essentially, a week off.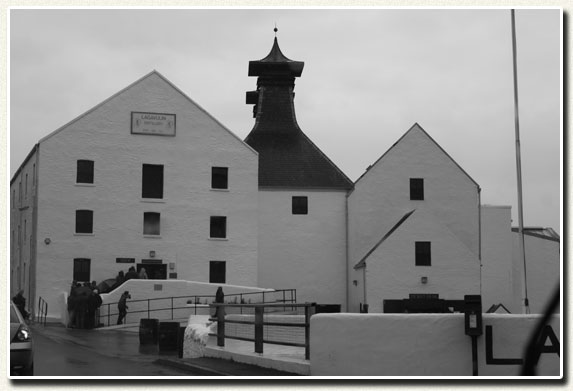 Utter disaster struck on day one. We'd brought a PS3, Call of Duty Black Ops, and the office projector. It didn't work. After fiddling with the blasted thing for a couple of hours, and venturing to a nearby house to see if there were any youths who would be able to fix such devices, we gave up, and resigned ourselves to the fact that there was no internet; mobile phone signal; shops selling DVDs; normal bacon; facilities; landmarks; humans; or hope. We are in the baron wilderness, in the wild; the great unknown.
Oh heavens.
Of course we're not here to simply play on the PS3. We've also brought a good amount of liquor and meat, so we made ourselves Sazeracs and ate Cassoulet, and the world became a slightly better place.
Day One
We took the 0930 ferry to Port Askaig. Conditions were poor.
We arrived at Islay at around midday.
The heavens opened. Conditions had worsened.
We arrived at Lagavulin in the early afternoon, the following occurred:

We queued for the gift shop in the torrential rain, and a biting wind coming off the seafront.
We purchased a couple of bottles of the 2011 Feis Ile Lagavulin.
We took some pictures and went to one of the warehouses for a session called "Nips and Nibbles". This involved a couple of food pairings. Lagavulin 16 with "tablet" (it's fudge), and '94 Distillers Edition with Roquefort. Mmm, nice to have nibbles.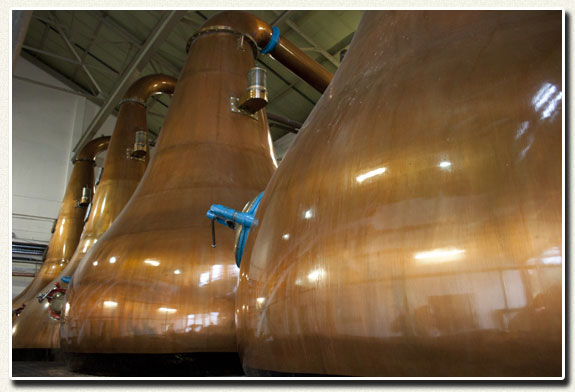 We cracked open a bottle of the festival bottling, in a vain attempt to stave the furious cold and bring some vague semblance of feeling back into our frostbitten appendages.
Lagavulin Feis Ile 2011 (Distilled 1998) 51%
Refill butt (cask 1715), hand selected from Warehourse No.1 by Iain McArthur. Filled on the 23rd February 1998.
Nose: Very slightly peachy, with raspberry and hints of eucalyptus. Toasted oatcakes, aniseed and cold-smoked meats. Maybe just a soupcon of sweaty armpits. In a good way.
Palate: Big and spiced. Chocolate cherries. All those classic Lagavulin notes. Some fenugreek, parsley and, with water, a substantial hit of aniseed.
Finish: Romaine lettuce, but the bit that's slightly too close to the stalk that you don't trim out because you think it'll do you good.
Overall: A fair whisky.
Day Two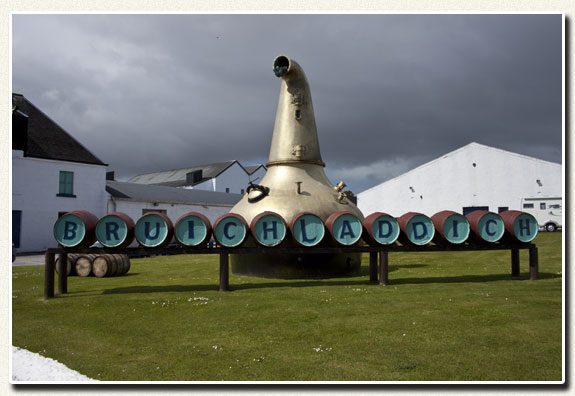 This morning we awoke to blustery winds, deep blue skies and sunshine. We began the day by doing our best to cure the early morning demons (which we achieved with saturated fat-laden fried items and enough caffeine to kill a healthy bear). We then got in the car and drove to Bruichladdich for revelry and bagpipin'. We were greeted with an alarmingly generous measure of Bruichladdich's Rocks, but hey, it's nearly time for elevenses, so why not. Rocks is an adequate whisky; quite sweet, youthful, creamy, salty, fruity. We looked about the place, as evidenced by these images: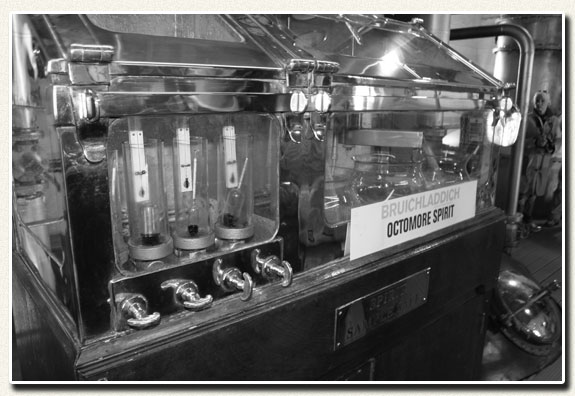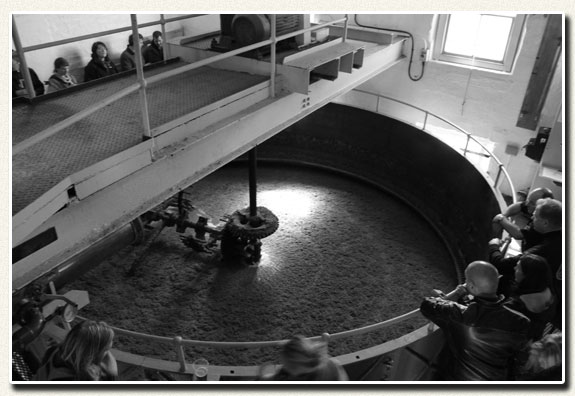 Look how good this photo is: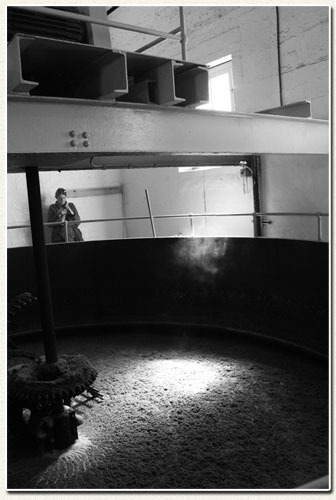 Here's a big still: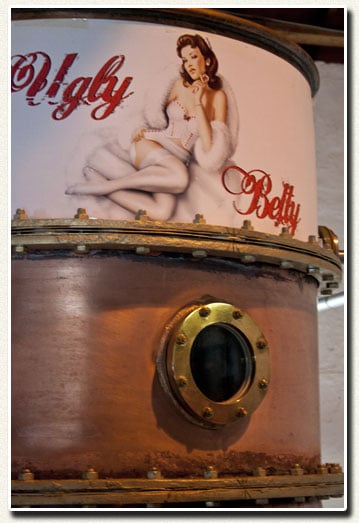 Look at these barrels: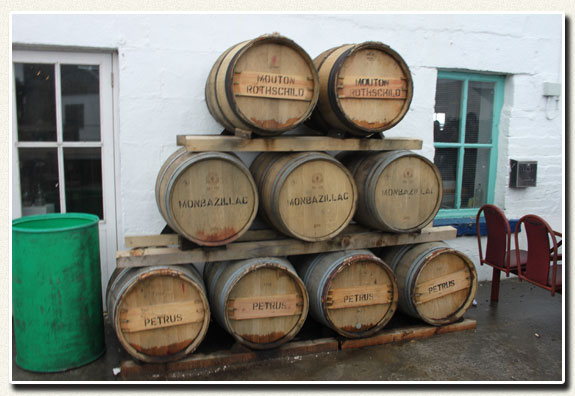 Lunch was a fantastic affair. We had outstandingly fresh langoustines with garlic mayonnaise, delicious local oysters, and Black Rock ale to wash it all down. This was followed by a couple of Murray McDavid drams, including a bourbon cask Glenburgie and a Madeira-finished Glen Spey. We also had the pleasure of trying the alarmingly un-messed-with Festival Bottling from Bruichladdich.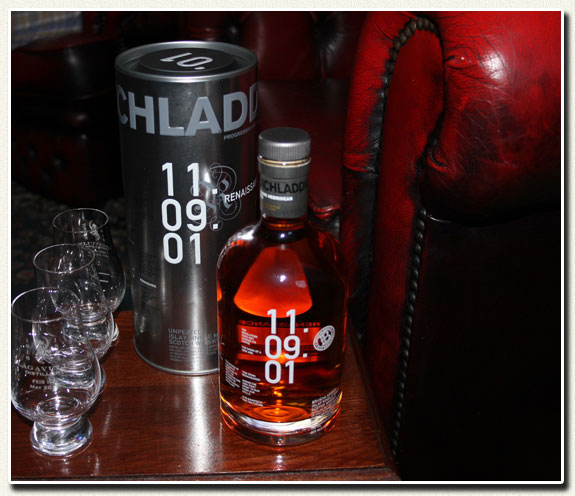 Bruichladdich 2001 Feis Ile Bottling "Renaissance" 46%
9 years old, 100% bourbon cask maturation
Nose: Cheesy puffs and tomato ketchup.
Palate: Strangely seems slightly peaty, even though it is completely unpeated. Barley element to it, new makey.
Finish: Short and cleansing.
Overall: Not as impressive as some of the other things we tried.
We followed this with the distillery-only bottling…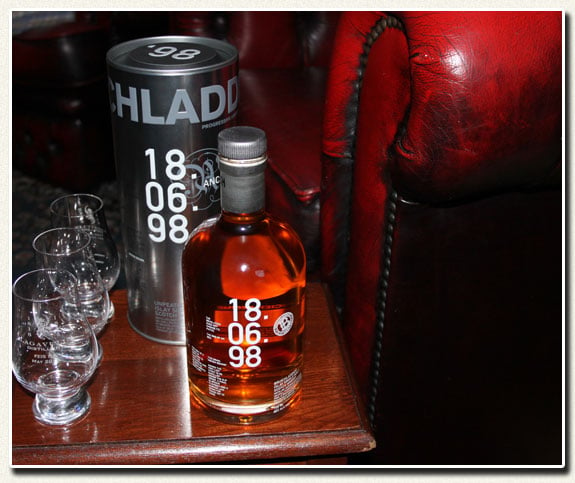 Bruichladdich 12 Year Old 1998 "Ancien Regime" 46%
Nose: Rhubarb and custard candies. Fresh orange and lemon juice. Then it switches to spaghetti and meatball.
Palate: Barley, saltiness, vanilla, slightly sweet, obviously influenced by its maturation (100% bourbon cask). Perhaps a hint of green beans.
Finish: Medium length, slightly astringent.
Overall: Better than the Feis Ile bottling. Overall: not bad.
Then the bagpipers started making a racket, and some linedancers arrived, so we sadly had to leave, lest we scratch out our own eyes. We drove down to the industrial-looking Port Ellen maltings.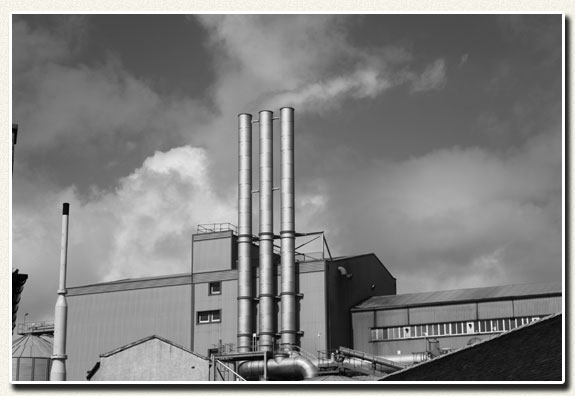 Here's a shot from the shorefront.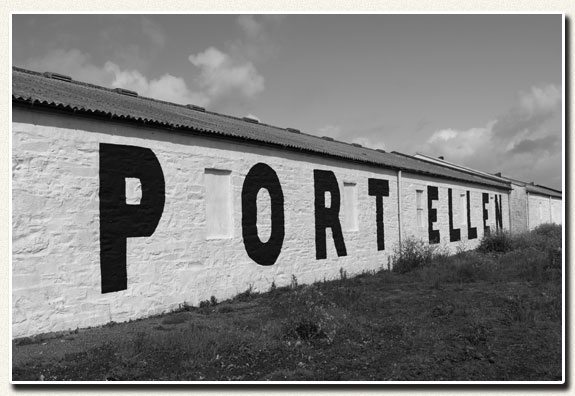 The pagoda roofs: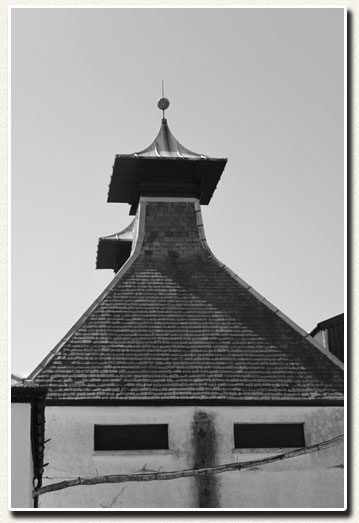 Here's a JCB: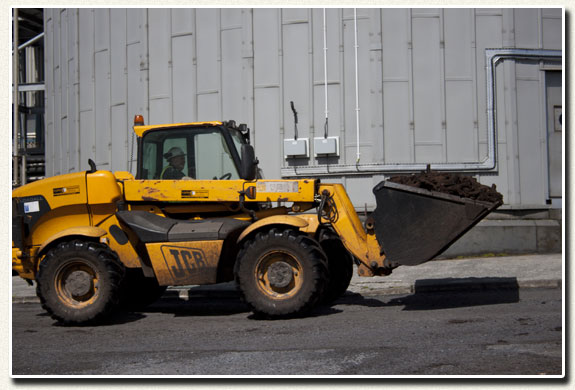 This is a warehouse with peat in it. We stole some of the peat: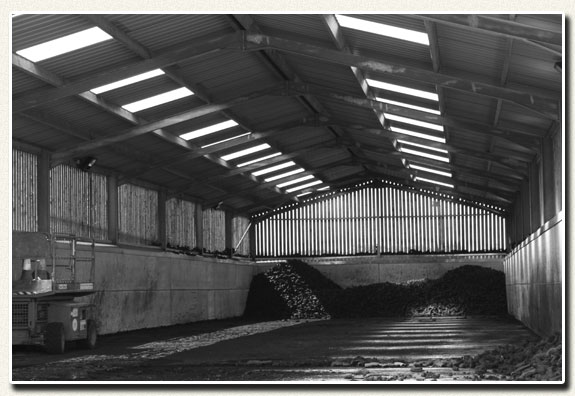 We're currently sampling some Amaretto sours. An Amaretto sour is literally the very finest thing you can ever drink. Check back tomorrow to read about how we get on at the Caol Ila distillery day.
– The Chaps at Master of Malt