Hendrick's Gin producer William Grant & Sons has unveiled The Hendrick's Gin Palace – a £13 million expansion to its site in Girvan said to be a "…playground for experimentation, invention and curiosity".
The new base for Hendrick's Gin not only doubles its capacity to meet demand, but houses an array of habitats for flora, machines and humans alike. This includes a wall garden, a Victorian-inspired palm house, two botanical hot houses, two still houses, a laboratory for master distiller Lesley Grace and a lecture theatre. Oh, and a bar. Obviously.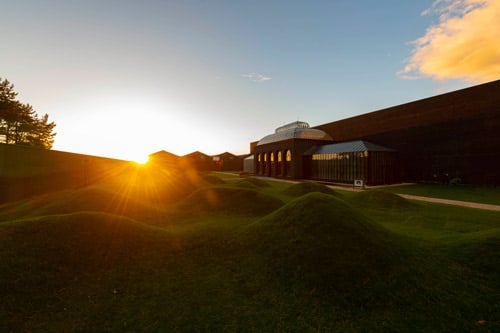 Ah, the rolling hills of Scotland…
On the topic of still houses, the selection of stills used for Hendrick's Gin has grown to six, including four Bennett stills and two Carter Head stills. One of the Bennett stills is the antique copper pot still that dates all the way back to 1860, while the other three are meticulously crafted replicas. All these stills have been in use for almost a year, busily producing Hendrick's Gin.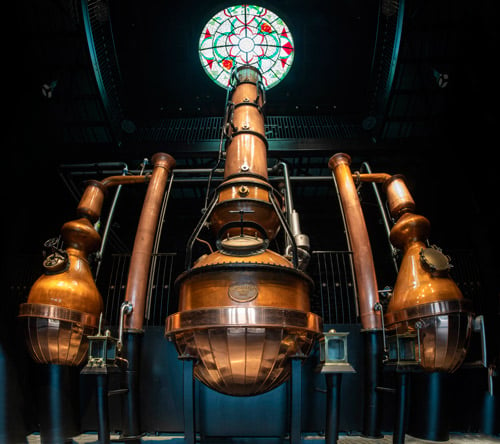 The unashamedly rad antique still
"I've been distilling Hendrick's for almost twenty years and during that time, my team and I have had the opportunity to explore and experiment on a small scale," said master distiller Leslie Grace. "However, I'm thrilled and excited to take full advantage of our wonderful new distillery and begin working on a line of experimental liquids, some of which will hopefully blossom into future releases and potential new expressions of Hendrick's."
Master distiller Leslie Grace busy at work
This is exciting indeed. The Hendrick's Gin range has remained small, with just a few experiments from Grace's lab sneaking out over the years, including last year's extension to the range, Orbium (a "quininated" gin that is apparently what Hendrick's might taste like in a parallel universe). We're hoping the new equipment and habitats for exotic ingredients will result in more variations on the recipe with classic quirky Hendrick's Gin touches intact to appear.