World Exclusive: The Malt That Came in from the Cold
Yesterday, we received a mysterious email from Speyside's own Glenfiddich distillery.
"We're sending you something."
And that was all…
We were bewildered and we felt as though we'd been transported into a thrilling John Le Carré novel. We looked at our black, old-fashioned telephone marked "Russia", expecting that to ring also. But it never did. Possibly because it was a VoIP phone, and even if Russia did call, it would be broken for some reason.
The next day we arrived at Master of Malt HQ early, only to be greeted by a sprightly young delivery man. In his hands he was clutching an unmarked parcel (in the name of romance we'd like you to pretend it wasn't plastered with the words "Parcelforce 24"). We set to unwrapping it, and uncovered an old mahogany box with a combination lock.
What secrets would it hold? What mysteries could it contain?
Well, after a brief break in proceedings to pummel the foolish office boy who dared to say "PIN number", we spent some time trying to guess the code. It wasn't all zeroes; it wasn't 1-2-3 – we were out of ideas!
"Hang on!" We thought, we were once school children and, as such, have a decent knowledge of picking locks. We listened closely to the padlock, and using our incredible safe-breaking skills, we were in. Sorry Glenfiddich, you'll have to secure things better than that!
Before us there lay bottle number 30 from Batch 11 – it was 15 year old Solera Glenfiddich and it was bottled just a couple of weeks ago. They'd also left it at cask strength and the label was hand numbered with black fountain pen.
Clearly there was some kind of game afoot, perhaps a series of clues to be followed, and maybe even a reward! A few of these were sent out to other bloggers. It turns out each of us was given someone else's code to open their padlock, and we had to work out a clue to find out who it was. Following the clue below, we got in touch with CaskStrength.net to ask them for the code for our box!
Well, as always we were models of self-restraint: We opened it and drank it immediately.
Here are our notes…
The Mysterious Glenfiddich 15 Year Old
Nose: A gloriously rich barrage of ripe Pink lady apples, followed by sweet hints of acetone, vanilla and stewed fruits. The orchard fruit and floral nature reminds us a little of Yamazaki 10 and then we're onto sweet nutty notes; first we get Almond Baklavas, then caramelised hazelnuts, and a hint of amaretto.
Palate: A rush of creamy sweetness. It's soft, despite its strength. Very sweet on the palate, with more than a hint of Refreshers (the chews, not the tablet version).
Finish: Long, creamy sweetness. Fruity, floral.
Overall: A delicious, if very sweet whisky.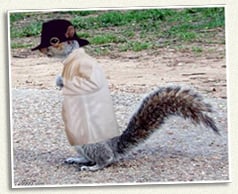 You're probably all wondering what this cloak and dagger, secret squirrel excitement is all in aid of. Well, Glenfiddich have launched a new online warehouse! It's full of historic tales of whisky past and you'll love it!
Keep watching this space, and we'll update you with the full scoop. Until then you can check out Glenfiddich Explorers here – http://www.glenfiddichexplorers.co.uk/.
– The Chaps at Master of Malt –