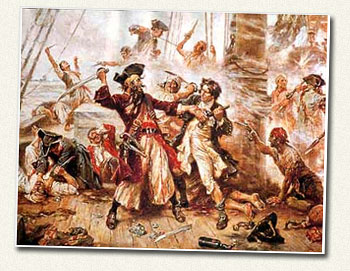 That's right folks; Professor Cornelius Ampleforth has done it again! After the superb reception Bathtub Gin and the fabulous Proprietary Barley Spirit Drink received, he's moved onto the spiced rum market for his latest stunner!
The Professor's newest concoction is loosely based on the kind of rich, warming blends enjoyed by the seafaring fraternity of yesteryear (roughly "some" hundred years ago). It couldn't have been better-timed either, as the mercury is quickly dropping and nothing warms the cockles (and indeed other appendages) like a hearty spiced rum! We are thrilled to present to you…
Because stuff that has an exclamation mark in the name is cool.
This instalment saw the 'madcap' Professor journeying to the Caribbean, where he sourced a whip-stonking blend of finest high proof Caribbean rum. Knowing that vanilla and oranges are amongst the very best flavourings in this place we call… er …earth, the lovably-eccentric Professor took a decadent quantity of creamy, sweet Madagascan vanilla, and a generous helping of orange rind. To this sweet, zesty core, cinnamon, cloves and just a hint of cardamom were added, following a secret recipe.
Naturally, as soon as we caught wind of Rumbullion! we tracked down Professor Cornelius Ampleforth to his super-secret underground lair (just of the M4 near Swindon) where he gave us this revealing quote: 'Bugger off, I don't do interviews.' He truly is an enigmatic genius.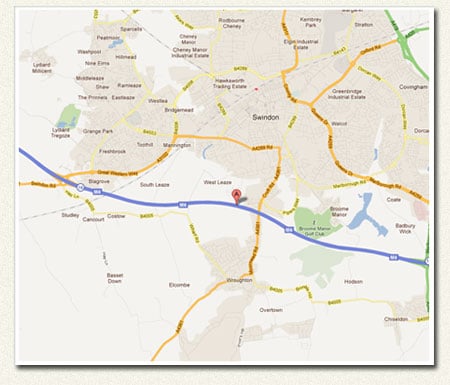 If you reach junction 15 you've gone too far…
Before he had his hounds escort us off the premises, however, we were able to snatch a bottle of Rumbullion! and we can now report our findings: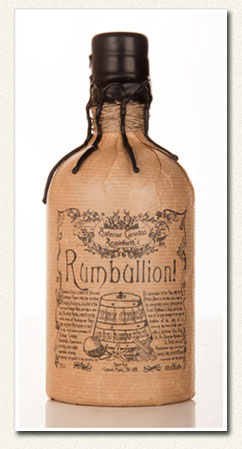 Nose: A fabulously decadent nose of intense, sweet vanilla and flamed orange zest. The cardamom makes itself known by offering up an evocative suggestion of old-fashioned cola, and to this the cloves bring out a deep, dark complexity. Yet more sweetness comes from the juicy, fresh cinnamon, which melds beautifully with a core of the essential oils of Seville orange peel.
Palate: At once a fabulous mix of thick cut bitter orange marmalade and tingling, zinging spices. Hints of Manuka honey and mouth-watering cinnamon form its heart, with molasses, candy floss, toffee apples, crème brûlée and clove-studded oranges.
Finish: A long finish, with tongue-prickling spices, and a stunning degree of freshness as the cinnamon, orange and creamy, sweet vanilla coat the palate for minutes.
Overall: Rich and profoundly intense, this is a rum to see you through the coldest months.
Just like the other fine spirits in Professor Cornelius Ampleforth's arsenal, each bottle comes wrapped with brown paper and twine, before being dipped in black sealing wax. The labels proudly boast their maritime influences with a hand-drawn illustration of a Naval grog tub emblazoned with the words: 'The Queen, God Bless Her'.
You can purchase of a bottle of Rumbullion! for £32.95, and we thoroughly recommend you try it over ice with a squeeze of fresh lime.
Mike.