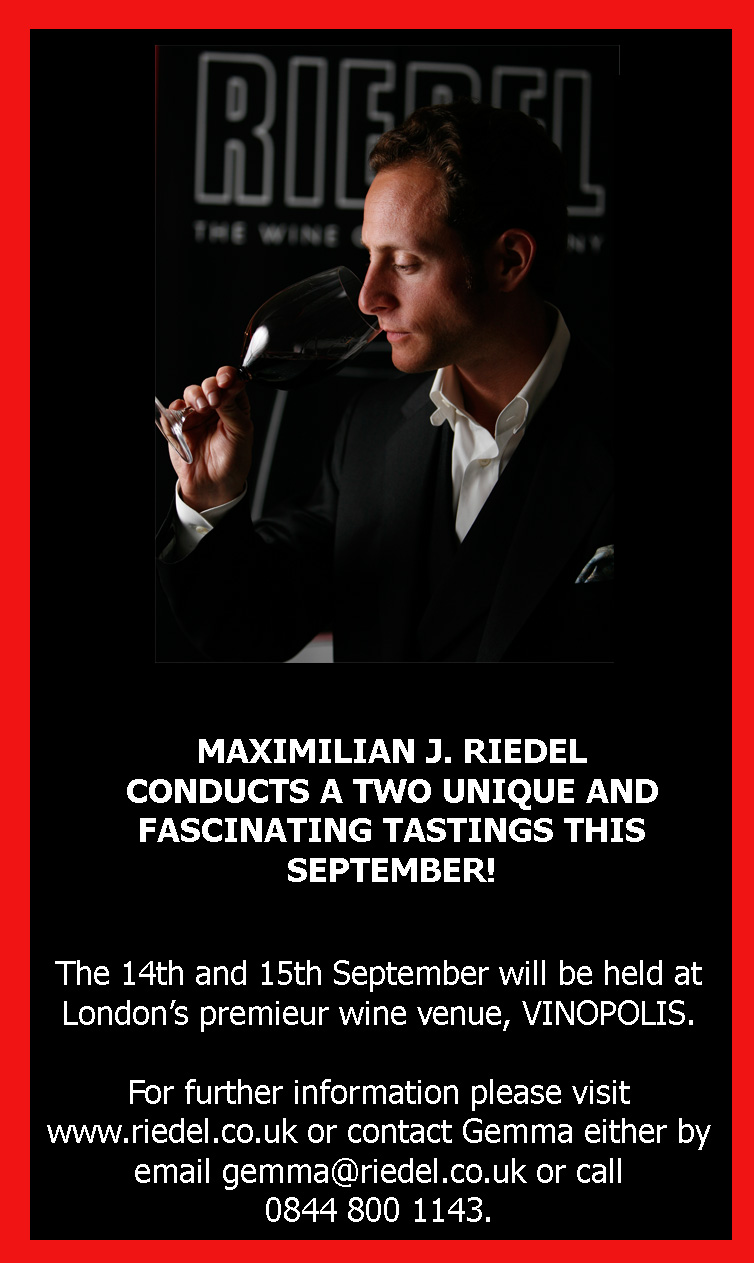 For a long time now, we here at Master of Malt have been boring anyone who cares to listen senseless about the importance of good quality glassware (both for whisky and other drinks). We're also (as you may have noticed) more than a little pernickety about detail, and like to do things 'properly'.
It's very heartening therefore, to find another company who are as obsessive about quality, and even more heartening to find out that they're going to be running a tasting masterclass open to the general public (previously we've only encountered the team from Riedel at trade events).
For those of you who don't know about Riedel, they are a company that make glassware (primarily wine glasses, but some for spirits and whisky too – more on that later in the year) to a standard that has to be seen to be believed. Riedel manufacture dozens and dozens of wine-glass varieties, all of which are tailored specifically to a particular region or grape varietal and painstakingly engineered to deliver the perfect size, shape and even angle of palette delivery for each individual style of wine.
The effects of this on the drinking experience have to be experienced to be believed, and we'd heartily recommend that you book a place on the tastings happening on 14th and 15th September at London's Vinopolis, or the 17th in the Convention Centre, Dublin. The £60 ticket price includes a set of glasses to take away worth £100. Great value for what will surely be an excellent evening, and if any of you decide to book for the 14th, we'll see you there!
– The Chaps at Master of Malt –