24 drams of Christmas continues with a trip to Barbados, not literally sadly, only in the glass. Still, it's a lovely drop of rum, Plantation XO 20th Anniversary!
The internet has its plus sides and minuses,  but it doesn't half take the sting out of shopping for relatives. I am old enough to remember the traditional Christmas Eve dash around Waterstones, Woolworths, and Oddbins. Yes, I think auntie Joan would like a coffee table book about the cheeses of Switzerland, either that or a novelty telephone shaped like a banana. 
Now you can just go online and buy a load of old crap. That's progress for you. But not, of course, if you're shopping for a drinks lover because you're in the right place for great bottles. Seamless transition there. Like Plantation XO 20th Anniversary which is behind the second door of our virtual advent calendar. It's also in Drinks by the Dram's magnificent Rum Advent Calendar – it's not too late to buy one and play catch up.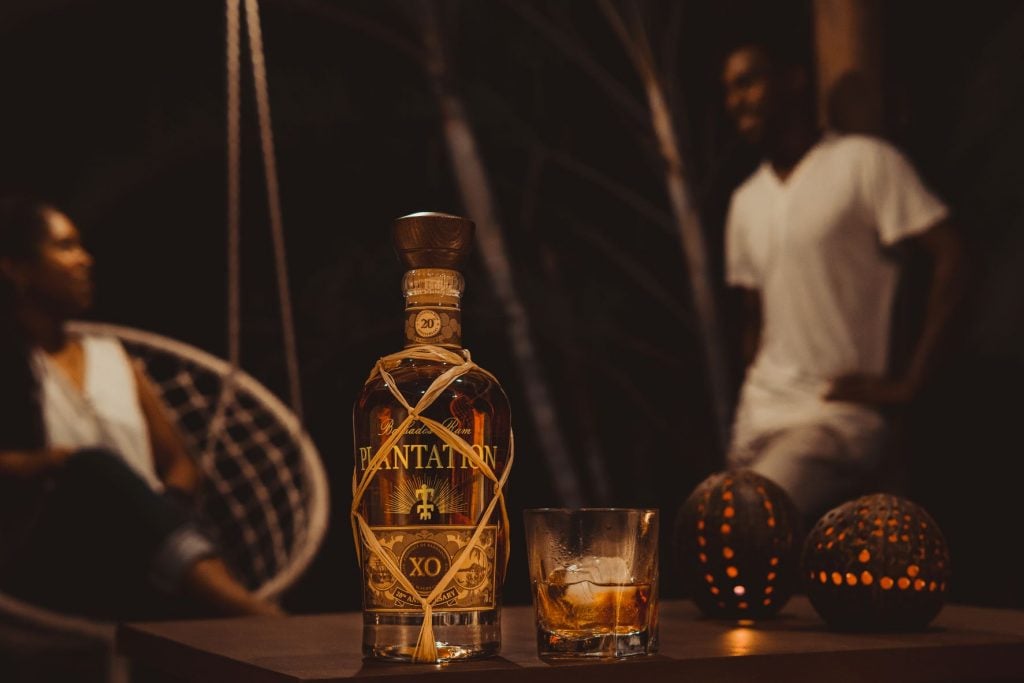 A rum with a Cognac twist
Plantation XO 20th Anniversary comes from the West Indies Rum Distillery in Barbados. You might not have heard of it, but you've probably drunk something distilled there like Cockspur Five Star and Malibu. Plantation XO 20th Anniversary, however, is an entirely different proposition. It's made from a blend of heavy pot and lighter column still spirits. These are then aged in ex-bourbon casks and then comes the unusual bit.
Plantation is owned by Maison Ferrand, the Cognac house, so the team ship the bourbon-aged rum to France and mature it a while longer in old Cognac casks. According to Ferrand supremo Alexandre Gabriel, this was a traditional practice in the old days of rum. As well as being a drinks maker par excellence, Gabriel is also something of a booze historian, always digging into dusty old ledgers to see how rum and Cognac were made in the past. 
That extra ageing adds a layer of French oak complexity to what is already a delicious rum. It's then sweetened with a little aged sugar syrup – just as they do in Cognac.  Here's what we thought of it:
Tasting note for Plantation XO 20th Anniversary
Nose: Hints of spicy oak on the nose, with guava, a little desiccated coconut, and dried banana. Buttery.
Palate: Spiced, creamy palate entry, with sweet vanilla notes and caramel. Oaky spices.
Finish: Caramel. Toasted oak.
It makes a fine sipping rum, just as it is, or on the rocks but I think it's even better in a cocktail like a Mai Tai. Oh, and it comes in a snazzy-looking decanter so it would make a great present for auntie Joan. Much better than a comedy telephone.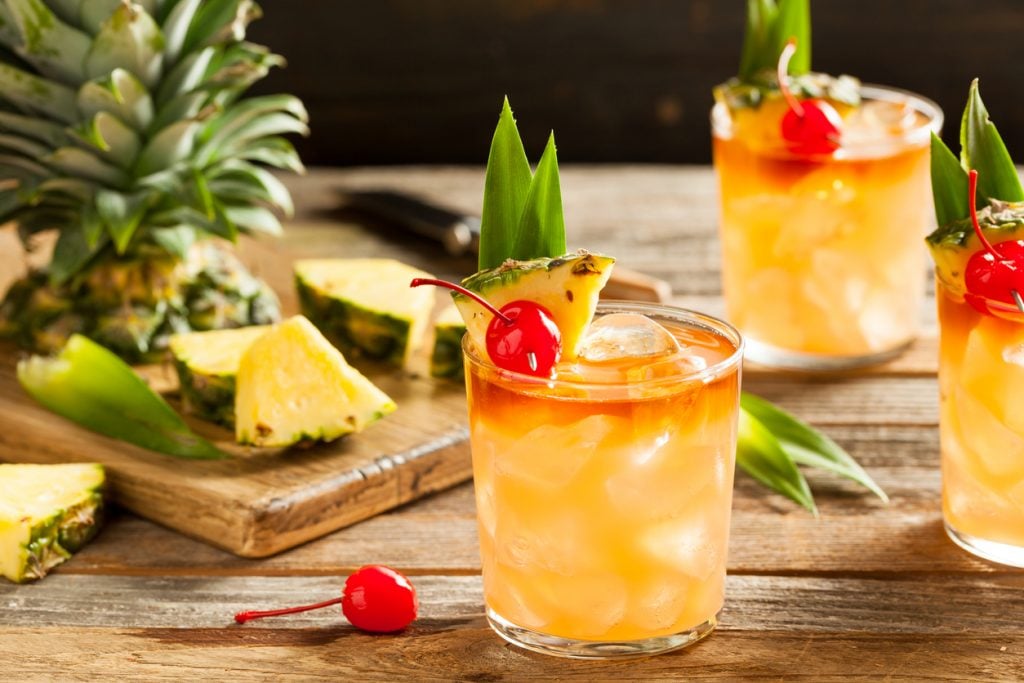 How to make a Mai Tai
40ml Plantation XO 20th Anniversary
25ml lime juice
10ml orgeat syrup
10ml orange Curaçao
Shake the ingredients with ice until a frost forms on the outside of the shaker. Fill a tiki cup (or Old Fashioned glass) with ice cubes and strain the mixture over. Garnish with a lime quarter and a sprig of mint. 
We'll be back tomorrow with another advent dram. Cheers!