Whether you have a certain spirit that you know you love above all others, or you want to jump in at the deep end of flavour discovery of a new tipple, we've rounded up a few awesome specialist bars that are pros in specific spirits!
They say variety is the spice of life, but on the flipside, there's also the conundrum of being the jack of all trades and master of none. Well, these bars are each the master of one chosen spirit. In the words of Wham!, if you're gonna do it, do it right.
When it's safe to go back out to all the wonderful places the world has to offer, make sure you have this list to hand to guide you through the glorious world of spirits!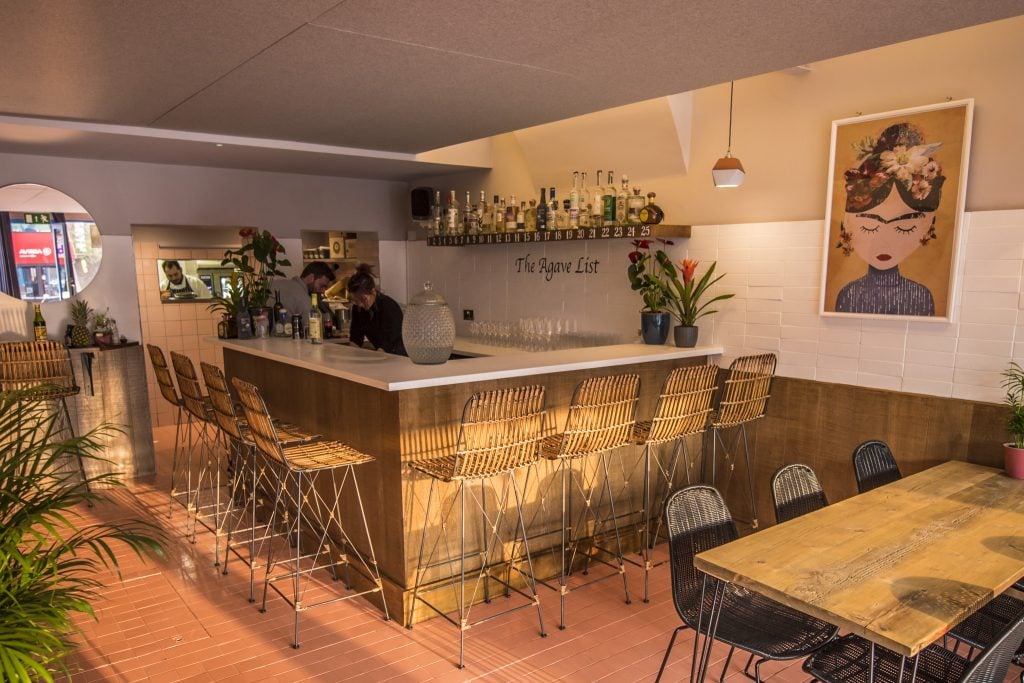 Hacha
What? Agave spirits
Where? London
Tequila and mezcal line the back bar of Hacha over in East London, which is also home to the legendary Mirror Margarita. Trust me, forget about any misgivings you've had about Tequila in the past, it's like no other Margarita you've tried before. There's a selection of 25 spirits behind the bar, and while you may have been expecting that number to be higher, when a bottle is finished a new one takes its place. Now you'll never get bored of the same old choices! What's pretty cool about this place is that owner Deano Moncrieffe (who was previously a Diageo Tequila ambassador) pairs different nibbles with the ever-changing selection of agave spirits. Some come with Monster Munch, others come with Toblerone. It's all-round awesome.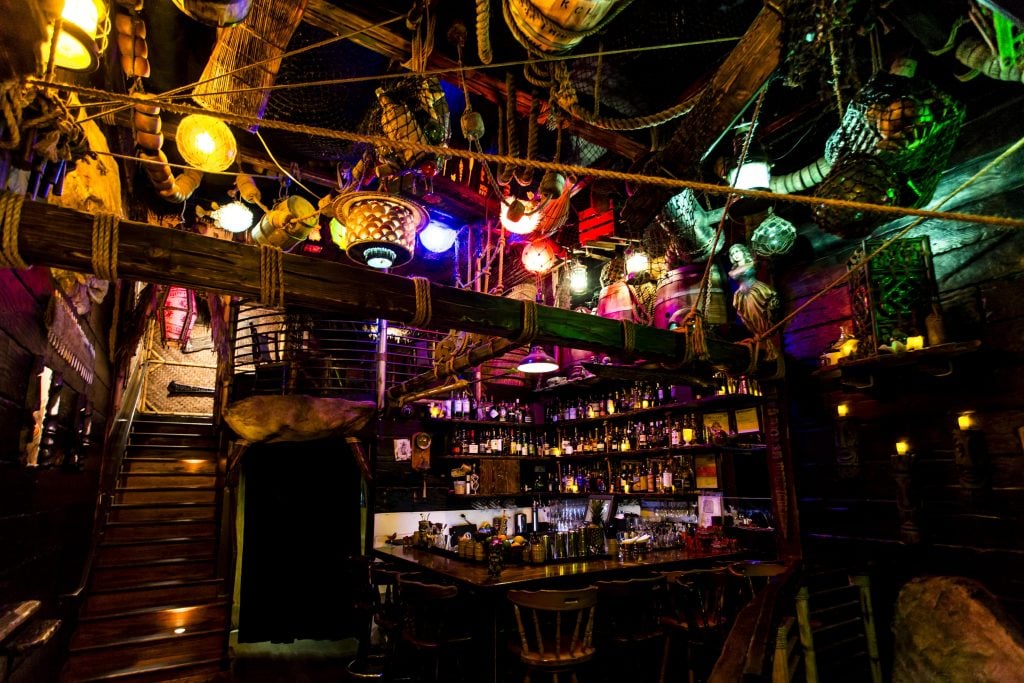 Smugglers Cove
What? Rum
Where? San Francisco
Opened in 2009, Smugglers Cove is everything you'd expect from a bar that specialises in rum. The three-story tiki bar boasts the largest rum selection in the country (over 550 behind the bar at one time), and it's a place that really embraces part of rum's identity with waterfalls, lots of nautical paraphernalia and an entirely wooden interior. Meanwhile, the cocktail list takes into account the centuries of history behind the spirit. You'll find both classic and more contemporary serves, and one that has made quite the name for itself is the Smuggler's Rum Barrel, a punch made with 15 different rums and 20 different juices!
(Smugglers Cove isn't currently open because of COVID, but be sure to take a trip over there when it's safe!)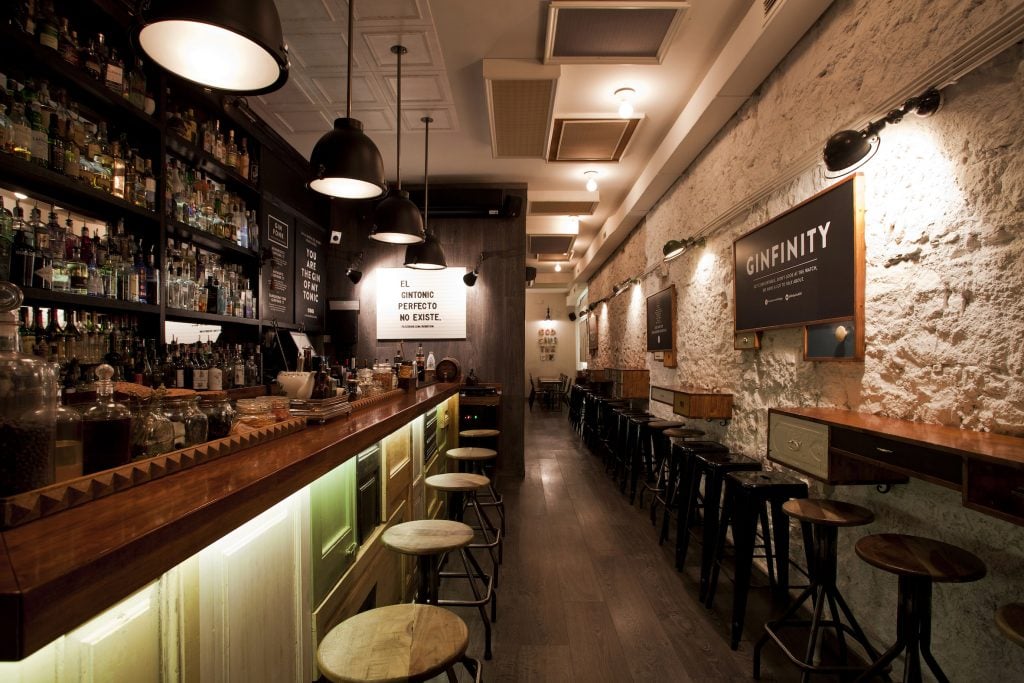 Bobby Gin 
What? Gin
Where? Barcelona
Well, the clue is in the name here, and you'll find Gin Club in the home of the Gin Tonica, Spain! Specifically, Barcelona. At Bobby Gin you'll find those classic fishbowl glasses, with almost countless numbers of gins, tonics and garnishes to play with. With a sign on the wall stating 'the perfect Gin & Tonic doesn't exist' (well, it actually says 'el gintonic perfecto no existe', but I thought I'd save you the trouble of translating), though you  may as well start here to try and find it!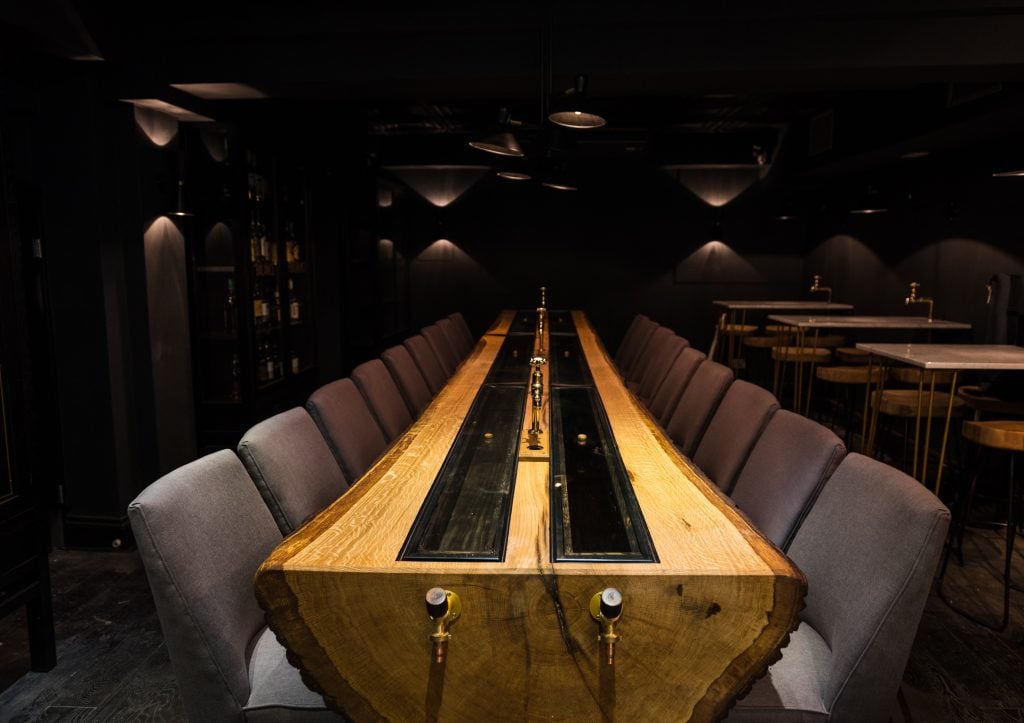 Black Rock 
What? Whisky
Where? London
Now, choosing just one whisky bar was a near impossible mission. But, finally, Black Rock emerged as a winner, boasting both London and Bristol locations! Aside from the truly jaw-dropping selection of whiskies you're faced with (over 250), the London site even has the city's first whisky hotel, along with a blending room where you can take home your very own creation. It's a brilliant place for people who want to explore the spirit more as well as seasoned drinkers, because each bottle is clearly labelled with one of five flavour profiles and its price. If you're really stuck, the clever chaps behind the bar will certainly be able to help you out. Whisky for all!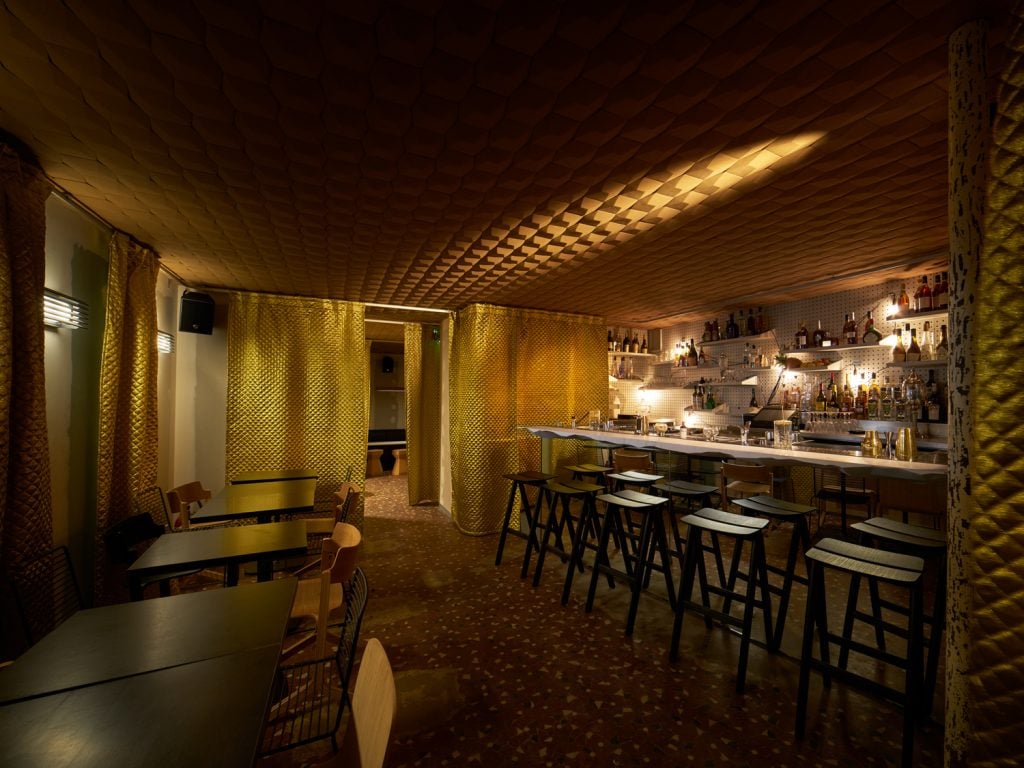 Le Syndicat Paris 
What? Cognac
Where? Paris
Le Syndicat only stocks French spirits, so it's not technically a Cognac bar per se, though you will be greeted with a lot of brandies among a scattering of absinthe and eau de vie. You'll find DJs on the weekend playing mainly hip-hop (with half of the artists played probably sporting their own Cognac brand), French food and French twists on classic cocktails. If you don't just want to try out the cocktails, you can treat your taste buds to a Cognac tasting, too!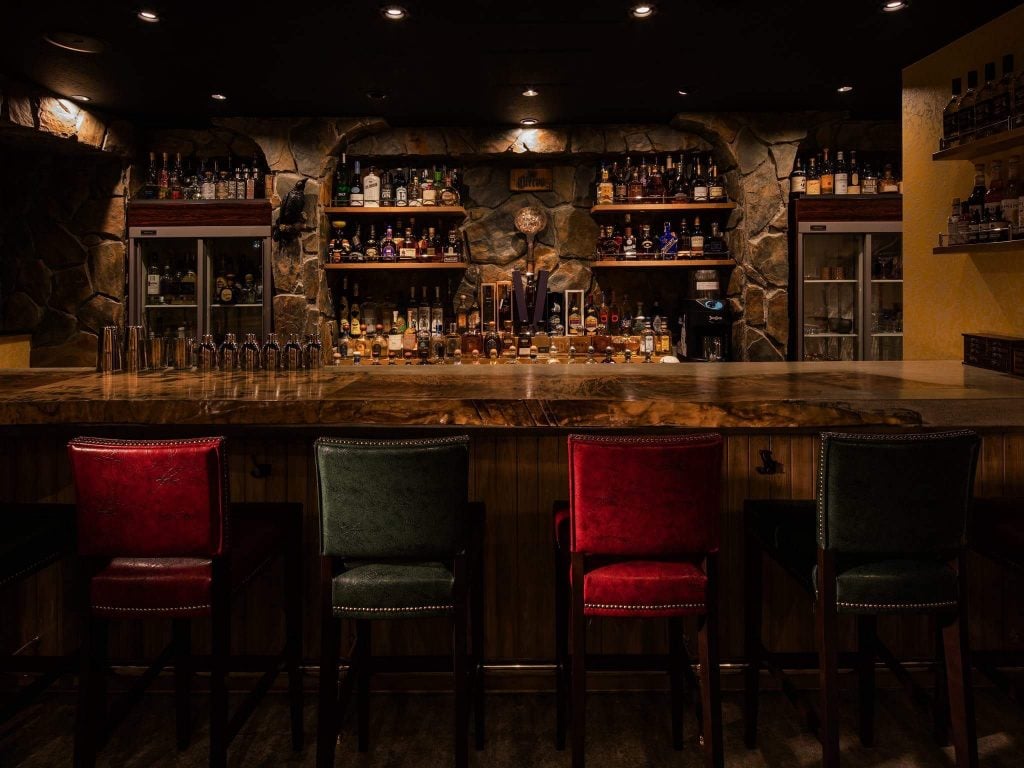 Spirits Bar Sunface Tokyo
What? For when you're feeling lucky
Where? Tokyo
Here's a fun one. Over in Shinjuku, Spirits Bar Sunface doesn't actually have a drinks menu. They serve brilliant cocktails, make no mistake, but instead of you choosing a drink (how normal that would be), you have a chat with the folks behind the bar and then your drink will be made to suit you. We've heard that it sports quite an extensive collection of Tequila, though its back bar spans quite a range of spirits! The place itself is just as unique, with its centrepiece a fabulous tree trunk which serves as the bar. It's a bit like a tarot card reading, but with cocktails. Let us know what you get!