Sound the in-demand whisky klaxon because this year's new Daftmill releases have just landed at Master of Malt. Here's how you might be able to get your hands on a bottle. 
The Daftmill Distillery in Fife which has been distilling since 2005 and ever since it released its first whisky in 2018, demand has far exceeded supply. You see this family-owned operation only uses grain from its own farm and only distils during the quieter periods of mid-summer and winter. Just like whisky used to be. Sometimes it makes as few as 100 casks a year. Despite the demand, the Cuthbert family who own Daftmill has stuck to its guns and only releases more when it deems the product worthy.
And now that time has come! Two new Daftmill releases have just arrived at Master of Malt. As usual we will be operating a lottery system to decide who gets to buy a bottle. More information on this below but first, let's take a look at those whiskies.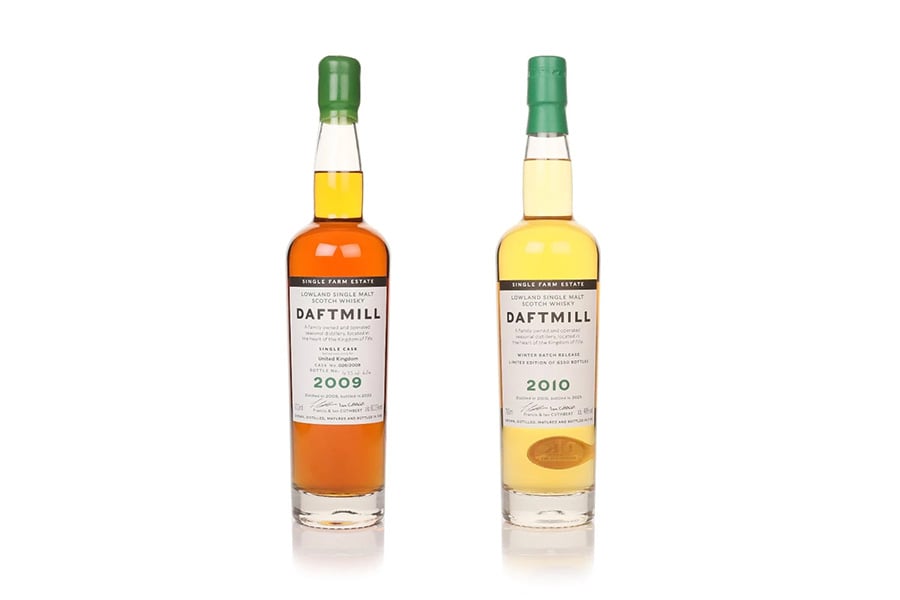 How do I get my hands on the new Daftmill releases?
This was made from optic barley, distilled in 2009 and aged in an oloroso sherry butt before bottling at 60.2% ABV. Just 630 bottles are available globally and we've got 24 to sell to Master of Malt customers. Expect lashings of chocolate, dates, black cherries, shortbread and spices like cinnamon, nutmeg and candied ginger.
This was made from publican barley grown on the family farm in August 2009. It was then malted, stored and then distilled in November and December of the following year before going into 25 first-fill ex-bourbon casks. These stayed in a dunnage warehouse until 2023 when 6550 bottles were filled at 46% ABV. We have 78 bottles of this one available. Lucky buyers can anticipate layers of orchard fruit, wood spice and crème brûlée lightly dusted with cinnamon and nutmeg. 
How the lottery works
Both of these releases will be allocated by the lottery system. If you're successful in the draw, you'll get the chance to purchase one of these sought-after bottles. Please note: we'll be writing each winner's name on the back label of their lottery bottle.
The lottery will run from 12:00 Fri 2 June to 23:59 Wed 7 June (GMT) and the action will be taking place on the Daftmill 2009 Single Cask and Daftmill 2010 Winter Batch Release pages. Go to them to put your name into the draw for a chance to buy a bottle. 
Good luck!