This week we're looking at only the second core expression to come from a Surrey-based distillery since it opened in 2014 – it's the shiny new Rare Citrus Gin from Silent Pool!
Ian McCulloch and James Shelbourne are the creative minds behind Silent Pool, and like all good stories, it began in a local pub. Here the pair met and, to cut a long story short, with McCulloch in marketing and Shelborne in distribution, they started planning their distilling adventure. One thing both firmly agreed on was that they had to find a site with a good story. 
They found just such a site when they came across a dilapidated farm on the Albury Estate. Here chamomile had taken over the decrepit building that became the first still room, so naturally that went into the gin. Elderflower grows in abundance surrounding the site, so that's in there too, along with linden, lavender and rose. All the florals are what makes their gin unique. 
Then there's the all-important Silent Pool and the myth from which the distillery gets its name. If you don't already know, the story goes that a young woodcutter's daughter was pursued by the evil Prince John, and drowned in the pool in a bid to escape, which is said to have been haunted (and silent) ever since. Most brands begin with happier tales, though this one does ground it in a sense of place!
Eerily beautiful and blue, it is true, the top pool is much quieter than the one below, which is bustling with bird life. I (somewhat cynically) ask Tom Hutchings, head of distillery operations, why the pool is really so quiet. "Because it's haunted, obviously!" he says. Or could it be because it's just much colder? We'll never know. With Silent Pool, the story is the brand. The bottle captures it all, with the colour of the pool, the myth and botanicals all reflected in the packaging.
But onto Rare Citrus! Excitingly, this is only the distillery's second core expression since it opened. The clue is in the name for this one. The team came across a brilliant duo over in Portugal, Jean Paul and Anne, who are citrus fanatics and experts. No, really, they have a smashing 500 different varieties of citrus growing in their garden! Monoculture? Never heard of it.
"Having felt that passion and their craft, we always wanted to do a project with them, so this felt like the perfect opportunity," Hutchings tells me. They have a library of rare fruit, mainly citrus, and these rare varieties make excellent gin botanicals.
Let's get one thing out of the way: this is not a flavoured gin. All the botanicals are distilled with as much thought as went into the first bottling. Whacking a load of flavourings in wasn't going to cut it. The team travelled over to Portugal (back when that was a thing you could do) and harvested the fruit themselves, bringing back 12 fruits and a few varieties of leaves. They eventually narrowed down the selection to four.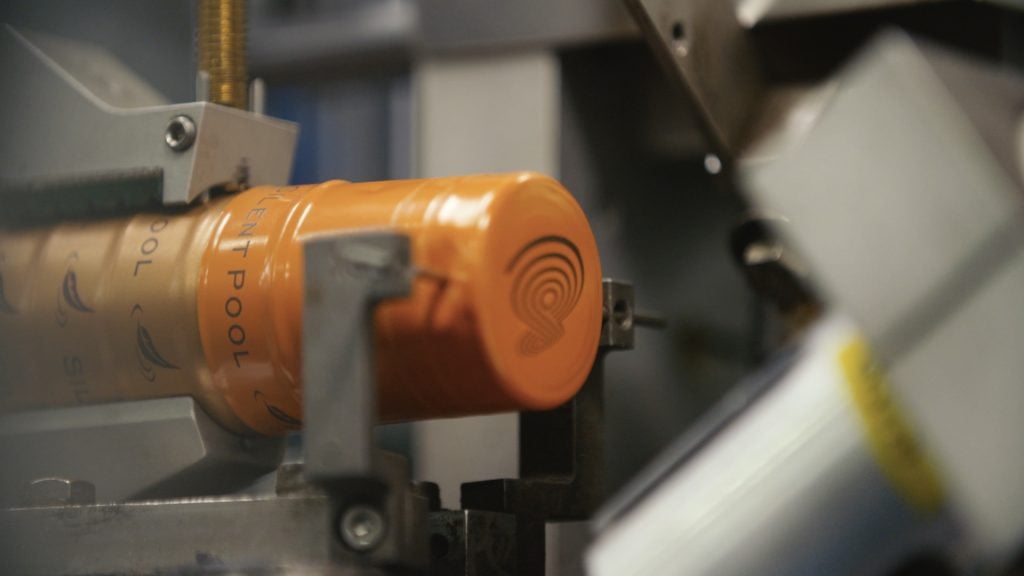 So, what are these rare citruses? First up is Buddha's hand. If you haven't seen one, I urge you to look it up right now! It gives flavours of pure sherbet and effervescent lemon, all those bright top notes. It's pith all the way through, but the pith is what gives it its sweetness – unlike most citrus fruit. Then there's Seville orange bringing those classic grassy, bright bitter notes we know and love from our marmalade. 
Next up is natsudaidai. Yeah, we hadn't heard of that one before either. Hutchings describes this as a cross between pomelo and mandarin, "but with slightly sweeter grapefruit and orange flavours". Last but not least there's hirado buntan, which is a type of pomelo, tasting like a sweeter grapefruit with notes of honey. Apparently it's one of the best citrus fruits Hutchings has ever tasted "with the perfect balance of sweet and sour". High praise indeed!
Each citrus fruit was separately distilled and then blended together. While they wanted to keep the essence of the original gin, the same botanical base just didn't work with the citrus additions. Lavender is the only remaining floral, and a few different peppers have been added – Timur pepper (which, despite its name, is actually a variety of citrus), wild forest pepper (used in perfume) and the musky voatsiperifery pepper.
Tasting the gin straight, the citrus is complex but not overwhelming. Juniper is still very much there, along with peppery spice. The citrus is evident though – bitter orange and zesty grapefruit appear throughout, lifted by those sherbet notes and grounded by the woody, musky peppers. 
Being a citrus-forward gin, we immediately started thinking about Negronis. To avoid losing the delicate citrus complexity of the gin, the Silent Pool folks have made their own version, tinkering with the ratios of gin, Campari and vermouth to 2:1:1, topped off with a pink grapefruit garnish. We took it upon ourselves to taste-test it and it was fabulous.
You can grab a bottle of Silent Pool Rare Citrus from MoM now!