Here's something extremely exciting from the world of rum. It's a single estate bottling from Mount Gay – its first ever rum made entirely from one patch of sugar cane in Barbados. Mount Gay Single Estate Rum is a blend of two harvests, 2016 and 2017, and the resulting molasses was fermented before double distillation in pot stills and then aged in American oak bourbon casks before bottling at 55% ABV.
Barbados is a rum powerhouse with distilleries like Mount Gay, Foursquare and the West Indies distillery, home of Plantation rum, but it's a small island and the industry has come to rely increasingly on imported molasses from around the Caribbean. You can chart the decline of the native sugar cane growing in the number of sugar works on the island from 332 in 1910 to only one in 1970, the Barbados Sugar Industries Ltd. 
Return of native sugar cane cultivation to Barbados
Now, we're seeing the slow return of native cultivation for rum production. Mount Gay has 134-hectares of land around its distillery to harvest cane and has installed a new molasses factory, St Nicholas Abbey has been making rum again since 2009 with a sugar mill processing the cane found in its surrounding fields, and Foursquare uses some native cane and runs a mill too.
This is important because Barbados has a very different geology to the rest of the Caribbean. According to  Dr. Richard Drayton from King's College London who grew up on the island, Barbados is the last extension of the ancient Andes and a coral limestone land, not a volcanic one, with biodiversity closer to South America than its Caribbean neighbours. Sugar cane grown in Barbados will taste different to that grown in, say, Jamaica.
So this first single estate release from Mount Gay is the shape of things to come. Production is tiny, just over 4,000 bottles have been released. Trudiann Branker, Mount Gay's master blender, has overseen this special release from field to bottle. The team has spent the past few years increasing their expertise in growing, harvesting, and processing their own cane, and honing their skills at transforming it into molasses – and its molasses created for the purpose of rum, rather than a lower grade left over from sugar production. Emma Symons from Master of Malt was lucky enough to attend  a tasting in London with Branker, you can read her tasting note below. This is one rum that won't hang around for long and once it's gone, it's gone! Until the next single estate release.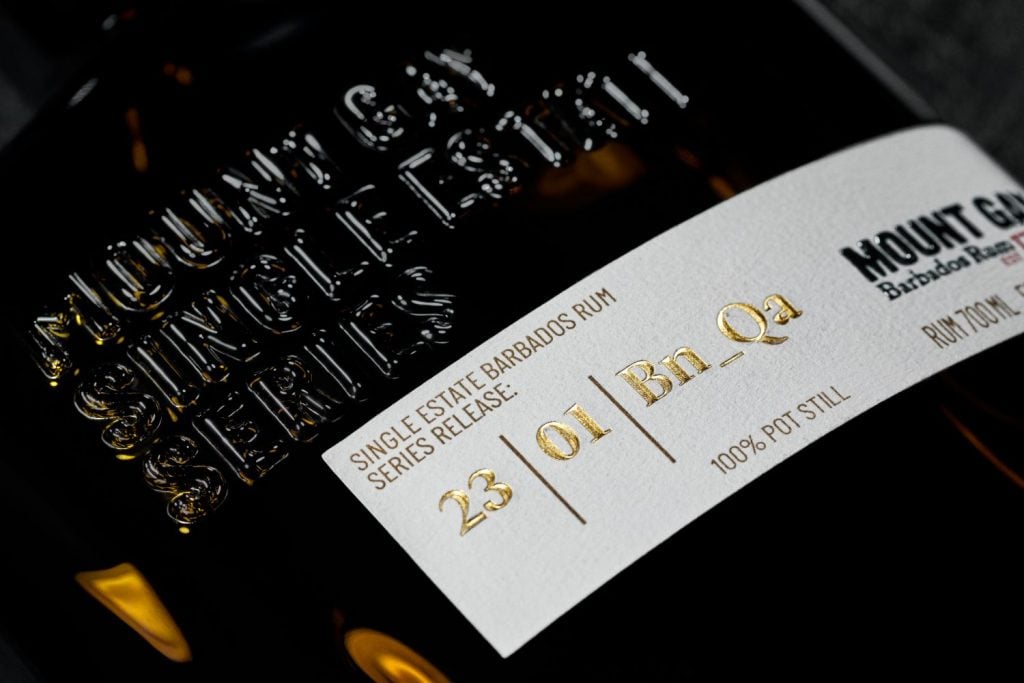 Tasting Note by The Chaps at Master of Malt
Nose: Rich, dense layers of sweet molasses, sticky caramel, and crème brulée lead the way, with heaps of floral vanilla, and a touch of sugary funk and leather nestling beneath.
Palate: The palate boasts a superbly floral profile, with notes of honey and hibiscus, before big helpings of juicy guava and pear arrive. Leathery oak joins in time, with heaps of soft vanilla pod riding throughout.
Finish: A zesty touch of candied lemon joins a tickle of clove, with pink peppercorn creeping at the edges for the finish, while floral vanilla and buttery esters linger.
Mount Gay Single Estate Rum is available from Master of Malt. Click on links for prices and to buy.