Today we're shining the New Arrival spotlight on three Islay single malts that highlight casks rarely used for maturing whisky: Kilchoman Fino Sherry Cask, Kilchoman Small Batch, and Kilchoman Cognac Cask.
Well, Fèis Ìle might be over for another year but we don't need any excuse to jump up and down about Islay whisky. Our new arrivals this week come from one of the island's newer distilleries. But such is the pace of change on Islay that Kilchoman distillery now feels like one of the old guard. Since it began distilling in 2005, it's been joined by Ardnahoe in 2019; while the reborn Port Ellen is set to reopen this year; then Portintruan from Elixir Distillers should be up and running by 2024. There's even Laggan Bay in the pipeline. So much excitement.
Have you ever had a fino cask whisky before?
These new releases from Kilchoman are pretty exciting too. They highlight casks rarely seen in whisky: fino sherry, Cognac and calvados. Furthermore, these aren't cask finishes, the three whiskies are either fully matured in rare casks or contain components that have been. So let's take a closer look at them.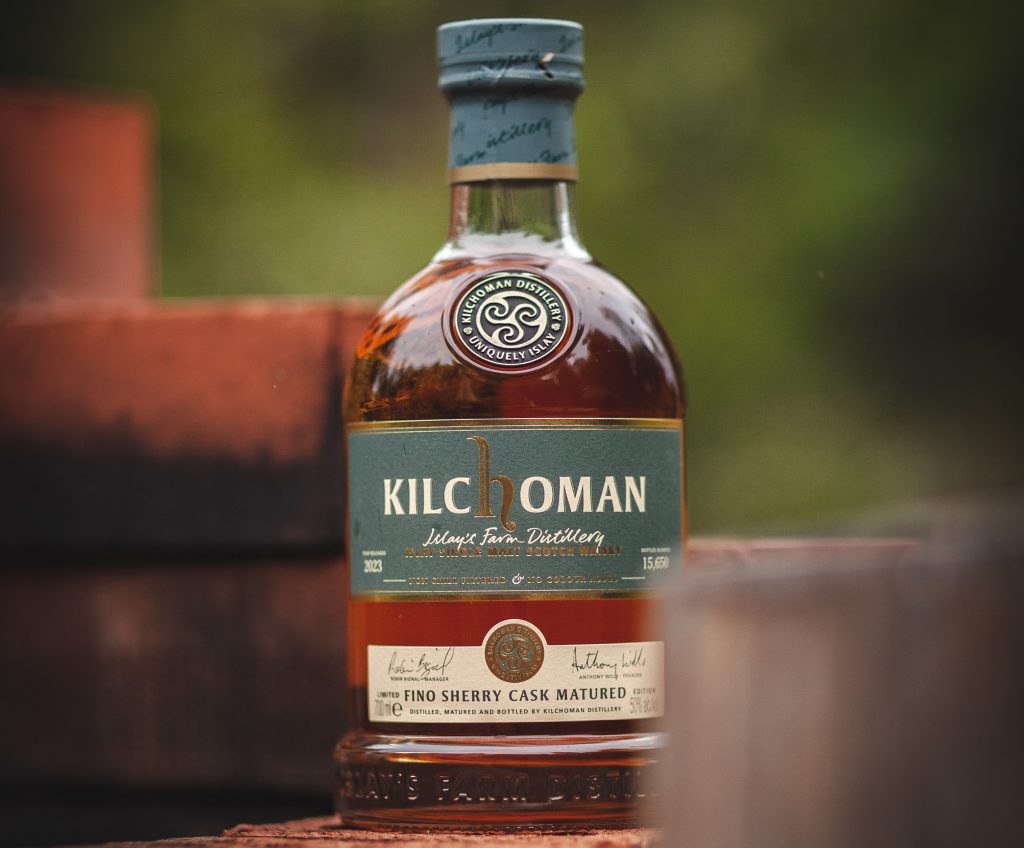 Kilchoman founder Anthony sourced 20 fino sherry butts from Bodega Jose y Miguel Martin in Jerez to mature his whisky in. This release spent a minimum of five years ageing before bottling in 2023 at 50% ABV. Fino, the lightest and freshest style of sherry, imparts quite different flavours to the more commonly seen oloroso or PX. So there will be no dried fruit or big spices here, thank you very much. Instead think of fresh apples, almonds and a salty note that perfectly compliments the smoky Kilchoman character. As Anthony Wills explains: "The fino sherry maturation works incredibly well with our classic Kilchoman character. The 2023 release elevates the fragrant green apple, stewed fruits and sweet citrus while allowing for the unmistakable Kilchoman peat smoke to linger on the palate. Fino is another example of sherry casks working together, not against, our Kilchoman spirit." 
Tasting Note by The Chaps at Master of Malt
Nose: Subtle peat smoke notes joined by green orchard fruit, toffee, and wafts of maritime air.
Palate: More crisp green apples with lemon peel followed by salted almonds, caramel, and that peat smoke note again.
Finish: Long and fruity with sweetness mingling with smoke.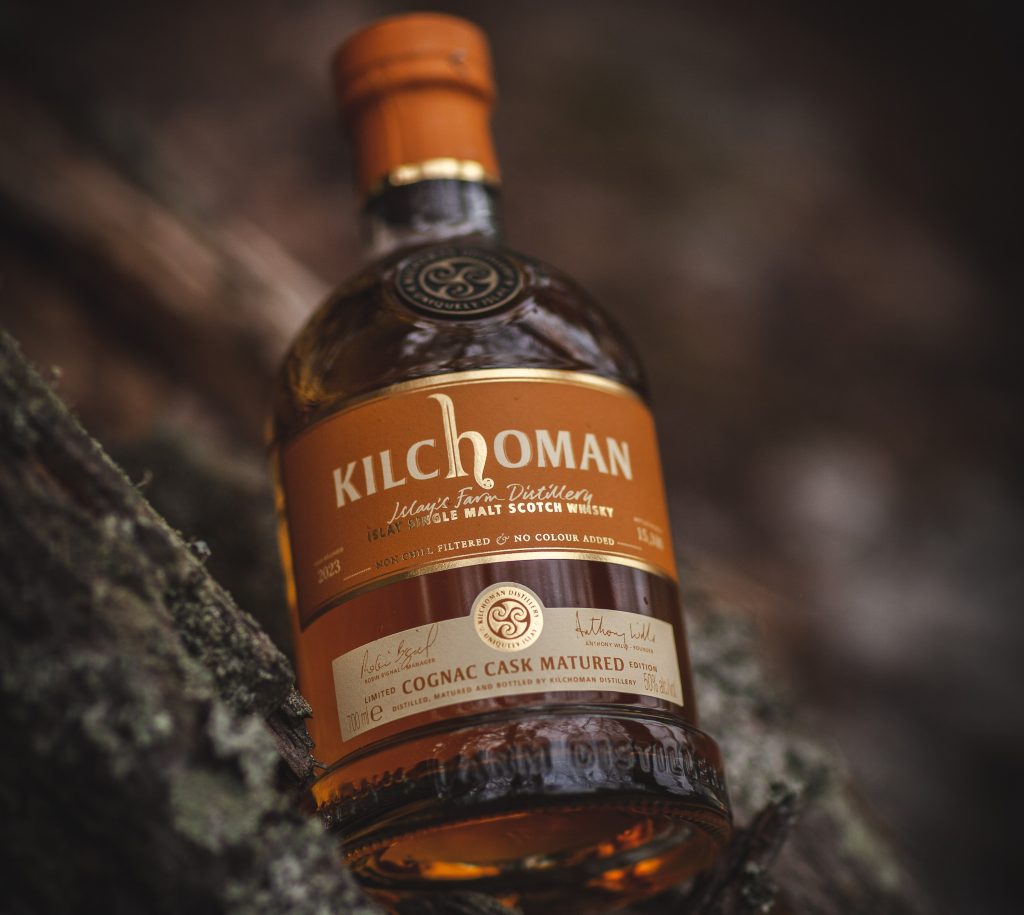 This is entirely matured in 300-litre Cognac casks which come from Tonellerie Bossuet. Kilchoman used a 50 ppm heavily-peated new make which then went into 32 of the French oak casks for six years. This was bottled at 50% ABV with no colour or chill-filtering. Anthony Wills commented: "The Cognac casks selected for this 2023 release permit our fruit-driven, citrus spirit style to balance with that of the Cognac oak. There is a delicate balance to be found when working with Cognac casks; keeping the age of this release at a minimum of six years old ensures the flavours from the spirit and the cask are easily detected, neither dominates," 
Tasting Note by The Chaps at Master of Malt
Nose: Rich wafts of apples and pears with notes of honey, orange peel, baking spices and smoky peat.
Palate: Creamy and buttery with lemon and apricot fruit, spices such as cinnamon and nutmeg, with toasty oak and peat smoke.
Finish: Long with flavours of dried fruit, spices and almonds.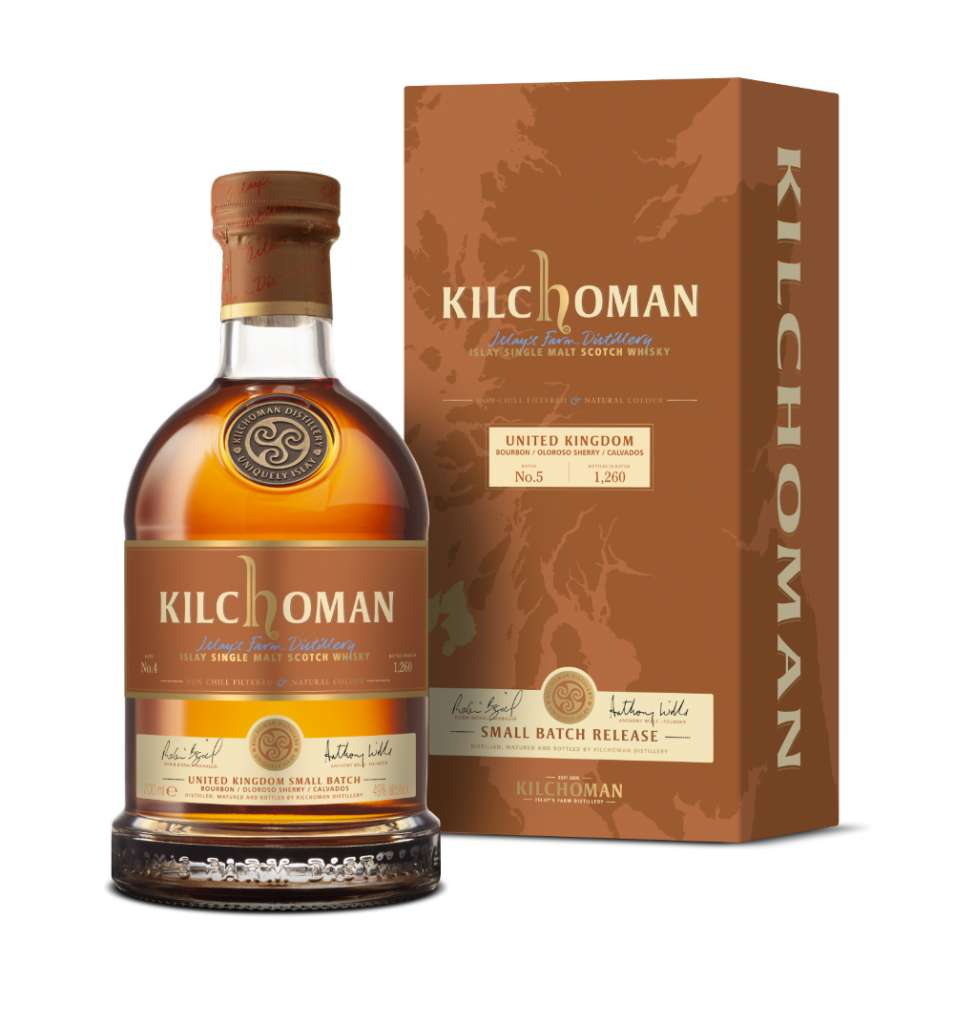 For this limited edition release, Kilchoman's peated new make was aged in a mixture of 70% bourbon and 5% oloroso sherry casks. So far so conventional, but the remaining 25% comes from Calvados casks which imparts a distinct, cooked apple note to the resulting whisky. It was bottled at 49% ABV with no colour added or chill-filtering.
Tasting Note by The Chaps at Master of Malt
Nose: Citrus, baked apple and honey, with wood smoke, and maritime wafts.
Palate: Distinctly fruity, you can't ignore that sweet apple pie note mingled with caramel and a subtle smokiness.
Finish: Sweet and smoky.
All of these Kilchoman single malts are now available in limited quantities from Master of Malt. Click on links above for prices and to buy.