One of the world's classic bottlings, Delamain Pale and Dry XO, has been reformulated. But there's no need to panic, the Cognac house hasn't lowered the ABV, quite the opposite in fact. We give the new version a little try.
If you're a regular on our website, you'll notice a theme of some of the reviews from our customers: so and so bottling isn't as good since they lowered the ABV, began chill filtering, added colour and/ or sweetener, or all four. Gin drinkers of an earlier generation still remember that black day in 1992 when Gordon's lowered there's to 37.5% ABV. Though it seems to not have had much effect on Gordon's sales.
New formula
Still, it's nice when things move the other way. Like with Delamain Pale and Dry XO. It celebrated its 100th-anniversary last year and to celebrate, the house fine-tuned the blend a little. As before it only contains fruit from premier cru vineyards within Grand Champagne but now contains more from the aptly-named Bellevigne, where Delamain has recently begun cultivating fruit again. At the moment, however, Delamain, like many Cognac houses, works on a negociant model, buying in and ageing eau-de-vie.
Another thing that has changed is that the blend is now done earlier so the component parts have longer to marry and crucially it is now bottled at a higher ABV, 42%, with no colouring or syrup added. Previously, at 40% ABV, a little caramel was added for consistency and syrup sometimes added depending on the batch. According to cellar master Dominique Touteau, who celebrated 40 years with the firm last year, this higher alcohol brings out the natural sweetness. 
The Irish connection
Delamain has a long history: it dates back to 1759 when James Delamain went into the Cognac business with his father-in-law Jean-Isaac Ranson. Like many Cognac dynasties, there's an Irish or British connection, the Delamain family were French protestants who had been living in Ireland since the 17th century.
In 2017, the firm was bought by Bollinger, something Rebecca Montgomery, brand education and strategic partnerships manager, described as "perfect marriage", but it is still run by a direct descendant of James Delamain: Charles Braastad. Now that the firm has begun working vines again, for the first time since 1910, the team is looking to own some too so that eventually it will have complete control of the entire process, though good vineyards in Grand Champagne don't come on the market very often.
Fine cognacs
The firm doesn't produce anything below XO level. Minimum six years old but in the case of Delamain, much older. At the pinnacle of the range is the amazing Pléiade collection which includes a bottling that is over 50 years old. These are very special brandies to savour.
But Pale and Dry XO is Delamain's flagship bottling. It has long been a British favourite. The emphasis is very much on the fruit rather than the oak. It's a Cognac for lovers of white Burgundy or Champagne, which is perhaps why it is so popular among the wine trade. Its delicate subtle nature means that it really should be drunk neat but you could use it in a particularly decadent brandy and soda. No Christmas drinks cabinet should be without a bottle.
Delamain Pale and Dry XO (50cl) is available from Master of Malt. Click here to buy.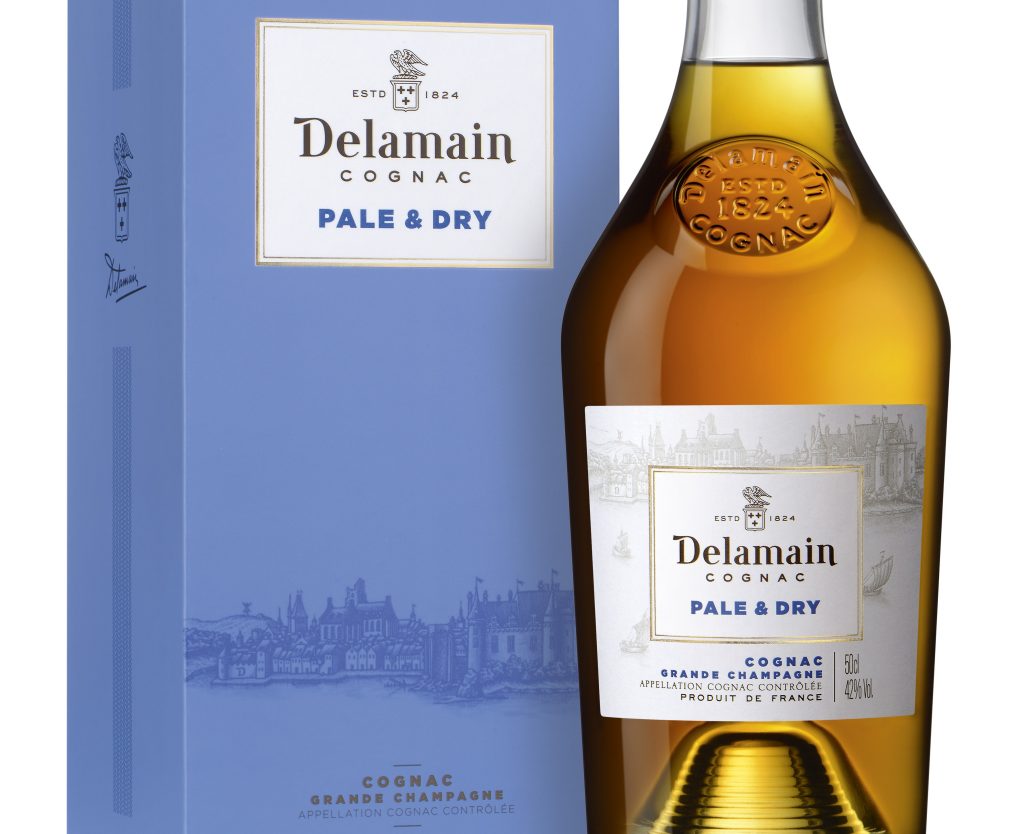 Tasting note for Delamain Pale and Dry XO
Nose: Very fruity with fresh peaches and orange blossom, with hints of vanilla, leather and dried apricots.
Palate: A distinct wine-like taste. Peppery with stone fruit and a hint of menthol. Light body but not a light flavour.
Finish: Long and tangy with orange peel and vanilla.