It's double trouble this week as we're shining the New Arrival spotlight on two great Armagnacs from Château du Tariquet, the single varietal cask strength 12 Year Old Pure Folle Blanche and the mighty Legendaire, made from three grape varieties. We think both will appeal in particular to single malt lovers. 
Château du Tariquet is one of the largest family-owned wine producers in south west France. If you've ever tried a bottle of Côtes de Gascogne, the region's aromatic white wine, then it was more than likely made by Château du Tariquet. In fact, the family head, Yves Grassa, pioneered this style of wine in the 1980s by taking the aromatic grapes used in Armagnac production like Ugni Blanc or Colombard, and making a modern cold-fermented white wine out of them.
A virtue out of necessity
It was a bold move necessitated by a slump in Armagnac consumption in France, the main market. You can blame fashion, health or stricter drink driving laws, but whatever it was, the habit of taking a digestif at the end of a meal became rarer and rarer. 
Grassa's move succeeded beyond his wildest dreams. Tariquet now produces a range of wines using both Armagnac grapes as well as better known varieties like Chardonnay and Sauvignon Blanc. It's a vast operation. Behind the chateau, yes they do actually have a little chateau (see header), hidden by some artfully grown trees, are vast stainless steel tanks, twice the height of a three story house. I climbed to the top on a visit a few years ago and rather nervously enjoyed the magnificent views across the rolling hills of Gascony.
Still got it
But despite wine making up most of the business today, Armin Grassa, the firm's technical director told me: "we are distillers first, winemakers second." While wine making is high tech, the equipment the family uses to make its Armagnac is more rudimentary. The alembic, traditional continuous still used in the region, is a battered old thing that once used to travel around the region, distilling growers' wines. Almost unbelievably, it's fuelled by wood. I assumed it was mainly for show but Armin Grassa assured me there was no gleaming stainless steel column kept out of sight. 
Production might be ultra-traditional, but the firm's marketing is more innovative. Rather than compete with the bling of Cognac, Tariquet produces a range of brandies that are aimed squarely at single malt lovers with age statements rather than terms like XO or VSOP, and very whisky-esque packaging. 
Single malt lovers pay attention 
In fact, everything about Armagnac should get single malt lovers excited: family firms, direct-fired stills that look like something out of Jules Verne, and no colouring. Many are also cask strength, something that is quite common in Armagnac, it's just that until recently nobody thought of making a selling point out of it. That's just how things are done.
The flavours are very whisky-like too. I've had peppery brandies that have something of the Islay about them, rich rancio-laden ones like old Macallan, and light fruity numbers that remind me of Lowland malts. 
I've picked two bottlings in particular that I think appeal to lovers of distinctive aged spirits. They are both fiery and spicy and show how different Armagnac is to Cognac. Traditionally, these would be sipped neat with no dilution but those big spicy flavours would be superb in simple cocktails like an Old Fashioned or a Harvard. However you drink them, these both offer a huge amount of flavour and character for the money.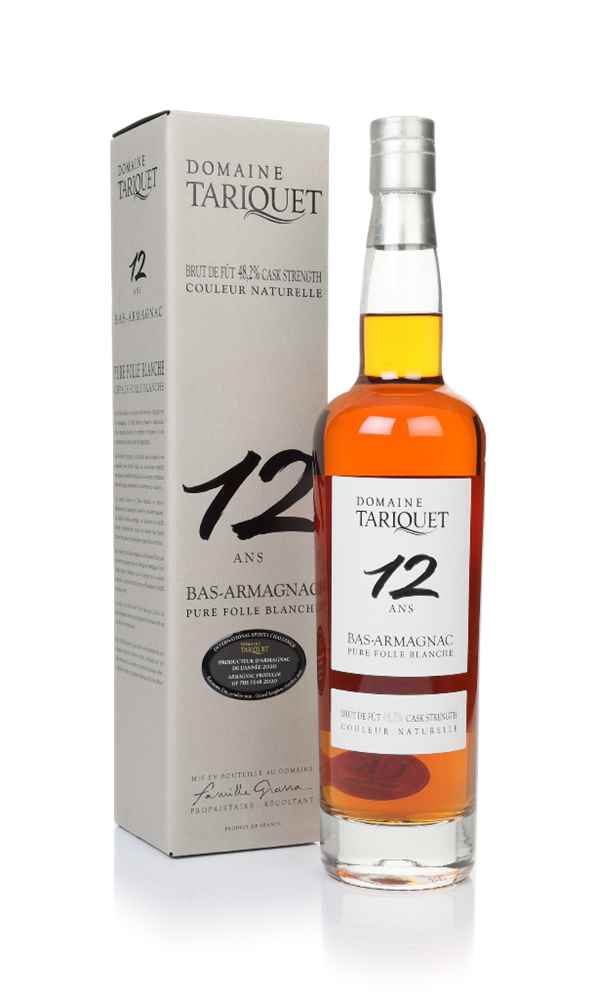 Folle Blanche was once a dominant variety in Cognac but after phylloxera devastated the regions' vineyards, most were replanted with Ugni Blanc because it was less susceptible to diseases. It's still common in Armagnac though. This is 100% Folle Blanche and bottled at 48.2% ABV to produce a rich pungent style of brandy. 
Tasting note
Spicy floral nose with cedar and wood polish. In the mouth, there's big toffee flavours with nuts, liquorice and tobacco. Very long and pungent with a sweet finish.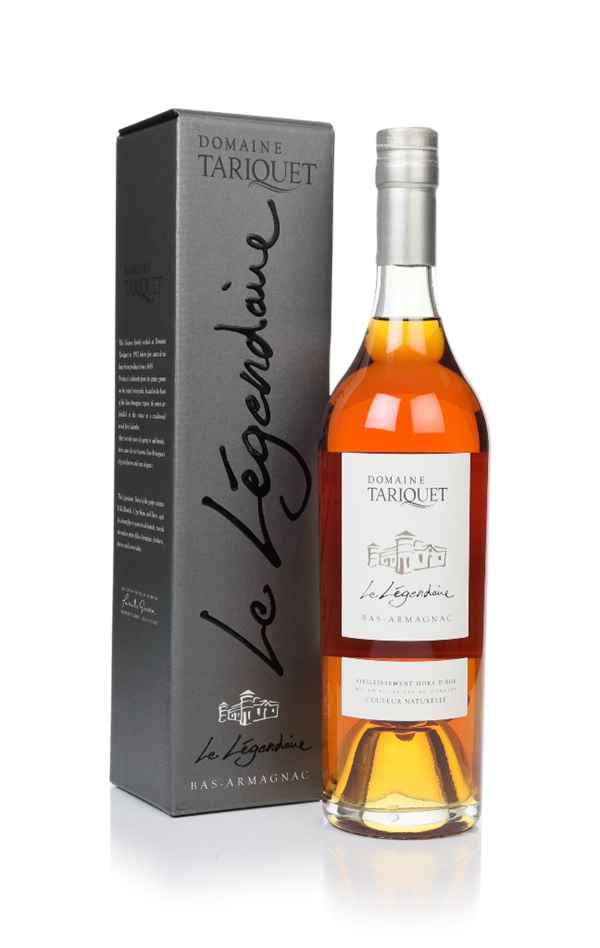 This is a blend of three grape varieties: Folle Blanche, Baco, and Ugni Blanc, roughly a third each. It's described as Hors D'Age, which means a minimum of ten years old, but I think the minimum age here is actually 13. It's bottled at 42% ABV and it's an absolute spice bomb. 
Tasting note
Powerful nose, fiery spicy, tobacco and wood. Take a sip and there's black pepper, chillies, fresh floral notes plus sweeter flavours like vanilla, toffee and some wood tannin. This would be cigar heaven. 
Click here to see the full range of brandies from Château du Tariquet.