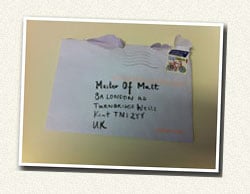 We get a lot of crap through the post here at MoM towers, being the industrial superpower that we now are.
This one however, took us somewhat by surprise.
Our address, for the purposes of this joke is 8a, London Road, Tunbridge Wells. The postcode's actually wrong, but nevertheless…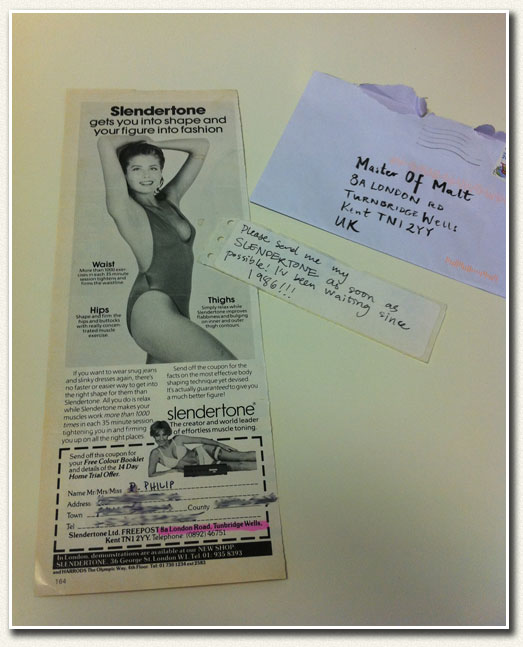 Mr P. Philip from off of Amsterdam – we salute you for your diligence. Whilst we can't send you a Slendertone, we can send you a dram or two of whisky for your troubles if you wouldn't mind just confirming that you're over 18 (and not that bothered about the Slendertone).
Superb.