We're utterly delighted to have been named the Best Online Retailer by the British Bourbon Society for the second year in a row!
Sometimes getting back up and running after a long bank holiday weekend can be a bit of a mission. Lucky, there was some news waiting for us this morning to get everyone back in high spirits – we've been named Best Online Retailer by the British Bourbon Society!
Established back in 2016, the British Bourbon Society has spawned a community of bourbon devotees across the UK who kindly host tasting events to extol the virtues of the great American spirit. It was those members who voted for the winners of the second-annual British Bourbon Society Awards, which resulted in your pals here at Master of Malt being named Best Online Retailer 2018 – and we're overjoyed!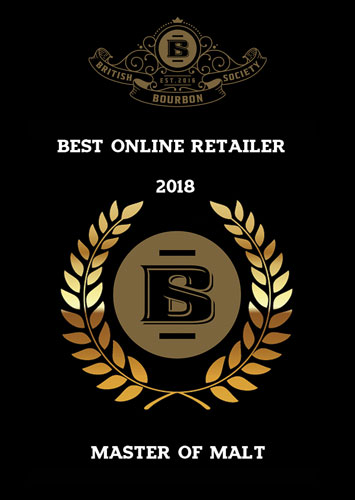 It's also the second time we've won this award – at the inaugural British Bourbon Society Awards last year (hosted during the British Bourbon Society first anniversary festivities), we scooped up the title of Best Online Retailer 2017!
As ever, we're so excited to win these awards as it means we're doing the stuff that people love. We keep thanking our wonderful customers at times like this, because the continued support means so much to us. Thank you all once again!
Now, if there was ever a time to raise a toast with a glass of bourbon, this would definitely be it.