Get your hands on the Kyoto Distillery's very first release!
Cast your mind back to 2015 (watch your step consciousness-travelling through the 'Lego-bricks-on-the-floor-bare-foot-obstacle-course' known as 2016) and you may just remember us getting more than a little bit excited when David Croll and Marcin Miller founded the Number One Drinks Company Japan and announced their plans for the Kyoto Distillery. With an aim to make gins in Kyoto focused on Japanese botanicals, our excitement was understandable. Well, fast forward to today and you can now get your grubby mitts on a bottle of their first release – Ki No Bi Gin!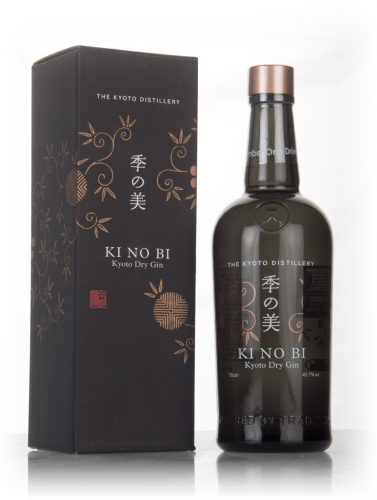 Wait no longer – Ki No Bi Gin is in!
Ki No Bi Gin is interestingly made using a rice based spirit. Instead of going for a more traditional base spirit made from grain, corn or what-have-you, the rice base spirit was selected for its luxurious mouthfeel and subtle vanilla-y, citrus-y hints.
The botanicals selected for this expression feature intriguing locally-sourced ingredients including yuzu, hinoki wood chips (Japanese cypress), gyokuro tea, green sanshō (Japanese peppercorn) berries and bamboo leaves. All of the botanicals are split out into six different flavour profiles – Base, Spice, Fruity & Floral, Herbal, Tea and Citrus. Each group is distilled separately and then blended together to create the finished gin. And it's marvellous. And you can buy it right now. Aces!
The Chaps at Master of Malt