As Irish whisky and Jameson in particular continues to boom globally, Irish Distillers will be spending €150 million to increase production, warehousing and bottling capacity in Cork and Dublin.
Irish Distillers, the company behind such legendary whiskeys as Jameson, Powers and Redbreast, has announced massive investment in sites in Cork and Dublin.
€130 million of the money will be spent in Cork on expanding and upgrading the already massive New Midleton Distillery to increase capacity. Exciting new equipment will include a mechanical vapour recompression evaporator, a third mash filter, and new fermenters. And that's not all; they're getting a new office building too.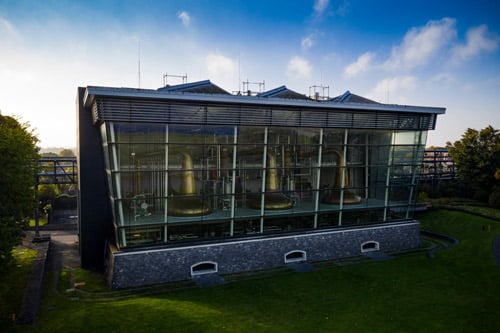 Irish Distillers Midleton
Where to put all that extra spirit? The maturation site at Dungourney, Co. Cork will be expanded with eight new warehouses being constructed each holding 16,800 casks (that's a lot of whiskey). A further €20 million has been earmarked to upgrade Irish Distillers' Fox and Geese bottling site in Dublin.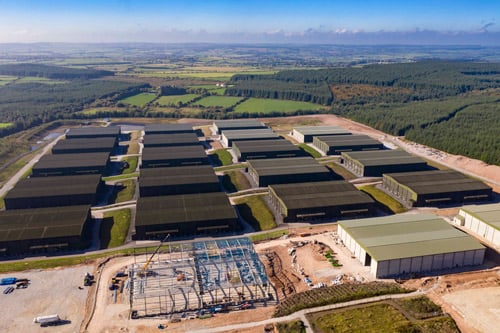 Irish Distillers Dungourney
"This €150 million investment in Midleton, Dungourney and Fox and Geese reflects the growing international success of Irish Distillers' whiskey portfolio," said Conor McQuaid, Irish Distillers chairman and CEO.
"Irish whiskey is the fastest growing premium spirit in the world, with sales now accounting for more than one third of all Irish beverage exports. This investment will help to allow this growth to continue for years to come. The company is proud to play its role in the Irish drinks industry, which is a hugely important part of the Irish economy."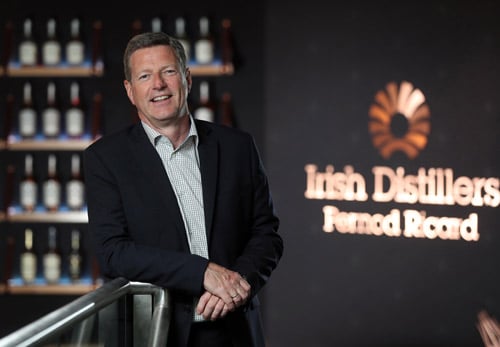 Conor McQuaid!
Irish Distillers was created in 1966 with the merger of Cork Distilleries, John Jameson & Son, and John Power & Son. Production was moved to the New Midleton in 1975, and the old distilleries in Cork and Dublin were closed. The merger occurred at a low point in Irish distilling with sales in the doldrums.
Things couldn't be more different now with Irish whiskey in rude health. Jameson in particular is booming with double and triple digit growth in over 80 countries.
Since 2012 Irish Distillers (part of the Pernod Ricard group) has spent over €400 million and doubled production to meet booming global demands for Irish whiskey. Thanks to the latest lump of cash, we won't be running out of Jameson any time soon.