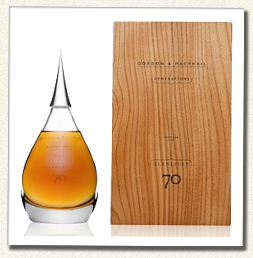 We've just received word of something very noble from the renowned whisky merchants and bottlers Gordon and MacPhail.
The legendary Scottish brand has been trading with Japan for decades and they've very generously donated bottle No. 1 of Glenlivet 70 Year old 1940 to help raise money for the Japanese relief effort. The bottle will be sold at Bonhams Auction House in Glasgow, and all funds raised will be given to the Red Cross, who are doing all they can to help the Japanese in the aftermath of one of the most devastating natural disasters in recent history.
The Bonhams auction house will be offering their services free of charge for the event, which will be held at 7pm GMT, Tuesday 29th March 2011 at Bonhams, 22 Queen Street, Edinburgh or online here.
Please spread the word – the more bidders the better!
– The Chaps at Master of Malt –