It's Tequila week here at Master of Malt so whether you want a great cocktail or fine sipping mezcal, we're looking at some of the best agave bars in England from Nottingham to Margate.
For many, the first introduction to Tequila involved slamming something noxious, with lots of lime and salt, and swearing you'll never drink the stuff again. But as import channels and consumers' curiosity open up, there's been a surge of interest in the agave category. Mezcal is now a regular on most cocktail menus, to be sipped slowly. And as agave aficionados will tell you, you'll rarely have a bad night on good Tequila.
There are a rising number of bars around the UK, dedicated to all things agave. So for those who already know their Espadín from their Tobalá, or those who need reminding you can indeed drink Tequila and very much enjoy it, here's a small selection of some of our favourites.
Five of the best agave bars in England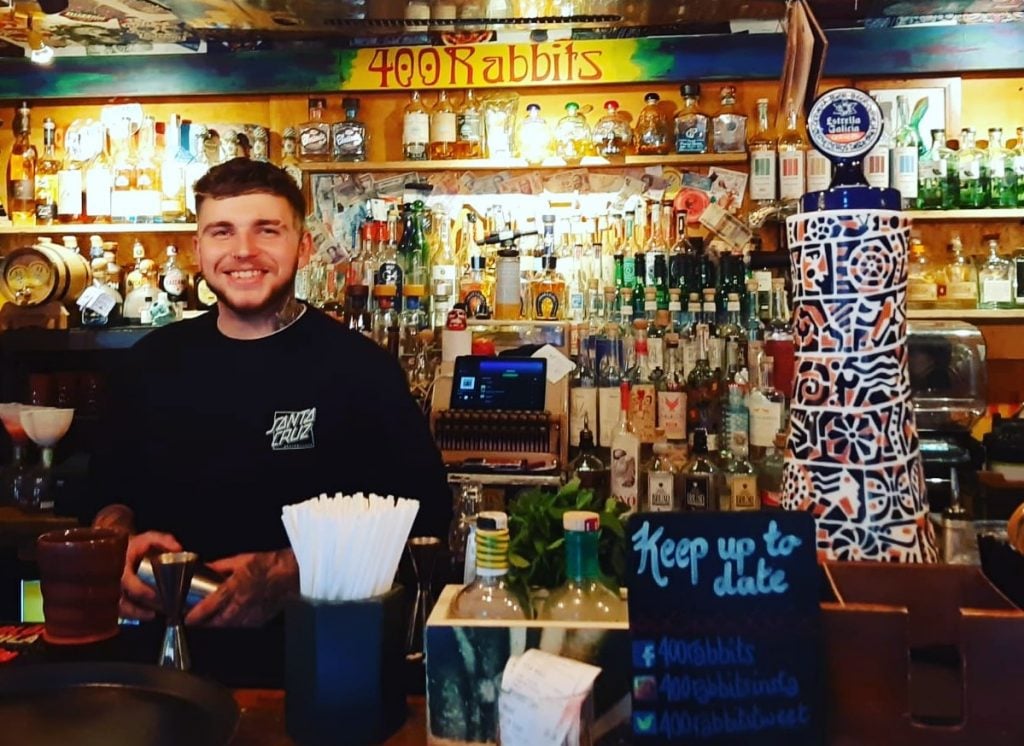 Duck down a colourful alleyway off of Nottingham's city centre and into 400 Rabbits: a dedicated Tequila, mezcal and cocktail den. The name comes from the Aztec myth of the 400 rabbits (aka Centzon Totochtin) – who were the offspring of Mayahuel, the deity of agave – and are famously associated with drunkenness and revelry. There's definitely a festive atmosphere at 400 Rabbits, with colour and decoupage from floor to ceiling. Their Tequila and mezcal selection is enviable, and from 100% agave, meaning all fermentable sugars come from the agave plants, nothing extra's been added to bump up the ABV. The cocktails are creative and very tempting, and all around £8 – dropping down to £6 every day for happy hour. This is one rabbit hole well worth going down.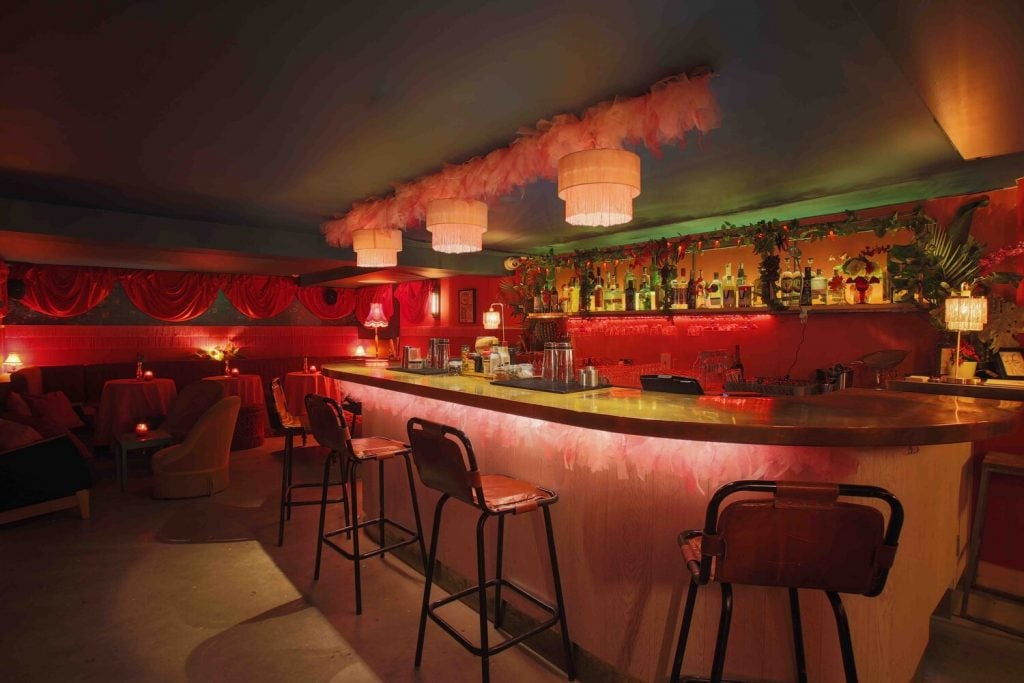 Bar Doña, Stoke Newington 
Music, art, culture and Mezcal collide in this 'lady-led mezcal Shangri-La' founded by Thea Cumming and Lucia Massey. Step through the pink, glittery door and into the opulent, plush – and pink again – décor which sets the scene for this basement mezcal bar and creative hotbed, committed to providing an inclusive space for all. The house mezcal is Dangerous Don, which Doña's co-founder, Thea, also founded. So you know you're in safe hands exploring the rest of the mezcals on offer, which form a carefully chosen list of artisanal producers, and traverse a wide range of styles. The enticing cocktails range from the 'sharp and sassy' to the 'badass and boozy', and you'll be hard pushed to pick just one. In which case, why not pair it with a So-Cal style taco or two from residents, Tigre Tacos? After all, you'll want to keep up the big Doña energy for one of their many cabaret, comedy, and live music nights.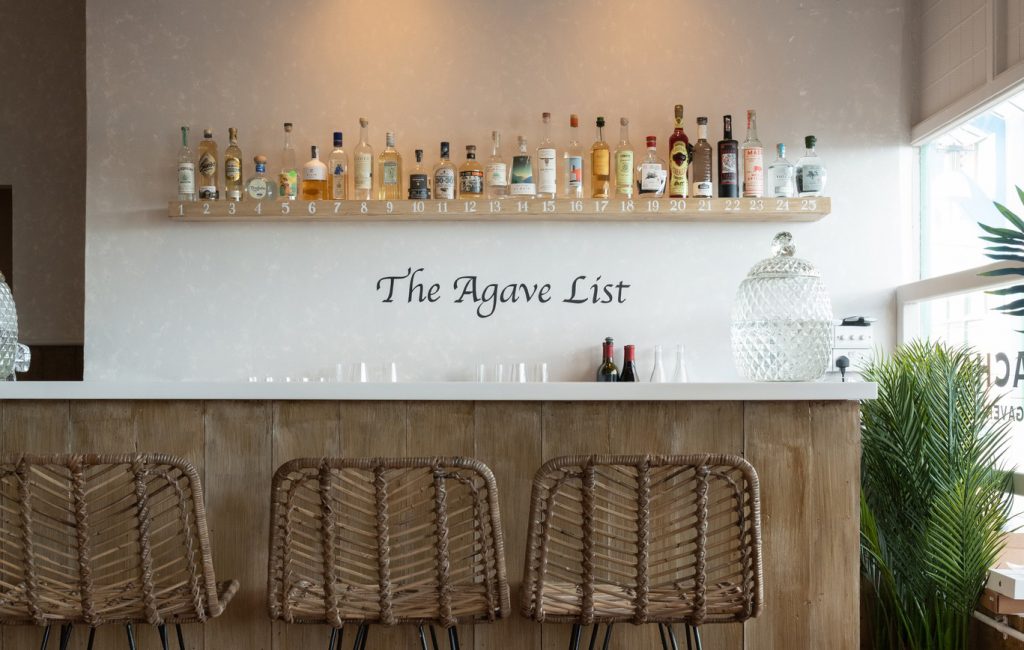 Birthplace of the Mirror Margarita – a crystal clear spin on the classic, made using a blend of malic acid and citrus oils instead of lime juice, allowing the natural flavours of the agave to shine. Stirring up a frenzy on social media and a growing list of awards, the Mirror Margarita may be Hacha's calling card, but at its core is a deep respect for all things agave. With two London locations, one in Dalston and one in Brixton (above), Hacha has become a bustling stopping point for travellers of the agave category. The spaces are airy and minimal, allowing the focus to fall on their ever-changing selection of cocktails and agave spirits, which includes lesser-marketed Raicilla and Bacanora, alongside Tequilas and other mezcals. A small menu of tacos and snacks is on offer for those needing sustenance. Hacha's reputation means it does fill up though, so you'd be wise to book in advance. 
You can find Mariachi in Margate's The Centre – a colourful, renovated shopping arcade hosting an eclectic mix of independent traders – and next to a reptile shop. Which is very, well, it's very Margate. Peachy raw plaster walls, wicker and colourful tiles lend a breezy Tulum aesthetic when you step through the door, with a pop of neon signage that's very much a nod to Margate and Tracey Emin's artworks. The Tequila and mezcal list at Mariachi is extensive, but by no means overwhelming. And the knowledgeable staff will gladly guide you, whether you're dipping your toe into agave spirits for the first time, or already have a favourite Raicilla. The cocktails are made with juices and mixers that are squeezed fresh every day, and are colourful artworks in themselves. They've recently started doing Taco Thursdays (see above), or you can easily pop to one of their neighbours for dinner – we're thinking Palm's Pizzeria to be clear, not the reptile shop.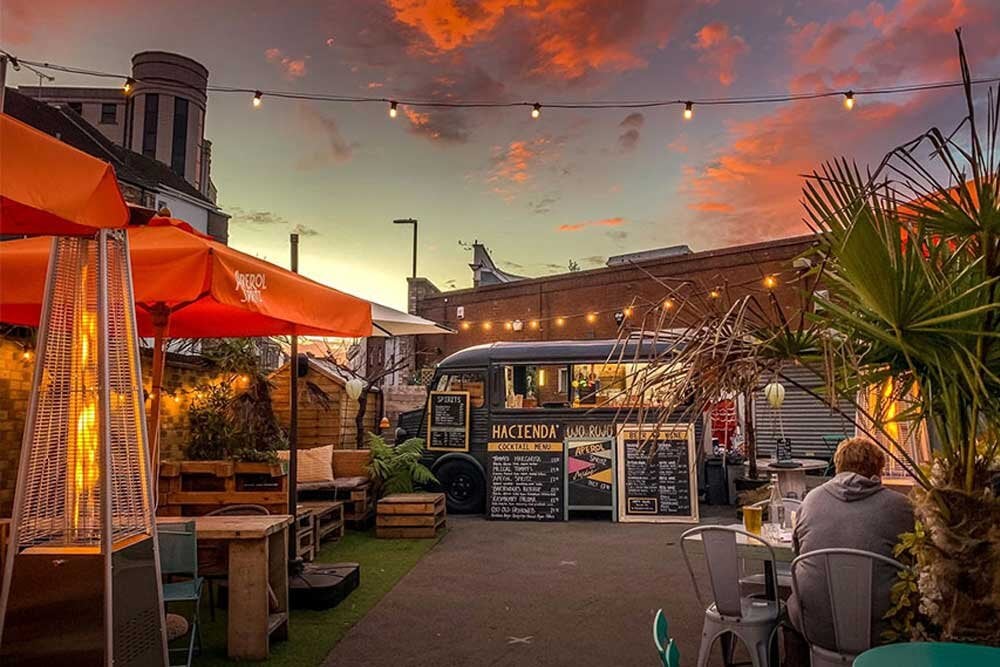 This gem on the south coast made a splash on the UK's Top 50 Cocktail Bars list this year. It's no stranger to awards, with Ojo Rojo's head bartender Courtney Francis winning Britain's Best Tequila Cocktail 2021 and Bar Manager Gemma Terry winning Best Mezcal Cocktail in 2019. With an upstairs restaurant serving up their delicious take on Mexican street food, and a lively, dedicated mezcal bar downstairs, the atmosphere strikes that sought-after balance between cosy and buzzing. A fun time is first and foremost on the cards, but you can be sure that when it comes to agave spirits Ojo Rojo takes things very seriously. Boasting one of the largest collections of agave spirits in the south west, the team at Ojo Rojo can guide you through a plethora of Tequilas, raicillas, bacanoras and sotols – the latter, they'll explain, is not technically an agave spirit but gets put in the same category. The juices are fresh, the cordials and mixes are homemade and so, naturally, the cocktails are superb. You never know which one will be the next award winner.