As some pioneering producers peer into the future for creative inspiration, others have chosen to look to the past, revisiting beloved booze categories favoured by previous generations. We look at five traditional spirits bottlings that have been reloaded for the modern palate…
Whether it's through reviving regional ingredients or resurrecting long-lost production practices, the spirits industry certainly enjoys indulging in a little nostalgia now and then. Perhaps because it's a visceral display of human ingenuity that allows us to marvel at how strikingly different our world is now – and how far we've come since the dawn of distilling. Or, maybe we're just pretty fascinated by old stuff. Whatever it is, all the innovation going on in the drinks industry has always been underpinned with a sense of reverence for the past.
However, humans are fickle and trends are cyclical, so we're lucky that a handful of producers have been busy reimagining traditional spirits for our modern drinking preferences. Through them, the likes of absinthe, brandy, genever, and more, have been presented a path to the future. You might scoff at the idea of, say, brandy being a forgotten spirit, but without a little producer ingenuity and inventiveness, such categories are destined to continue their slow retreat from the back bar before they're inevitably condemned to the history books. Without further adieu, we present five contemporary twists on traditional spirits…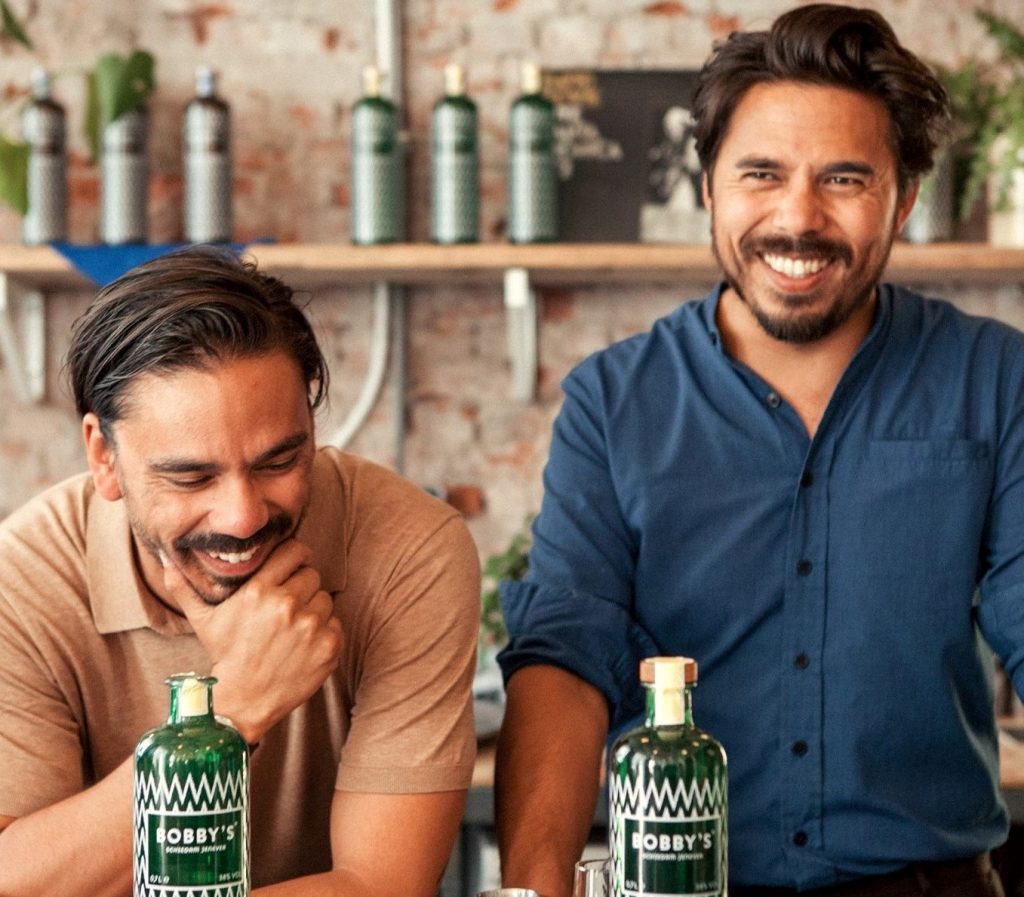 Bobby's Schiedam Jenever
Another cocktail hero lost in time, genever fell out of favour in the early 20th century when light, bright drinks became the order du jour. It was a blow that gin's malty cousin never quite recovered from, but fast-forward to today's cocktail renaissance, and bartenders are slowly rediscovering the unique flavour profile of ye olde 'Dutch Courage'. Made in the Netherlands, the veritable birthplace of genever, Bobby's Schiedam Jenever contains a blend of Indonesian spices – including cubeb pepper, lemongrass and cardamom – that have been infused in traditional malt wine. A truly fresh take on a timeless classic that pairs perfectly with tonic.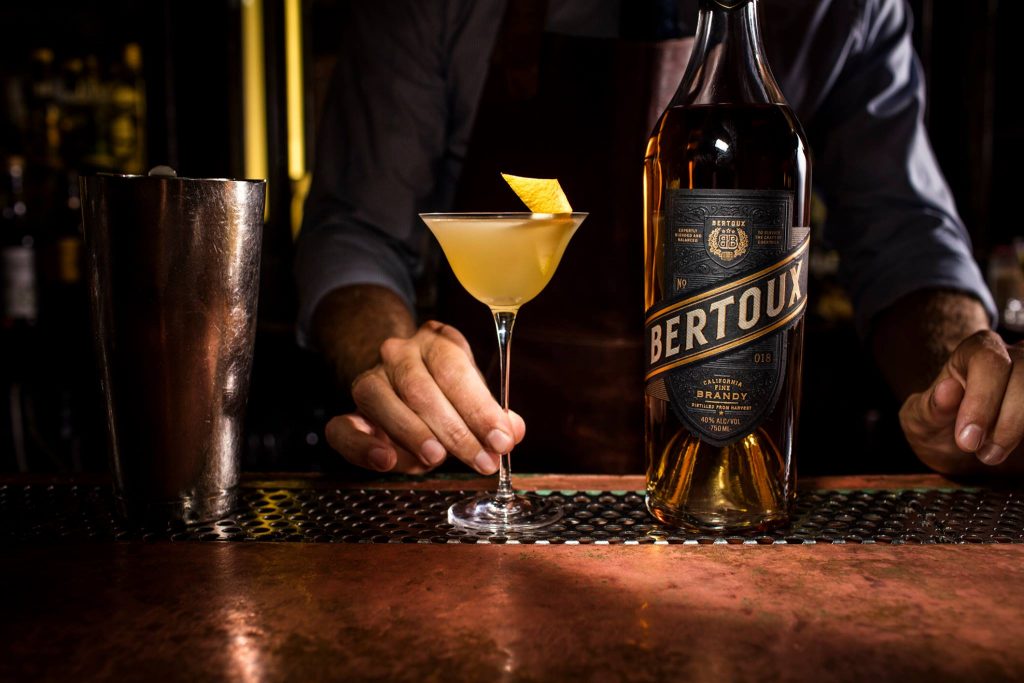 Bertoux Brandy
Once the cocktail world's darling, brandy was forced to retire from the back bar after the phylloxera outbreak devastated vineyards in the late 1800s. Now Bertoux Brandy co-creators Jeff Bell, from New York bar Please Don't Tell, and Thomas Pastuszak, sommelier at The Nomad trio of hotels, hope to return the spirit to its fabulous former glory. A blend of pot-distilled Californian brandies aged for three to seven years in French and American oak, Bertoux seeks to pave the way for a brand new generation of brandy-based cocktails (and, of course, reinvigorate the classics that made the spirit so beloved in the first place). Sidecar, anyone?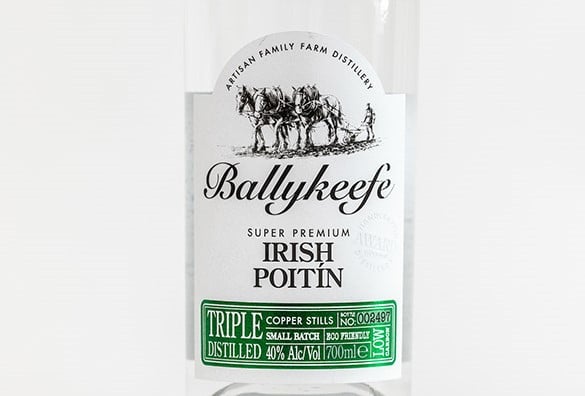 Ballykeefe Poitín
It's taken more than 20 years for distilleries to embrace Ireland's original 'illegal' spirit after the ban was lifted back in 1997, but poitín is making a comeback. Notorious for its potency, today the spirit still carries an ABV of anywhere between 40 and 90% – such is the magic of what was once known as Irish moonshine. The team behind eco-friendly County Kilkenny spirits producer Ballykeefe sought to encapsulate this rebellious essence and repurpose it for a contemporary audience (that's you and me), and we think they've done a rather stunning job. Bottled at a palatable 40% ABV, serve Ballykeefe Poitín long, with plenty of ice and lashings of ginger ale.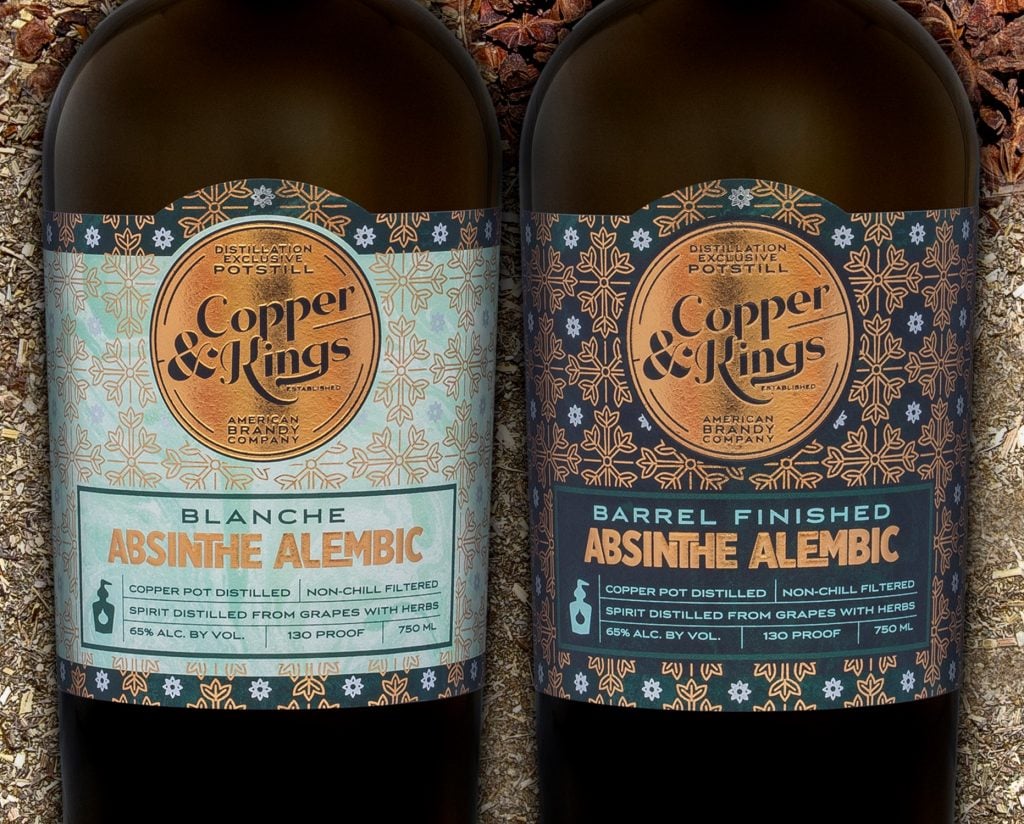 Copper & Kings Absinthe Alembic Blanche
In true Copper & Kings style, the Kentucky-based producer has given the classic Swiss absinthe recipe a delightful American overhaul. Traditional botanicals like wormwood, anis and fennel macerate in Muscat low wine for around 18 hours before undergoing a double distillation in alembic copper pot stills and bottled at a reasonable 65% ABV (no green fairies to be found here, thanks). The resulting liquid makes a cracking Absinthe Julep – all you need is crushed ice, simple syrup and mint. The team has also created an barrel-aged iteration, pictured above, that has been lovingly matured in ex-wine and ex-brandy casks.
Avallen Calvados
Made in Normandy according to some rather strict regulations, brandy's hipster cousin, Calvados, is also enjoying a revival. Sharing a passion for traditional spirits and sustainable products, Avallen co-founders Tim Etherington-Judge and Stephanie Jordan sought to create the most eco-friendly spirit they could. Described as fresh, fruity and apple-forward, the resulting bottling, made at Domaine du Coquerel, has injected new life into the languishing category. Try pairing with tonic and plenty of ice or alternatively get super-creative with a Calvados Sour.