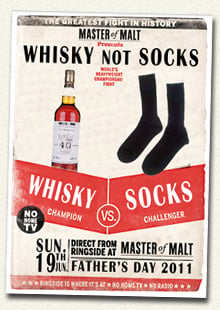 Father's Day 2011 (Sunday 19th June) is encroaching, and as a whisky retailer we feel dutifully obliged to recommend that you buy your papa a gift he will actually enjoy, and not another pair of socks. In a bid to save father/child relationships the country over, we've compiled a list of the socks you were going to get him, and the whisky-related merchandise you should really get him instead.
You were going to get him: Plaid Socks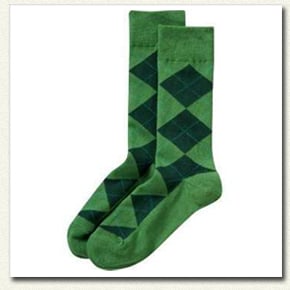 A bad start; father does not want another pair of socks. Should he feel the need to adorn his feet with a pair of plaid cotton monstrosities [pictured], he will mosey on down to BHspencenHams and buy them himself.
You should actually get him: Highland Park 13 Year Old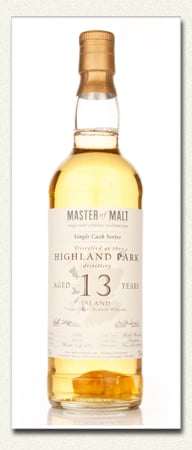 A much better choice for Father's Day. You see, for fathers, whisky is the best thing ever. Its aroma alone is up there with freshly-mown grass and engine oil as a scent that makes them feel manly and well-to-do.
The first whisky we'd recommend is one of our own single cask bottlings, a Highland Park 13 Year Old. We bottled it a few months ago having tried it and been completely blown away. It's full of character, and one flavour that stands out for us is this intense note of Cherry Bakewells! It also has a hint of smoke and citrus. All in all, it's a great whisky that pretty near any spirits drinker will get along with: full of flavour, but not overly peaty.
You were considering a pair of: Crew Socks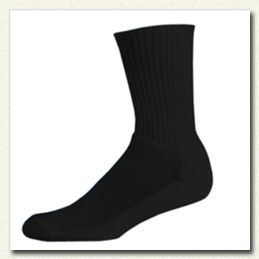 The crew sock is highly functional, thanks to its rib-stitched construction. More of a sporting sock, the "crew" will provide varying levels of support and moisture control, depending on the manufacturer. Papa does not want this. In fact, if you've already bought him a pair of crew socks, go ahead and fuzz them in a skip.
You'd be far better off with: Glenfarclas 15 Year Old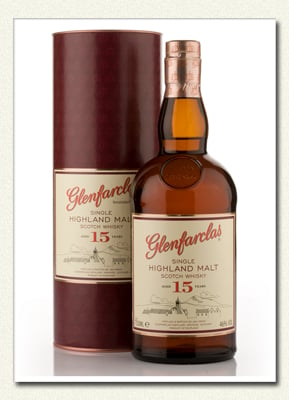 Glenfarclas 15 Year Old, one of our all-time favourites. Rich, sweet and decadent, this is a stunner of a dram and it's great even in the warmer Summer months (when England's weather becomes less rainy, and more of a gentle drizzle, fooling its inhabitants into donning inappropriately scant clothing). Thanks to sherry cask maturation, it offers an intense raisin-like, spicy flavour. We reckon it's a liquid version of Christmas cake! If you buy a bottle of this before Father's Day 2011, you'll receive an automatic entry into a competition to win a 50 year old £3,995 Glenfarclas! Click here to read more.
You thought he might like: Novelty Socks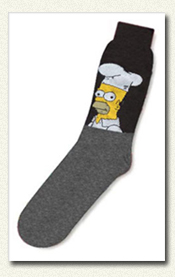 Novelty clothing was once the exclusive domain of teachers seeking to position themselves as being "wacky" and "down with the kids". Sadly, these garments are becoming increasingly prevalent in polite society, thanks in part to Father's Day, and its compatriot celebratory events. We aim to stop all this.
He actually likes: Ardbeg 10 Year Old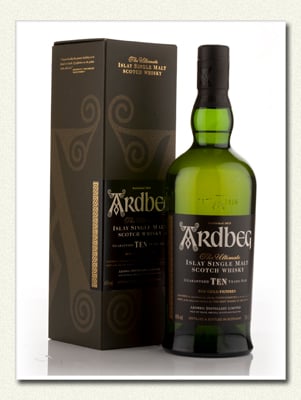 Ardbeg 10 Year Old. If there had to be one whisky that summed up "big and peaty", it would be this. It offers a huge palate, with explosions of peat smoke on the tongue, as well as tar, iodine, seaweed, brine, thick malt, citrus and lapsang souchong. Put simply, it's a stonker.
You'd picked him out a pair of: Dress Socks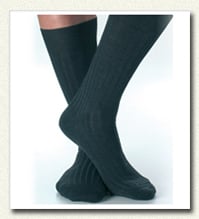 The dress sock is smart and sophisticated, and sits comfortably with a pinstriped three-piece and brogues. If you want to see a grown man cry, pretend you have a bought your father whisky for Father's Day, then present him with a pair of these bad boys instead. He'll feel stitched-up like a kipper (because he doesn't want socks for Father's Day, he wants whisky).
But a superior option would be: Master of Malt 40 Year Old Speyside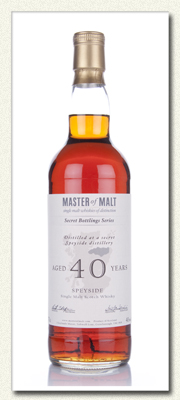 "Tell them to get me a forty year old scorcher, and do use those exact words…"
If you were a particularly obnoxious child (we all were), you may want to show pater how grateful you are for all his patience and understanding, and nothing says gratitude like a 40 year old single malt, so we'd highly recommend the classic 40 Year Old from our Secret Bottlings Series. It was distilled at a very famous Speyside distillery, and it offers oodles of complexity, and more than a hint of sherry, walnut and pecan pie. At £139.95 for a 40 year old single malt, it doesn't break the bank either!
We Need Your Help
We now turn to you, for we alone are no match for the snowballing colossus that is "sock-giving". We propose a campaign: Whisky Not Socks, a brave new hope for fathers everywhere. To pledge your allegiance, we ask you to flock to social media sites to aid us in our battle.
If you're on Twitter, simply suggest a fine whisky and a bad pair of socks, followed by the hashtag: #whiskynotsocks
For example:
"Ardbeg 10 is delish, ankle socks are bad. Papa wants whisky #whiskynotsocks"
Or
"Yamazaki… Yummerzaki more like. Plaid is bad #whiskynotsocks"
If Tweet you not, then please make use of our blog's commenting facility, and post comments below with examples of good whisky and of bad socks.
If you are on Facebook, please go here and write a comment beneath it, noting a good whisky, and a bad pair of socks.
– The Chaps at Master of Malt –