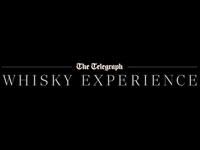 On the Monday 30th of November and Tuesday 1st of December, the Telegraph will once again be presenting their Telegraph Whisky Experience at One Whitehall Place in London, bringing together a selection of leading whisky brands, distillers, specialists and enthusiasts!
Hosted by the charismatic whisky expert Charles MacLean, the Telegraph Whisky Experience will allow lovers of the historic spirit the chance to share a dram with the folks behind the stills, as well as getting access to a private whisky fair in Gladstone library, enjoying a stunning meal designed by the One Whitehall Place head chef and even attend one of two fascinating masterclasses.
The master classes include The Last Great Malts by John Dewar & Sons and A Whisky for all Seasons by Whisky Quarterly. The Last Great Malts is led by Stephen Marshall from Dewars, who'll be presenting a selection of whiskies from the likes of Aberfeldy, Craigellachie, Aultmore, Deveron and the newly released Royal Brackla (Jake tried these recently and thought the 16 year old was ace). A Whisky for all Seasons is hosted by Joel Harrison and Neil Ridley off of World's Best Spirits who'll be expertly pairing an excellent whisky with each of the four seasons.
Here's what happened at the June Telegraph Whisky Experience
If you'd like to find out a little more about the event, head on over to the Telegraph Events website. Tickets are available for Monday 30th November at 12 PM or 5.30 PM and Tuesday 1st December at 12 PM or 5.30 PM.
We've even got an exclusive offer for readers of the Master of Malt Blog – enter the code WHISKY30 when you're purchasing your ticket to get 30% off! Nice!
Also, when you're at the Telegraph Whisky Experience, make sure to keep your eyes peeled for the Drinks by the Dram and Blended Whisky Company folks and say hello!
The Chaps at Master of Malt